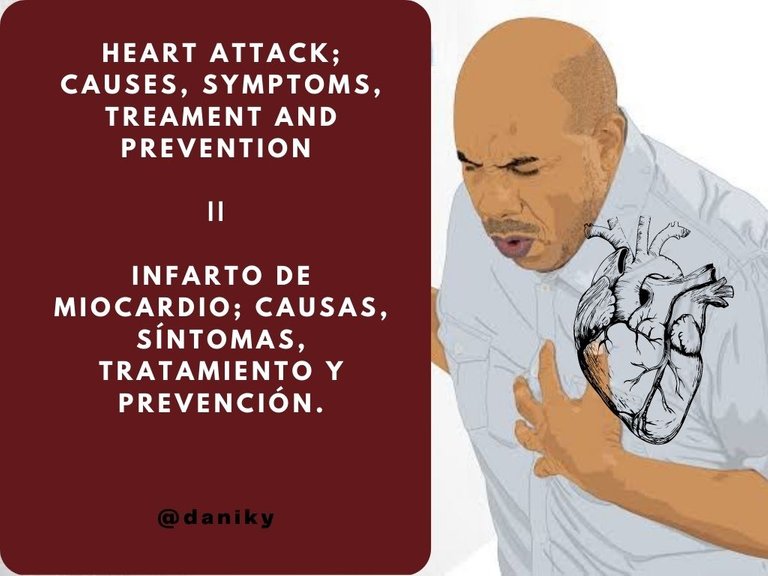 Edited with Canva || Editado con Canva
Yesterday i laid emphasis on coronary artery diseases (CAD), taking about its causes, symptoms, treatment and prevention. Now today I'm going a little more deeper to unravel one of the resultant effect of CAD ehich has been a prevalent and challenging issue to many individuals worldwide. With this i introduce us to a common life threatening effect of CAD, known as myocardial infarction or "Heart attack."
A heart attack occurs when the blood supply to the heart is disrupted, causing damage to the heart muscle. This can be caused by a blockage in one or more of the coronary arteries, which supply blood to the heart.
Causes
Some common causes of heart attacks include:
Coronary artery disease (CAD)
High cholesterol
High blood pressure
Smoking
Diabetes
Physical inactivity
Obesity
Stress
Symptoms
Symptoms of a heart attack may include:
Chest pain or discomfort
Pain in the arms, back, neck, jaw, or stomach
Shortness of breath
Nausea
Lightheadedness
Sweating
If you suspect that you or someone you know is experiencing a heart attack, it is important to call for emergency medical help immediately. The sooner a person receives treatment for a heart attack, the better their chances of recovery.
Treatment
Treatment for a heart attack may include medications to dissolve blood clots, as well as procedures to open or bypass blocked arteries. Rehabilitation may also be necessary to help a person recover from a heart attack.
Prevention
To prevent a heart attack, it is important to manage risk factors such as high cholesterol, high blood pressure, and diabetes. This may include taking medications, making lifestyle changes, and getting regular check-ups. It is also important to avoid smoking and to limit alcohol consumption.
For further research, kindly go through these references below;
Ayer puse énfasis en las enfermedades de las arterias coronarias (EAC), abordando sus causas, síntomas, tratamiento y prevención. Ahora, hoy voy a profundizar un poco más para desentrañar uno de los efectos resultantes de CAD, que ha sido un problema frecuente y desafiante para muchas personas en todo el mundo. Con esto, les presento un efecto común que amenaza la vida de la CAD, conocido como "ataque al corazón".
Un ataque cardíaco ocurre cuando se interrumpe el suministro de sangre al corazón, lo que causa daño al músculo cardíaco. Esto puede ser causado por un bloqueo en una o más de las arterias coronarias, que suministran sangre al corazón.
Causas
Algunas causas comunes de ataques cardíacos incluyen:
Enfermedad de las arterias coronarias (EAC)
Colesterol alto
Alta presión sanguínea
Fumar
Diabetes
La inactividad física
Obesidad
Estrés
Síntomas
Los síntomas de un ataque al corazón pueden incluir:
Dolor o malestar en el pecho
Dolor en los brazos, la espalda, el cuello, la mandíbula o el estómago
Dificultad para respirar
Náuseas
Mareos
Sudoración
Si sospecha que usted o alguien que conoce está experimentando un ataque cardíaco, es importante que solicite ayuda médica de emergencia de inmediato. Cuanto antes una persona reciba tratamiento para un ataque al corazón, mejores serán sus posibilidades de recuperación.
Tratamiento
El tratamiento para un ataque al corazón puede incluir medicamentos para disolver los coágulos de sangre, así como procedimientos para abrir o desviar las arterias bloqueadas. La rehabilitación también puede ser necesaria para ayudar a una persona a recuperarse de un ataque al corazón.
Prevención
Para prevenir un ataque al corazón, es importante controlar los factores de riesgo como el colesterol alto, la presión arterial alta y la diabetes. Esto puede incluir tomar medicamentos, hacer cambios en el estilo de vida y hacerse chequeos regulares. También es importante evitar fumar y limitar el consumo de alcohol.
Para obtener más información, consulte estas referencias a continuación;

Thank you for your time. I hope you find this post interesting and as well, don't forget to upvote my post. Your reblog, comment and follow up will be well appreciated.
Gracias por tu tiempo. Espero que encuentres esta publicación interesante y también, no olvides votar mi publicación. Su reblogueo, comentario y seguimiento serán bien apreciados.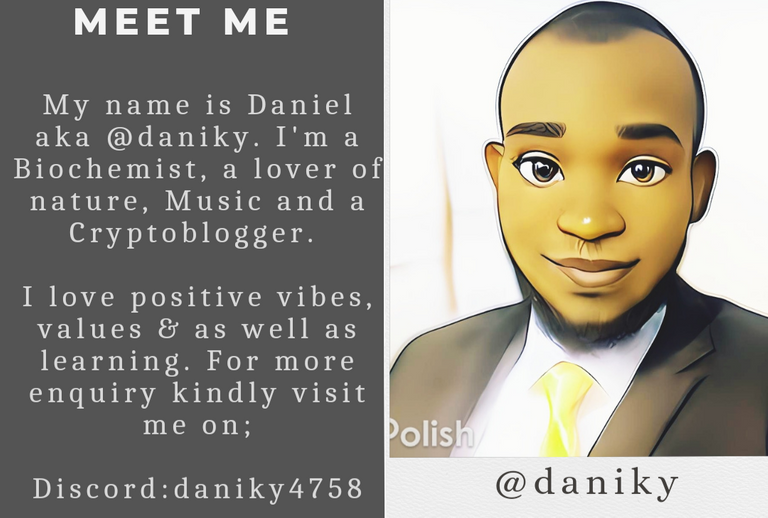 Made with Canva App|| Hecho con la aplicación Canva