Hi friends,
I was strolling along the promenade of Tapia de Casariego this past holiday when I came across a beautiful sundial.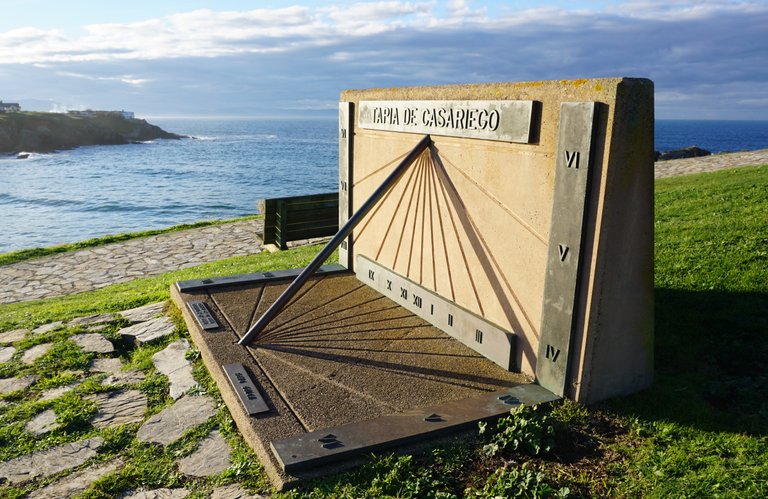 Do you know how it works and the history of this kind of clocks?
Sundials are instruments designed to measure the passing of time through the movement of the sun. They are represented graphically by the shadow produced by a stylus, called a "gnomon" or "style". This representation is made on a board or support engraved with different markings, so that one obtains the information relating to solar time.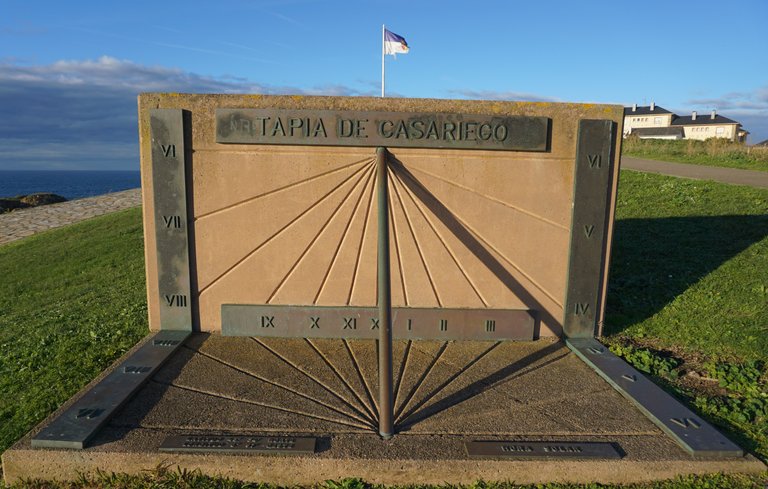 A bit of history
The Egyptians, in the 15th century BC, divided the night into certain equal parts, based on the appearance of certain stars in the sky. Studies indicate that the pyramids of Egypt were already oriented in a certain way and that the obelisks designed during this historical period may have already complied with this idea of solar measurement. However, it was not until Greek and Roman times that there began to be some evidence of these sundials.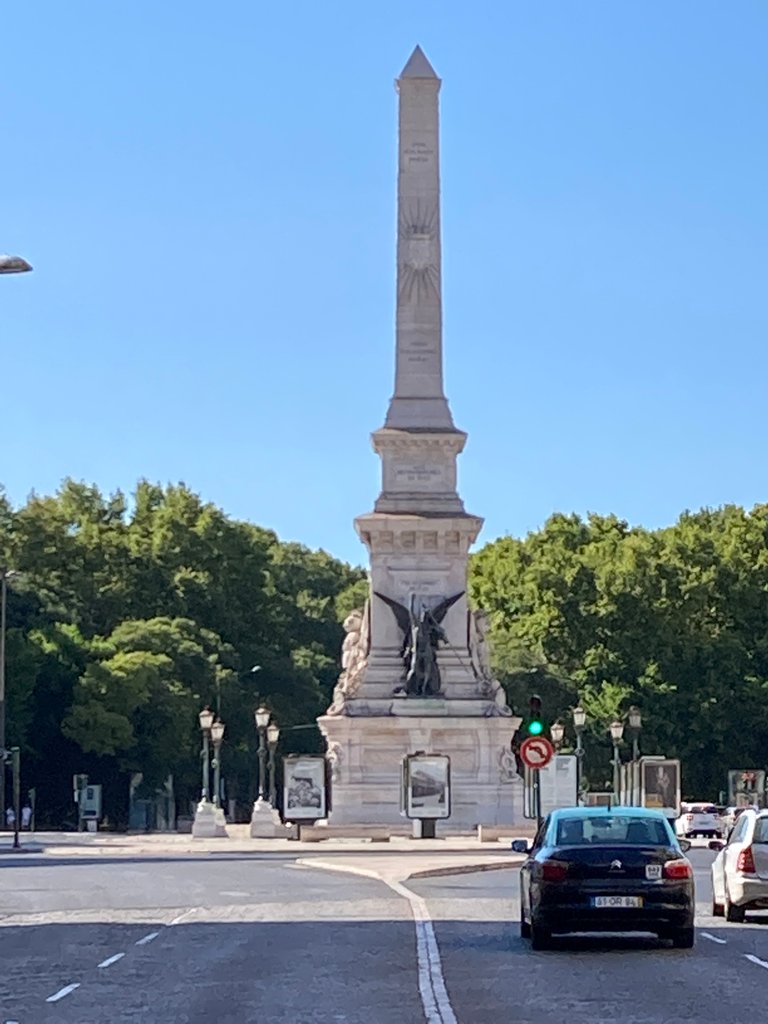 How they work
As we have already indicated, the basis of the sundial is based on the shadow cast by a stylus on a surface.
Every day, the sun rises in the east and sets in the west, passing through the south at midday, so that in 24 hours it travels 360 degrees, that is, 15 sexagesimal degrees every hour.
With this information in mind, we have to think that the sun makes its apparent motion by rotating around the Earth's axis. So the stylus that we use to form the shadow must have the same inclination of that axis. Therefore, the inclination with respect to the vertical of the place where we are must be equal to the latitude in which we are (the difference up to 90 degrees, therefore, with respect to a horizontal plane, which is always simpler, and which is called colatitude).
Types of sundials
Mainly, there are three types of sundials
Horizontal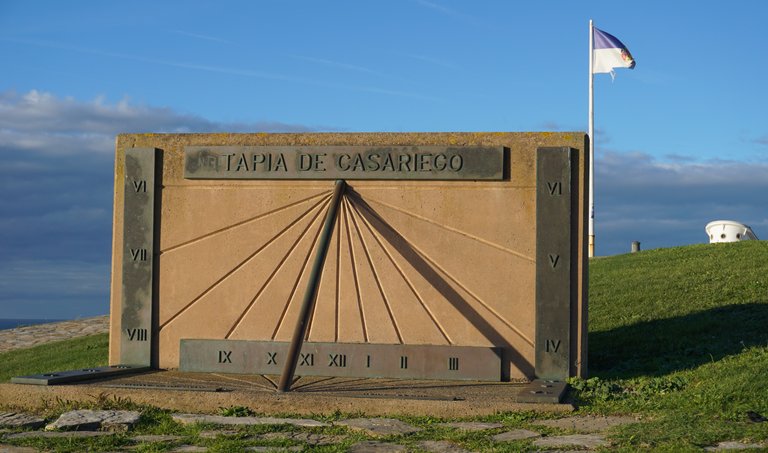 Vertical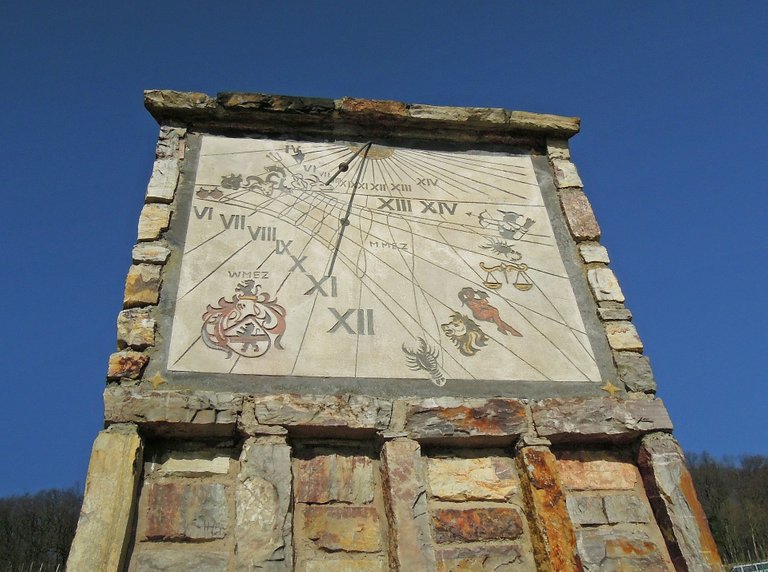 Equatorial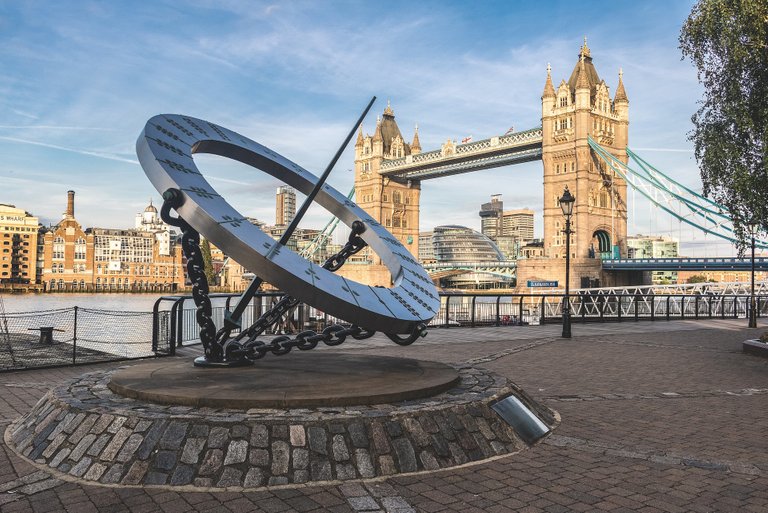 Although there are also other sub-variants of these types of sundials, although they are less widespread.
Unfortunately, in the evenings and on dark days these beautiful clocks do not work. But it is still wonderful to find a sundial on the street.
Regards

Cover, separators and banner created with www.canva.com (free version).
Translated with www.DeepL.com/Translator (free version).