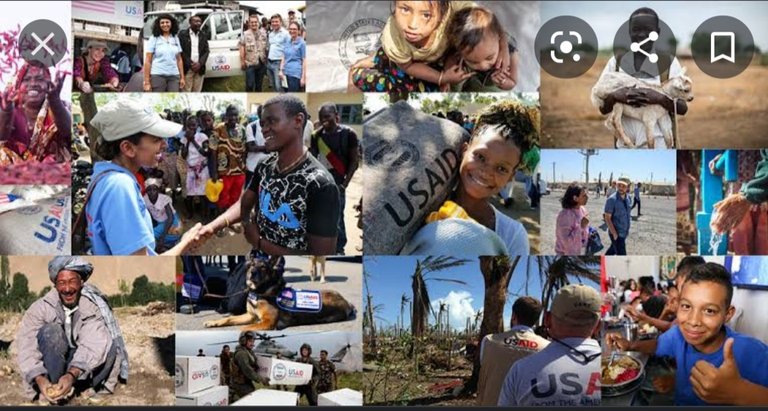 source
---
Introduction
Disasters have been part of mankind from creation. Several histories of disaster has been recorded. Disasters have become increasingly common each passing day either as a result of natural causes or due to man made activities.
Disasters could occur anywhere: land, air, or sea.
Some years ago, parts of Asia and Europe experienced severe flooding that covered large areas of some cities while some places experienced landslides.
The mine accident resulting in the death of 301 miners in Turkey in 2015 as well as the on-going crisis in North Eastern Nigeria are other examples of disaster.
On March 8 2014, Malaysian airline Flight MH370 on a scheduled flight from Kuala-Lumpur to Beijing in China with about 300 passengers and crew disappeared. It is believed to have crashed into the South Indian Ocean around the North West of Australia.
On 31 October, 2015, a Russian commercial airliner crashed in Sinai Peninsula killing all 224 passengers and crew.
Similarly, on May 19, 2016 Egypt Air Flight 804 from Paris to Cairo crashed into the Mediterranean Sea killing all 66 passengers, crew, and security personnel on board.
On Saturday, 19th May, 2018, a Cuban airliner on a domestic flight crashed shortly after take off from Havana killing 110 out of 113 crew and passengers.
For several weeks in May and June 2018, there were persistent volcanic eruptions in largest island of Kilauea in Hawaii, spewing larva and toxic gases necessitating evacuation of nearly all residents.
In like manner, a volcanic eruption on 22 December, 2018 from Anak Krakatau in Indonesia caused a tsunami in the Sunda Strait that killed 430 people with several injured on the islands of Java and Sumatra.
In mid March 2019, cyclone Idai from the Indian Ocean made a land fall on the eastern coast of Southern Africa causing large scale devastation and the death of about 700 people in Mozambique, Zimbabwe and Malawi. Additionally, the aftermath of the cyclone was attendant with cholera outbreak and displacement of over 500,000 people in Mozambique.
The last decade has witnessed the influx of large number of refugees from Africa and Asia particularly from Syria, Iraq, and Yemen to Europe through mainly Italy and Turkey as a result of economic, political and conflict situations in Africa and the affected Asian countries.
Most of the refugees or migrants who go to Europe from Africa go by sea through overcrowded boats with little or no regards to safety.
Consequently, several recorded cases of drowning at sea due to sinking boats as a result of bad weather and rough sea abound resulting in the loss of tens of thousands of lives.
The maritime disaster of December 26, 2004 i.e. the Asian Tsunami affected 14 countries namely Indonesia, India, Sri Lanka, Maldives, Thailand, Bangladesh and Myanmar amongst others resulted in loss of over 250,000 lives, injured over 300,000 people and displaced over 5 million people.
It also caused damage to infrastructure without adequate facilities to meet basic health needs of the affected populations.
On March 11, 2011, a magnitude-9 earthquake shook northeastern Japan, unleashing a devastating tsunami.
The number of confirmed deaths was 15,891 as of April 10, 2015. Most people died by drowning. More than 2,500 people are still unaccounted for.
The story of the Titanic which was the biggest passenger liner constructed in history and its disastrous accident on April 14, 1912 with loss of 1,563 lives as a result of its collision with an iceberg in North Atlantic Ocean is familiar to most people. Despite all the brilliance of British naval architects and ship builders who were involved in its design and construction the vessel that was considered unsinkable, went down just three hours after the collision.
Disasters, particularly those caused by conflicts, floods and earthquakes result in displacement of people within local geographic areas or outside beyond international boundaries.
Definition of Terminologies
Disaster
Disaster according to the New Webster's Dictionary of the English Language
is an event causing great loss, hardship or suffering to many people; a great or sudden misfortune.>
Similarly, the Third Edition of the Oxford Dictionary of Current English defined disaster as
a sudden accident or a natural catastrophe that causes great damage or loss to life or a sudden misfortune.
Also, the Microsoft Encarta Dictionary 2007 described disaster as
all events that cause serious loss, destruction, hardship, unhappiness or death.
Lillibridge et al defined disaster as
a destructive event that results in the need for a wide range of emergency resources to assist and ensure the survival of the stricken population.
From the foregoing definitions, disasters could be said to be sudden, natural or man made occurrences that cause great loss, destruction, hardship, suffering or death to many people on a scale sufficient to warrant an extraordinary response.
Management
To manage according to Microsoft Encarta Dictionary 2007 is
the skillful handling or use of resources or the act of handling or controlling something successfully.
The New Webster's Dictionary defined the word manage to mean to
exercise control, to handle or manipulate, to be able to cope with a situation or to succeed with accomplishing or handling but with difficulty.
To manage therefore means all measures skillfully taken to control or cope with a situation.
Refugee
A refugee is a person who is forced to leave the country in which he or she lives because of a well-founded fear of persecution i.e. somebody seeking safe place or takes refuge in a foreign country, especially to avoid war or persecution. Such persecution may stem from race, religion, nationality, political opinions, or membership of a social group.
An international agreement, adopted by the United Nations (UN) in 1951, established this definition in international law.
The definition of a refugee is sometimes extended to people who flee their countries because of wars, human rights violations, and other disturbances.
In popular usage the term refugee is applied more generally to any individual who has been forced to flee from his or her home, while Internally displaced persons is a term used for people whose displacement is confined within their country's internal boundaries.
Humanitarian Assistance
Humane: Being compassionate; showing the better aspects of the human character, especially kindness and compassion.
Humanitarian: An individual or organization that is committed to improving the lives of others.
Assistance: Help that is given or made available to someone or another person.
Humanitarian assistance: From the foregoing definitions, humanitarian assistance is therefore any form of help or assistance given by an individual or organization in compassion to people in need to improve their lives. In this context, it is assistance given to refugees during disasters.
Classification of disaster
Natural disasters.
Man-made disasters.
Technological disasters.
Conflict related disasters.
1.Natural Disasters
Natural disasters are precipitated by the forces of nature such as floods, El Ninos, earthquakes, volcanic eruptions, hurricanes, cyclones, landslide, avalanche and drought resulting in famine.
Magnitude over the last 2 decades:Over a billion people affected and over 3 million deaths.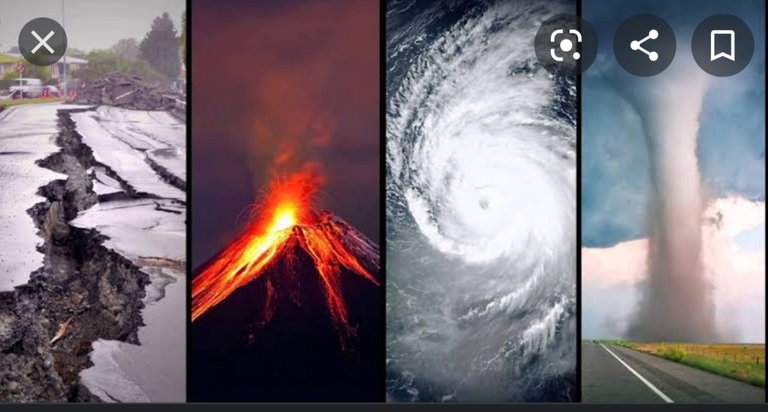 source
---
Health effects of natural disaster:
Acute e.g. Injuries, sudden death, Acute respiratory tract infections, diarrhoea etc.
Chronic e.g. long-term toxic exposure to the affected population.
Another natural disaster which was the most devastating in recent time, was the Asian Tsunami of December 26, 2004 that spanned from Western Indonesia through South East Asia up to North East Africa affecting about 14 countries and recording over 250,000 deaths, injured over 300,000 people and displaced over 5 million people.
2.Manmade disaster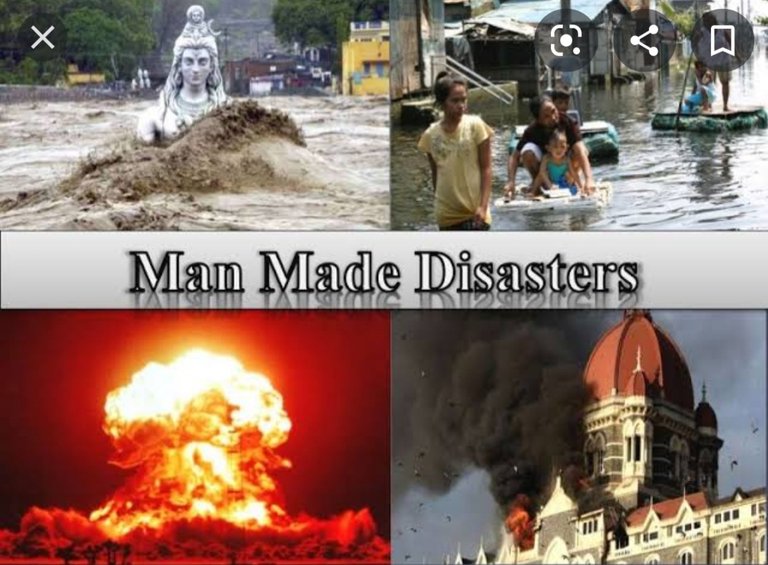 source
---
Manmade disasters are precipitated by human intent, negligence or errors. They could be technological or conflict related.
Technological disaster:
They are caused by catastrophes associated with industrial processes or their products such as:
Explosions
Fires
Chemical/radiological releases to the environment e.g the Chernobyl meltdown Ukraine
Collapsed buildings, bridges and dams
Air crashes
Grounding and collision of ships at sea.
Conflict related disaster:
This occurs as a result of interrelated social, economic and political problems and are typified by extensive destruction of social and public infrastructure. Causing large-scale population displacement. Vulnerable populations are usually woman and children.
Examples
The ongoing crisis in Northern Nigeria
General Principles of Disaster Management
Fundamental principles namely:
Disaster mitigation.
Disaster preparedness.
Disaster impact and response.
Rehabilitation
1.Disaster Mitigation
These are measures to mitigate the effect of disasters such as prevention of hazards from causing emergency or to lessen the likely effects of emergencies.
These include:
Flood mitigation works.
Appropriate land use planning.
Improved building codes as currently advocated in Nigeria.
Reduction and protection of vulnerable populations and structures.
2.Disaster Preparedness
Disaster preparedness is a programme of long-term development activities whose goals are to strengthen the overall capacity and capability of a country or state to manage efficiently all types of emergencies and bring about an orderly transition from relief through recovery and then to sustainable development.The objective is to ensure that appropriate systems,procedures and resources are in place to provide prompt and effective assistance to disaster victims, thus facilitating relief measures and rehabilitees of services.
Disaster preparedness is a multi-sectoral activity.
In Nigeria, the National Emergency Management Agency (NEMA) is responsible for the coordination of the various sectors for land and air disasters while the Nigerian Maritime Administration and Safety Agency (NIMASA) handles maritime disasters.
3.Disaster Impact and Response
The management of mass casualties involves:
Search and Rescue.
Field Care or First Aid.
Triage, tagging and stabilization of victims.
Hospital treatment and redistribution of patients to other hospitals where necessary.
Identification of the dead.
The type and quality of humanitarian relief supplies depends on 2 factors:
The type of disaster as distinct events have different effects on the population.
The type and quantity of supplies available locally.
Immediate critical supply needs:
Food.
Clothing.
Blankets.
Shelter.
Sanitary engineering equipment
Construction materials.
4.Rehabilitation
This involves measures directed at achieving the restoration of post-disaster conditions e.g.
Restoration of water supply.
Safety of water quality.
Vector control measures.
Humanitarian Assistance During Disasters
Article 14 of the 1948 Universal Declaration of Human Rights recognizes the right to seek asylum in another country – a gesture that the Organization of African Unity Convention of 1969 qualifies as a "peaceful and humanitarian act." A refugee-receiving country, particularly one that has ratified the refugee conventions, is bound by the obligation to provide humanitarian assistance to persons who seek refuge in the country. In the event that such a country is unwilling or incapable of providing such assistance, humanitarian agencies are mandated to intervene to provide the necessary response.
The Humanitarian Charter recommends three rights-based core values by which humanitarian response must be guided: "the right to life with dignity, the right to receive humanitarian assistance and the right to protection and security." The fact that victims of emergency situations are guaranteed these rights means that they are by reason of the humanitarian Charter recognized as right-holders.
By implication, legal and moral obligations are imposed on the state and humanitarian agencies respectively to ensure that these rights are respected, protected and fulfilled.
Humanitarian emergencies are becoming increasingly frequent and therefore pose serious challenges to humanity that require appropriate humanitarian response. Generally, the extent of vulnerability that results from a disaster or conflict situation constitutes the criterion that determines whether humanitarian assistance should be provided. However, in present day emergencies involving the movement of large numbers of people across international borders, the motivation to leave one's country is usually not caused only by disaster and conflict. It is often also caused by the fear of persecution that may result from the failure of the country of origin to ensure the exercise and enjoyment of essential rights and fundamental freedoms. The cause of the emergency should therefore not determine the need for humanitarian action but rather the gravity of the crisis on the persons affected, which implicates the humanitarian principle of humanity.
Humanitarian action embodies the concept of humanity, which is framed in the humanitarian imperative to save lives and to alleviate human suffering. When a humanitarian crisis strikes, chaos sets in and prompts fundamental judicial guarantees are required to deal with the situation depending on the magnitude of the crisis. Irrespective of the gravity of the crisis, certain human rights, particularly the right to life, cannot be ignored. However, because human rights are threatened, humanitarian action becomes the mechanism for ensuring that humanity is not eroded. In this regard, it becomes necessary to ensure livelihood subsistence rights, which include socio-economic rights to shelter, food, water, sanitation, and health care, in order to ensure the right to life with dignity.
Problems Of Refugees
Shelter: temporary shelter in schools, worship places or camps with tents. Need for blankets to keep warm in cold weather.
Communicable diseases: diarrhoea, malaria, measles, acute respiratory tract infections, typhoid, dysentery. Need for preventive measures, improved personal hygiene, immunization and sometimes chemoprophylaxis.
Food shortages and nutritional problems: food aids in form of camp rations or centralized feeding.
Environmental sanitation: water supply, temporary latrines i.e. pits and trenches.Poor access to basic health services.
Missing family members: location and reunion.Protection and security.
Psychosocial issues: depression, bullying, violence, abuse, rape.
References