The Soul Nebula (IC1848) is a bigger Emission Nebula, which can be found at a distance of around 7,500 light-years away from us in the constellation of Cassiopeia. It's in the direct neighborhood of the Heart Nebula.
The Soul Nebula is home to several small open star clusters; Cr34, Cr632, and Cr634 are in the lower part and IC1848, whose designation is taken for the Soul Nebula, is in the upper part. The Nebula also contains a lot of star-forming regions.
The Soul Nebula captured with a focal length of 420mm and an attempt to reproduce the natural colors of the H-alpha Emission Nebula.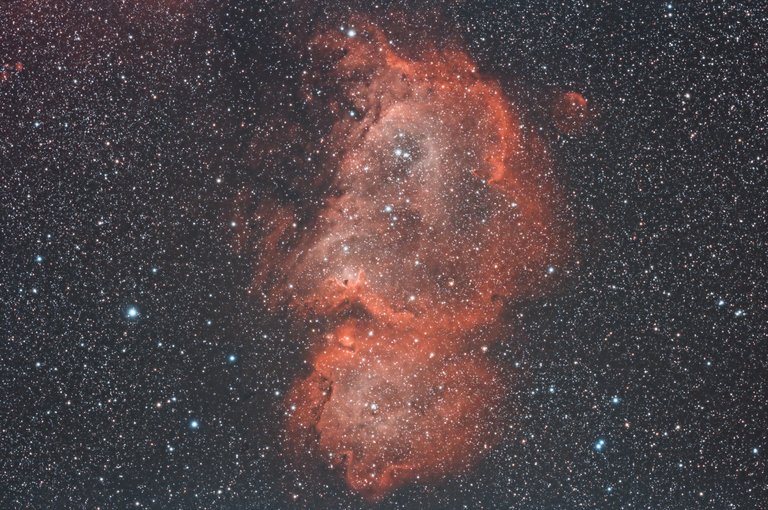 Click on the image for a larger view ▲
The Soul Nebula, which has an apparent diameter in the night sky of about 4 full moons, is located in the Perseus Arm of the Milky Way. This spiral arm is located directly next to the Orion-Cygnus Arm, in which our Solar System is located.

The Nebula contains a Radio Source known as W5, which is responsible for star formation like the radio sources in other star-forming regions (e.g. Orion Nebula). Stellar winds from large and hot stars in this region create empty spaces, at the edges of these spaces the gases compress and become denser and denser until new stars were born. This triggers a chain reaction in which more and more new stars are formed.
I made some crops of some of the star-forming regions. Unfortunately, and as always, my focal length is a little bit short for highly detailed images.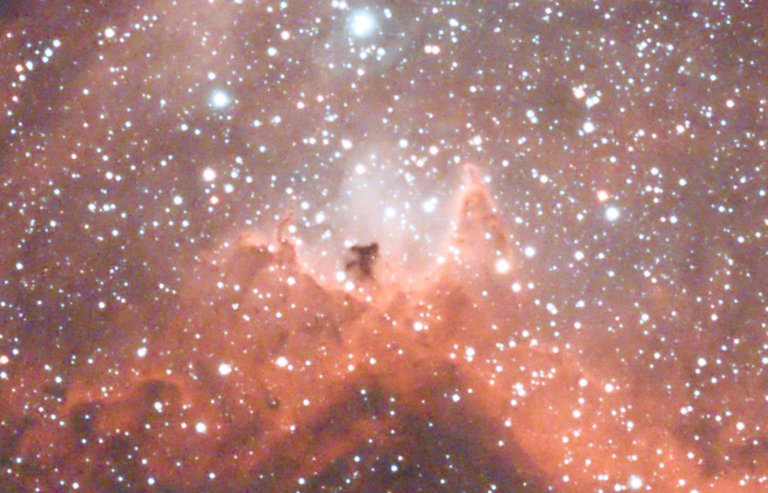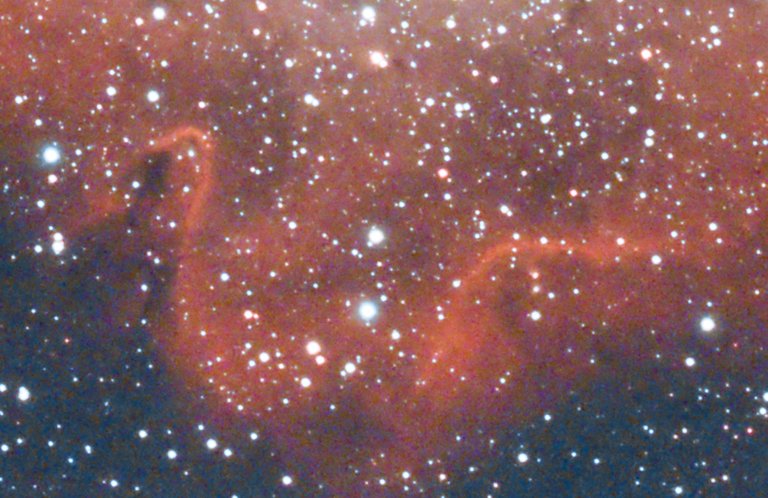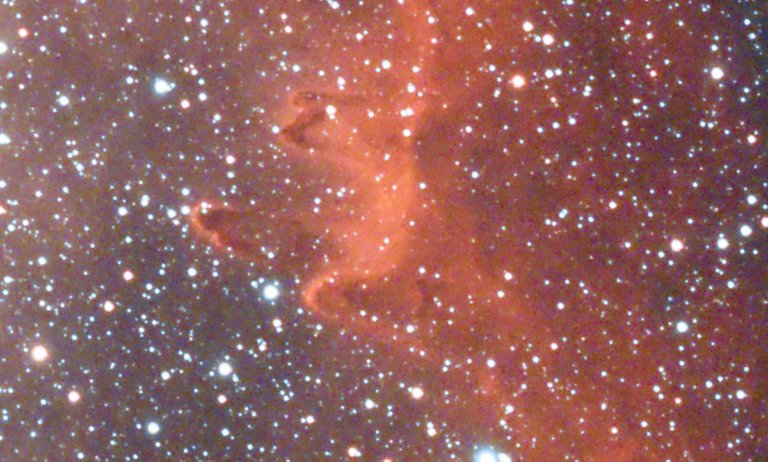 The following infrared image taken by NASA's Spitzer Space Telescope shows the star-forming region in my second cropped image. You can see a lot more details on it. Due to the fact that this was imaged in infrared, the structure looks a little bit different compared to an image in visible light.
An infrared image taken by NASA's Spitzer Space Telescope showing the Mountains of Creation in the W5 star-forming region.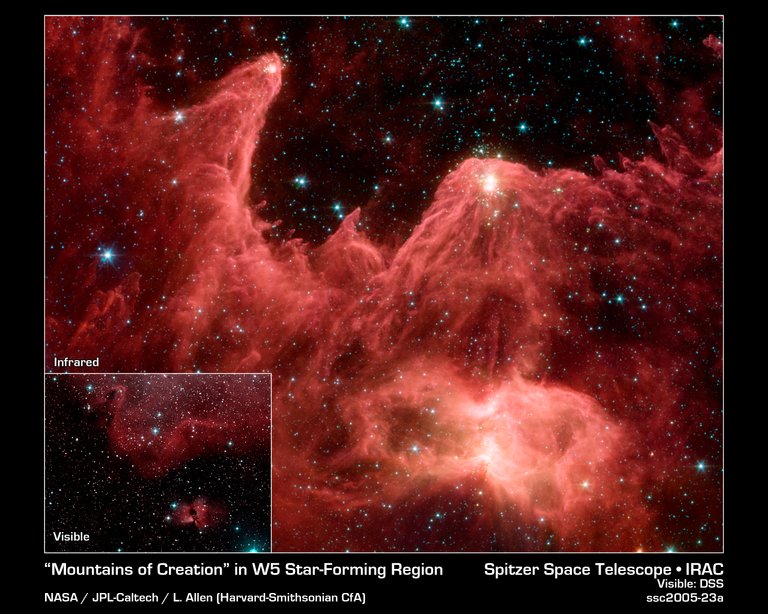 Copyright: public domain, NASA/JPL-Caltech/L. Allen (Harvard-Smithsonian CfA)
Position in the night sky
As mentioned above, the Soul Nebula (IC1848) is part of the constellation Cassiopeia. Cassiopeia can be easily found due to the brightest stars that are aligned as a big W.
Position of the Soul Nebula in the night sky. Screenshot of SkySafari Pro app for iOS.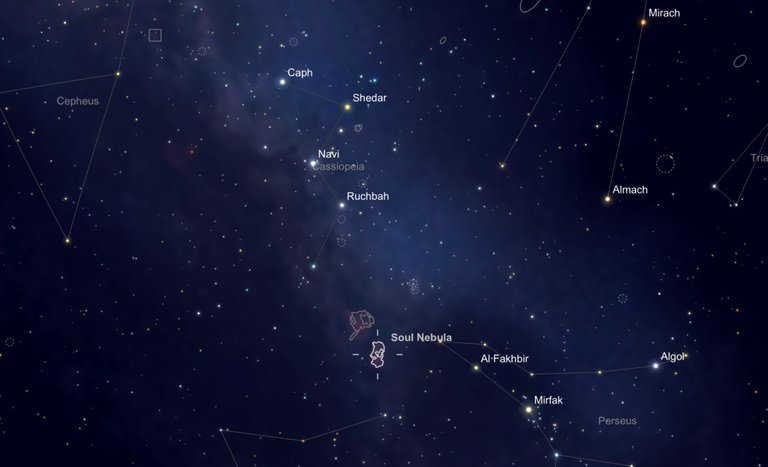 Click on the image for a larger view ▲
Details of the image
The picture was taken in my Backyard with the following equipment and settings.
| | |
| --- | --- |
| Camera | QHYCCD247C |
| Telescope | TSAPO65Q · 420mm · f6.5 |
| Filter | STC Duo-Narrowband Filter (48mm / 2") |
| Guide camera | QHY5L-II |
| Guide scope | TSL60D · 240mm · f4.0 |
| Mount | Skywatcher AZ EQ-6 |
| Exposure time | 46 x 600" = 460 minutes = 7 hours 40 minutes |
| ISO | Unity Gain @ -20°C |
Everything is controlled by my Astro-PC via remote desktop and wireless LAN.
Software: Sequence Generator Pro, PixInsight, Photoshop CC
The license of my pictures
All images, otherwise clearly indicated, in this post are my own work.
You can use it for free if you credit them to @astrophoto.kevin.


Attribution-ShareAlike 4.0 International (CC BY-SA 4.0)
References
https://de.wikipedia.org/wiki/Seelennebel
https://en.wikipedia.org/wiki/Milky_Way

Thank you very much for visiting and reading!
If you have any questions or suggestions, please don't be afraid to let me know of anything you thought about this post in the comments below!
Yours, @astrophoto.kevin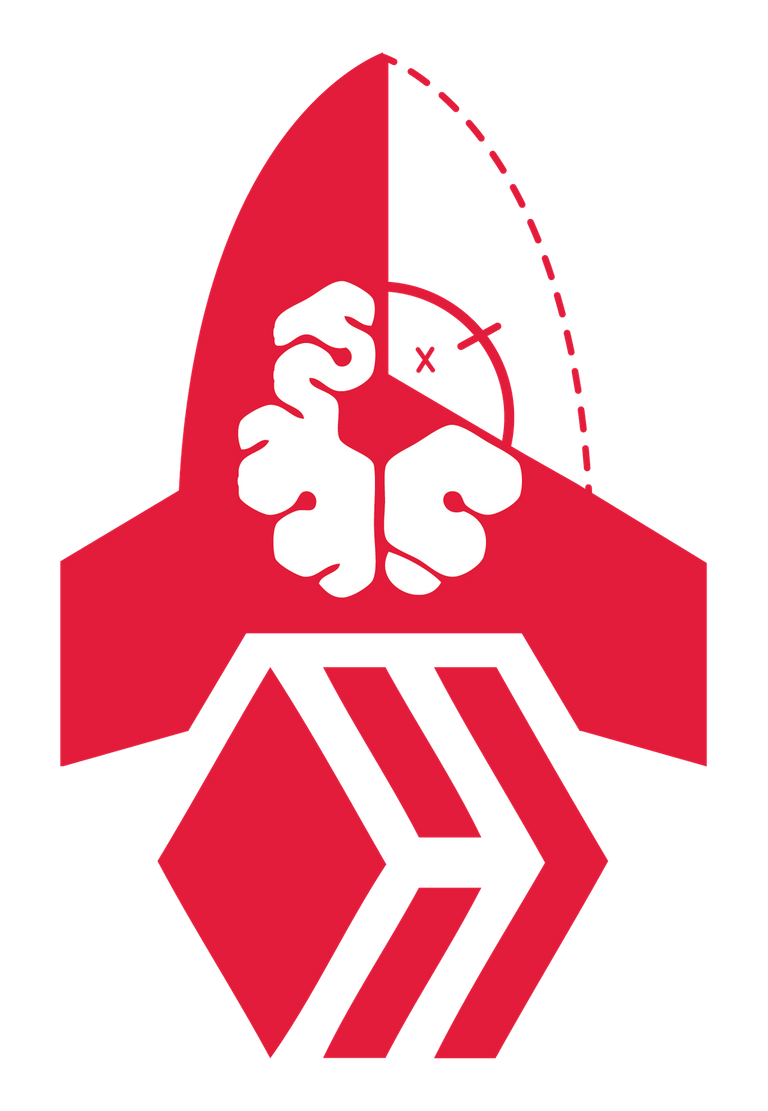 Temporary logo & name compliments of @glass.wolf
STEMsocial is a community project with the goal to promote and support Science, Technology, Engineering and Mathematics on a blockchain-based platform. If you wish to support the STEMsocial project you can:
Contribute STEM content using the #stemsocial community tag | Support STEMsocial authors | Join our curation trail | Visit our Discord community | Delegate HP to STEMsocial