Fire is one of the most important things for humans. This thing is very often we encounter in our daily lives. Even before the advancement of kitchen equipments that use electricity like today, we might be use fire for cooking. especially if winter arrives, fire is the first thing that comes to our mind to warm our body right?,,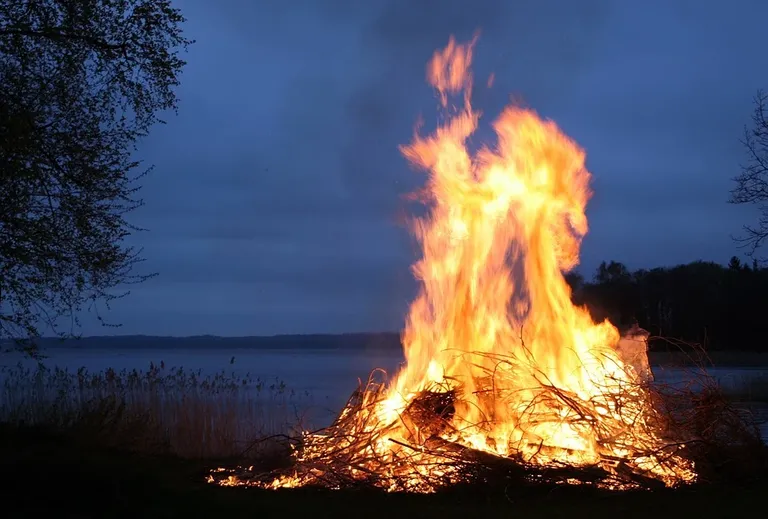 src
Image by David Mark from Pixabay
I think we all agree that fire has an important role in human life since long time ago. even today. but have you ever asked how it becomes hot and why does it flare up? Of course that is the characteristic of fire, but let's see how that characteristic occurs!
How it becomes hot ?
If you have heard of heat energy it will help better to understand how fire becomes hot. basically to produce fire there are 3 things we need :
fuel
oxygen
a source of heat energy (lighter)
these three things will then be involved in the chemical process to produce fire.


Fuel + O2 = xCO2 + yH2O+More Energy
chemical process / combustion of fuel and oxygen will produce carbon dioxide and water. in this process, energy required for the chemical reaction is exaggerated.
the heat energy produced by the breaking of oxygen molecules. however, the energy released during the chemical process is much more than necessary, therefore most of the heat energy is released. that's why the fire is hot...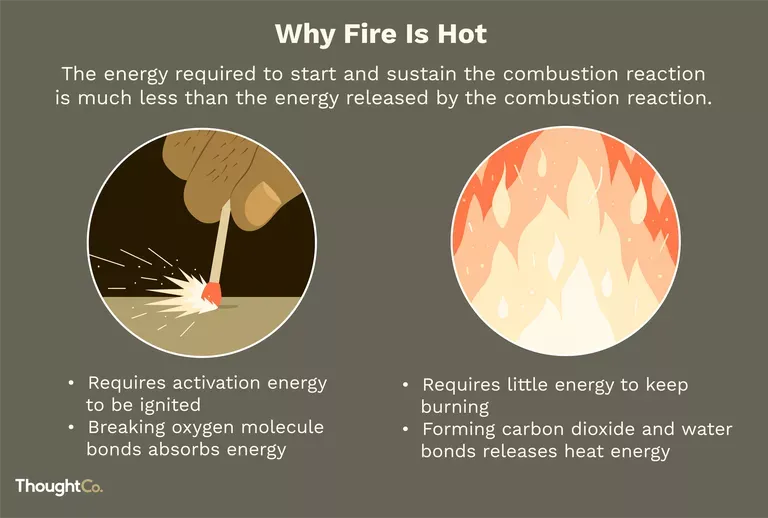 src
image by ThoughtCo.
heat energy is not the only energy that released, but light energy as well, this is because the fuel becomes hot enough to emit light. although in this chemical process, heat energy is far more dominant than light energy.
Fire Hot Levels
Have you ever paid attention to the color of the flame? we usually burn leaves or burn a candle, and we would see a red flame, right ? but if you pay attention to the color of the flames on your gas stove, you will see a blue flame..
well, the color of the flame is an indication of how hot the fire is, so far the color of the blue flame is the fire that has the hottest temperature at this time which appears between 2,600º F and 3,000º F.
The color of the flame is very much influenced by the type of fuel used and the availability of oxygen. fuel such as LPG (propane) is one of the fuels that can produce a blue flame, that's why gas stoves choose this material as its fuel. a blue flame is an indication of complete combustion and produces more heat than other flame colors.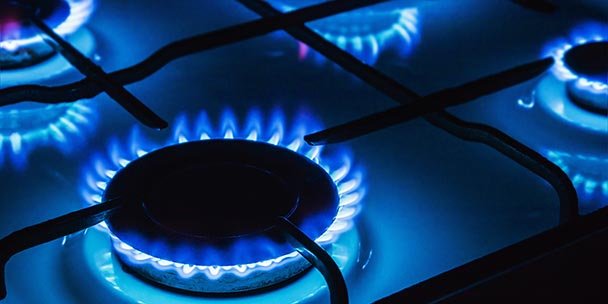 src
You can prove this by trying to boil water on a regular stove with boil water on a LPG gas stove and I'm sure that water cooked on a gas stove will be boiling faster than water on a regular stove.
Conclusion
fire is formed due to a chemical process in which the process of releasing excessive heat energy causes the fire to become hot. To be able to form fire requires fuel, oxygen and a source of energy. so we cannot produce fire in a vacuum in the absence of oxygen. The color of the flame is an indication of how temperature the fire is. The color of white and blue flames is the color of the flame that indicates the high temperature of the fire.


src
References :