We are only one day away from the well known and celebrated Valentine's Day, I hope you all have a great time and that you can celebrate it in a special way.
Today I had a conversation with someone regarding a topic that has to do with organ donation, and this arose because in a joking way he told me that if his economic situation got too complicated he was able to sell a kidney to stabilize himself, of course, I know it is just a joke, however, this particular comment made me think that if I knew what it means to donate an organ or part of it, as in the case of the Liver that is a partial donation, I would not even say it as a joke.
And yes, this led me to the topic I want to talk about today, and it is related to the effects that organ donation has on the donor and not on the recipient. Because in general we usually talk about the effects on the recipient, and in a certain way we leave aside or downplay the importance of what could happen to the donor, so I invite you to continue reading because what I am about to tell you, even if you do not plan to donate, will also be of interest to you.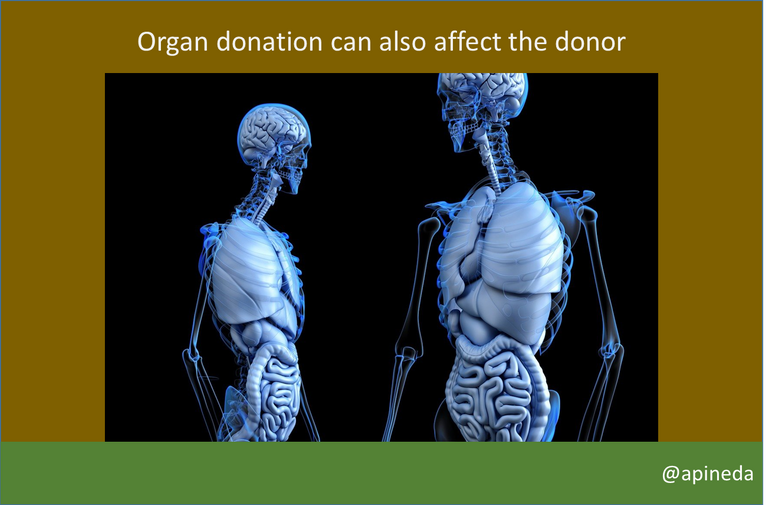 Pixabay/ Author: www_slon_pics
Before getting into the subject, I would like to clarify that I do not disagree with organ donation, in fact, I am a donor, because I believe it is something that should be done to help others. Having clarified this point, let us continue.
---
Organ donation is the process by which a person decides to give one or more of his or her organs to another person who needs them to survive.
It is important to note that organ donation can be done voluntarily and consciously, either alive or after death. That is, one can subscribe, at least here in Colombia, in the national card of donor of anatomical components, and this will immediately pass to the Network of Donation and Transplantation.
So if you have an accident or if you have an illness that causes you to die but leaves your organs unharmed, you give permission to use those organs to help other people in need. For example, there are thousands of people waiting for the possibility of having a kidney, and they are even waiting for a heart transplant. We have gone further, face transplants are already being performed, this is mind-boggling, but it is a reality.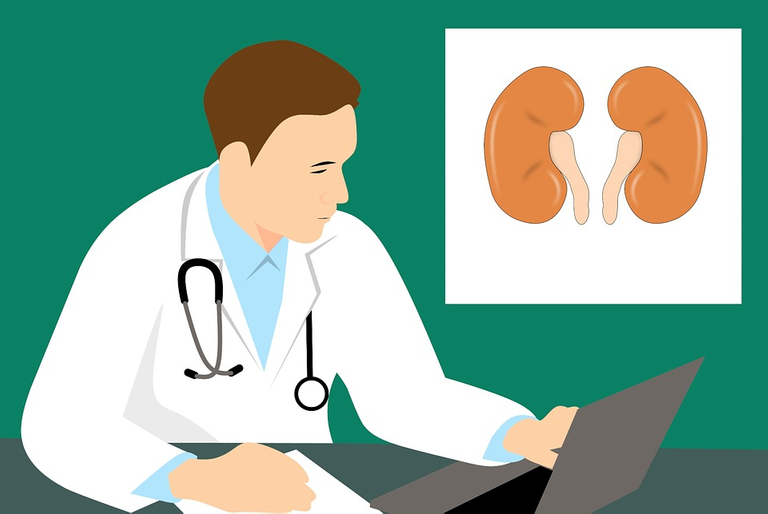 Pixabay/ Author:
mohamed_hassan
But as I said at the beginning, when we talk about organ or tissue donation, because tissue can also be donated, we tend to talk about the problem of organ rejection, about the care that the recipient must take, which is more than necessary, however, when a person donates an organ or tissue, it also has its consequences, and generally requires special care. I would like to comment them below:
Pain: The surgical incision can cause pain and discomfort after surgery. And also the risks of infection, because finally it is a surgical process.

Fatigue: It is common to feel tired after surgery due to blood loss and the effort required by the body to recover. It will take some time to be in balance in this aspect.

Adverse reactions to medications: Some medications used during and after surgery may cause side effects. Anesthesia, for example, is common to cause dizziness afterwards, and even headaches, something that any donor, as well as anyone undergoing surgery, could go through.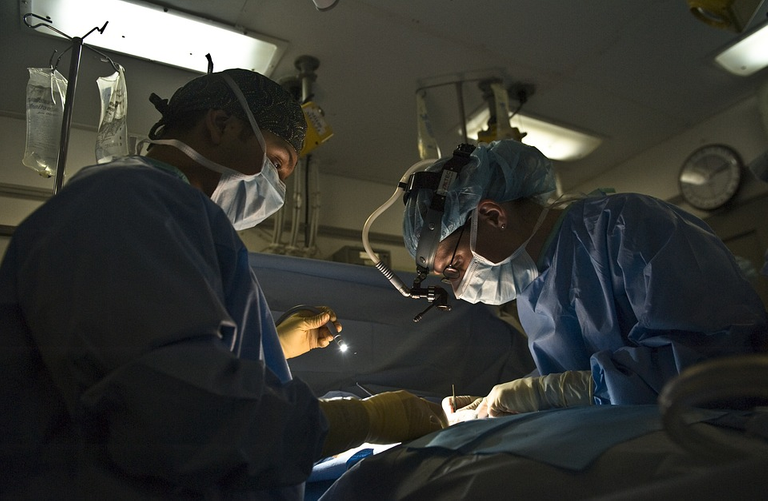 Pixabay/ Author: 12019
Healing problems: The surgical incision may take time to heal and there may be complications with healing. This is not a common occurrence, but it is within the realm of possibility. Mostly it is unknown how the person reacts to wounds and what their healing process is like if they have never had surgery before.
Liver or kidney problems: If a liver or kidney is donated, it is possible that problems may occur in the remaining organ. Especially in the beginning, when the remaining organ in the body becomes saturated. For example, the kidneys are extremely delicate, and we must take good care of them, for one reason nature gave us two. So that kidney that is left should be taken care of even more.
Emotional changes: It is normal to feel a wide range of emotions after surgery, including anxiety, depression and concern for the well-being of the person who received the organ, in addition to your own well-being.
We can never set aside the psychological level, since it is a determinant in behavior, therefore, it is an area that can also be affected.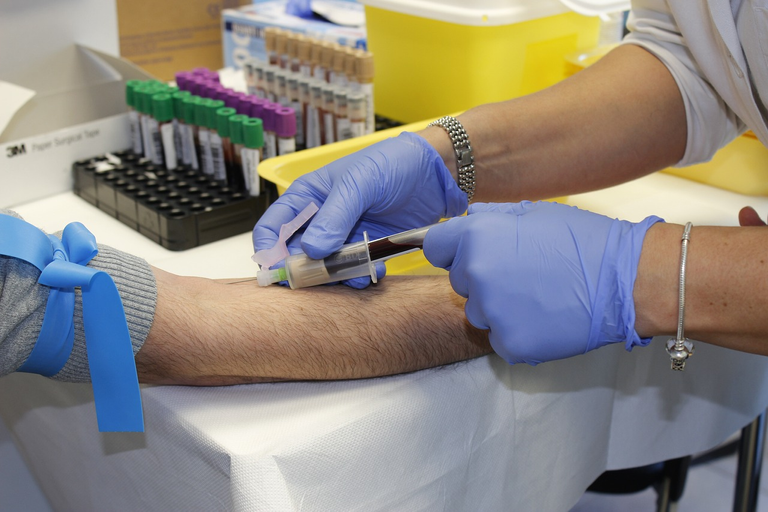 Pixabay/ Author: Antonio_Corigliano
I cannot end this publication without saying that organ donation is an altruistic and humanitarian act that can have a significant impact on another person's life. Organs that can be donated include the heart, lungs, liver, kidneys, pancreas, intestine and eyes. And also different types of tissues, such as bone marrow.
It is important to keep in mind that organ donation is performed under strict medical and safety protocols**, with the objective of ensuring the safety and well-being of the person who donates and the person who receives the organ.
Even so, it is not something that should be done lightly, without thinking about it, because it will most likely also imply a substantial life change in the donor as well as in the recipient. Finally, I would like to know what you think about donation. I am a regular blood donor, it is something I do at least twice a year, what about you? If you have any doubts or suggestions you can leave them in the comments so that we can all benefit.
---