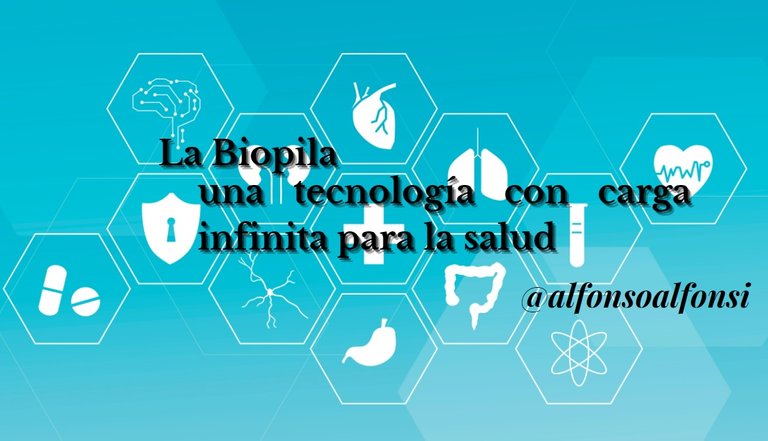 Dear readers, once again with you delivering information on science, technology and innovation, in favor of knowledge.
Estimados lectores, una vez más con ustedes entregándole información de la ciencia, tecnología e innovación, a favor del conocimiento.

The evolution and integration in terms of miniaturization of electronic components, the development, and management of communication platforms, applications towards living beings, and the development and management of large-scale data have given way to wearable technologies.
La evolución e integración en cuanto a la miniaturización de componentes electrónicos, el desarrollo y gestión de plataformas de comunicación, aplicaciones hacia los seres vivos y el desarrollo y gestión de datos a grandes escalas ha dado paso a las tecnologías wearables.
---
Most of them have been oriented to measure physiological parameters in the body for fitness tracking and vital signs monitoring. An example of these is the devices that walkers carry with them, along with their smartphones.
En su mayoría, han estado orientados a medir parámetros fisiológicos en el cuerpo para el seguimiento del estado físico y la monitorización de señales vitales. Un ejemplo de ellos, son los dispositivos que llevan consigo los caminadores, junto a sus teléfonos inteligentes.
---
These wearable devices use a wide range of battery technology to power themselves, from conventional batteries to those that draw energy from the body itself when acting.
Estos dispositivos wearables utilizan para energizarse una gama amplia de tecnología de baterías, desde las convencionales hasta las que extraen del mismo cuerpo la energía al realizar la acción.
---
The health field is where these technologies have been put to good use.
El campo de la salud es donde se le ha sacado provecho a estas tecnologías.
---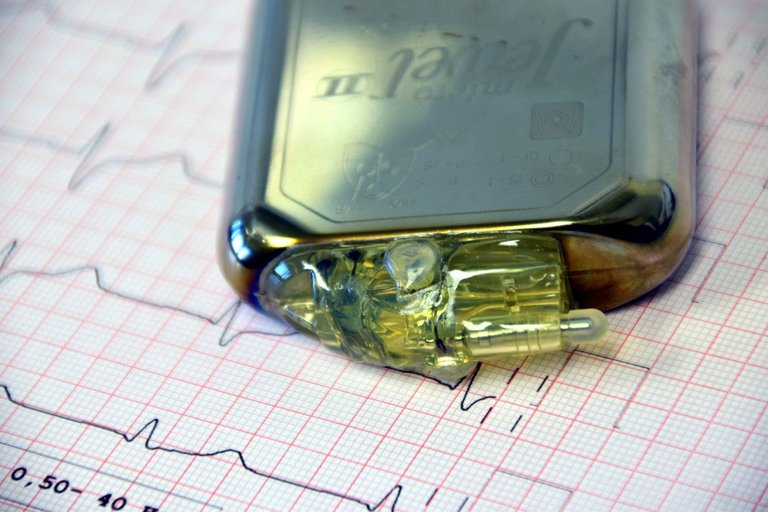 Source/Fuente: PxHere
The image shows a pacemaker that has been used in the medical field for some time. A human implantable device that senses when the heart is beating irregularly or very slowly, sending a signal to the heart, which makes it beat at the correct rate. The pacemaker operates with batteries and when it is time to change them, the user or patient must undergo surgery.
En la imagen se muestra un marcapaso utilizado en el ámbito médico desde hace algún tiempo. Dispositivo implantable en un humano, que percibe cuándo el corazón está latiendo irregularmente o en forma muy lenta, enviando una señal al corazón, la cual lo hace latir al ritmo correcto. El marcapaso opera con baterías y cuando toca cambiarlas, el usuario o paciente debe someterse a una intervención quirúrgica.
---
Consequently, the technological community is making a great effort to offer batteries that capture the energy of the living being itself and are biocompatible, making them fundamental elements in energy harvesting. These energy sources are called biobatteries.
En consecuencia, la comunidad tecnológica hace un gran esfuerzo por ofrecer baterías que capten la energía del mismo ser vivo y sean biocompatibles, haciéndolas elementos fundamentales en la cosecha de energía. A estas fuentes de energía se les lama biopilas.
---
The biobatteries are those that take advantage of the low levels of energy available with sufficient efficiency to be able to enter the consumption range of a big instrument. This is a chip that combines biological sensors made of living cells together with low-power wireless electronics, which convert the response can be read by intelligent devices in real-time.
Las biopilas son aquellas que aprovechan los bajos niveles disponibles de energía con la eficiencia suficiente como para poder entrar en el rango de consumo de un bioinstrumento. Siendo este un chip que combina sensores biológicos hechos de células vivas junto con electrónica inalámbrica de baja potencia, que convierten la respuesta puedan ser leídas por dispositivos inteligentes en tiempo real.
---
These technologies are not only available for pacemakers. They are also used by biosensors, actuators, housed inside living beings, which allow, for example, indirect measurements of physiological markers.
Estas tecnologías, no solo están a la disposición de los marcapasos. También, lo usan biosensores, bioactuadores, alojados en el interior de los seres vivos, que permiten, por ejemplo, hacer mediciones indirectas de marcadores fisiológicos.
---
Nowadays, these biobattery systems linked to health are growing in importance and for this reason, I am listing some types:
En la actualidad, estos sistemas de biopilas ligados a la salud crecen en importancia y por este motivo recojo algunos tipos:
---
Those that convert external movements and vibrations into electricity that can be stored for later use, using transduction mechanisms such as piezoelectrics.

Utilizing glucose metabolized by our body to feed the neurons.

There is also the device that uses the energy in the ear as a battery, which would be a breakthrough in the field of cochlear implants and the study of hearing.
Los que convierten los movimientos y vibraciones exteriores en electricidad que puede almacenarse para su uso posterior, utilizando mecanismos de transducción como los piezoeléctricos.

Mediante glucosa metabolizada por nuestro organismo para alimentar a las neuronas.

También está el dispositivo que usa la energía que hay en el oído como una batería, lo que sería un gran avance en el campo de los implantes cocleares y el estudio del oído.

Therefore, portable embedded devices with energy autonomy, with the characteristics and properties of an instrument, have a clear present and a future by using the inexhaustible energy of the living being itself to feed itself.
Entonces, los dispositivos empotrados portables y con autonomía energética, con las características y propiedades de un instrumento, tienen un presente claro y un futuro por la utilización de energía inagotable del mismo ser vivo para alimentarse.
---
The monitoring devices containing the biobatteries, can become energy-autonomous embedded control or regulation systems with energy autonomy.
Los dispositivos de monitoreo que contienen a las biopilas, pueden llegar a ejercer acciones, convirtiéndolos en sistemas empotrados de control o regulación realimentado con autonomía energética.
---
I hope the reading has been enriching.
Espero que la lectura haya sido enriquecedora.
---
---
Thank you for your time and comments.
Gracias por su tiempo y comentarios.

Consultation Documents
Documentos de Consulta
---
---
---
Image Credits
Créditos de Imágenes
---
---
---

The banner and the photographs on it are my property. Made with Power Point, and the Linerock Investment LTD ToonMe App.
El banner y las fotografías son de @alfonsoalfonsi. Realizado con Power Point, y Linerock Investment LTD Aplicación ToonMe.