Mirage Over the Mohave Desert


Attribution: I, Brocken Inaglory. Used under a CC 3.0 license. Is a mirage a hallucination, an optical illusion or a delusion? The mirage in this picture is an optical illusion.

This essay grew from a post I wrote recently about music hallucinations. In casual conversation, many people use the terms illusion, delusion and hallucination loosely, even interchangeably. However, these are distinct states.
In order to keep this blog manageable, I'll deal in detail here only with illusions, specifically visual illusions.
First, defining terms:
Illusion: "Illusions are essentially seeing (most common), hearing, tasting, feeling, or smelling something that is there, but perceiving or interpreting it incorrectly." (From Officer.com)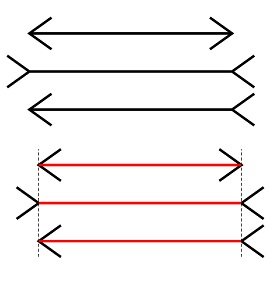 There are different kinds of illusion--olfactory, tactile,sound,weight, and intersensory illusions.
Intersensory Illusion:The McGurk Effect, Integrating Audio and Visual Stimuli (Link)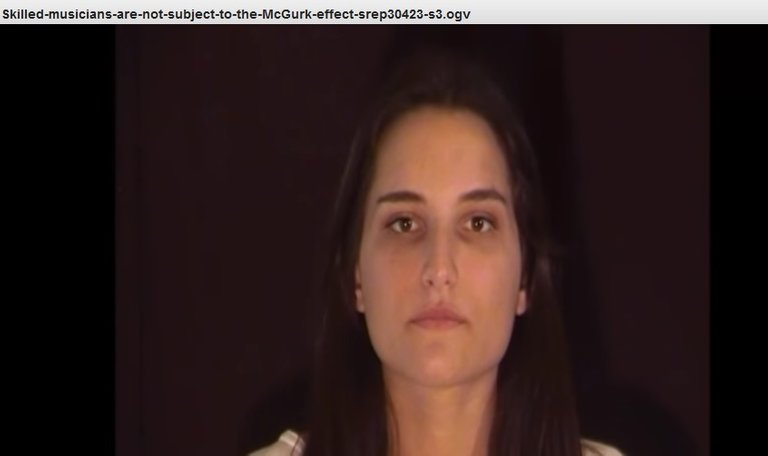 Image credit: Proverbio A, Massetti G, Rizzi E, Zani A. Used under a CC 4.0 license."This illusion occurs when the auditory component of one sound is paired with the visual component of another sound, leading to the perception of a third sound." (From Wikipedia)



Delusion: Delusions are deeply fixed beliefs, which can be either false or fanciful. These beliefs are maintained by an individual despite contradictory information or evidence. (From Officer.com)
Illustration of a Scene at the Salem Witch Trials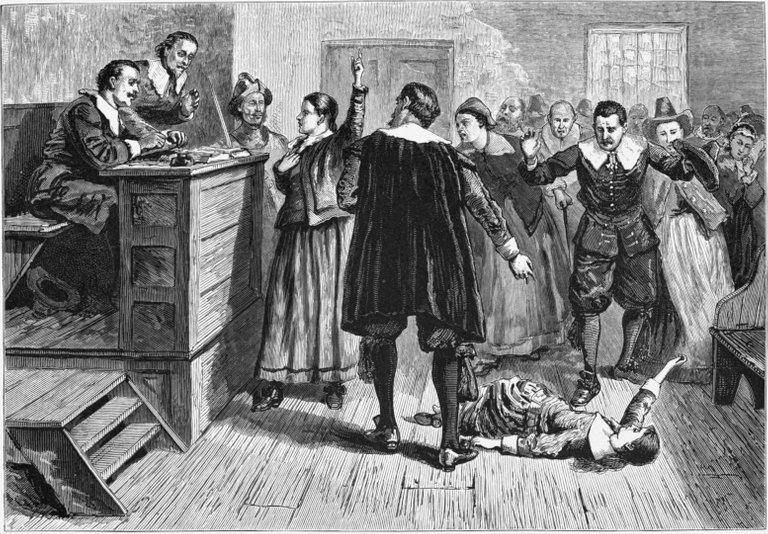 Source: William A. Crafts (1876) Pioneers in the settlement of America: from Florida in 1510 to California in 1849. Public domain. In the Witch Trials, who was deluded--the 'witches' or their judges?

Hallucination: "A hallucination is a stimulus that is perceived, when in reality none is present."(From Seminars in Neurology)
Schizophrenic Hallucination: Weltachse mit Haase (Axle of the World, with Rabbit)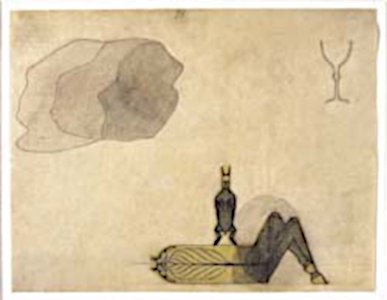 Image credit: August Natterer (Neter): 1919. Public domain
Visual Illusions
In 1997 Richard L. Gregory, a researcher in the field of cognitive psychology, categorized classes of visual illusions. His system has become a reference point for researchers writing in this field.
Gregory's Visual Illusion Categories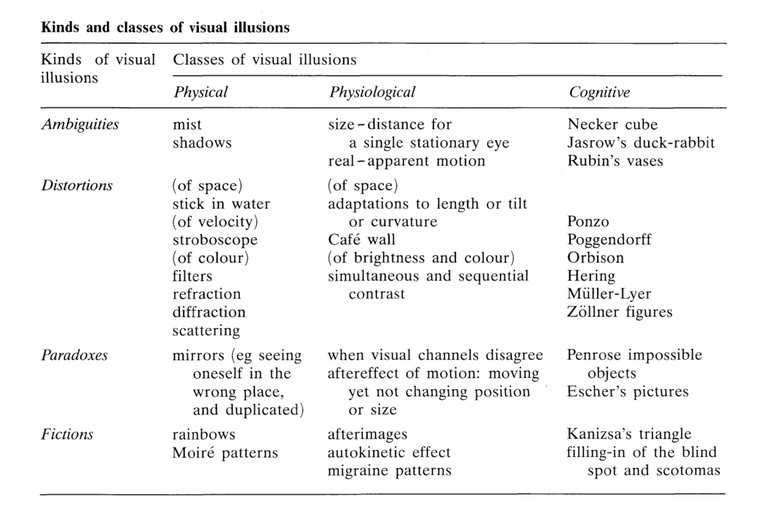 Image credit : Richard L. Gregory . CC 4.0 license
Gregory's theory was a departure from previous ideas about the way visual images are processed. He posited that visual perception is a two-part process, what he characterizes as top down and bottom up.
Bottom up refers to the way the retina receives stimuli and sends this to the brain for interpretation. Top down refers to the accumulated information a brain brings to perception and which it applies to the information provided by the retina. In Gregory's visual perception theory, top down plays a greater role than bottom up. Here is a YouTube video in which he explains his Top Down Theory:

As Dr. Gregory explains in the video, the physiology of the eye, and the neural pathways leading to the brain, seem to validate his top down theory. There are more receptors leading to the eye from the brain than there are going in the opposite direction.

In Dr. Gregory's theory, perception is largely based on past experience. As we age, the store of information we use to interpret retinal impression is constantly changing. In Dr. Gregory's view, "... establishing the identity of an object requires a match between information from the eye and a pre-existing representation of that object in the brain."(From The Royal Society Publishing)



Optical Illusion: The Brain Fills in Missing Information and Interprets New Information

Kanisza Triangle

Image credit: User:Sergejpinka. CC license 2.5.
As explained on the website "What is Psychology", the Kanizsa Triangle illustrates the 'Law of Closure'. This is the tendency of the brain/eye to "perceive objects as being whole even when they are incomplete; we ignore gaps and we complete contour lines to form familiar figures and shapes."



In his discussion
Brainy Mind,
Gregory asks whether "the brain receives or makes sensations." He uses as an example a blade of grass. We experience the color green when we receive light reflected off the grass. The light has no color. It evokes color in our eyes and brain which are prepared to 'see' it.
Dr. Gregory explains the operation of this imposed expectation on external stimuli in this YouTube video:

"We carry in our heads predictive hypotheses of the external world of objects and of ourselves," Gregory explains. It's a kind of symphony that comes together when our eyes receive a physical stimulus so that,"experience is but indirectly related to external reality." Instead of the exterior world imprinting images on our brains, "we project sensations of consciousness into the external world."
The Brain receives stimuli from the external world via the Human Visual Pathway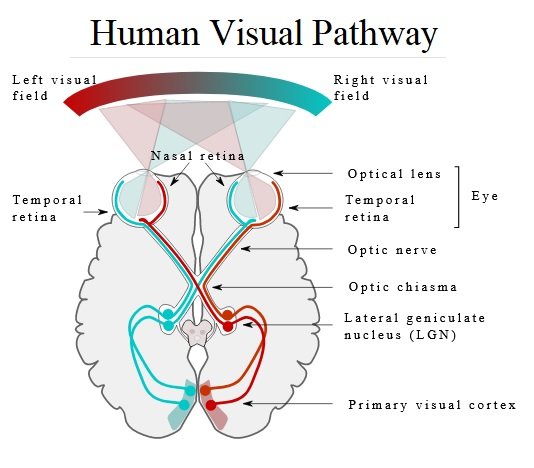 Credit Miquel Perello Nieto CC license 4.0
Optical Illusion: The Brain Fills in Missing Information and Interprets New Information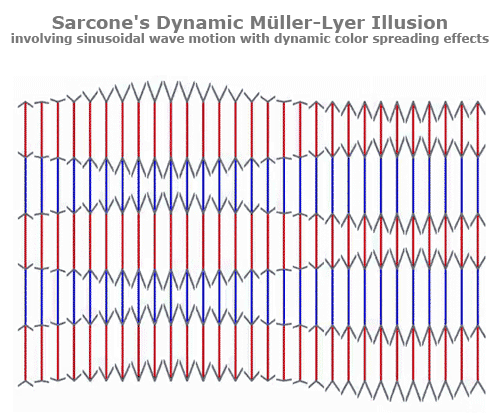 Image credit:Ruotailfoglio on Wikimedia commons. Used under a CC 4.0 license. On his website, "Expect the Unexprected", Gianni Sarcone explains this illusion. The blue and red sections seem to oscillate but, "Nothing moves except the endpoints of each color segment."
Bottom Up Theory
I've dedicated most of this essay to Dr. Gregory's top down theory of visual processing. I should mention a proponent of the bottom up theory. Psychologist E. J. Gibson (1910-2002) believed that
"processing can be understood solely in terms of environmental stimuli".
All the visual information the brain needs is provided by data transmitted through the retina. If you'd like to learn more about Dr. Gibson's theory, an article on the website
VeryWell Mind
describes it in greater detail.
Cliff Experiment Demonstrating the Bottom Up Theory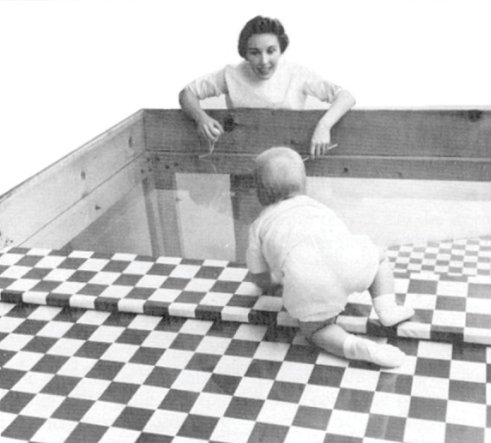 Image credit: From Gibson and Walk (1960). Copyright 1960 Nature Publishing Group. Used under CC 4.0 license. In the cliff experiment, a mother is coaxing her infant to crawl over what appears to be a cliff. The infant is reluctant. This is meant to support the Bottom Up Theory (data driven, not experience-related), because infants do not have experience with cliffs.
Conclusion
I'll end by describing some real-life challenges of visual processing. Dr. Gregory describes cases where the ability to 'see' is bestowed (through surgery) upon adults who had been almost completely blind for most of their lives. The habit of seeing, of interpreting sensory input, did not exist in these adults. After surgery, the newly-sighted individuals had slow perceptual learning curves. For many of them, the curve was too steep. "Sight" was disappointing and difficult to live with. Gregory tentatively deduces that the difficulty experienced by these adults was due to:"lack of practice in making appropriate use of the available input."
As we navigate the world we must depend upon clues to help us get around. Our senses provide the clues and our brains interpret them. However, it is the case that sometimes information delivery is imperfect. Is Dr. Gregory's top down theory correct? Is Dr. Gibson's theory correct? In any case, understanding these perception theories makes optical illusions more than just curiosities. Through studying them, we can gain insight into how our brains work.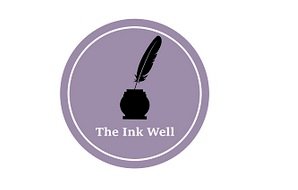 Selected Sources Used in Writing This Blog
1.
https://www.officer.com/command-hq/technology/communications/recorders-audio/article/10296422/psychobabble-101-what-is-the-difference-between-an-illusion-and-a-delusion
2.
https://www.britannica.com/topic/illusion/Sensory-illusions
3.
https://repository.up.ac.za/handle/2263/69248
4.
https://en.wikipedia.org/wiki/McGurk_effect
5.
https://www.psychdb.com/
media/teaching/visual_perceptual_abnormalities
-_hallucinations_and_illusions.pdf
6.
https://rawvision.com/articles/august-natterer
7.
https://royalsocietypublishing.org/doi/10.1098/rsbm.2017.0034
8.
https://www.journals.elsevier.com/cognitive-psychology
9.
https://www.simplypsychology.org/perception-theories.html
10.
14.
https://www.giannisarcone.com/Muller_lyer_illusion.html
15.
https://www.verywellmind.com/bottom-up-processing-and-perception-4584296
16.
https://www.verywellmind.com/bottom-up-processing-and-perception-4584296
17.
http://www.richardgregory.org/papers/recovery_blind/7-perception.htm
18.
https://files.peakd.com/file/peakd-
19.
https://thetartan.org/2016/4/18/scitech/illusion
20.
https://www.rollingstone.com/feature/jonestown-13-things-you-should-know-about-cult-massacre-121974/
)
21.
https://abcnews.go.com/US/40-years-jonestown-massacre-jim-jones-surviving-sons/story?id=57997006
22.
https://www.ncbi.nlm.nih.gov/pmc/articles/PMC3676875/
23.
https://www.ncbi.nlm.nih.gov/pmc/articles/PMC2702442/
24.
http://www.richardgregory.org/papers/knowl_illusion/knowledge-in-perception.htm
25.
https://commons.wikimedia.org/wiki/File:Peoples_Temple_Cult_Death_Tape_Q042.ogg
26.
https://explorable.com/top-down-vs-bottom-up-processing
27.
https://felixgray.com/blog/understanding-depth-perception/
28.
https://www.bbc.co.uk/programmes/b00tgd1g
29.
http://mercercognitivepsychology.pbworks.com/w/page/61207270/Perceptual%20Illusions
30.
https://www.brainfacts.org/archives/2011/sensory-illusions
31.
https://www.scientificamerican.com/article/the-neuroscience-of-illusion-2010-05/
32.
https://www.researchgate.net/scientific-contributions/Richard-L-Gregory-2040259380
33.
https://www.cell.com/trends/cognitive-sciences/fulltext/S1364-6613
(97)01060-7
Thank you for reading my blog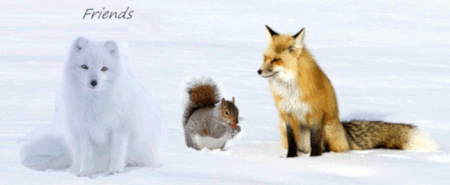 Hive on