SpaceX Falcon Demo Mission, 2018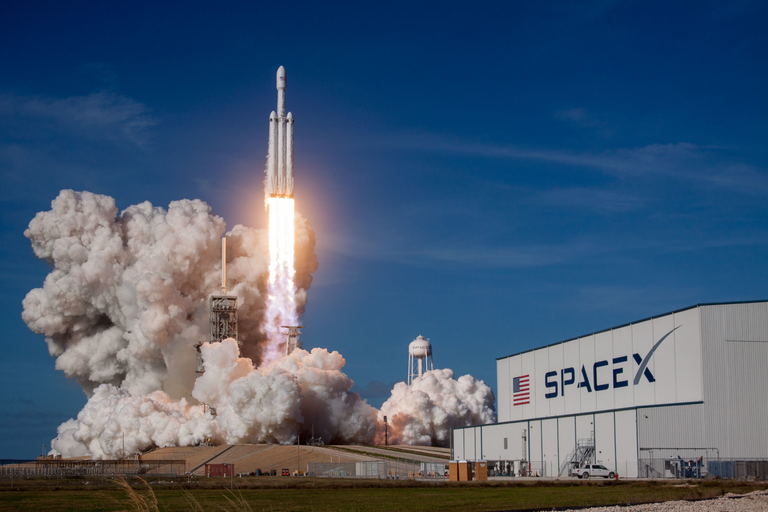 Credit: SpaceX. License:public domain.
Anyone reading this blog has certainly heard of Elon Musk. He seems to be in the forefront of various technological advances, including electric car design, software innovation and rocketry.
In 2021, Musk announced on Saturday Night Live that he had been diagnosed with Asperger's Syndrome. Is there a connection between this diagnosis and Musk's extraordinary creative productivity? Musk himself believes this may be so.
Why? What are characteristics of the syndrome Musk addresses that might have helped him to be productive? In answering this question one must keep in mind that Asperger's Syndrome no longer exists in the American Psychiatric Association's most recent edition of its Diagnostic and Statistical Manual of Mental Disorders. Still, people, including Musk, refer to Asperger's. What are they talking about?
Greta Thunberg, Climate Advocate, Diagnosed With Asperger's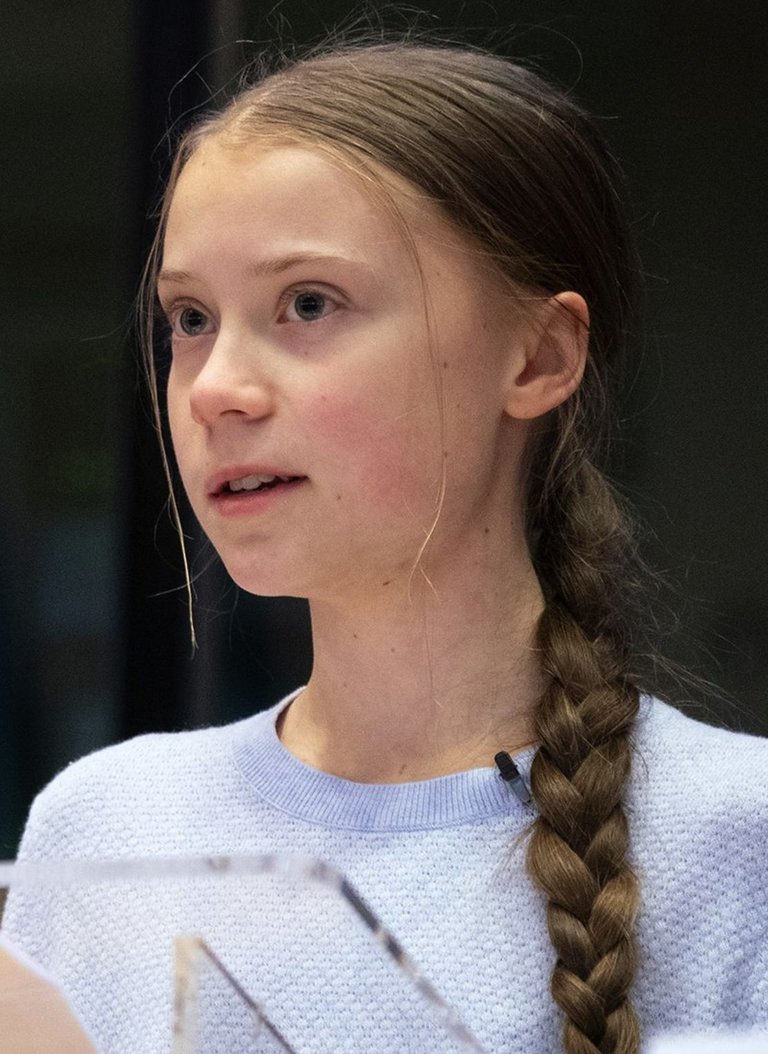 Credit:European Parliament. License: CC 2.0.
Characteristics of Asperger's, as Defined in Previous Editions of the DSM
Included in the DSM criteria (From Interactive Autism Network):
"Qualitative impairment in social interaction..."
"Restricted repetitive and stereotyped patterns of behavior, interests, and activities..."
"There is no clinically significant general delay in language..."
"There is no clinically significant delay in cognitive development or in the development of age-appropriate self-help skills"
What Relationship Does Musk Draw Between His Asperger's Diagnosis and his Productivity?
The relationship Musk draws between his diagnosis and his productivity:
"I found it rewarding to spend all night programming computers, just by myself. … But I think that is not normal."
He said he also became "obsessed" with physics and trying to figure out the meaning of life.
"My driving philosophy is to expand the scope and scale of consciousness so that we may better understand the nature of the universe."
Statue Representing Dan Aykroyd (Diagnosed With Asperger's) in the Movie The Blues Brothers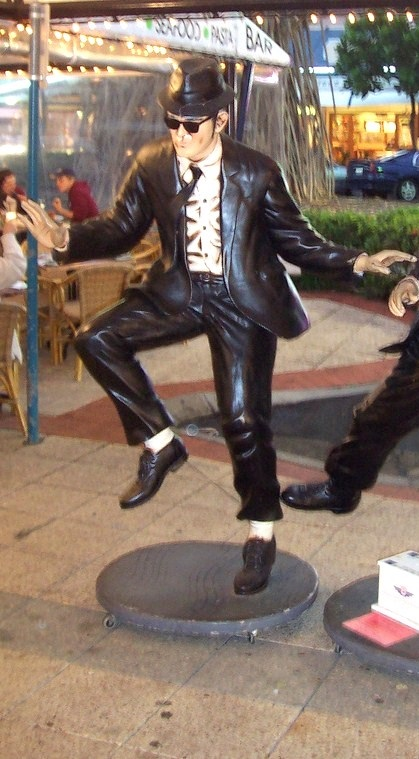 Credit: Broderick from U.S of A. CC 2.0 license
Autism, Diagnosed but Lacking in Neurological Clarity
An extract from the Psychology & Psychological Research International Journal (2021) describes autism as "a neuro-developmental disorder, which is associated with impaired social interactions and communication." The apparent certainty of this statement is followed immediately by this one: "The biological basis of autism spectrum disorders (ASD) is still not fully understood." This gap in certainty, between diagnosis and biological proof, may explain why there is such controversy over autism diagnostic criteria. The criteria is based on observed behaviors and essentially a diagnostic checklist.
The U.S. CDC acknowledges the challenge of diagnosing autism. Quoting from the CDC website: "there is no medical test, like a blood test, to diagnose the disorder". Determining whether or not someone is 'on the spectrum' is a matter of comparing behavior to 'normal' models. Again, from the CDC website: "Screening questionnaires and checklists are based on research that compares your child to other children of the same age."
John Denver, (Some Sources Report) Diagnosed With Asperger's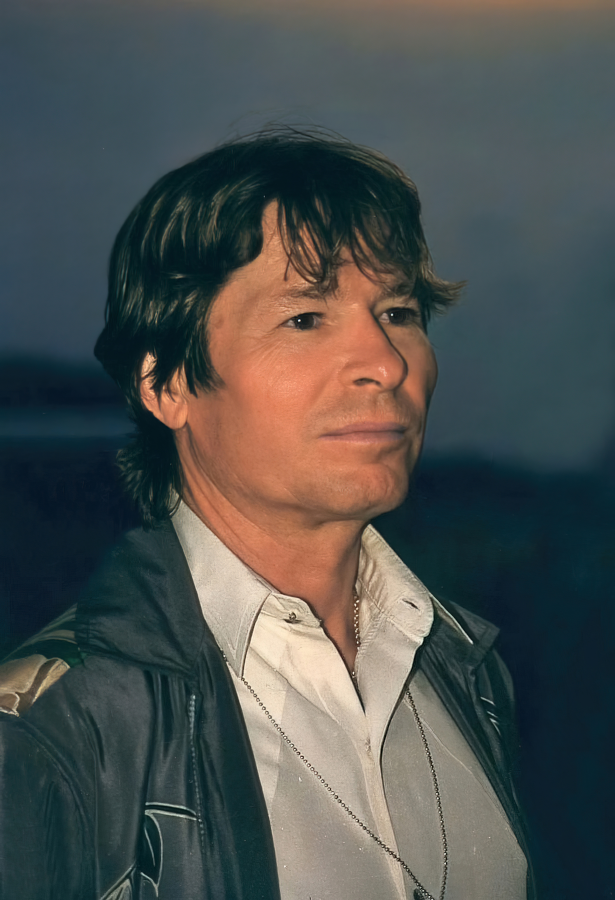 Credit: John Mathew Smith & www.celebrity-photos.com from Laurel Maryland, USA. CC 2.0 license.
A result of this lack of clarity is that diagnostic criteria in the APA's diagnostic manual becomes a matter of consensus, and not science. It is hardly surprising then, that people who had been told they had Asperger's Syndrome in 2012, balked at being told this diagnosis no longer existed in 2013, but that their observed behavior pattern would more accurately be included in a diagnosis of autism spectrum disorder.
The Range of Behaviors and Symptoms Included 'On the Spectrum'
The website HelpGuide, attempts to organize the wide range of disorders that are now grouped (according to the APA) as autism spectrum disorder. The behaviors range from the most severe forms of autism, in which individuals are nonverbal and intellectually/developmentally stunted, to the mildest forms in which individuals may actually be intellectually gifted but evince social deficits and also certain atypical behaviors such as perserverence and extraordinary focus, even obsessive/compulsive type tendencies.
What's in a Name (Diagnosis), and Why do People Care so Much?
The controversy surrounding the word 'Asperger's Syndrome' seems to reflect a nexus of political, social and medical concerns. Part of the trouble may derive from the origin of the term. Hans Asperger, for whom the diagnosis was named, had an unsavory connection to Nazis and euthanasia.
Asperger was the first physician to describe autism (although that credit is sometimes given to Leo Kanner, a physician working at Johns Hopkins in Maryland). And, Hans Asperger was the first person to distinguish a particular kind of high-function autism from other disorders on the spectrum.
Hans Asperger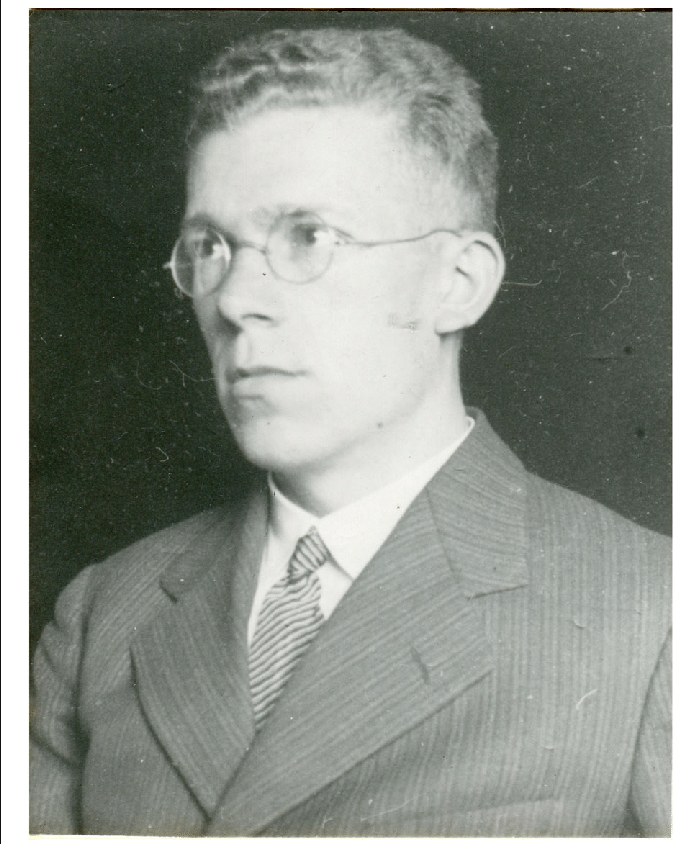 Credit: Unknown author, 1940. Public domain.
According to an article published in Nature, The Truth About Hans Asperger's Nazi Collusion, this Austrian doctor was responsible for the death of many children. The article asserts: "it is now indisputable that Asperger collaborated in the murder of children with disabilities under the Third Reich". Apparently, Hans Asperger was interested in eliminating the disabled from the gene pool. Autistic children fell under the label of 'disabled'. However, Asperger noted that some autistic children were distinct from others. These special children were actually gifted, he asserted, and he thought they should be distinguished from others who suffered from mental impairment.
Hence, in the minds of many, there is a stigma attached to separating the able on the autistic spectrum from the disabled. In the twitterstorm that erupted over Elon Musk's diagnosis, many references were made to the history of euthanasia and the bias known as ableism.
Ableism
In its extreme form, ableism was associated with the eugenics movement. While Hans Asperger is an example of how ableism/eugenics was exercised under Nazi rule, in fact the law that prescribed euthanasia and sterilization of the genetically unfit in Germany was based on an American law. That U.S. law, The Virginia Sterilization Act of 1924, was actually upheld by the U. S. Supreme Court (Buck vs. Bell) and became a model for other eugenics-based laws in the U. S.
Carrie Buck (left): Underwent Compulsory Sterilization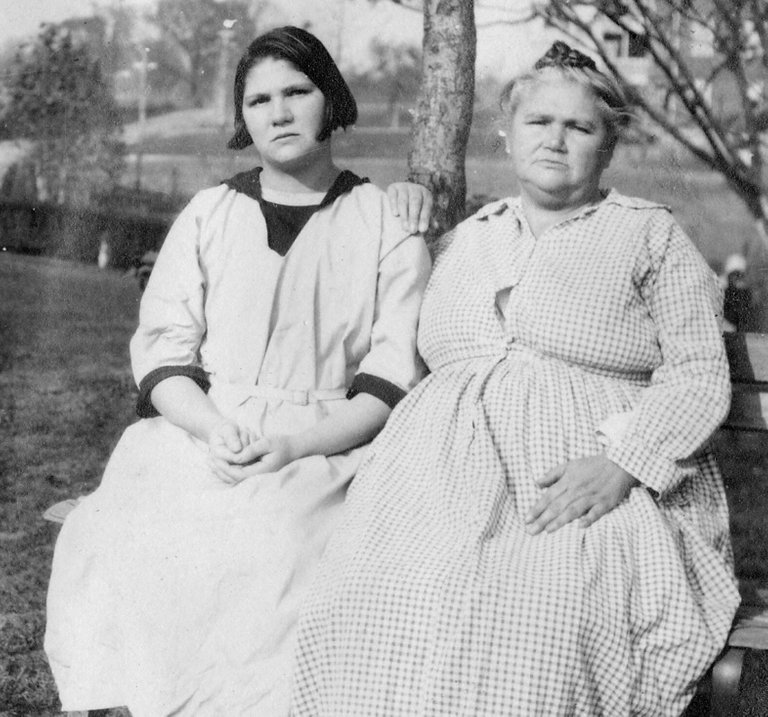 Credit:Arthur Estabrook. Public domain.
What's in a Name?
Juliet, in Shakespeare's play (Romeo and Juliet) may have said, "A rose by any other name would smell as sweet", but language matters. Language is one of the ways we communicate ideas. The more precise our language, the more accurately we express ourselves. Did we lose anything, in the sense of communication, when the APA dropped the term Asperger's (and other categories of autism) in favor of an overall, general label of autism spectrum disorders? Here's a chart that illustrates the absorption of many terms under one umbrella term.
Four Categories of Autism Subsumed Under One Label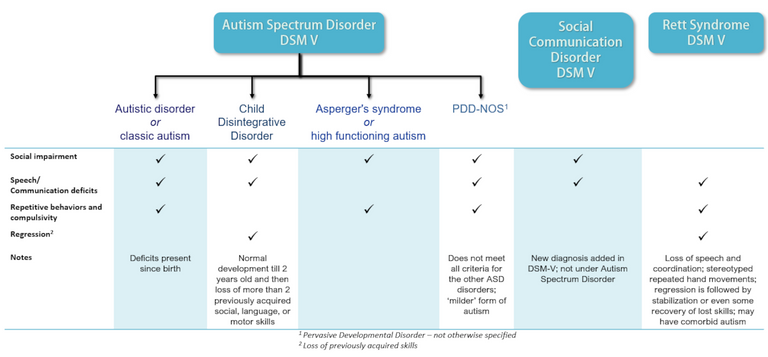 Credit: Anwer2007. Used under CC 4.0 license
If you never heard of Elon Musk, or Dan Aykroyd, and I told you these men had been diagnosed with Asperger's Syndrome, what would you understand about them?
If you look at the chart above you realize they will have social deficits and some atypical behaviors. A rather clear picture of the men emerges.
Here's a chart that strips away the subcategories (derived from the chart above).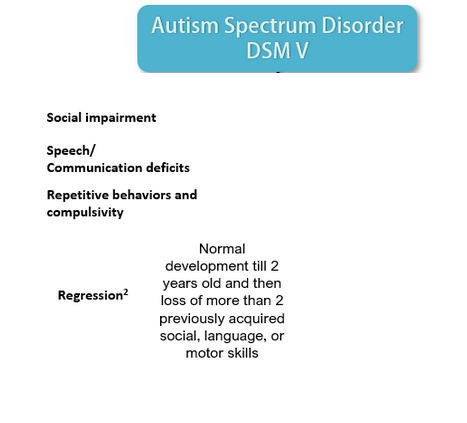 Now if I revealed that the men have Autism Spectrum Disorder, and you depend on this second chart for information, have I really told you anything that would enlighten you about the personalities of Elon Musk and Dan Aykroyd? No. The impression you get from the first chart and an Asperger's diagnosis is much clearer.
Why Drop the Sub-Categories, Especially Asperger's? (My View)
I can only imagine this decision was arrived at because of pressure exerted by certain interested groups of people (including the insurance industry). Otherwise, muddying a diagnostic picture makes no sense to me. Apparently, it makes no sense to a lot of people, because the term persists. Greta Thunberg's diagnosis was announced long after the change in the DSM. Elon Musk revealed his diagnosis long after the change in the DSM.
It seems the APA may assign whatever diagnostic code it wishes to someone who presents with behaviors that suggest autism/Asperger's. The DSM may label it Autism Spectrum Disorder. In the public mind, though, Asperger's as an idea and useful term will probably endure. Common sense usually does prevail.
Selected Sources
https://www.nature.com/articles/d41586-018-05112-1
https://www.nyjournalofbooks.com/book-review/aspergers-children
https://www.thelancet.com/journals/lancet/article/PIIS0140-6736(15)00337-2/fulltext
https://www.axios.com/2022/04/15/elon-musk-aspergers-syndrome
https://nosweatshakespeare.com/quotes/famous/rose-by-any-other-name/
https://embryo.asu.edu/pages/buck-v-bell-1927
https://en.wikipedia.org/wiki/Virginia_Sterilization_Act_of_1924
https://www.nature.com/articles/d41586-018-05112-1
https://pubmed.ncbi.nlm.nih.gov/17354567/
https://www.helpguide.org/articles/autism-learning-disabilities/autism-spectrum-disorders.htm
https://www.cdc.gov/ncbddd/autism/screening.html
https://medwinpublishers.com/PPRIJ/neurobiological-bases-of-autism.pdf
https://iancommunity.org/cs/about_asds/about_asds_dsm_iv_criteria_for_aspergers_syndrome
https://pubmed.ncbi.nlm.nih.gov/28953765/
https://www.bbc.com/news/world-us-canada-57045770
https://www.cnbc.com/2015/11/13/elon-musks-10-greatest-inventions-changing-the-world.html
https://childmind.org/blog/dan-aykroyd-says-being-on-the-spectrum-helped-him-make-ghostbusters/
https://www.forbes.com/sites/brucelee/2019/09/27/greta-thunberg-why-she-called-aspergers-her-superpower/?sh=527df1f54101
https://www.disabled-world.com/disability/awareness/famous/asp.php
https://www.psychiatrictimes.com/view/asperger-disorder-gone-not-forgotten
https://www.accessliving.org/newsroom/blog/ableism-101/
https://ny.pbslearningmedia.org/resource/amex32ec-soc-eugenicsnazi/american-eugenics-and-the-nazi-regime-the-eugenics-crusade/
https://www.ncbi.nlm.nih.gov/pmc/articles/PMC1693115/pdf/12639327.pdf
https://molecularautism.biomedcentral.com/articles/10.1186/s13229-018-0208-6
Please Note: I am designating my friend @yaziris as 10% beneficiary on this post because he did some research for me on Elon Musk's connection to cryptocurrency. Although I didn't end up using that information, still he did the work. Thanks @yaziris.
Thank you for reading my blog. Hive on