As of this writing, the official global death toll from COVID-19 is 754, 185. However, ourworlddata.org (the source of this statistic) cautions: "the actual death toll is likely to be higher..."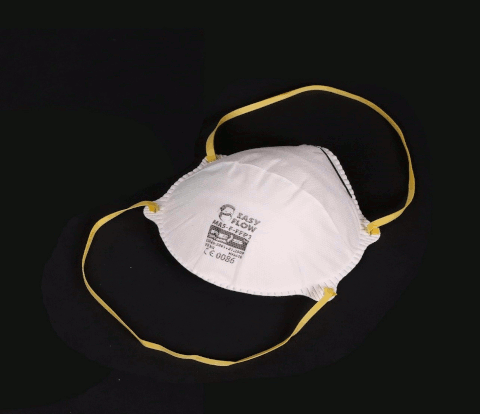 Picture of masks used to create the GIF credited to: https://www.nursetogether.com/ Used under CC 4.0 license.

The COVID-19 deaths emphasize the urgency of finding a cure, treatment, and vaccine for this disease. Progress has not been encouraging. However, in recent months two drugs have proved helpful in very limited circumstances. Remdesevir, an anti-viral, and dexamethasone, a corticosteroid, have have been subjects of clinical trials and have been approved for use in severely ill, hospitalized patients. Other treatment options, such as plasma infusion and monoclonal antibodies are currently under review in clinical trials.
Researchers Looking at Slides of Cells that Make Monoclonal Antibodies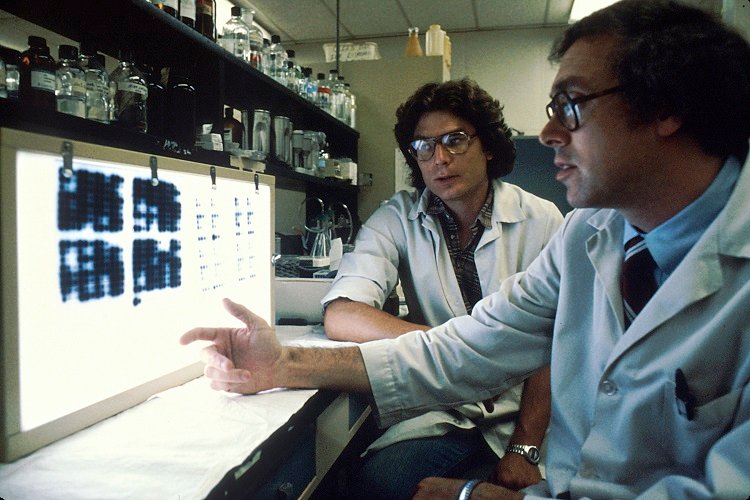 Image credit: National Cancer Institute, Linda Bartlett, Photographer. Public domain.

It may be surprising to readers that dexamethasone (the steroid) was actually more effective at saving lives than remdesevir (the anti-viral). This superior efficacy can be explained by what seems to be one of the most devastating consequence of a COVID-19 infection: widespread and severe inflammation. When it comes to stopping inflammation, steroids are the go-to medicine. However, their therapeutic action comes at a cost.
A Dachsund Suffering From Cushings Disease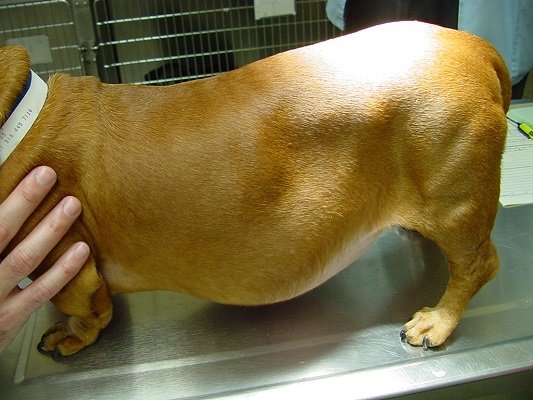 Picture credit: Self, CC 3.0. Cushings Disease results from too many steroids circulating in the bloodstream.

Most of us have probably been prescribed a steroid sometime in the past. Prednisone and hydrocortisone are two of the most commonly prescribed.
Use of the term steroid here should not be confused with anabolic steroids, the so-called performance-enhancing drugs. Anabolic steroids mimic the action of a sex hormone, progesterone. Dexamethasone, and other therapeutic steroids referred to in this article, are corticosteroids and mimic the action of cortisol. Cortisol is a naturally occurring, essential hormone released by the adrenal glands. This hormone is involved in regulatory functions throughout the body and is integral to the HPA axis.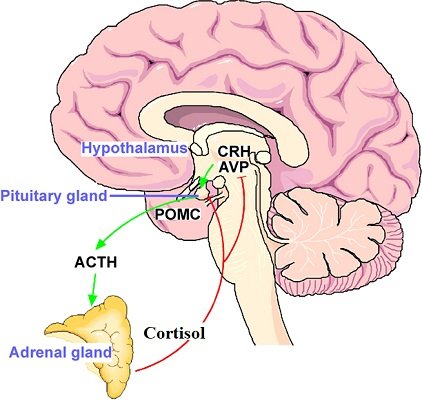 Picture credit:Murgatroyd C and Spengler D (2011) Epigenetics of early child development. Front. Psychiatry 2:16. doi: 10.3389/fpsyt.2011.00016 http://journal.frontiersin.org/article/10.3389/fpsyt.2011.00016/full
CC 3.0 license

Cortisol is often referred to as the 'stress' hormone but its effects in the body are more far-reaching and profound than that. Because of these far-reaching effects, taking a synthetic steroid can have serious, and even, in some cases, life-threatening consequences.
Osteoporosis Is One Common Side Effect of Steroid Treatment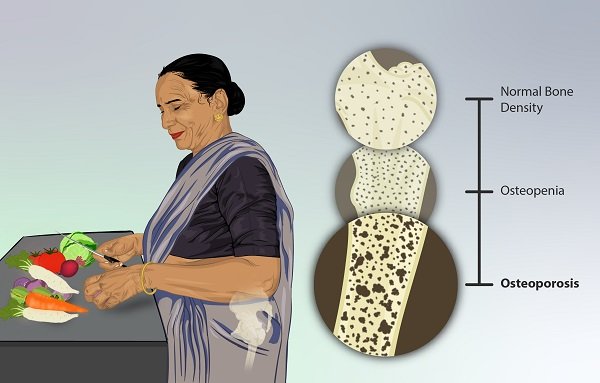 Picture credit: https://www.myupchar.com/en/disease/osteoporosis. Used under CC 4.0 license. The caption under the picture reads: "This is a depiction of a woman suffering from Osteoporosis. The loss of bone mass has been shown, in comparison to Osteopenia (a milder condition) and a normal bone".

Dexamethasone as an Anti-Inflammatory
Dexamethasone, as a cortisol-mimicking steroid, is a powerful anti-inflammatory. It's an established treatment for a number of inflammatory conditions, including: "severe allergies, some types of nausea and vomiting, arthritis, swelling of the brain and spinal cord, severe asthma, and for breathing difficulties in newborn babies." 1 The anti-inflammatory action of dexamethasone has been found to curb some of the most severe ravages of COVID-19.

When Is Treatment with Dexamethasone Appropriate?
In the use of dexamethose for treatment of COVID-19, "timing is everything". How would a doctor know just exactly when the right time was? Happily, there is actually a test.
A Drawing of C-Reactive Protein: Important in COVID-19 Treatment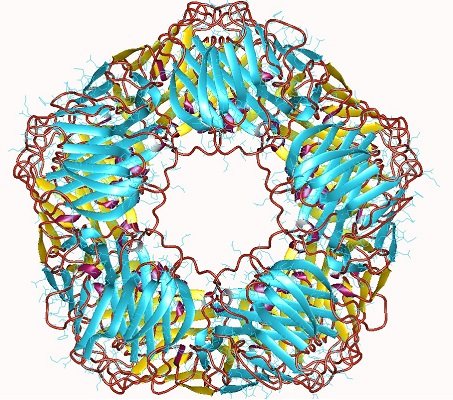 Picture credit: Ramadan, M.A., Shrive, A.K., Holden, D., Myles, D.A., Volanakis, J.E., DeLucas, L.J., Greenhough, T.J.; Visualization author: User:Astrojan, Used under a CC 3.0 license.
C-reactive protein is a marker for inflammation.

A June 2020 article in Science explains that in one study, mortality in severely ill COVID-19 patients was reduced by 30% when dexamethasone was administered. However, another report, published in the July/August issue of the Journal of Hospital Medicine describes findings that show patients may actually be harmed if dexamethasone is administered. The difference? Dexamethasone is helpful only in the late stages of the disease, when inflammation is causing great harm. In the early stages, before patients are very ill, use of this steroid will actually result in a higher rate of death.

C-Reactive Protein Is Key
This blood test looks for inflammation anywhere in the body. C-reactive protein is often part of a routine blood panel. An elevated level means there is inflammation somewhere in the body. The higher the level, the greater the inflammation. Thus, C-reactive protein is an excellent screening tool for administration of dexamethasone.
One Potential Side Effect of Steroid Treatment: Diabetes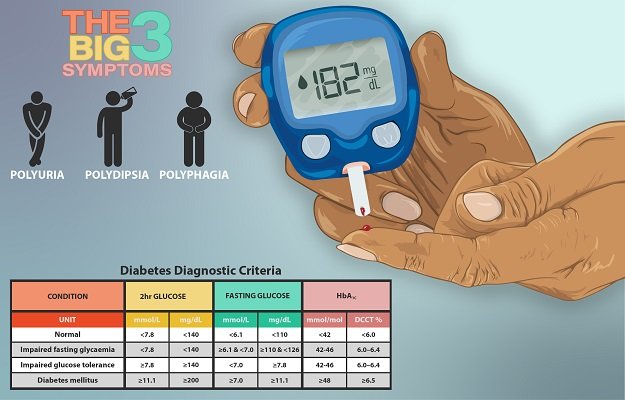 Picture credit:https://www.myupchar.com/en/disease/diabetes. CC 4.0 license
In a patient who is severely ill and experiencing diffuse inflammation, dexamethasone could be a life saver. However, in a patient who is not severely ill and who is not experiencing high levels of inflammation, dexamethasone might actually reduce the body's ability to fight infection. This would give the virus an opportunity to grow stronger and might actually result in the patient's death.
The importance of C-reactive protein as a screening tool was explained in a Journal of Hospital Medicine article. The article cites an 'observational' study which showed levels of C-reactive protein correlated with successful steroid treatment. The article states that in patients with a C-reactive protein (CRP) finding equal to or greater than 20mg/dL, use of the steroid reduced probability of death or mechanical ventilation 'significantly'. However if the CRP reading is less than 10mg/dL, then treating with steroid "increased the risk of death or mechanical ventilation".
While this result seems compelling, the article hastens to caution that more clinical trials are needed to make certain these results hold up.
A Certain Type of Cataract is Associated with Therapeutic Steroids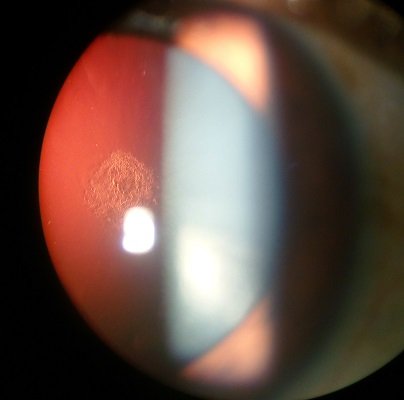 Image credit: Imrankabirhossain. Used under a CC 4.0
The type of cataract shown in the image above, Posterior subcapsular cataract, is associated with steroid use.

Other Steroid Formulations May Also Be Helpful in the Treatment of COVID-19
A study, performed at the Albert Einstein College of Medicine and Montefiore Health System indicated that commonly prescribed steroids, besides dexamethasone, have been helpful in treating patients who are severely ill with COVID-19. The drug mentioned in the article is prednisone.

Paradox of Corticosteroids
The paradox at the heart of steroid therapy for COVID-19 is a challenge that confronts every physician who prescribes steroids for any condition. That paradox confronts patients who must decide in many cases whether the steroid is going to do more harm than good.
Many people who take corticosteroids are unaware of their potential complications. The drugs are so frequently and casually prescribed that patients may be complacent about the serious nature of the drug.
Steroid Therapy May Cause Fatty Live


Picture credit:https://www.myupchar.com/en/disease/fatty-liver. Used under CC 4.0 license
The casual approach many doctors, and patients, take toward steroids is addressed in a 2016 Rheumatology article: "physicians have somehow become inured to the harmful long-term effects of glucocorticoids in patients", the authors of the article state.



A Personal Choice
I take prednisone every day. This was a decision I came to reluctantly. I weighed the drug's benefits and risks. The benefits I have described already in this blog. It is a powerful anti-inflammatory. I've mentioned several of the risks. The list is really quite long and if you are confronted with the possibility of taking therapeutic steroids, you should be aware of these. This will not only help you to come to a decision, but will also help you to monitor yourself for possible side effects.
Steroids Have Such a Wide-Ranging Effect Because They Are Pleiotropic
Corticosteroids have therapeutic qualities, but it is not a targeted therapy. The effects can be experienced in organs and tissues far removed from the area of interest.

Organ Damage
We have established so far in this blog that corticosteroids cause organ damage. At what dose, for what duration, which organs? It would be nice to know, to have a fast rule. Unfortunately, researchers are not in complete agreement about how much, how long, who and when this damage will occur. One thing just about all researchers agree on: harm, if and when it does occur, is dependent upon dosage level and duration of treatment.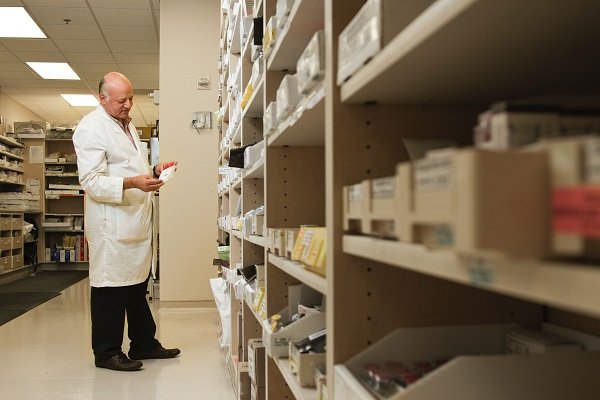 Image credit: National Cancer Institute, Unsplash. Public domain
The more steroid a patient takes, the longer it is taken, the greater the chance of organ damage. Two reports demonstrate the conundrum facing physicians, and patients, as steroid therapy is considered:
A 2009 article in the Journal of Rhuematology finds: "Compared with no prednisone use, the increase in risk is small or nonexistent for a cumulative average dose below 180 mg/month "
The authors of a study published in Rheumatology (Oxford Academics) found that: " no safe dose of glucocorticoids exists ". Although later on in the same report these authors also find evidence of little organ damage at doses under 7.5mg per day, or 5mg per day.

Suppression of the HPA Axis: Adrenal Atrophy
One of the major risks of steroid therapy is suppression of the HPA axis. The body will fail to produce cortisol on its own and therefore the patient may need to take steroids for life. This is a risk that can be underappreciated particularly at time of great stress, such as during and after surgery. Or even during illness.
Cortisone Injection for Tennis Elbow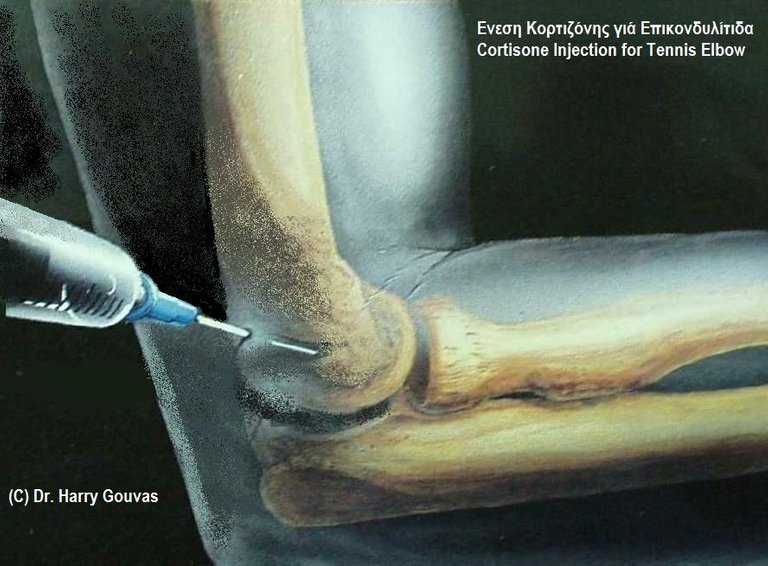 Image credit: Σχέδιο: Δρ. Χαράλαμπος Γκούβας (Harrygouvas) CC 3.0 license
Ordinarily the body would release extra cortisol to handle increased stress. In cases where a patient has taken steroids, perhaps even within the past year, a doctor will have to administer supplemental corticosteroids in order to meet the stress demands occasioned by surgery. This may also be true for people who have received steroid injections for painful joints. Failure to take proper precautions when undergoing surgery could result in a crisis, and even death.

Mitigating HPA Suppression
Patients can help to minimize HPA suppression by taking their medication in the morning, by only taking one dose a day, and, if possible, by taking the dose on alternating days. These methods seem to encourage the adrenal glands to continue producing cortisol.

*Conclusion
There's so much more to say, but this is enough of a review to apprise readers of the benefits and risks of corticosteroids. It is my opinion that it is a mistake to leave all decisions about the drug to a physician. An article in the Journal of Clinical Research Medicine discusses some of the reasons doctors might prescribe, or over prescribe, a steroid. One reason is to cut back on phone calls and paper work from patients who do not see quick results, or who are uncomfortable. A quote from the article, which suggests prescribing a higher dose of prednisone: "the benefits of convenience for the patient and less work output in the form of repeat phone calls, visits, and nursing/physician time."
I hope this wasn't too tedious, and more importantly, I hope if any of my readers are prescribed dexamethasone or any other corticosteroid that this information may be helpful. Meanwhile, be well.

Thank you for reading my blog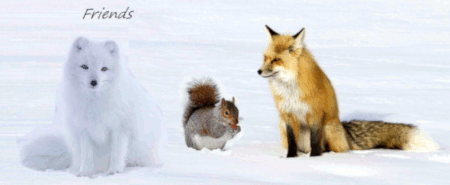 Hive on
Sources
1.Our World Data.org
2.NIH
3.NEJM
4.Drugs.com
5.Statnews.com
6.NBCnews.com
7.Miragenews.com
8.Sciencedirect.com
9.Myupchar.com
10.The Conversation
11.Rebelem.com
12.Mayoclinic.org
13.Science
14.Journal of Hospital Medicine
15.Journal of Hospital Medicine
16.NCBI.NLM.NIH.gov
17.USA Today
18.Rheumatology
19.Wikipedia/Drugs
20.Proquest.com
21.Journal of Rheumatology
22.Rheumatology
23.Uptodate.com
24.Wikipedia.org/adrenal insufficiency
25.NCBI.NLM.NIH.gov/books
26.Journal of Clinical Research Medicine
27.Everydayhealth.com
28.NBC News.com: Brain Inflammation
29.News Medical.net
30.NEJM Steroids and Cataracts
Footnote:
1 The Conversation: Desamethasone, the Cheap, Old and Boring Drug That's a Potential COVID-19 Treatment