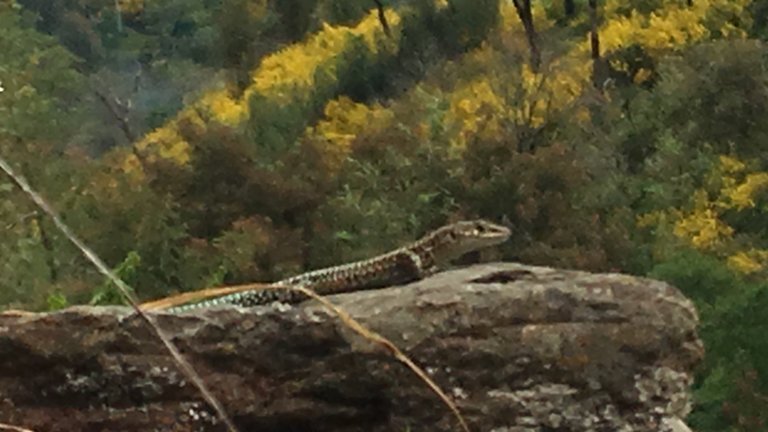 This little fellow came out of the rosemary bush to take a peak at my vegetable soup and freshly made roti / chapatis with mango and cheese ( which is, according to my Indian friend @inuke , "a combination I believe no indian ever tried". It was my first try and it surely tasted good.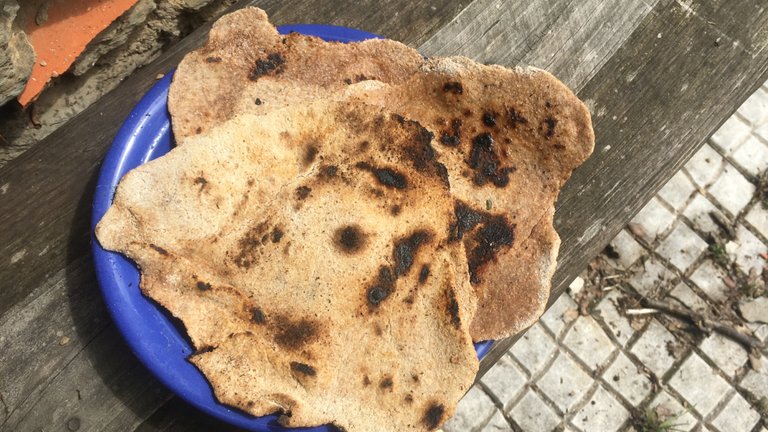 This tiny lizard was smaller and thinner than my pink and it re-appeared half an hour or so later, when I entered that part of the garden again. It's pretty cute and there's quite a lot of these little dinos here - a clear sign ( together with the numerous insects and birds ) that this land is pretty fertile.
Yesterday, a friend came over and figured out that the main reason my laptop won't start is the 🔌 I thought it was a connection problem ( inside ) between the laptop and charger but this was helpful.
We went into town, but were unable to find the right charger for a four year old Lenovo. Eventually he ordered one ( as well as a wooden backgammon / checkers / chess set that I gifted him for his help ) and I hope to receive it very soon.
I have been 6 days without a laptop and this digital detox - unlike a recent planned dd ; I wrote down my findings here - was unplanned. Plus, I now spend double the time on my tiny 4 year old phone whose battery drains way too quickly. I also can't access most of my crypto right now but it was reassuring to find out that I had backed up all keys and passwords.
Other cool consequences of this unplanned time without a laptop are that I discovered that I want to treat myself to a Raspberry Pi a nerdy little robot / computer in a keyboard that will surely awaken the little kid inside of me. Haven't ordered one yet ( will need crypto access for that ) but I have done quite a lot of research and am liking what I've seen so far.
Aside from all this, I received a new lamp for my movie projector and managed to replace the old one. It seems to work well. Couldn't watch a movie with it yet as I will need a charged laptop for that.
Talking about films, I had a long talk about movies with @inuke yesterday and told him that I'll probably do a XTRO trilogy movie review to test out the #cinetcv community soon. Will need to watch XTRO 3 first though ( and preferably not on my phone ). I also found two cool movie podcasts: "The Scaredy Cats Horror Show" and one that I still need to give a listen but seems fun: "How Did This Get Made?"
I'm gonna end it here now as my way-larger-than-phone-keyboard sized fingers are sweaty from my heated phone.
End of ran(t)dom post.
Have a good one!✨