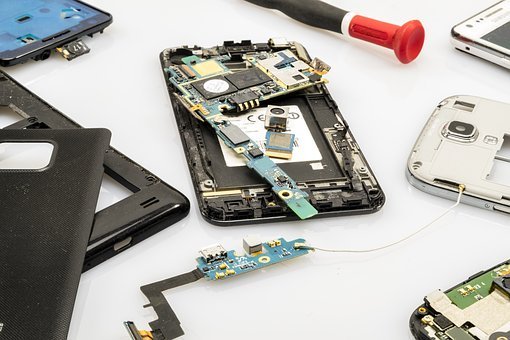 Source
The kind of time we are in now is one that preaches financial literacy more than before. One of the key things is to have actionable plans for emergencies. I know no one can say what type of emergency you plan for but they just happen.
For some days now, the power button of my phone has been malfunctioning. Not just that, the two volume buttons followed suit but not at the same level as the power button. Since I knew the main reason I needed the power button was to switch on or off my device. Then, I thought I would not allow my phone's battery to go flat entirely. Although sometime last week, I woke up in the morning to see that my phone was off, I knew the time had arrived. But after some repeated clicking of the power button, it came on, and again, I said I was not going to let it happen again. Not knowing fully well that I was kidding myself.
Just on Monday, I had slept early and woken up to ease myself. I came back and saw that my phone was not charging because if it were, I would have seen the charging LED on atop the phone – an old Infinix Hot 7, by the way. I remembered I had plugged it into my power bank when I was still awake. Somehow, the charger had come off the port and my phone was left for dead. Honestly, I panicked a bit. I tried doing the normal repeated click and holding the power button. It didn't budge at all. So it finally dawn on me that the button had given up. Well, I went to sleep after that!
I never planned it like this. Not that the money was going to be a big one for repairs but I did not think something like that was going to happen this soon; just some days after the first trials. You know, there is a difference between planning for something and then one different thing just comes and bashing the whole thing. Like I said earlier, the plans I had in my head to utilize the money on me were not in any way related to a phone at all. Now, I have to think of which item on the list was going to suffer a bit for the repair works. I knew I have to do it soon because of the tons of things I use the phone for.
I actually did the repair which was to change the whole panel containing the power and the volume button at a price of 1500 Naira ($3.5). Yes, it is small but the urge to retrieve out of an already budgeted sum is a big one. And if I were to consider the transport fare in total, it amounts to 2000 Naira (about $4.7).
I do not know why my phone can't understand the situation in which the country is before it thinks to develop some fault out of nowhere. Maybe it is high time, our phones began to feel as we do so they can know when to act up or not! 🤔