---
Pretty simple. Because mosquitoes always bites me.
---
I knew it will come soon. But, why exactly must malaria visit me? Is Every Nigerian doom to be sick of malaria every now and then? Very soon my temperature would be so high, My mouth would taste bitter and I'd be restless. But just before that happens, Let me write about it here. I won't talk about how it affected me in yesterday's Hivechess online tournament because that would be another long post filled with so many chess notations and explanations. @stayoutoftherz, I wanted to stay out. But the lighteye system kept screaming You must play!
Anyway, This is almost like an inevitable sickness for me every now and then. I hate it when it comes at times when am trying to be productive. Yes, everyone needs to rest sometimes. However , A sickness caused by an an insect shouldn't be the driving factor!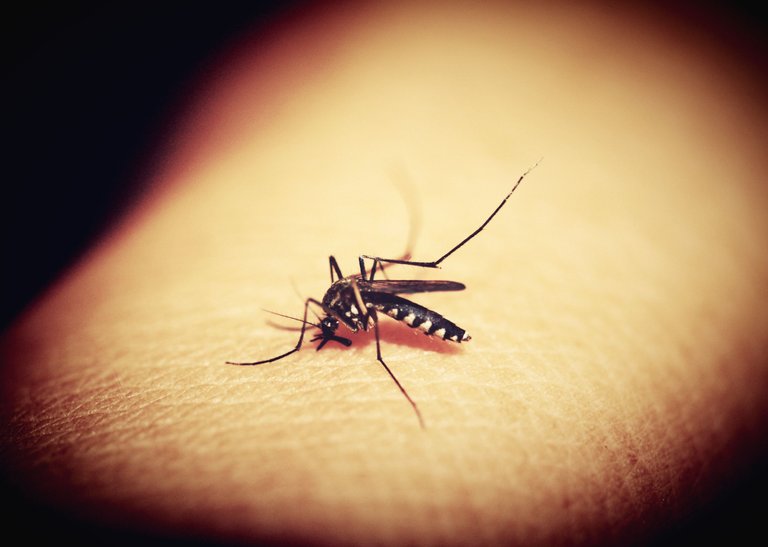 Image By 41330 From Pixabay
---
Malaria
---
I really dont care at the moment what the science name is. All i know is, anyone who is exposed to mosquitoes would most likely have malaria. Funniest thing is that it's difficult to avoid mosquitoes in Nigeria. It's crazy, You can buy insecticides or repellants but that actually just delays it.
---
How Exactly Do I Know I Have Malaria?
---
While I'm 95% sure, I'm still going to run a test to confirm. In the last 10 years, I've only been sick of malaria. It's crazy because the rate is high. Sometimes it happens once in every month. At least once in two months. It's crazy but it's annoying for an individual to know that he/she will fall sick every soon. Once i start feeling uncomfortable and i have headache and I feel weak at the same time. I just know it's malaria time.
---
Sam, You'd be Fine soon. So What's The Matter?
---
Yeah true. I'd be fine, it usually just take 2-3 days of fever and pain. Mine takes less sometimes but comes with more pain. Anyway, it's just annoying for me and for every Nigeria who breaks down in health because of an insect bite. It's okay if it happens once in a while, However the frequency for me is a big problem.
---
In conclusion...
---
It always difficult for me when am sick. I usually have a hard time dropping my phone. I'm addicted to Hive.blog, peakd,LeoFinance.io, Discord, twitter and Element.
Yes,sad realty. I also find it difficult to get food. Although i probably won't eat it as Loss of appetite is another effect of the sickness.
First time writing in this community. I hope i don't complain about something else again. But even if i need to, it's relaxing to know there's a community on chain that supports it.
I'd be not so active for a while (A day or two). I hope I'd have the strength to make a post later today or tomorrow. Oh, here comes a positive aspect to scheduling posts. Problem for me is that, I love to write about trending topics.
I'd go for test and get my usual drugs after writing this post. But honestly, it sucks to be sick.

South park cartoon gifs are free to use via tenor
Thanks for your Attention!