I grew up in a sleepy coastal town that no longer exists, not because the coast has disappeared, but because the population has risen so dramatically that the quiet, gentle and spacious freedoms that were part of living in a sparsely occupied landscape are almost gone. Occasionally, perhaps on Grandfinal day when everyone is hung over, or on icy mornings when the surf forecast gets it wrong, you get moments of that old beauty. But for the most part, developers and the exodus of people from the cities to work from home after the pandemic has all but ruined that sleepytown dreaminess.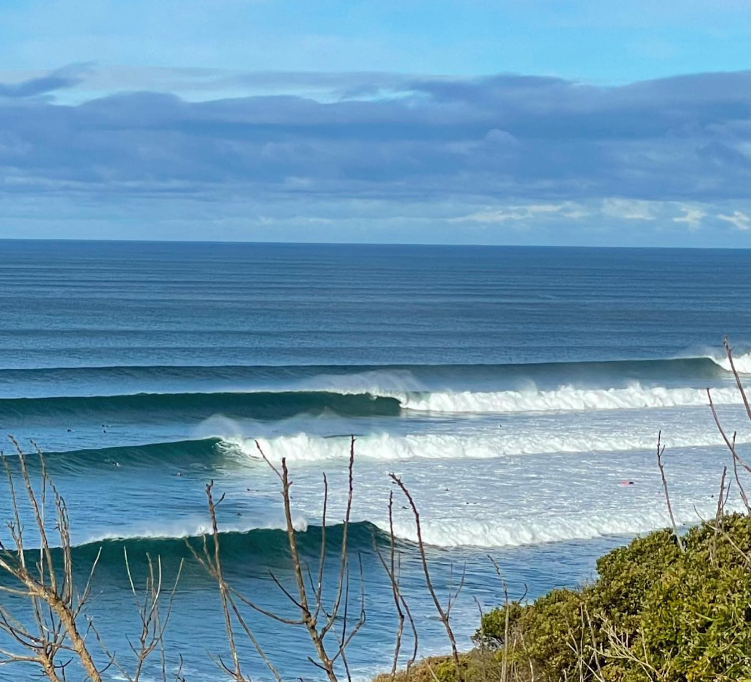 Image Source
With the rise in population has come social problems - theft, bored youths, traffic. City folk demand amenities that they enjoyed in the city. Old school locals hold onto their precious memories like jewels and bandy them about bitterly, lamenting how it used to be, back in the day, with uncrowded line ups and the ability to find a park at the shops, or the surf cameras they blame for the extra crowded line ups. It's become such a controversy I dare not say that I want a surf cam or two there for fear of marking myself as a Judas of sorts.
When I left Torquay I would never really return, as by the time I did, house prices had tripled and I did not want to be beholden to a mortgage for a small plot of land and a fibro beach shack. Instead we bought a half hour inland, a five acre lot with a house that's rare as rocking horse shit these days with subdivisions barely 300 metres squared. I traded the sound of surf for the sound of cockatoos, parrots, and kookaburras. Twelve years on that beach shack would fetch upwards of 1.5 million, and likely more. We're priced out of the coast even if we wanted to move there. Instead I'm content driving that half hour to any number of beautiful surf beaches - I surf, then come home to the peace and quiet.
One of the very few subscriptions I pay for is for Swellnet, a surf related site with reports, forecasts, news articles, and controversial surf cams. I can read a synoptic chart or a forecast well enough, but there's no substitute for actual checking the beach. Surfers have done this forever. Check the reports, then check the beach. Stand there and talk about it, talk about how another break might be holding better, and drive along the Great Ocean Road to find a spot that's worth paddling out. There's no substitute. And for the anti-cam surfers, this is the way it should be. They're unsympathetic about people who live at a distance to the beach, even if they're in the same shire, and even if, like me, they grew up there and have as much claim to it as they.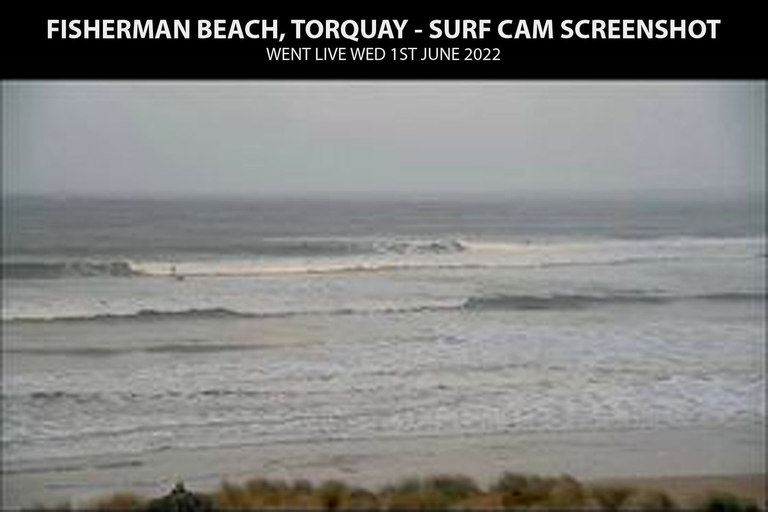 The cams give me a good indication of what the swell is like in addition to the charts, and often, saves me a drive. If it's breaking a certain way at Torquay, for instance, I might think about checking the surf in person, driving down to one of my favourite breaks. And with the petrol the price it is, it helps my decision making process. Somedays I just like to dream, especially if I'm at work, and keep the cam on in the background. I feel a little torn about all of them going and am not sure if that's the solution.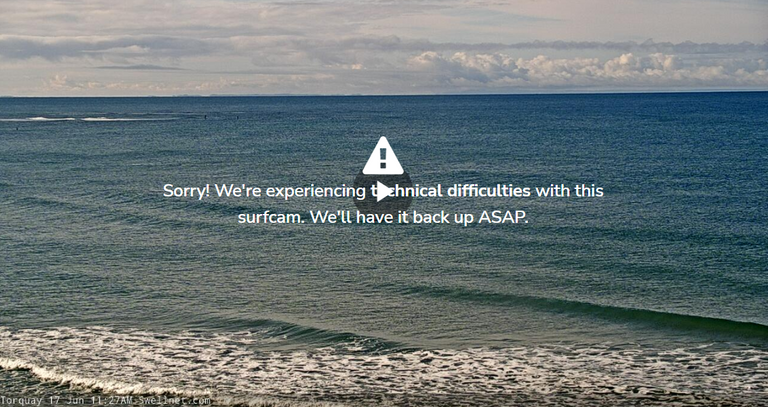 The recent addition of a surf cam at Winki Pop, the famous break next to Bells that is the domain of more experienced surfers who have surfed for years begun the uproar in earnest. Who has the right, they argued, to profit from the coast? Whose decision was it to have it on the land? And who gave them permission to record the people who were surfing in front of the cam that day? They also see them as responsible for bringing more people to the break, or worse, 'kooks', inexperienced people who don't understand their limits, ruining the line up for the rest of them. I do understand their point, and was dismayed when they popped up at Fishos and Wye River as well. Would they end up on every single break on the coast? How much should Swellnet be profitting from this, and how comfortable did I feel about pay for use cameras via subscriptions that not everyone can afford?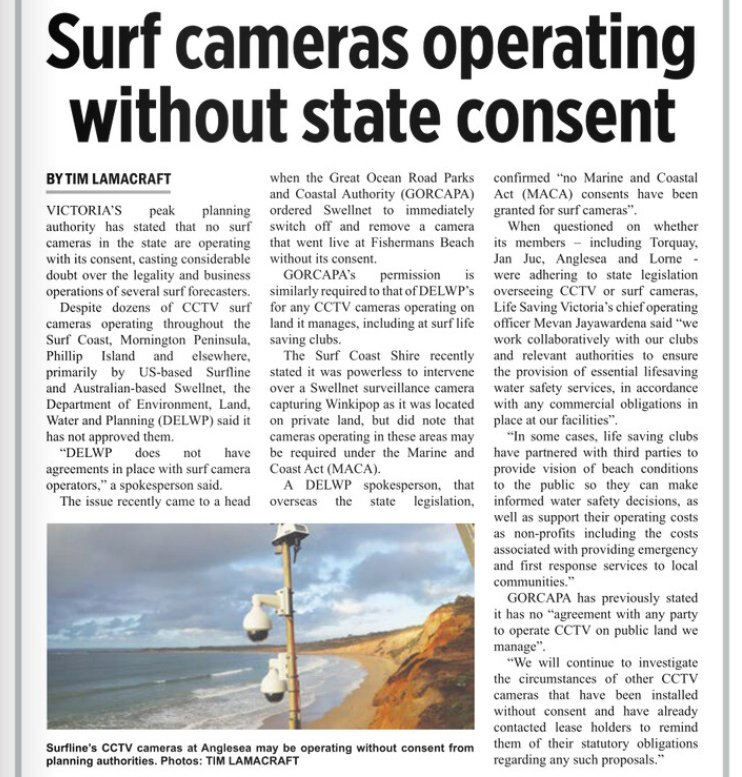 I have no desire for there to be a camera at each and every break along the coast, as that just takes a little mystery from the sport. It is another way the nature world is being carved up and sold out. But I don't agree that the cams are the reason for breaks being crowded. My favourite break got crowded during COVID and there's no cam there. There's just too many people on the coast as a whole - if even a small percentage are surfers, you have yourself a crowd problem. The photo below, taking by a pilot friend of mine, is only a snapshot. If you really want to see the urban sprawl, check out his video via @bluegums on instagram here.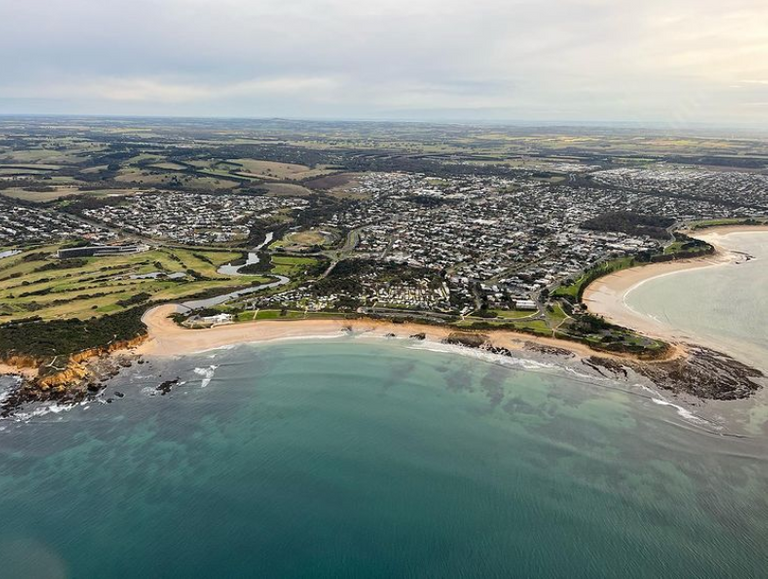 Aerial shot from Bluegums on Instagram
It stands to reason that even if the cams aren't solely to blame, if you televise a cranking surf break, stands to reason the hordes will come.
Gone are the days where the locals would spray paint the cam or knock it down - tearing down the signs the council put up to their beaches didn't work, and they risk prosecution. It's an ineffective strategy that has made no difference. Money talks. It seems that currently the resistance making grounds over who owns the land the camera is on, but I don't hold out hope for this to be lasting.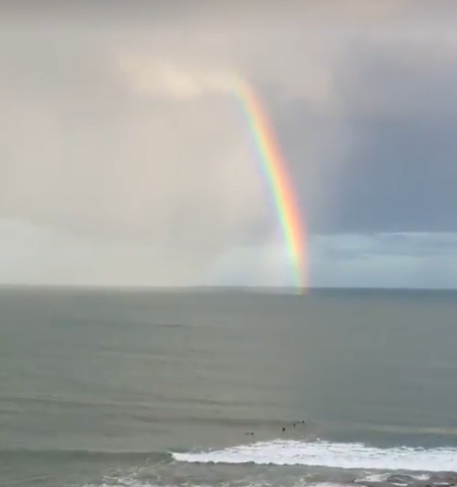 photo courtesy of Surfcoastswellreport
I realise I can't have my cake and eat it too. Either the cams go entirely, or they stay. If they go, it's time for me to pester my coastal mates for video snapshots of the surf. Or check out the morning report done with quick video by Surfcoastsurfreport on Instagram
here
as I did on this day. My gut feeling is to get rid of them all. Technology is not always a good thing. But I sure hope some compromise can be reached - one or two cams have been operating for years with little public outcry at this fever pitch, anyway.
With Love,

Are you on HIVE yet? Earn for writing! Referral link for FREE account here