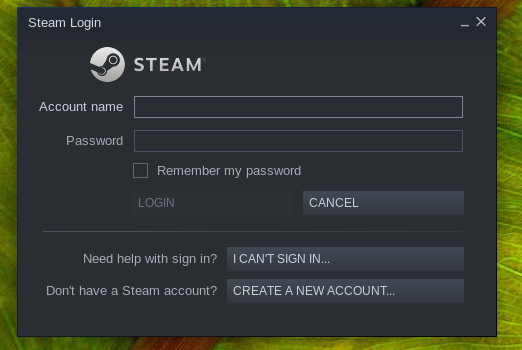 On July the 18th I read the news and found out that the country is threatening to ban websites such as google, whatsapp, instagram, facebook, etc because they have not registered their company in the country. But as of today, tech giants have registered themselves including whatsapp, instagram, and facebook (accessible) yet many remain unknown. Steam as of today remains blocked in the country.
The government is currently campaigning to make foreign companies register in the country database. Under this rule, it would make the government "monitor" and "regulate" content. That also will give them the power to take down content deemed unlawful or that "disturbs public order" within four hours if urgent and 24 hours.
In Indonesia itself, people can not access reddit, vimeo, pornhub without vpn. With the upcoming regulations, it would mean many things will be blocked if they fail to comply or not register their companies under the Indonesian ministry of communication and informatics website.
The opinion in the country is divided. Some people are supportive of the decision because it would allow the citizens to create new applications just like one of the ministries in the country said. Although some disagree as I have been seeing #blokirkominfo for about a week now and many online creators, developers, people who care about privacy, and freedom of speech voiced out their concerns.
This isn't about just some games that will be unblocked once they register, the implication is far into their power to censor content. Although the government has stated that they can't access the user data but according to their regulation, they can monitor those who are suspected of "crimes" and also if providers fail to comply, they will face some consequences.
Now, as of the latest information I read, there is a project from a non profit organization that proposes a plan for national DNS. Although this is just a "plan" this plan seems terrifying because they want to centralize the control that they have over the traffic and what's going on on the internet. If this is the plan that they choose to pursue, it is a sad state for freedom of speech in the country.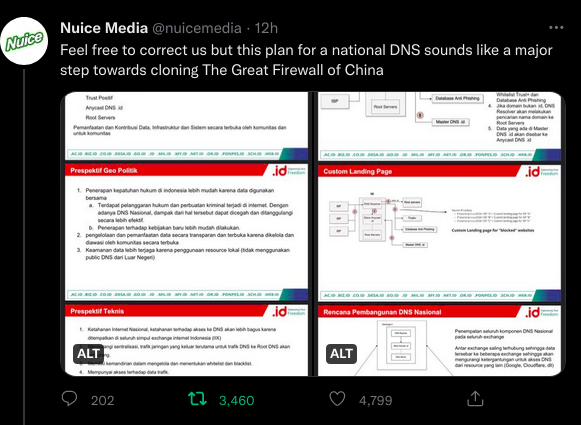 source
For now, Indonesian citizens can circumvent the block through using VPN and also private DNS. This is what I got from trying to update my Steam without VPN.


Is this another opportunity for blockchain games and services to thrive in the country?
It's hard to say but recently the government introduced a crypto tax that would make any NFT classified as an asset and 0.1% value-added tax on crypto asset purchases, while earnings and capital gains from such transactions will be subject to a 0.1%. Yet, Indonesia itself still prohibits cryptocurrencies as a means of payment. There are more regulations that eventually make everything more centralized in the country.
At the same time, the country is trying to issue a tax free digital nomad visa for foreigners who wish to stay in Bali. That visa is given for 5 years and also stated that they are not required to pay tax as long as their income derives from businesses based outside of Indonesia.I do not think this is fair at all and from my own experience living in bali, the locals are pushed back more and more. It's also getting quite expensive for even Indonesians to have access in some of the places in Bali. Gentrification is eventually inevitable on that island. Now, with all these that's going on in the country, I wonder if the regulations would still attract digital nomads from other countries.

Mac's Pinmapple Travel List

Don't hesitate to upvote for more content like this ! You can also support me below!

---
𝘔𝘢𝘤 𝘪𝘴 𝘢 𝘴𝘦𝘭𝘧-𝘦𝘮𝘱𝘭𝘰𝘺𝘦𝘥 𝘯𝘪𝘯𝘫𝘢. 𝘈 𝘵𝘺𝘱𝘪𝘤𝘢𝘭 𝘪𝘯𝘵𝘳𝘰𝘷𝘦𝘳𝘵 𝘪𝘯 𝘭𝘰𝘷𝘦 𝘸𝘪𝘵𝘩 𝘭𝘪𝘵𝘦𝘳𝘢𝘵𝘶𝘳𝘦, 𝘣𝘰𝘰𝘬𝘴, 𝘵𝘦𝘤𝘩𝘯𝘰𝘭𝘰𝘨𝘺 𝘢𝘯𝘥 𝘱𝘩𝘪𝘭𝘰𝘴𝘰𝘱𝘩𝘺. 𝘛𝘩𝘪𝘴 𝘪𝘴 𝘩𝘦𝘳 𝘱𝘦𝘳𝘴𝘰𝘯𝘢𝘭 𝘣𝘭𝘰𝘨 𝘵𝘩𝘢𝘵 𝘤𝘰𝘷𝘦𝘳𝘴 𝘩𝘦𝘳 𝘫𝘰𝘶𝘳𝘯𝘦𝘺 𝘥𝘦𝘭𝘷𝘪𝘯𝘨 𝘪𝘯𝘵𝘰 𝘱𝘩𝘰𝘵𝘰𝘨𝘳𝘢𝘱𝘩𝘺, 𝘵𝘳𝘢𝘷𝘦𝘭, 𝘯𝘰𝘰𝘵𝘳𝘰𝘱𝘪𝘤𝘴, 𝘱𝘳𝘰𝘥𝘶𝘤𝘵𝘪𝘷𝘪𝘵𝘺, 𝘮𝘪𝘯𝘪𝘮𝘢𝘭𝘪𝘴𝘵 𝘭𝘪𝘧𝘦𝘴𝘵𝘺𝘭𝘦, 𝘤𝘺𝘣𝘦𝘳𝘴𝘦𝘤𝘶𝘳𝘪𝘵𝘺, 𝘢𝘯𝘥 𝘭𝘢𝘯𝘨𝘶𝘢𝘨𝘦𝘴. 𝘐𝘯 𝘩𝘦𝘳 𝘧𝘳𝘦𝘦 𝘵𝘪𝘮𝘦, 𝘴𝘩𝘦 𝘦𝘯𝘫𝘰𝘺𝘴 𝘭𝘦𝘢𝘳𝘯𝘪𝘯𝘨 𝘷𝘢𝘳𝘪𝘰𝘶𝘴 𝘵𝘩𝘪𝘯𝘨𝘴. 𝘐𝘧 𝘺𝘰𝘶 𝘭𝘪𝘬𝘦 𝘩𝘦𝘳 𝘤𝘰𝘯𝘵𝘦𝘯𝘵, 𝘥𝘰𝘯'𝘵 𝘩𝘦𝘴𝘪𝘵𝘢𝘵𝘦 𝘵𝘰 𝘶𝘱𝘷𝘰𝘵𝘦, 𝘭𝘦𝘢𝘷𝘦 𝘢 𝘤𝘰𝘮𝘮𝘦𝘯𝘵 𝘰𝘳 𝘢 𝘧𝘦𝘦𝘥𝘣𝘢𝘤𝘬. 𝘈 𝘳𝘦-𝘣𝘭𝘰𝘨 𝘪𝘴 𝘢𝘭𝘴𝘰 𝘢𝘱𝘱𝘳𝘦𝘤𝘪𝘢𝘵𝘦𝘥.