Maybe yes or maybe no.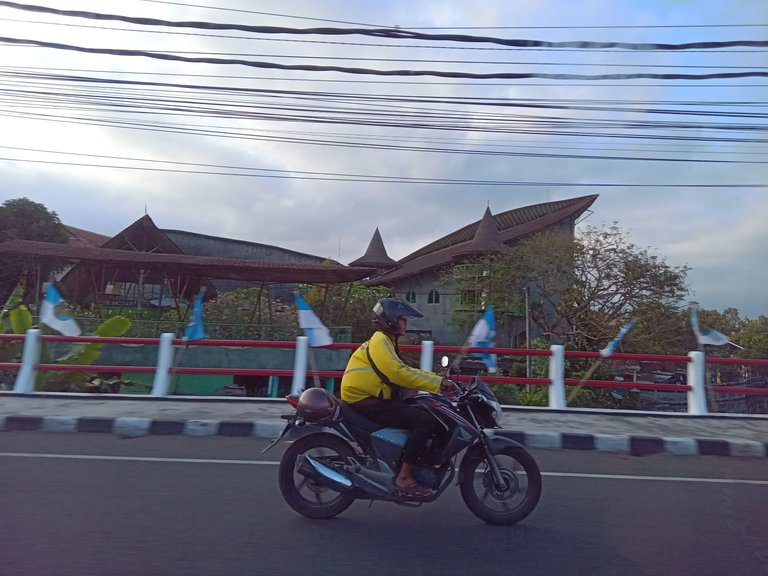 My phone recently died due to water damage.
And I've been spending a few days without access to it. Now, I have come to realize that I think it's almost impossible to live without it. Although you can say you could, if you totally stay away from society. But as a person living an urban life, it's almost impossible to get through the day and even do anything without a mobile phone. One thing that stressed me out was my upcoming passport renewal that had its own application just to apply. Another thing was my inability to go far away because of the lack of public transportation where I live. Grab and online services are much preferred and more accessible than government based public transportation.
Not to mention, these days for car owners/drivers, they are required to use an app just to buy gasoline. Imagine not having a phone. Also after covid, many eating places around me are using QR codes to scan the menu and although it sounds cool, sometimes I just like to do it the old-fashioned way. Obviously, I get stares and all but I didn't mind. When paying these days, people also prefer QR to a direct debit card. Oftentimes, they charge more if we opt to pay with direct debit than QR. Another problem will come if we want to use train/flight services. Those places require us to use our phones to apply for covid test just before entering the train. My family and I had our fair share of problems when dealing with those. We're not the type of people that get too attached to gadgets but it's inevitable that we can't survive without it especially when we're still participating in it.
All this also reminded me back in my early uni days when I didn't have a sophisticated phone. I certainly have laptops but people around me rely on their smartphones more than their laptops. So, e-mails and such aren't a thing but instant messaging. Since I didn't have smartphones and no instant messaging, I was always late for news and information from my university. It was such a hellish experience especially when I was still new in town. That time, I was really hoping that email was a thing but only midway through my junior year, people started emailing each other rather than instant messaging.
Also, I am rather an outlier because I am not too dependent on my phone as much as others around me. Some of them make a living dependent on their phone and it is such an integral part of their life. For me, a mobile phone is just for calling, texting, and also a way for me to participate in society. I find it interesting that around me, people have smartphones more than they have laptops and they use smartphones more than laptops. It just simply baffles me that there are people who do thesis from smartphone rather than computer. To me, the phone has more security issues and there's a lack of controls for things that we click. Even installing postmarketOS, somehow, I am not too convinced about overall security and even to me, there's a greater chance of accidental human error than, say, when we use computers.
There are only a few people that I encountered who didn't bother about all this. I am certain they have their reasons just like I do. But now, post-pandemic, I am pretty sure those old lecturers who didn't rely on phones somehow have to.

Mac's Pinmapple Travel List

Don't hesitate to upvote for more content like this ! You can also support me below!

---
𝘔𝘢𝘤 𝘪𝘴 𝘢 𝘴𝘦𝘭𝘧-𝘦𝘮𝘱𝘭𝘰𝘺𝘦𝘥 𝘯𝘪𝘯𝘫𝘢. 𝘈 𝘵𝘺𝘱𝘪𝘤𝘢𝘭 𝘪𝘯𝘵𝘳𝘰𝘷𝘦𝘳𝘵 𝘪𝘯 𝘭𝘰𝘷𝘦 𝘸𝘪𝘵𝘩 𝘭𝘪𝘵𝘦𝘳𝘢𝘵𝘶𝘳𝘦, 𝘣𝘰𝘰𝘬𝘴, 𝘵𝘦𝘤𝘩𝘯𝘰𝘭𝘰𝘨𝘺 𝘢𝘯𝘥 𝘱𝘩𝘪𝘭𝘰𝘴𝘰𝘱𝘩𝘺. 𝘛𝘩𝘪𝘴 𝘪𝘴 𝘩𝘦𝘳 𝘱𝘦𝘳𝘴𝘰𝘯𝘢𝘭 𝘣𝘭𝘰𝘨 𝘵𝘩𝘢𝘵 𝘤𝘰𝘷𝘦𝘳𝘴 𝘩𝘦𝘳 𝘫𝘰𝘶𝘳𝘯𝘦𝘺 𝘥𝘦𝘭𝘷𝘪𝘯𝘨 𝘪𝘯𝘵𝘰 𝘱𝘩𝘰𝘵𝘰𝘨𝘳𝘢𝘱𝘩𝘺, 𝘵𝘳𝘢𝘷𝘦𝘭, 𝘯𝘰𝘰𝘵𝘳𝘰𝘱𝘪𝘤𝘴, 𝘱𝘳𝘰𝘥𝘶𝘤𝘵𝘪𝘷𝘪𝘵𝘺, 𝘮𝘪𝘯𝘪𝘮𝘢𝘭𝘪𝘴𝘵 𝘭𝘪𝘧𝘦𝘴𝘵𝘺𝘭𝘦, 𝘤𝘺𝘣𝘦𝘳𝘴𝘦𝘤𝘶𝘳𝘪𝘵𝘺, 𝘢𝘯𝘥 𝘭𝘢𝘯𝘨𝘶𝘢𝘨𝘦𝘴. 𝘐𝘯 𝘩𝘦𝘳 𝘧𝘳𝘦𝘦 𝘵𝘪𝘮𝘦, 𝘴𝘩𝘦 𝘦𝘯𝘫𝘰𝘺𝘴 𝘭𝘦𝘢𝘳𝘯𝘪𝘯𝘨 𝘷𝘢𝘳𝘪𝘰𝘶𝘴 𝘵𝘩𝘪𝘯𝘨𝘴. 𝘐𝘧 𝘺𝘰𝘶 𝘭𝘪𝘬𝘦 𝘩𝘦𝘳 𝘤𝘰𝘯𝘵𝘦𝘯𝘵, 𝘥𝘰𝘯'𝘵 𝘩𝘦𝘴𝘪𝘵𝘢𝘵𝘦 𝘵𝘰 𝘶𝘱𝘷𝘰𝘵𝘦, 𝘭𝘦𝘢𝘷𝘦 𝘢 𝘤𝘰𝘮𝘮𝘦𝘯𝘵 𝘰𝘳 𝘢 𝘧𝘦𝘦𝘥𝘣𝘢𝘤𝘬. 𝘈 𝘳𝘦-𝘣𝘭𝘰𝘨 𝘪𝘴 𝘢𝘭𝘴𝘰 𝘢𝘱𝘱𝘳𝘦𝘤𝘪𝘢𝘵𝘦𝘥.