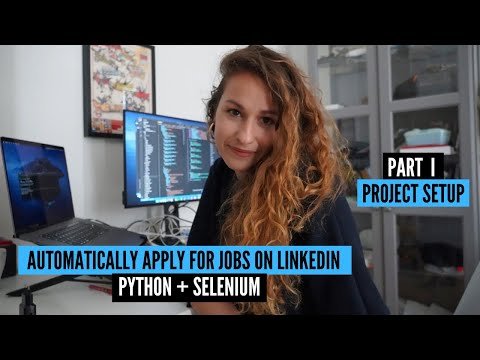 ---
I have to confess, I wasn't very happy with my first position. Reality didn't meet my expectations. The company was not allocating any money to research on AI. I started looking for a new job. ANYWHERE. In the US, any country within European Union... I was a bit desperate at that time.
We all know how exhausting is to apply to new positions. I created a "bot" to do this for me. Also, I love automation... so it was partially a way for me to learn about Selenium - an auto-test web framework, which you can use in Python as well.
At the time I created it, LinkedIn was still very "permisive" with bots - or at least their technology was not that advanced - so use this tool as a learning experience and try not to get yourself banned from their website!
---
▶️ DTube