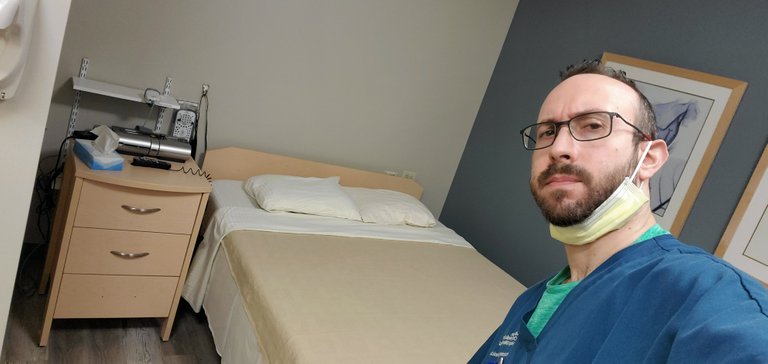 I hope you are all enjoying the day whether at work or at play. What else to say. Seems like a cool idea for a post and a cool new community so i hope my post is welcome.
---
13 Years Ago
I started the journey of going to school, only because i wasnt doing anything else with myself. No big dreams of university, i was always a little scared. My mom at that time was trying to easier to get into programs at a local community College and i decided i would give it a try.
It was a program to be in the field of sleep testing, otherwise known as Polysomnography. Which technically just means, multiple recordings, of sleep information. I only needed a couple prerequisites, nothing too complicated. An Anatomy and Physiology, a Medical Terminolgy class, no math, no English/Speech....thank god. I was always afraid of Speech class.
I wasnt a great student still as ive always been bad at doing homework. Heres one of the books we had from class though.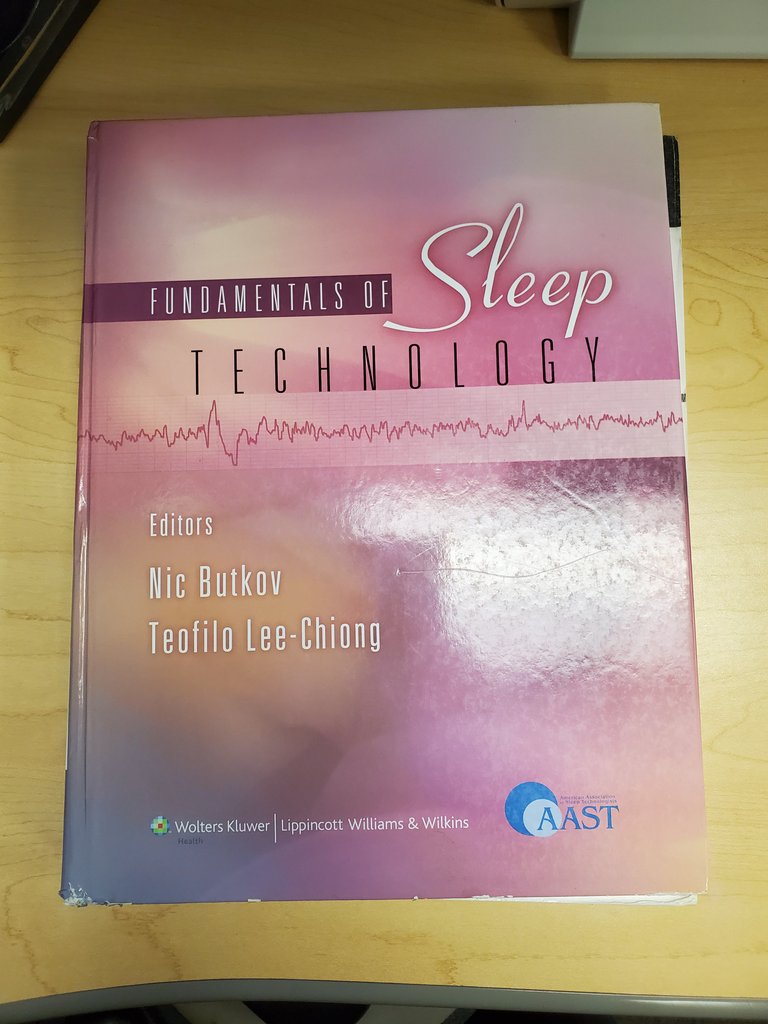 The Fundamentals of Sleep Technology. A lengthy, technical book covering disorders, respiratory, EEG (brain wave) and scoring of the study. Theres many rules to identifying what we see such as disordered breathing and which type of apnea it is, whether obstructive or central. It gets complicated.
---
The official program at the time was 1 year long, and was exactly 14 years ago to this date. I had classes about sleep stuff, EKG (heart), and had to do a clinical rotation which means i worked for free for about 13 separate nights. Each night was like practice with a person that was called a preceptor. Like an employee who is ok with taking the student to help teach and practice.
I was nervous as heck, thought about dropping out. Didnt know if i would make it through. I actually have a photo picture that i keep with me. Dont mind if i take a picture of a picture....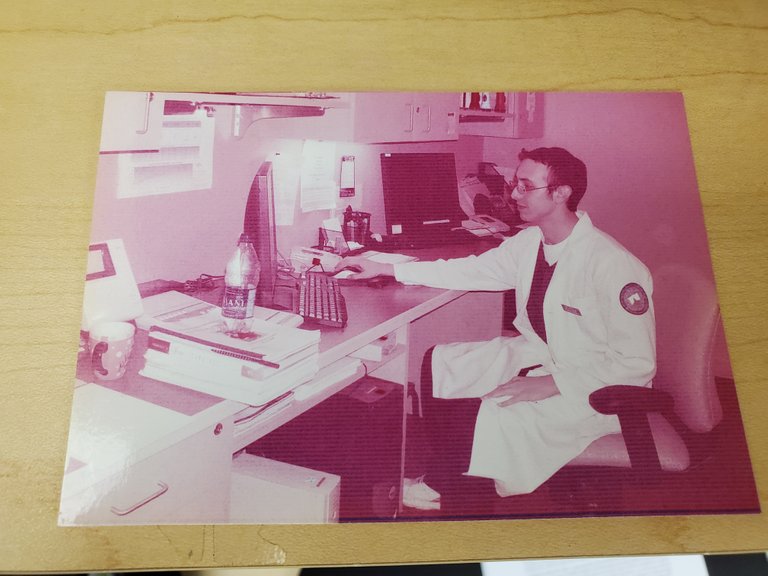 This is me near the end of clinical, when i told the lady to take a picture of me at the desk. Ahhh, the good old days.
---
Fast Forward to Now.
So, my workplace has been a subject of my posts quite a few times because im mostly working like a madman past few years. Was doing 2 jobs, now just 1 job, but extra hours most of the time to catch up on debts.
We setup a patient, most of the time 2 patients for me a night. Setup with wires and sensors to see how they sleep, more importantly how they breathe and how many times the person wakes up. The status of their oxygen baseline. Reading brain waves (EEG) to see when they sleep or if awakekening. Heres a few pics of the sensors...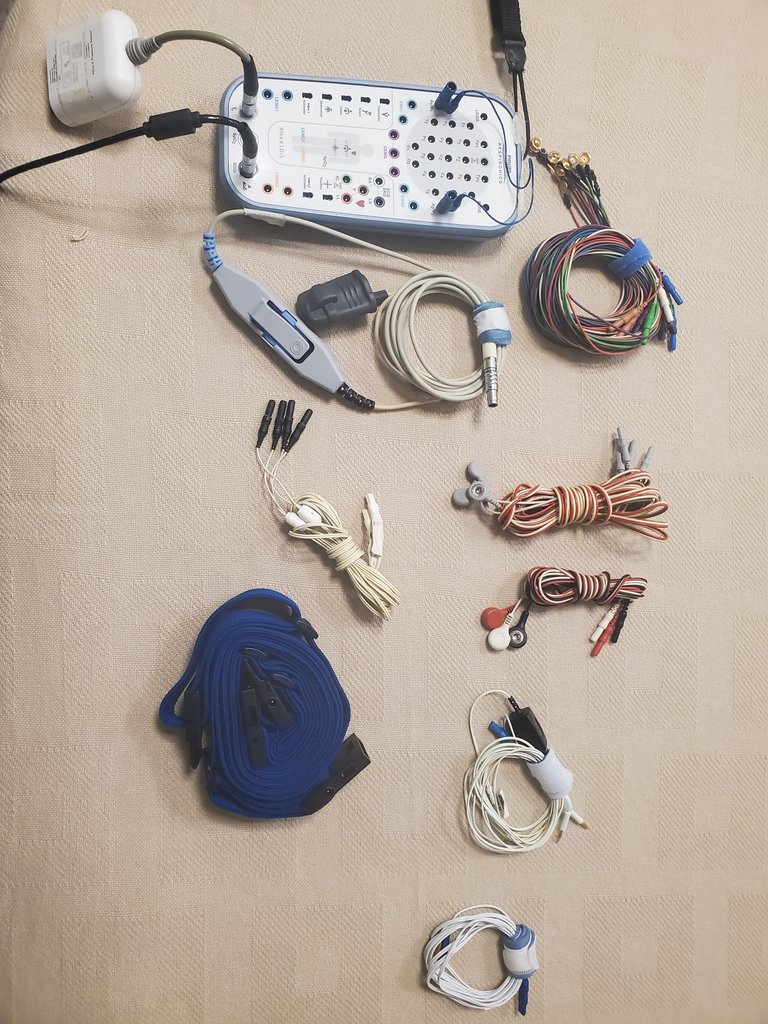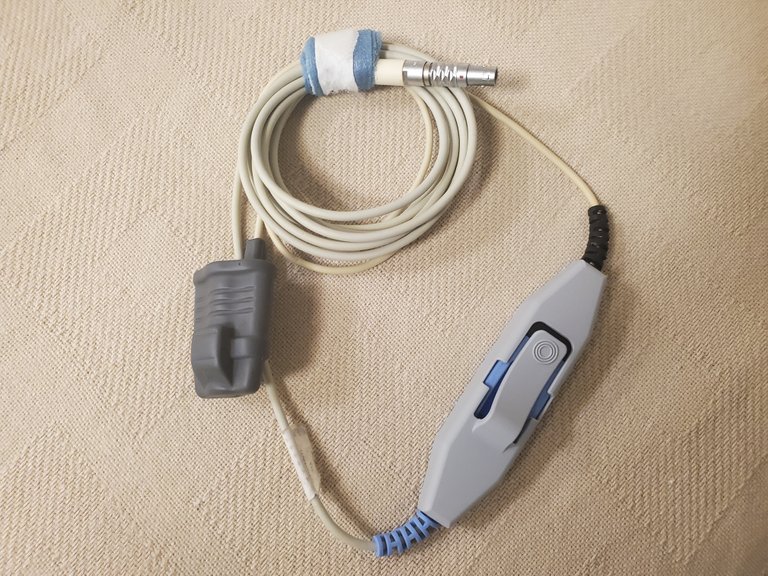 Id love to show a picture of a patient with the wires on but of course that would be a HIPAA violation, so we cant do that lol.
Otherwise its been a good field. Good pay, but surely these hours are not ideal. Pros and cons, but ive generally enjoyed running the test and talking with patients about sleep.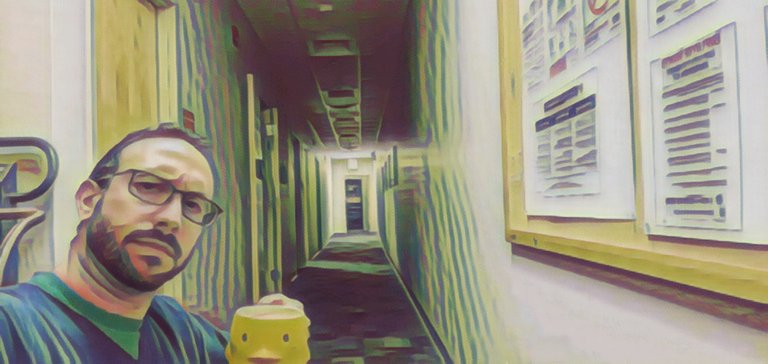 I love doing my weird hallway pic at the lab here with an effect. Its a weird night here anyways because theres a couple patients that did not show for their appointment, so i will have to go home a little early, oh well. Cheers to the next post, hope you find the Title of a Sleep Tech kind of interesting.
---