---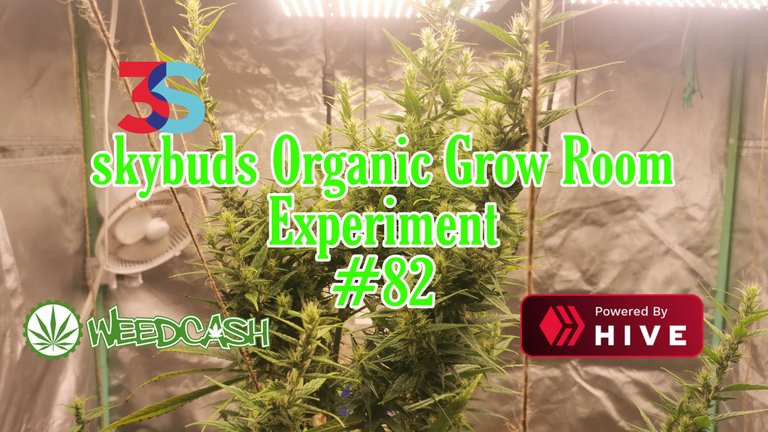 Strain Name: Freakshow / DR GRIN
Strain Type: Regular
Strain Breeder: 7eastgenetics
Growing medium: Supersoil
Growing Ferts: EWC & Compost Tea & Top Dress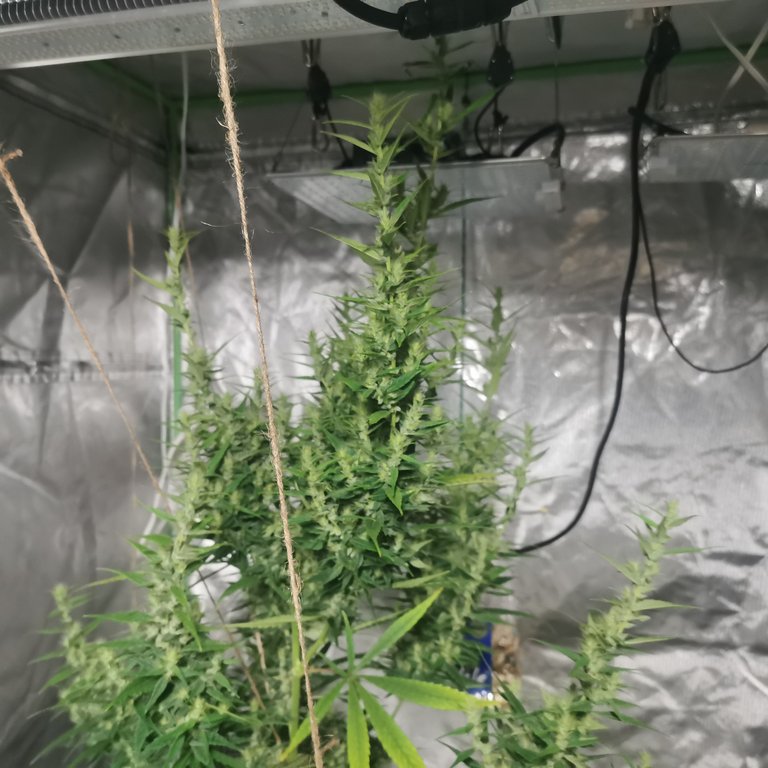 yesterday I was quite lazy with my post, Today I have another small video but this time I have noticed still a very small amount of PM on the DR GRIN. This is bad news as this plant is so slow-growing and still stretching I am unsure why or if it will ever stop at this point.
I am going to keep wiping the leaves off daily and I can't add more fans but I think I have to trash the big fan as that may be the problem, With the fan front it has small wholes and the perfect spot for pores to stay as it is hard to get spot to clean.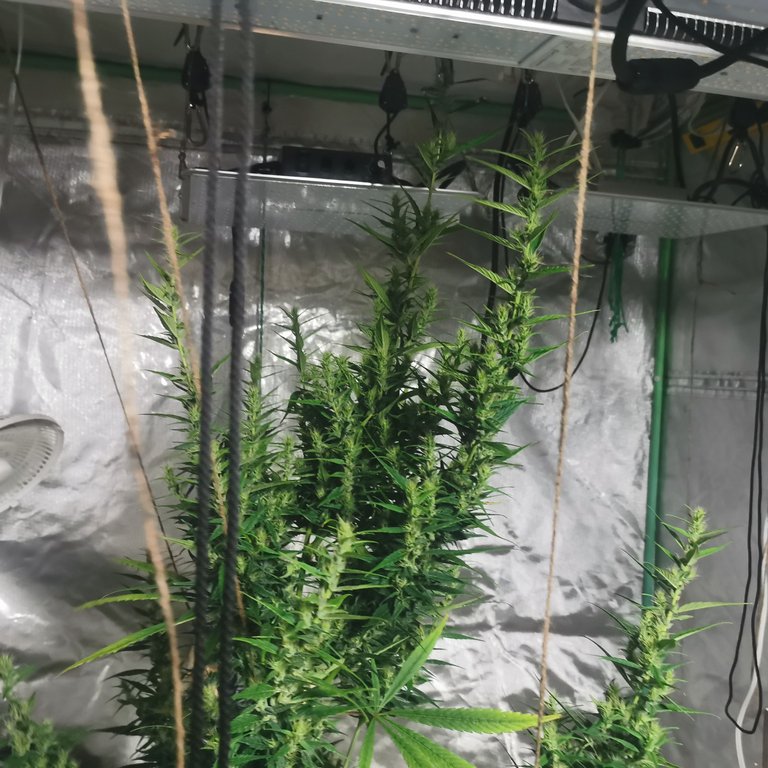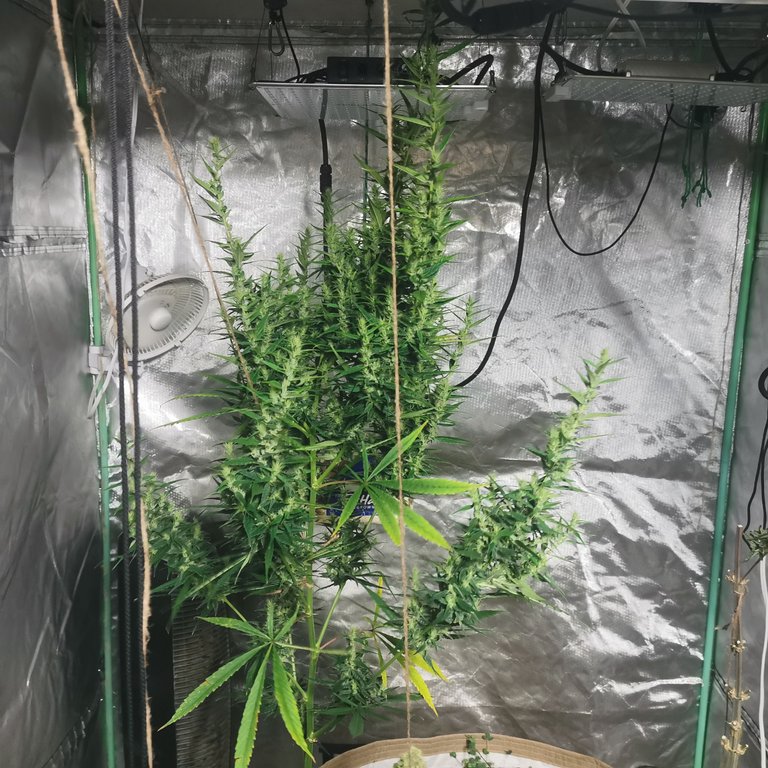 The funny thing about this DR GRIN is the trichomes are turning milky and slightly orange, SO I don't know if I will wake up one day to a plant with full buds but it seems like it has stopped filling out and is finishing up.
The freakshow is slowly coming along, I am going to say by the weekend it will be ready to get chopped and hung, this is a small plant only maybe a Q dry.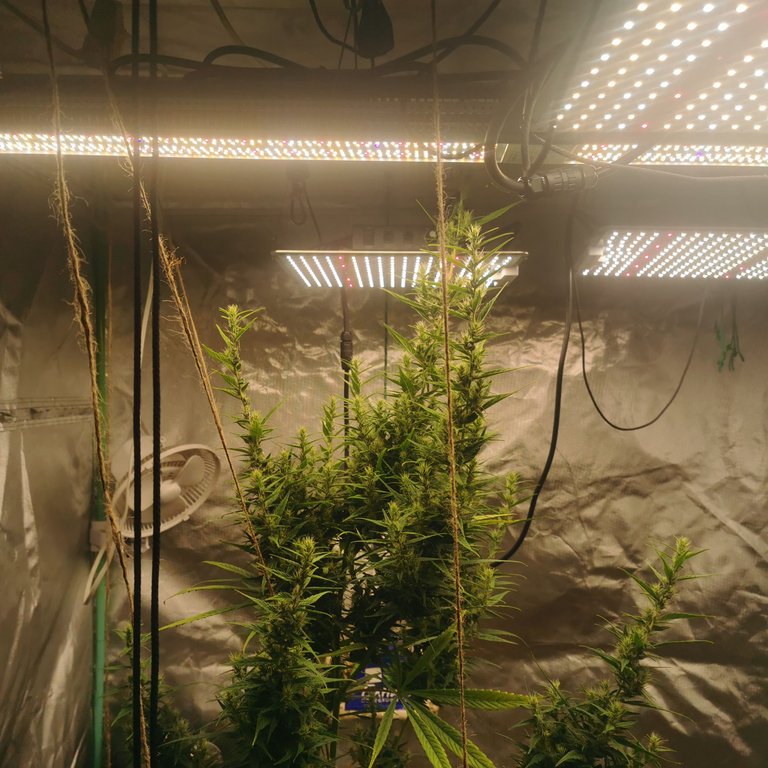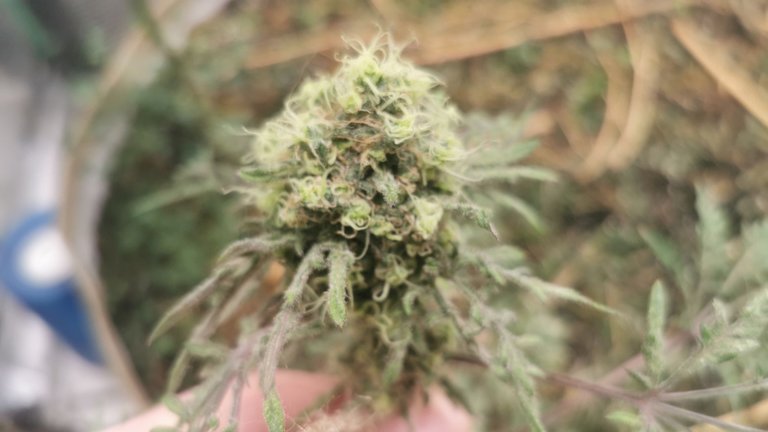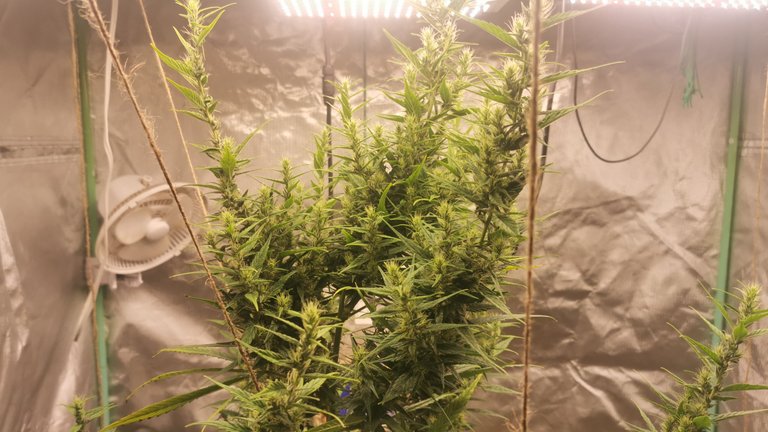 The lettuce is ready to eat but I am going to let it keep growing so I can take full heads off and plant some more but spaced out this time.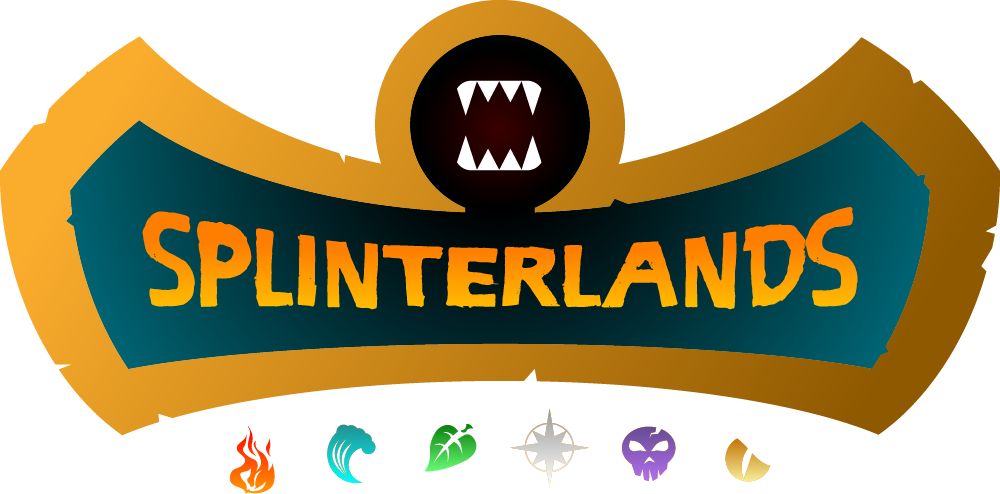 ---
▶️ 3Speak