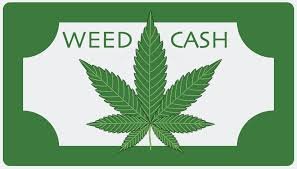 When it comes to buying weedcash or many other hive-engine tokens it seems that we don't have many guides around. With the influx of new people joining weedcash @richardcrill sent a message on discord asking if someone would make a video and I thought I could do that no problem and load to various places.

I thought tho that maybe it would be best to get a guide and a video up cause I know some people don't wanna follow a video.

Hive
Well to start this off if you are reading this on some other place you likely wanna know what weedcash aka hive really is. I am not going to go into super detail, I am going to leave some helpful links down below.
Hive has a thriving ecosystem of apps, communities & individuals, leveraging the Hive blockchain & decentralized structure.
Source
WeedCash Network is an online community for cannabis enthusiasts and businesses to post content without fear of censorship.
Users are incentivized with cryptocurrencies like WEED and HIVE.
Source


Hive Sign-up
When it comes to signing up with hive you will find so many different ways from email sign-up to paid sign-up. The other way to sign up if you know someone who has enough hive power is by asking them to sign you up using Resource credits.

Buying Hive
When it comes to buying hive and weedcash we are going to assume you likely already own some bitcoin or Ethurem and you have the know-how on buying that with fiat. Now when it comes to buying hive you have quite a few a selection for exchanges.
I am going to list a few exchanges that I like to use but this guide is going to be using Binance and tribaldex but the basics of buying hive than weedcash will be standard for the most part across all exchanges.
Step 1 - The first thing you are going to do of course is to sign up for the exchange you are looking to buy the hive on.
This is going to again be mostly a standard thing for most the exchanges by signing up with an email and password.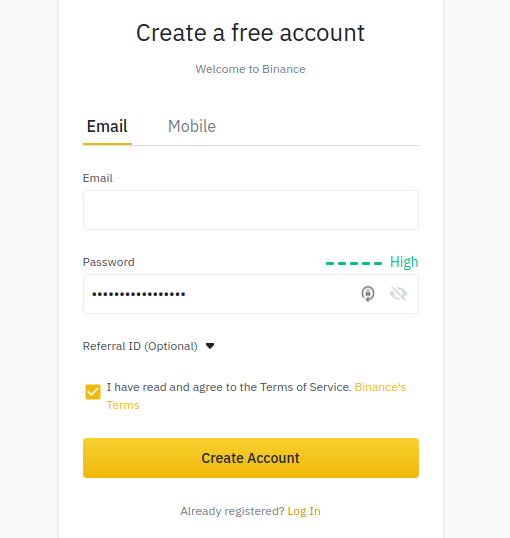 I like to pick Binance because they do not make you do any KYC to make withdraws up to 2 BTC daily. For the Americans that are reading this, I would suggest Bittrex if you are not able to get on to Binance.
Step 2 - Now that you have gone ahead and signed up for the exchange of your choice you are now going to want to deposit some BTC or ETH.

Honestly the BTC is going to be cheaper to send so I will be using BTC as a reference from now forward.
Step 3 - Once the deposit has been confirmed on the exchange, This usually is 2-5 confirms and you will have the BTC in your exchange wallet. Then you will be able to make a trade for HIVE-BTC. This is the part you are going to want to decide if you are going to buy from the sell-side or just find the sweet spot on price and place an order.
I find it a good idea to split your buy and Avg in on the price.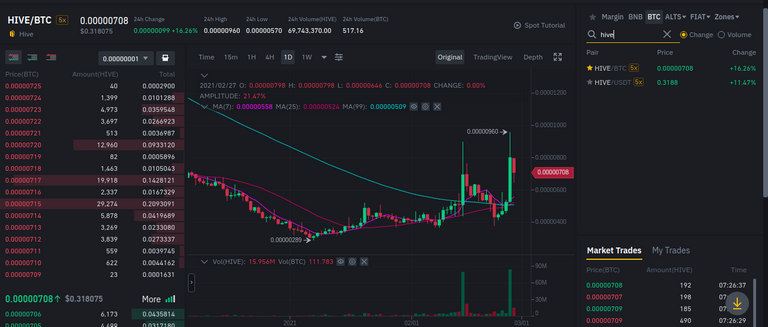 This is the full exchange page, You can find buying and selling price(As you see the market is active today)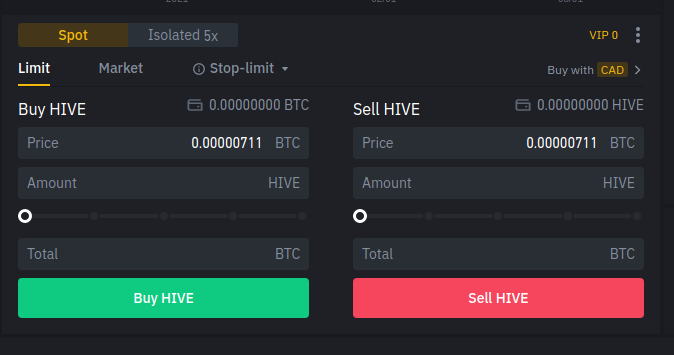 Here is the spot you place your buy order by adding to the buy-side or buying off the sell-side.
Step 4 - Once you have made your buy of hive tokens you can then see that you will have them in your exchange wallet. This next step now will require you to have a hive account with one of the links or ways listed above.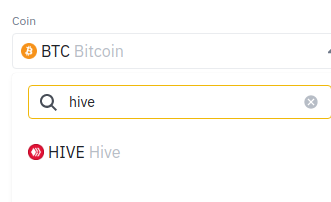 *Click Search and find type in hive, Then click on it and be brought to the next screen.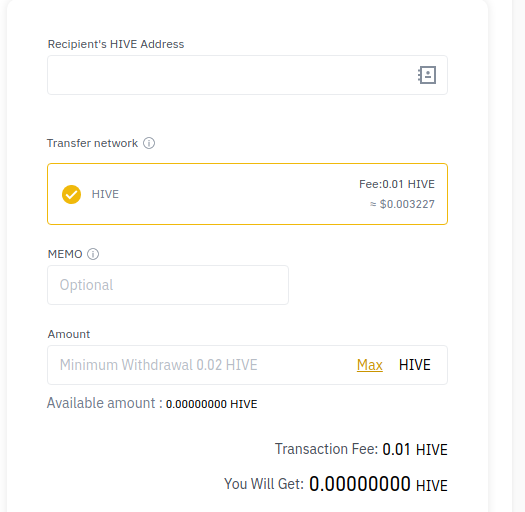 Making sure to double or even triple or even check 5x that your hive name is correct as this is not reversible.

Buying Weed
Step 5 - Now I like to use peaked for my main frontend wallet, but you are free to use one of the many hive wallets or front ends. This is the place you will be moving your newly acquired tokens over to tribaldex.


*Once confirmed your hive tokens will show up here(This is Peakd, My go-to Hive wallet)
Step 6 - After using your wallet to verify that your hive is deposited you will head on over to tribaldex and click the deposit and be given a drop-down menu. You will notice you actually have a large selection of tokens you can deposit onto tribaldex but you will select hive. You will input how many hive you would like to deposit and click deposit. From this, you will be brought to keychain if you have installed it on a PC, or to hivesigner if you are on mobile. Click the accept transaction while waiting only a small-time maybe 1 min at most and your hive will now be swap.hive on tribaldex ready to buy weedcash(or other hive tokens)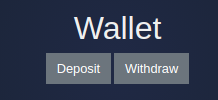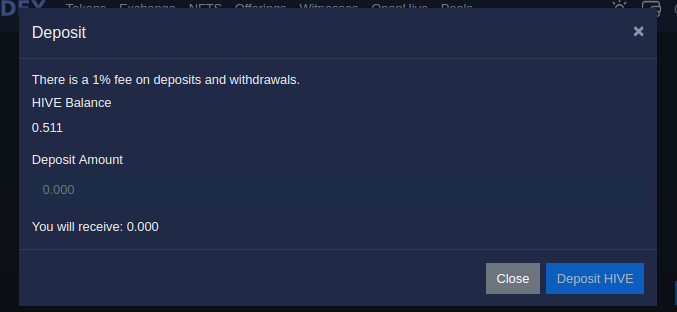 Step 7 - You will click on the exchange tab, from that the exchange will load and bring you a drop-down menu on the left side of the screen. This will allow you to search for Weed token( You will also see Weedm & Weedmm).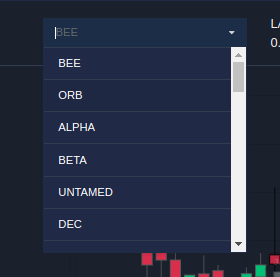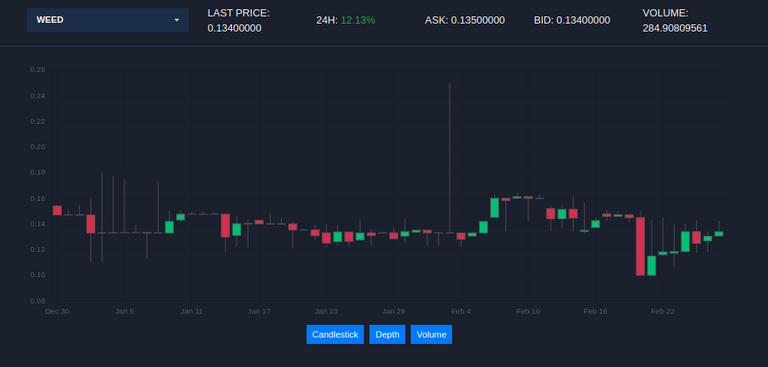 Step 8 - This is much like buying hive off the exchange but you will be buying Weedcash, You are able to set a buy to get a lower price than asking or just buy off the sell-side and not wait.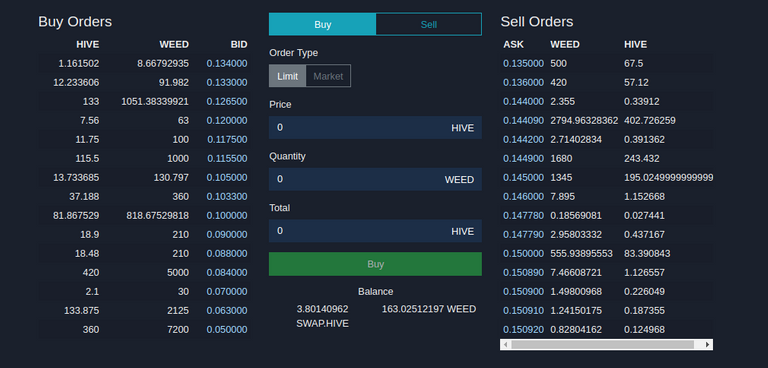 As you can see you will have to place your buying price and the amount you would like to buy.
Step 9 - Now you have bought your weedcash you are able to power it up to earn curation & staking rewards. To stake your weedcash you can head over to the tribaldex wallet and find weed. On the right-hand side, you will see a few icons, You will click on the LOCK and be brought to a page that asks
Available to stake
Account to stake
Amount to stake



*Staking & Unstaking Lock, Trade, Transfer,

*Clicking Lock brings up this menu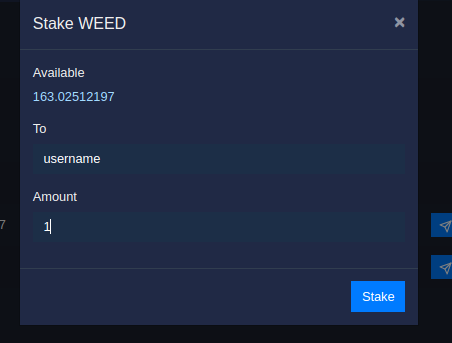 *Make sure the username is correct
Now that you have bought and staked your Weedtokens you are able to head on over to Weedcash and use either keychain or hivesigner or your posting key and get curating your favourite cannabis post.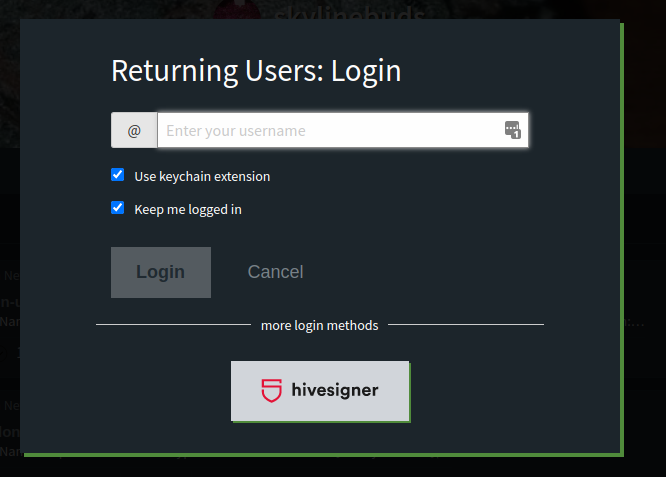 This guide will also work on buying any of the tribe tokens including
This is just a small list of 10 well-known hive tribes, I know we can find more and this guide will work on buying any of these awesome tribe tokens.


make sure to follow for more cannabis and who knows what content!

Buy crypto in Canada with e-transfer Shake Pay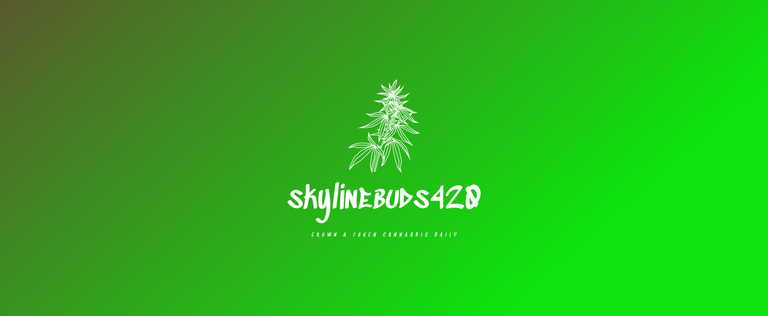 ---
Posted via weedcash.network