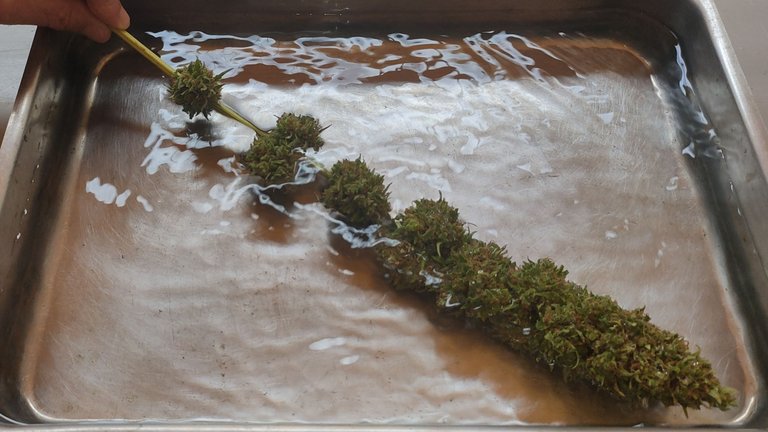 Greetings, cannabis culture lovers. This box was finished harvesting today. I don't usually harvest all the plants in the box at the same time. I cut them at different stages of maturation. The same variety of cannabis harvested at different stages of maturation can have very different effects when consumed. This one for example, I expect it to have a much more relaxing effect than the first ones I harvested, which should have a more euphoric effect. This one had all cinnamon colored trichomes, the first ones I harvested had more white trichomes than cinnamon.
Saludos, amantes de la cultura cannábica. Esta caja se ha terminado de cosechar hoy. No suelo cosechar todas las plantas de la caja al mismo tiempo. Voy cortándolas en diferente punto de maduración. Una misma variedad de cannabis cosechada en distintos estados de maduración puede tener efectos muy distintos a la hora de consumirla. Esta por ejemplo, espero que tenga un efecto mucho más relajante que las primeras que coseché, que deberían tener un efecto más euforizante. Esta tenía todos los tricomas de color canela, las primeras que coseché tenían más tricomas de color blanco que canela.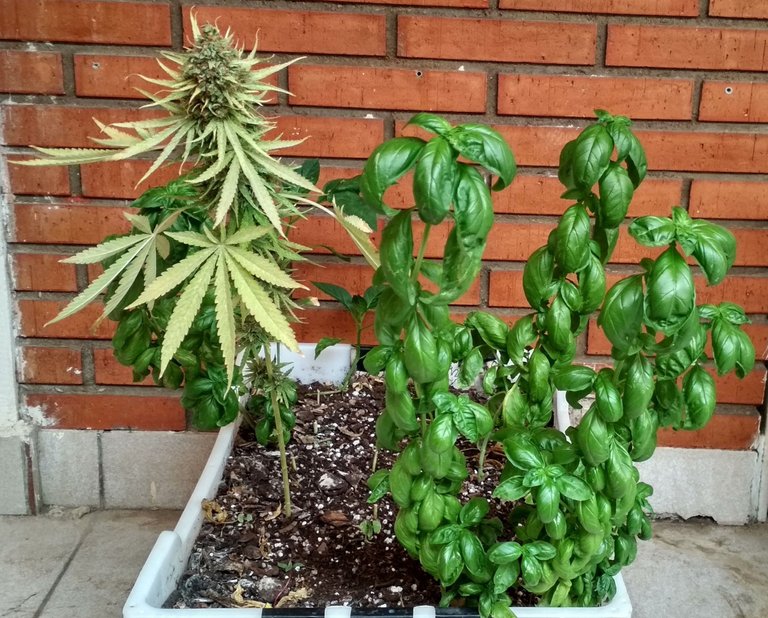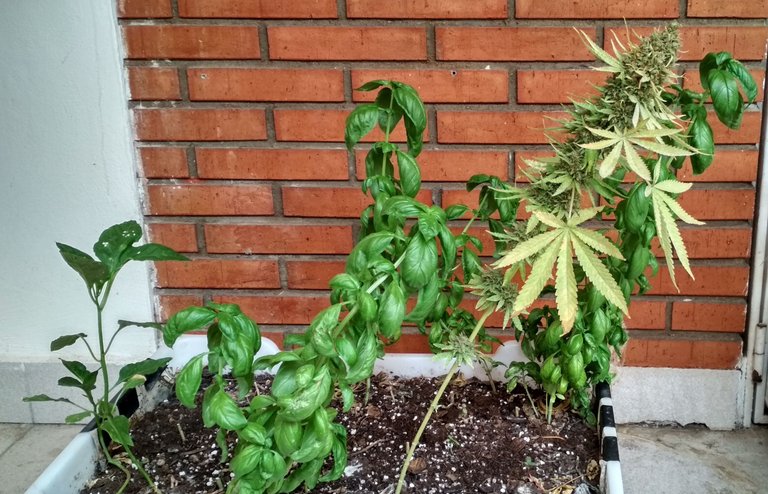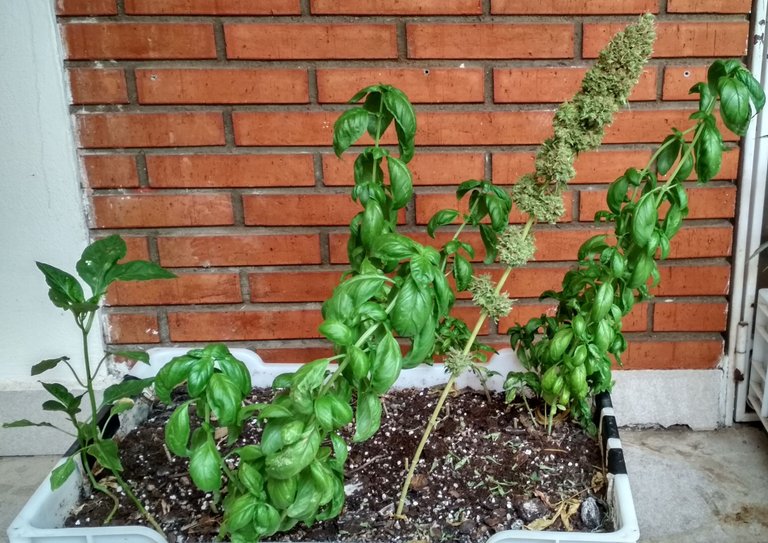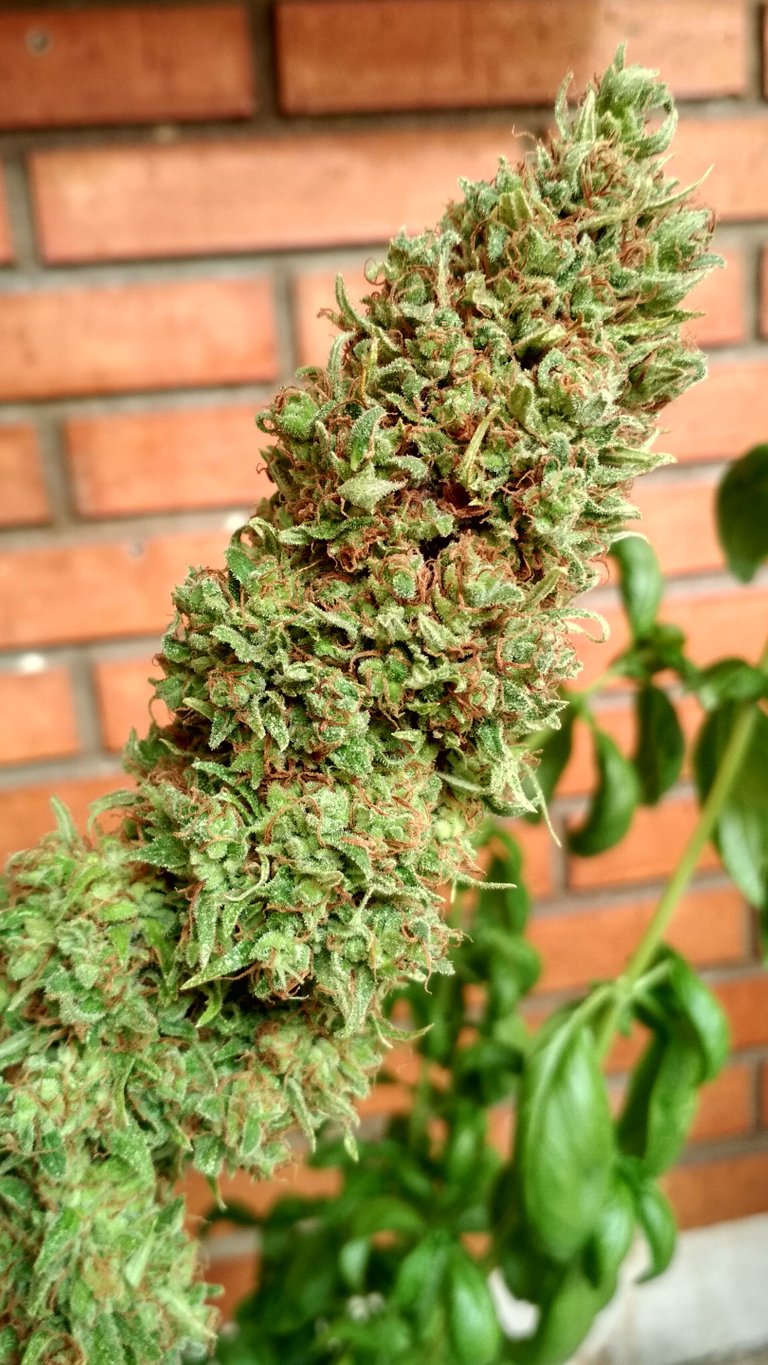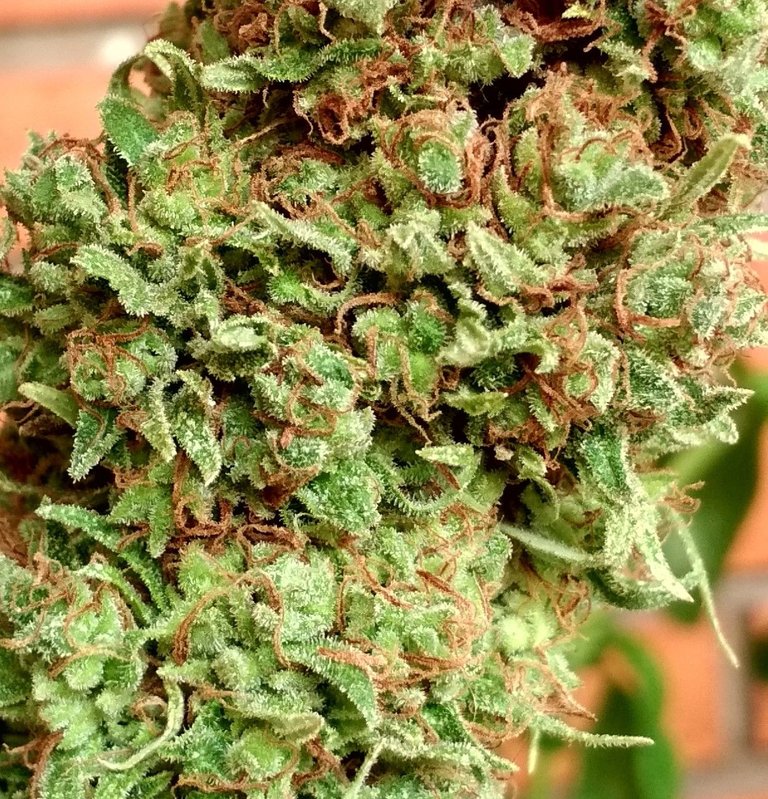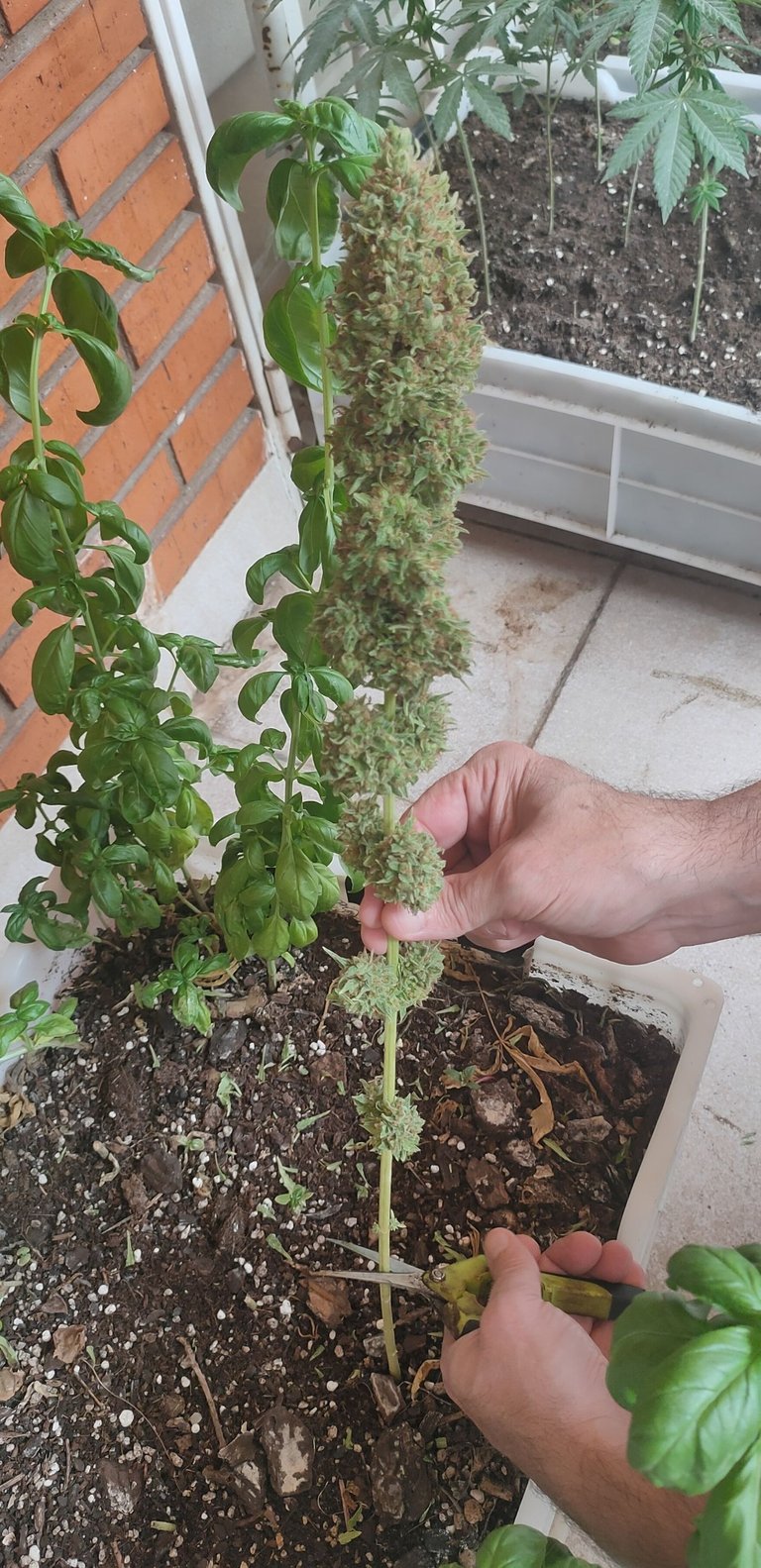 This box was free of powdery mildew, but you can see from the marks on the leaves that the red spider mite did its thing.
Esta caja se libró del Oidio, pero se puede apreciar, por la marcas en las hojas, que la araña roja hizo de las suyas.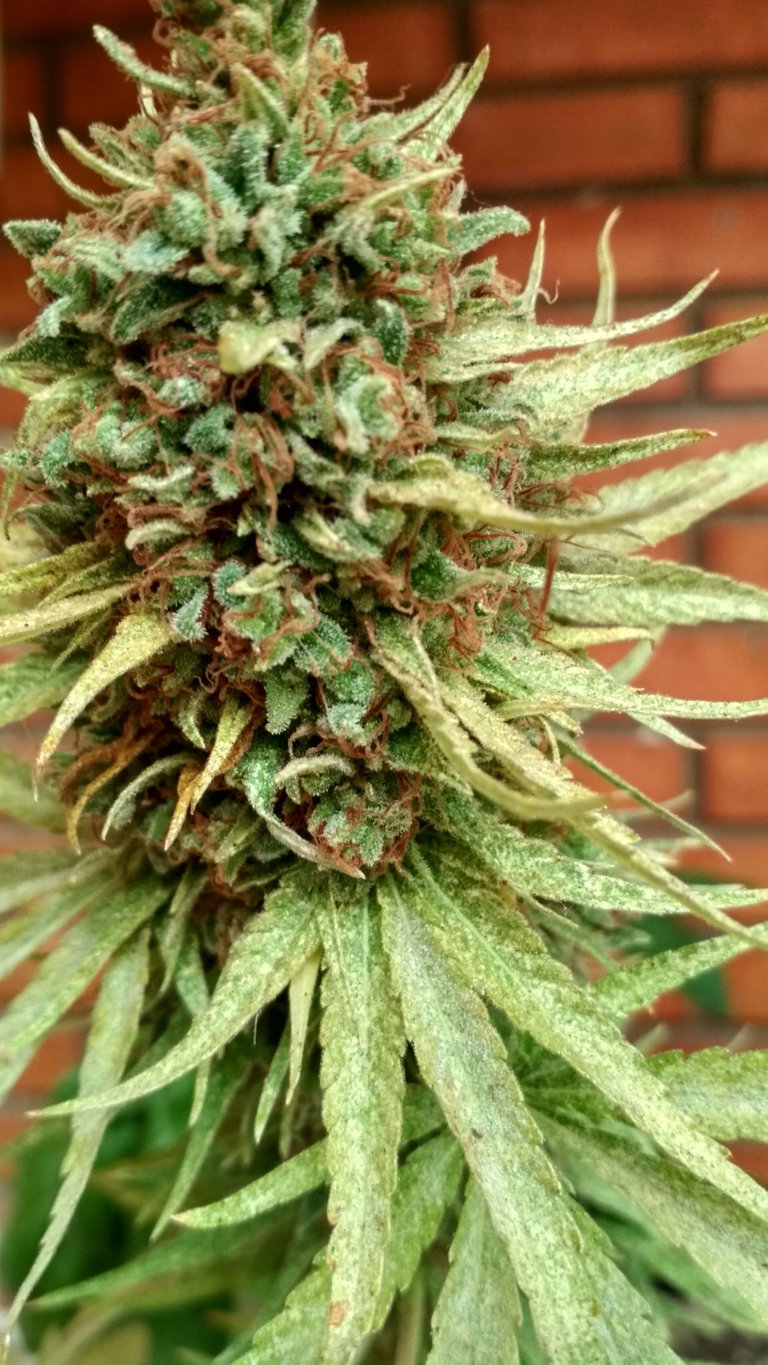 When they are in bloom I don't like to apply any insecticide product. As I saw that it was not a very aggressive pest I decided not to apply anything and to wash it after harvesting.
Cuando están en floración no me gusta aplicar ningún producto insecticida. Como vi que no era una plaga muy agresiva decidí no aplicar nada y hacer un lavado después de cosecharla.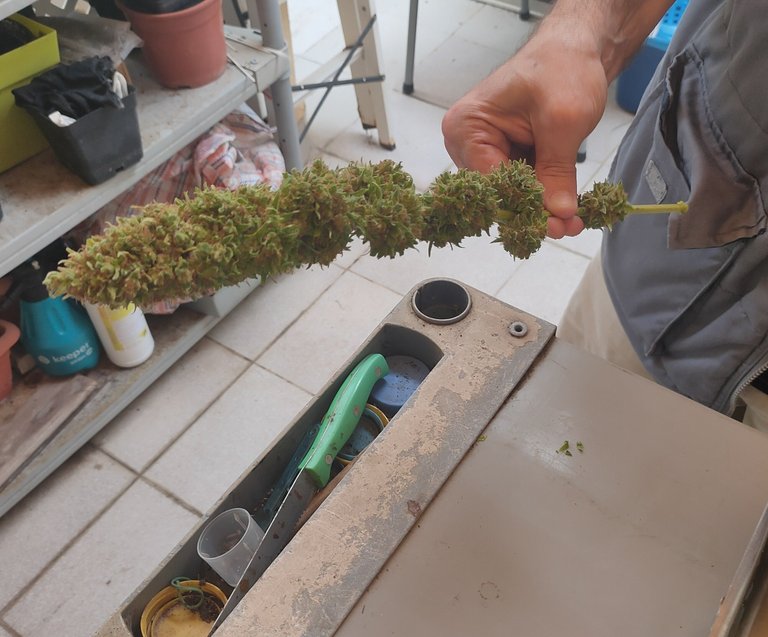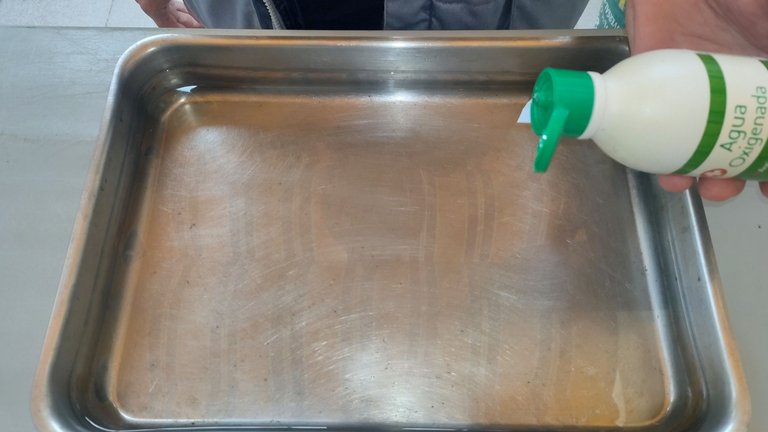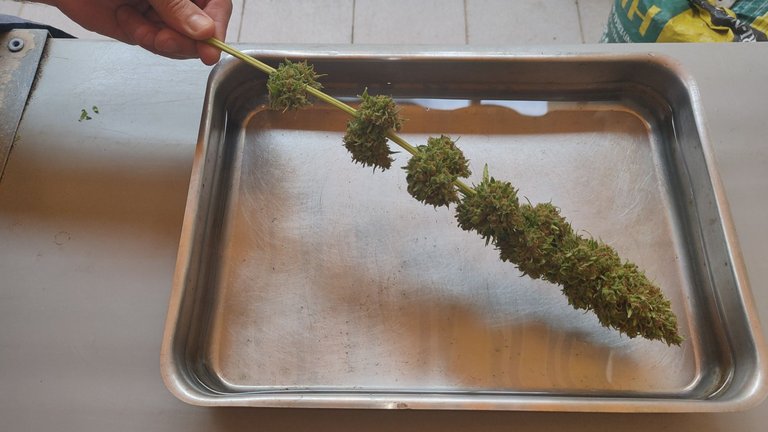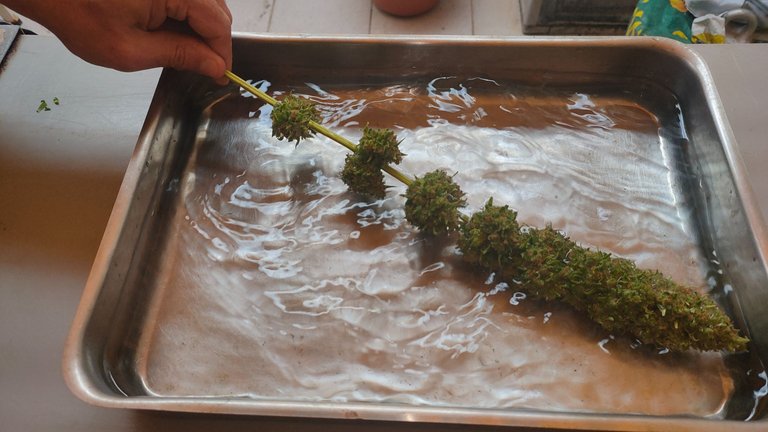 Now, let's hope that they dry well and that the weather is good.
Ahora, a esperar que se sequen bien y que el tiempo sea bueno.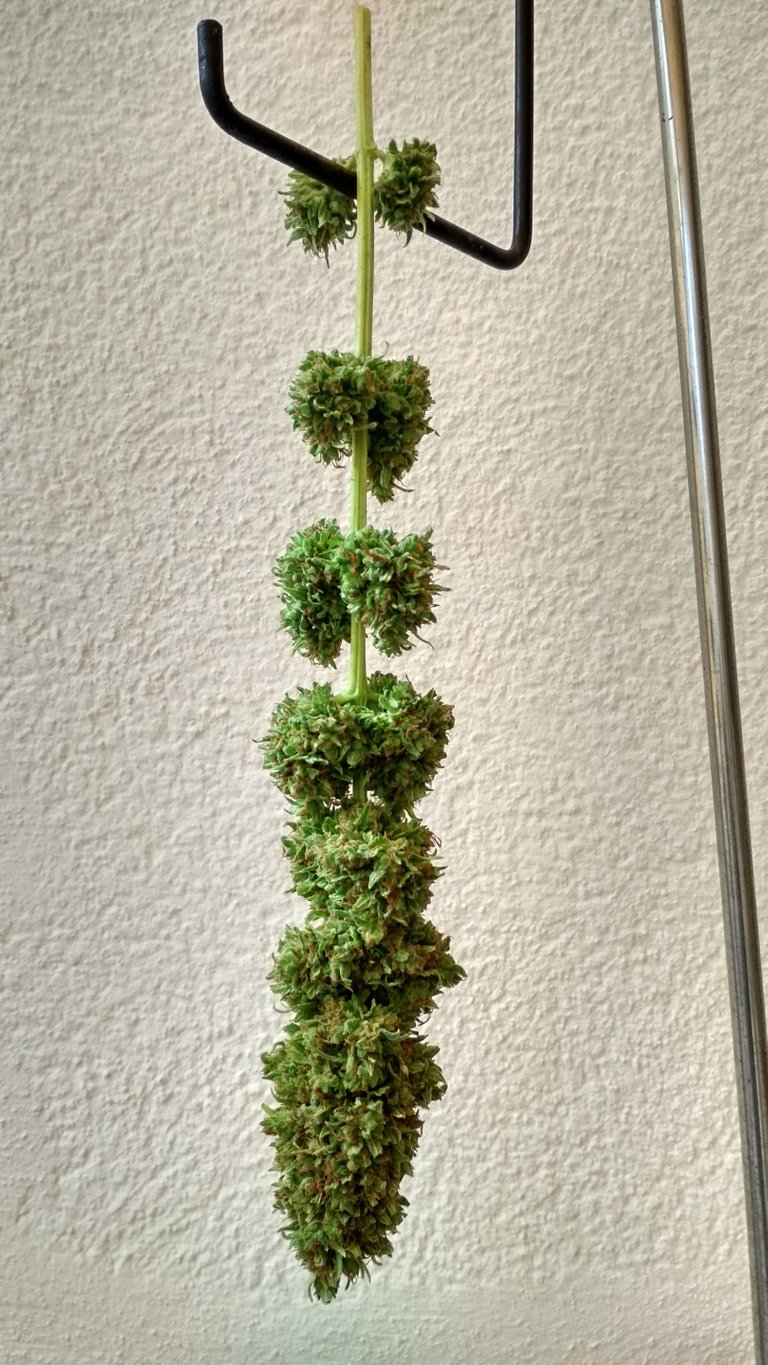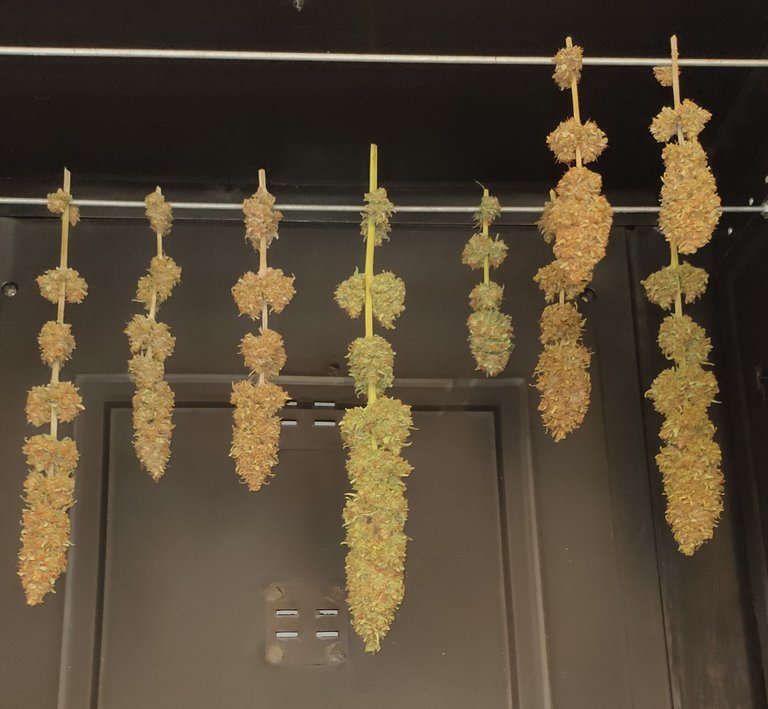 That's all for today and until the next publication. Good smoke...
Eso es todo por hoy y hasta la próxima publicación. Bueno humos...
Translated with www.DeepL.com