Hello Everyone,
Today I converted a Faygo soda bottle into an indoor garden drip system!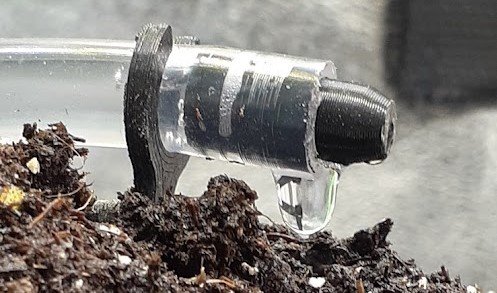 ---
It took a few more components than just a Faygo bottle. Also needed is some 1/4 inch tubing and some 3D printed components.
I will be making a @print3dpro post probably tomorrow outlining all of the necessary 3D .stl files needed to complete this. These components are not from one single design, but rather from a collection of different designs on https://www.thingiverse.com/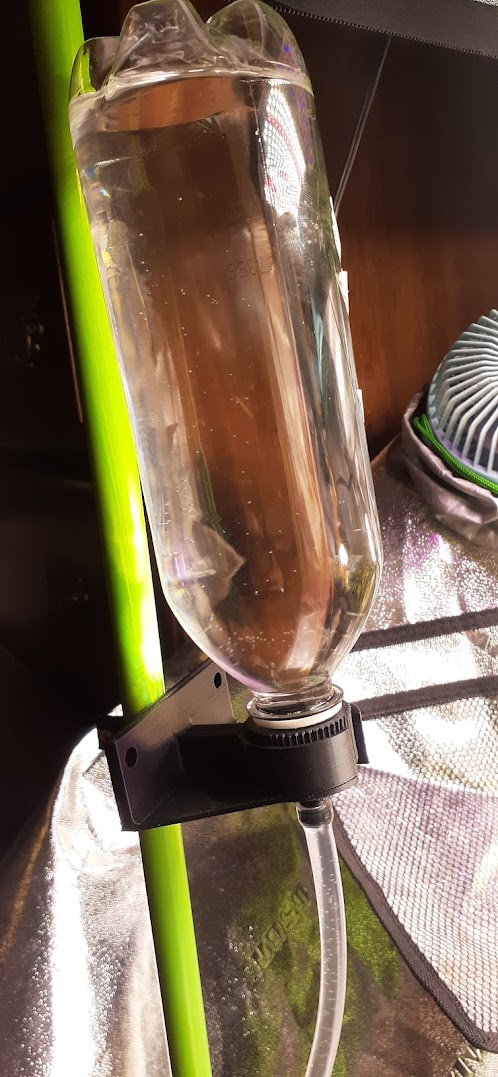 ---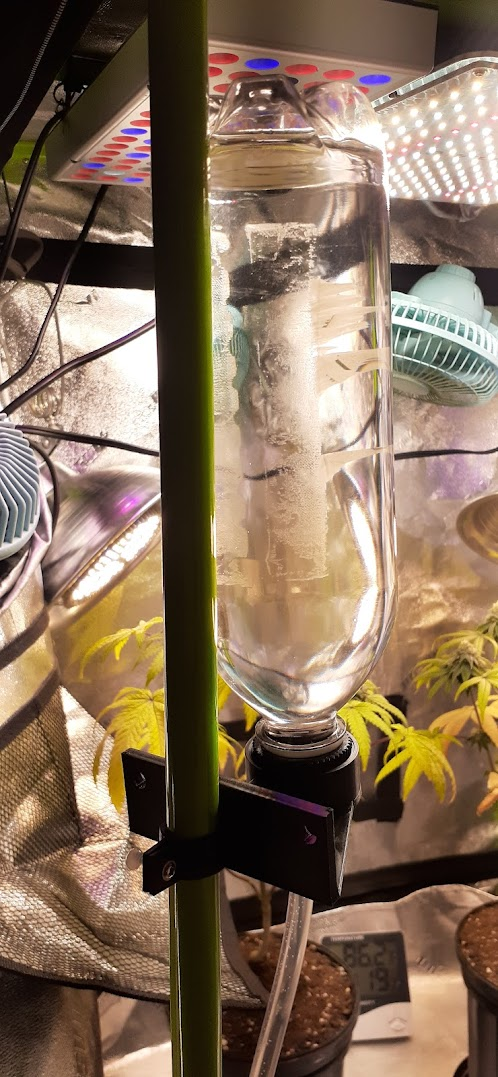 ---
My goal was to mount this inside of the Vivosun tent on the pole system somehow..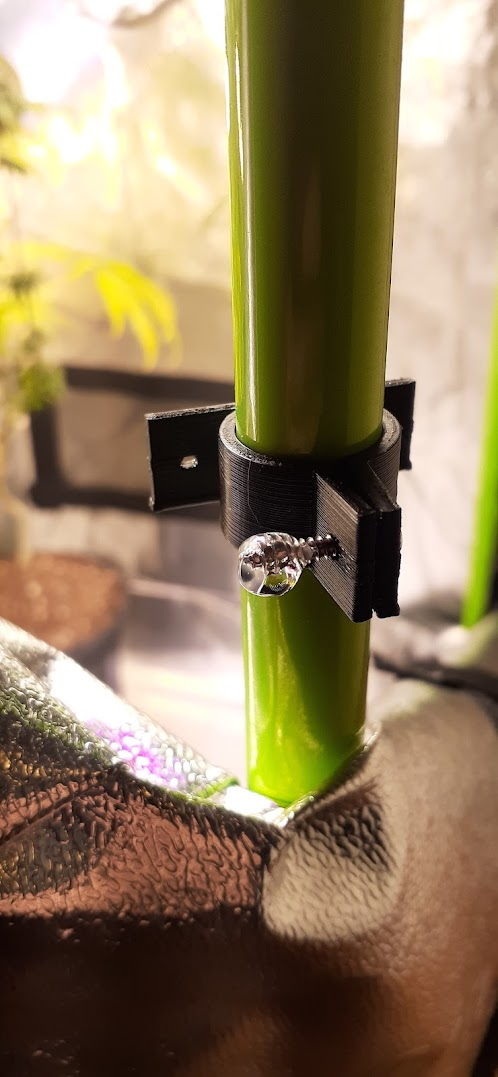 ---
I found this bracket that wasn't a perfect fit. After a couple of measurements I had to scale to 61% for this model to fit. The screw holes also scaled down, but luck had it that I had some screws laying around that happened to fit perfectly for a compression clamping.
If there is any wonder why I put hot glue on the end of the screw, it is to minimize the possibility of tearing my tent with a sharp object that will be right in the corner. A little preventative maintenance we will call it.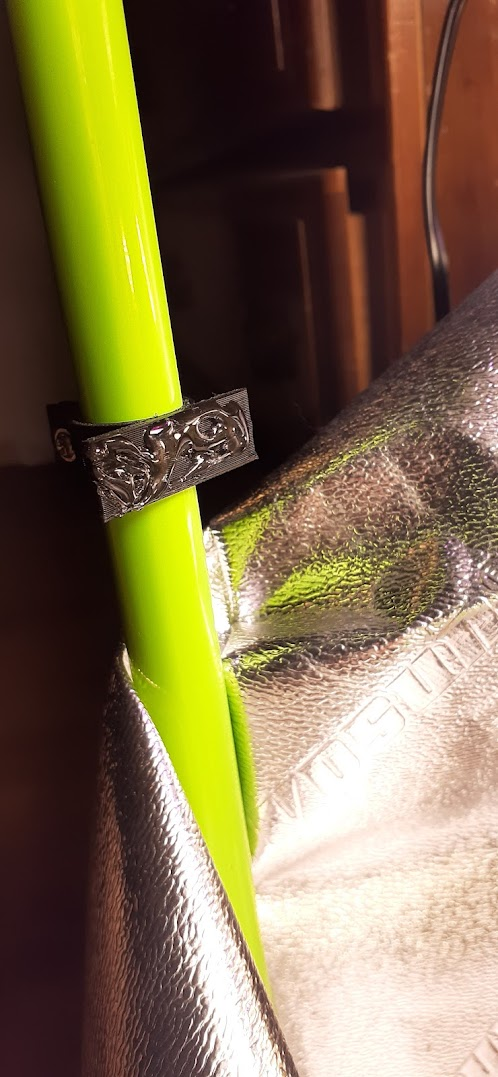 ---
For this to work, I would either need to modify designs or create my own, but I didn't want to. At least not yet.. I want to ensure this system will be adequate, and if it works out great then I will work out a better bracket solution for this in the future. For now it works just as intended.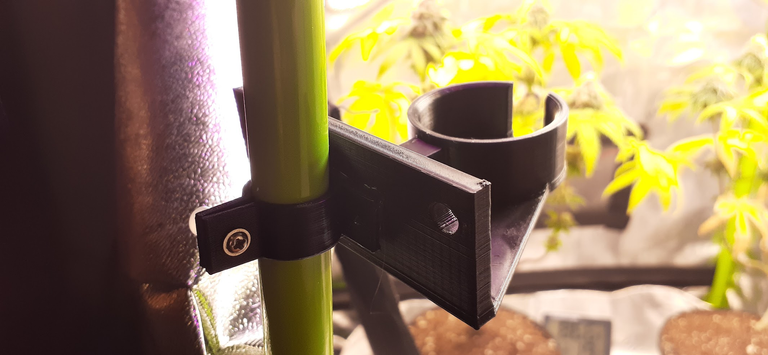 ---
The main bottle holder design is actually for a hamster water bottle lol... but it works great for this set up!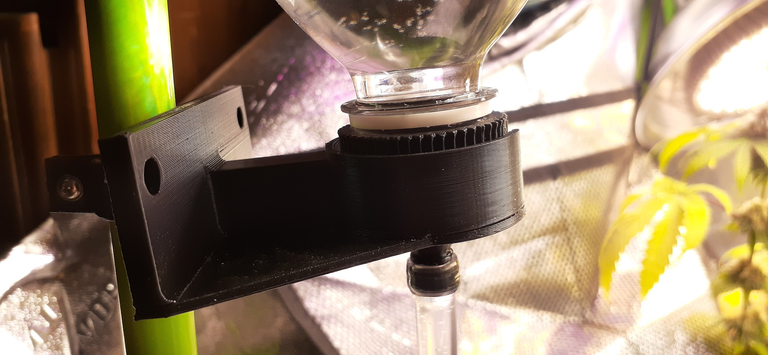 ---
The water bottle cap is from an entirely different design, but the fit was spot on without any need for design scaling.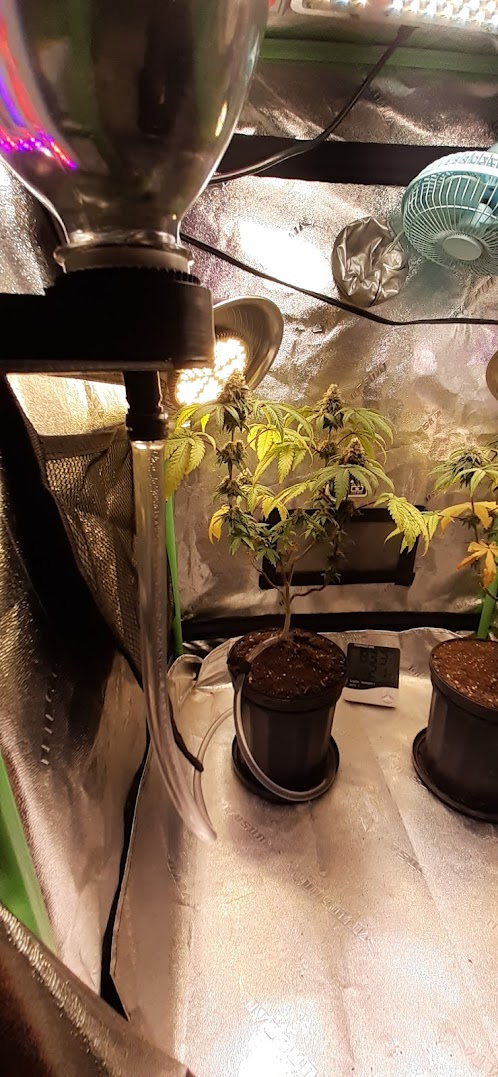 ---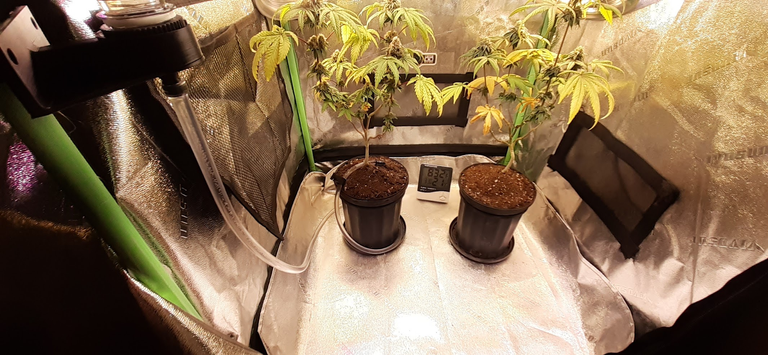 ---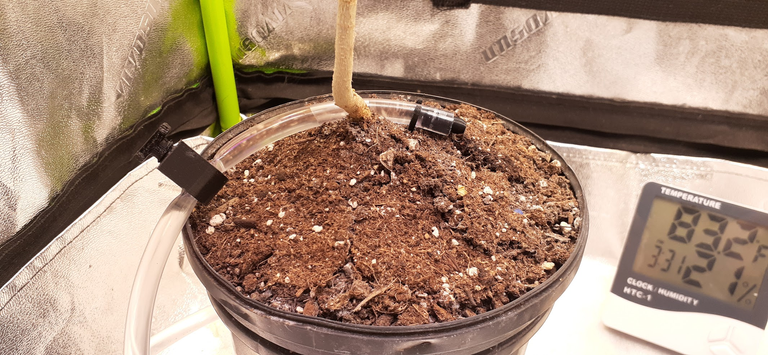 ---
It's gravity fed and a valve controls the drip flow.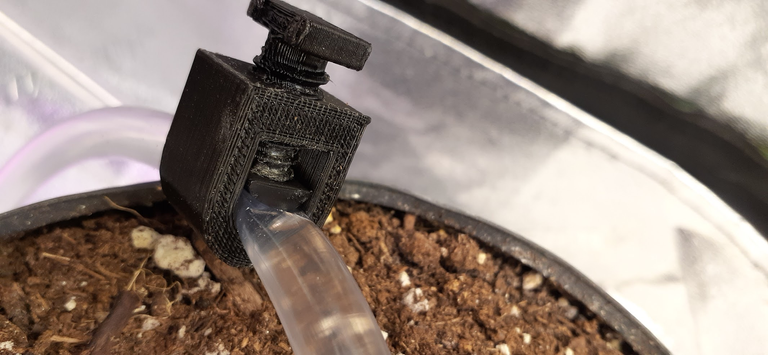 ---
I find the valve to be super impressive. It's a very good design and works perfectly. It's easy to fine tune the flow with this but does require some strength in the fingers to turn it. It feels as though adjusting gets a little easier as the PLA (biodegradable plastic compound) breaks in.
That's pretty much it for the drip system.
For attribution purposes here are the links to the 3D files utilized:

https://www.thingiverse.com/thing:4490015
https://www.thingiverse.com/thing:2419017
https://www.thingiverse.com/thing:300865
https://www.thingiverse.com/thing:4859449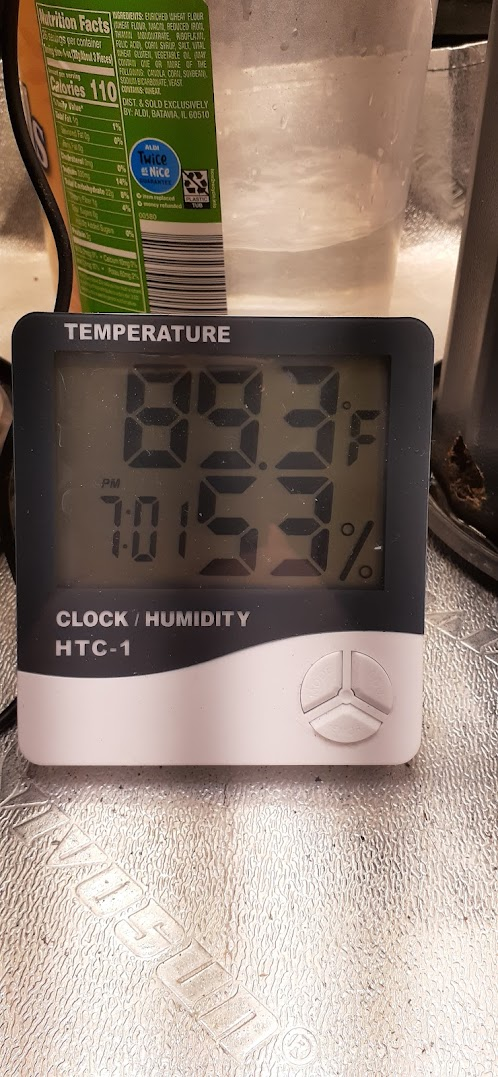 ---
I'm maintaining 50% humidity with the homemade humidifier currently. During lights out I do not maintain the humidity, because it would expose the plants to some light and I don't think it's that critical for half of the hours. The twelve hours the lights are on I tend the humidifier, which requires adding water about one time per hour.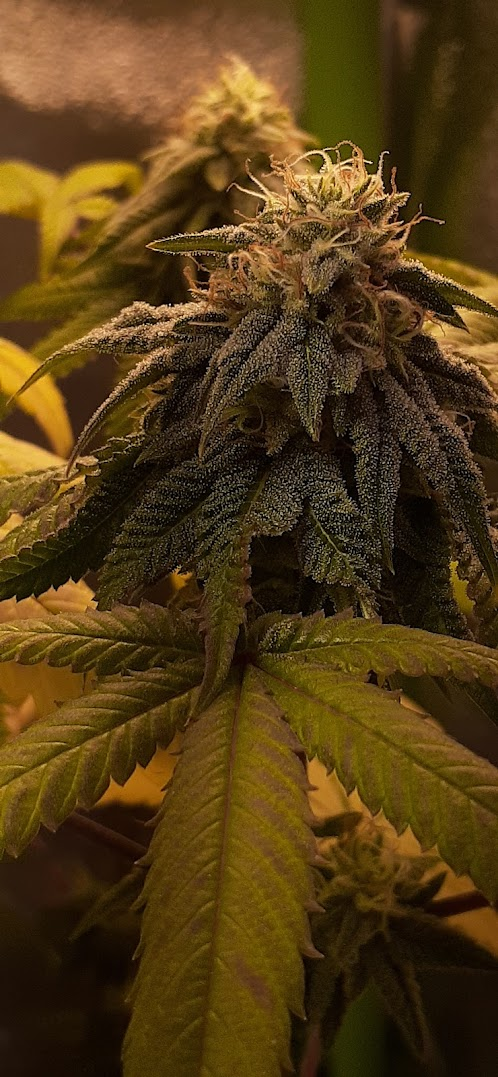 ---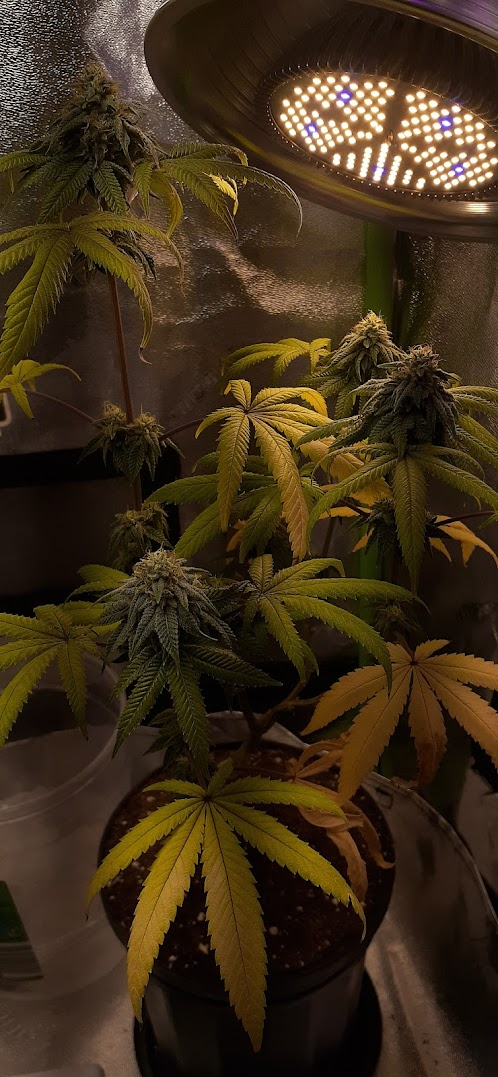 ---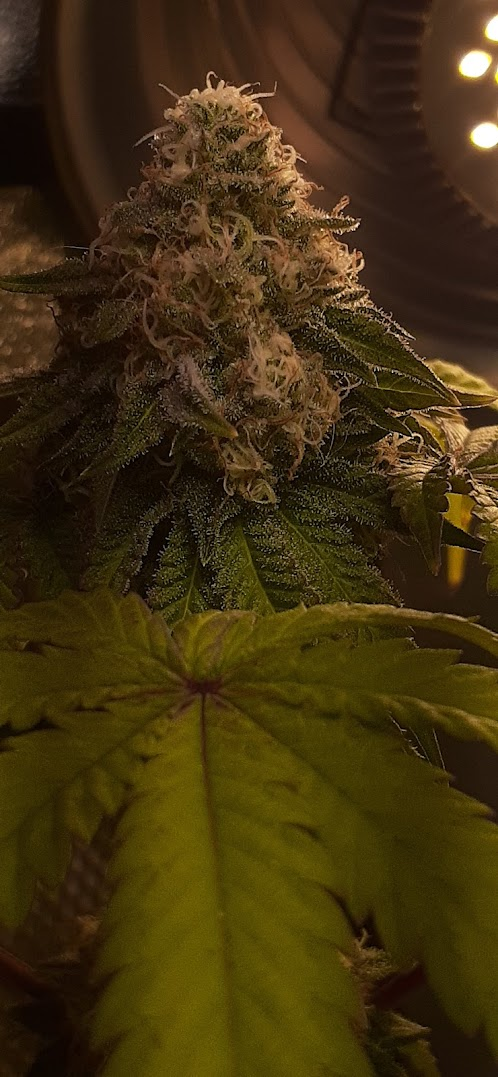 ---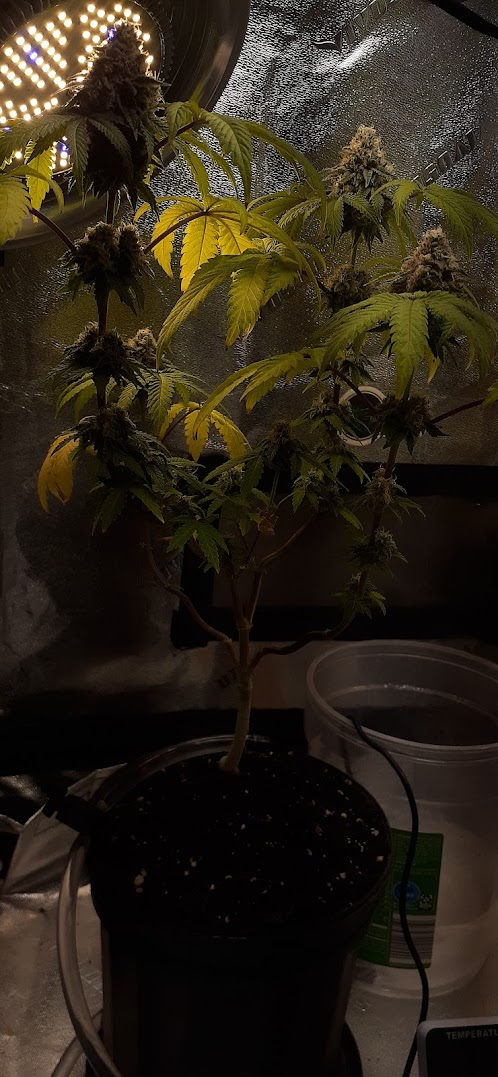 ---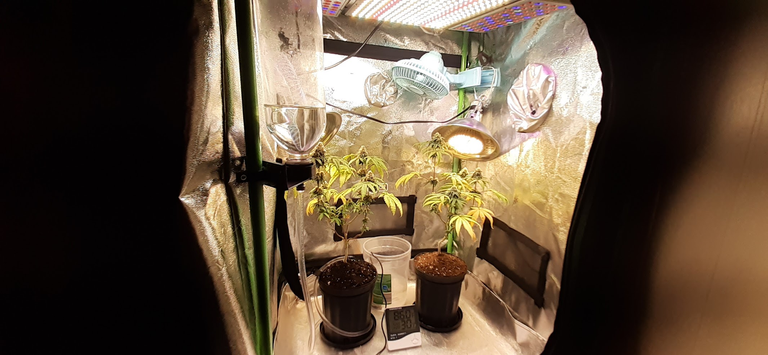 ---
That will do it for today.
What do you ladies and gentlemen think of this indoor garden drip system? I would love to read what you all think about it!
Your time is a valuable commodity, and I always keep this in mind and do my best to respond to everyone. I appreciate all of the amazing engagement and support!
Thank you for stopping by, have a great day! -@futuremind