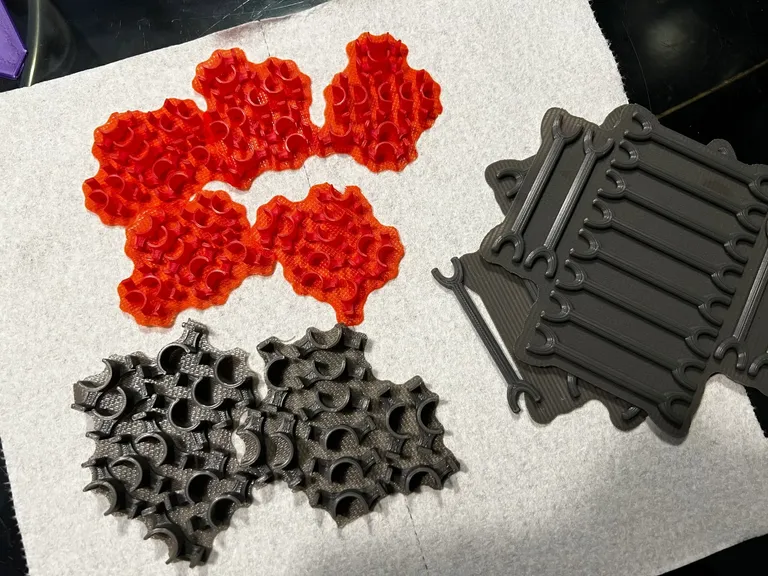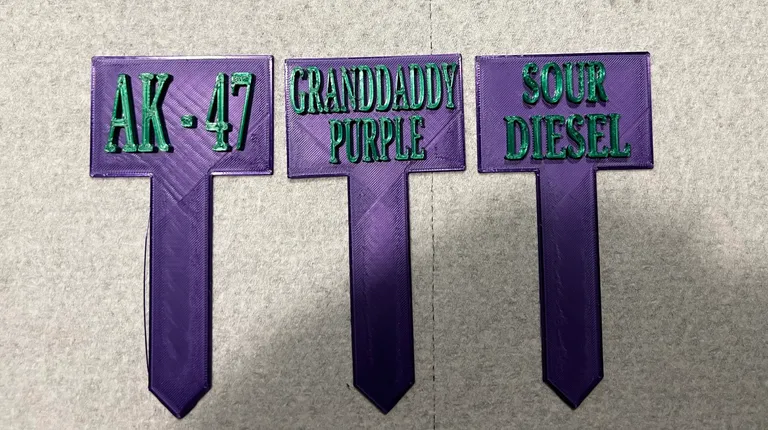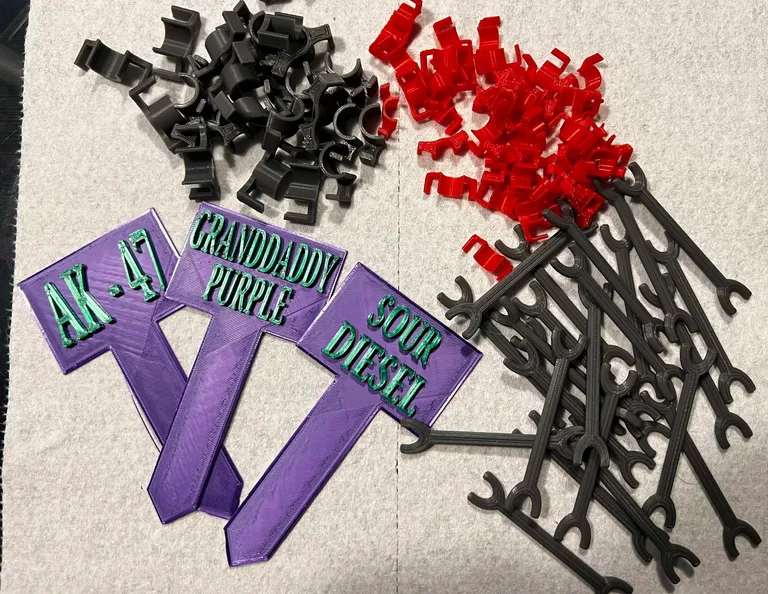 Hive has some pretty creative people. One of them is @futuremind. I have been out of super croppers for a while and now that I have an AK-47 seed germinating, I am going to need some fresh supplies for this next grow.
@futuremind has a 3D printer and was able to print up some of the super croppers that I need and even printed up some spikes to go in the pots to label the different strains that I am planning on growing this year. The coolest part was that I was able to pay for all of this using Hive.
What are super croppers? Well they are little plastic pieces that can be used to bend down the branches on your plant. They cause a small bit of damage to the fibers in the branches, while allowing you to bend them in certain spots to shape the plant to how you want it to grow. The plant does suffer a bit of damage and stress in the process, but the plant pushes nutrients to those areas that are bent and it increases the strength of those branches and also increases bud production. I have used them on several different grows and have gotten some good results.
@futuremind got a somewhat generic file to print these from and I gave him some pointers on creating an even better version of them. One problem with how these ones are designed is that they will need to be taken off manually so they do not cause harm to the plant as the branches grow. With a little bit of customization, @futuremind is adding points on the super cropper that automatically break off as the plant grows larger. This will allow the branches to thicken up as intended without causing any harm to the branch.
3D printing is super interesting and something that I have thought about getting into, but for now, I am glad that I have someone on Hive that I can pay to print stuff for me. It will be cool to see how far 3D printing goes in the next 10 years. We have already seen some pretty cool advancements on it already.
---
For the best experience view this post on Liketu