Ever imagined Silhouettes could be fun?
Sun at your back, subject well lit, no shadows, no harsh contrasts .... These are the age old golden rules of photography but one evening, in a dark mood, I decided to flaunt them all! 😀
I decided to point my trusty DSLR into the sun and capture some subjects - making them interesting. Since it was going to be mostly a black and orange/ reddish affair, I also decided to challenge myself to come up with some captions..
Here is the result. I ended up with some striking images ..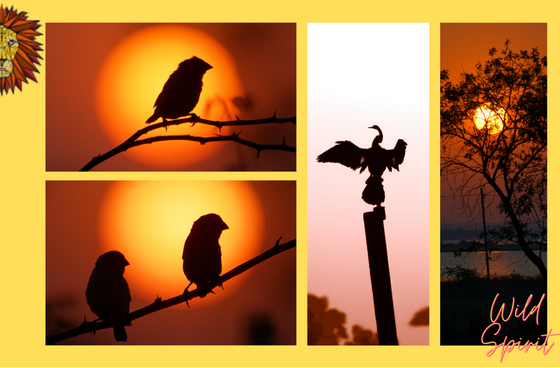 Here is a description and caption for each image
You and I 💏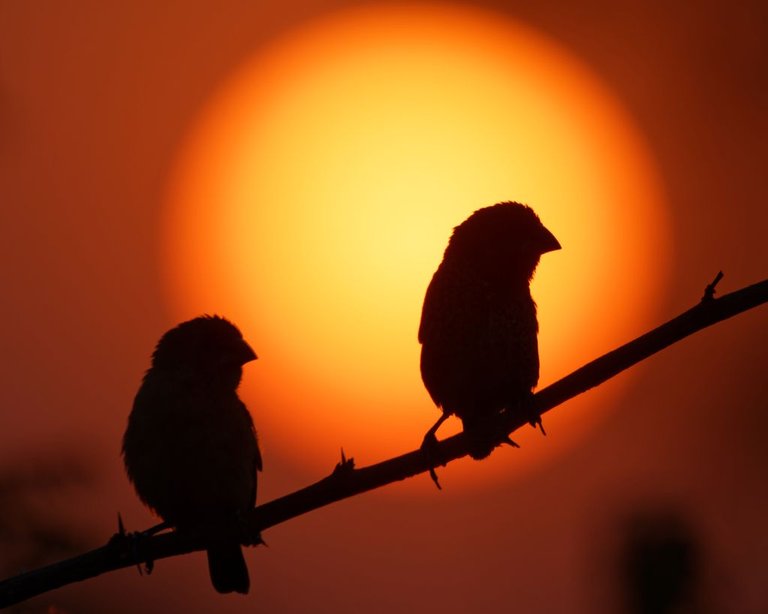 All that is missing from this romantic image is the heart blooming between the two. The sun provides a great background for this pair sitting side by side in silence... Understanding each other perfectly without saying a word...
Feeling sun-kissed !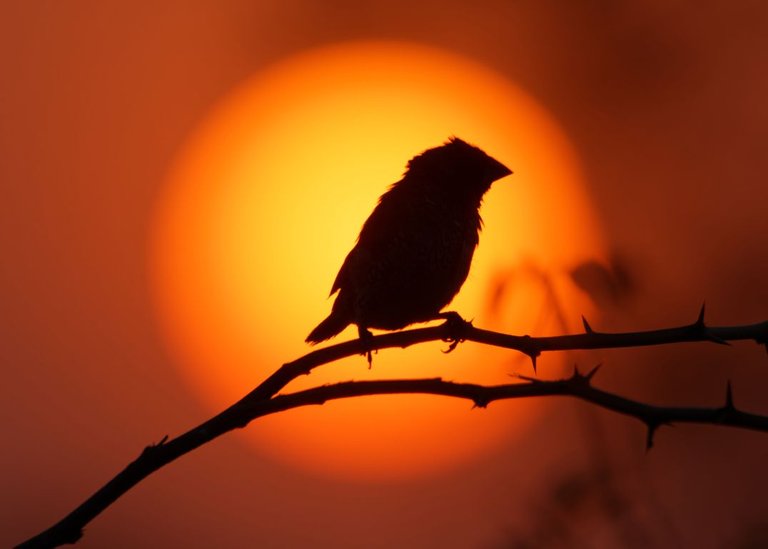 Basking in the late evening sun, the troubles of the day seem to be washed away from this weary loner...
Sunsets are proof that any day can end beautifully...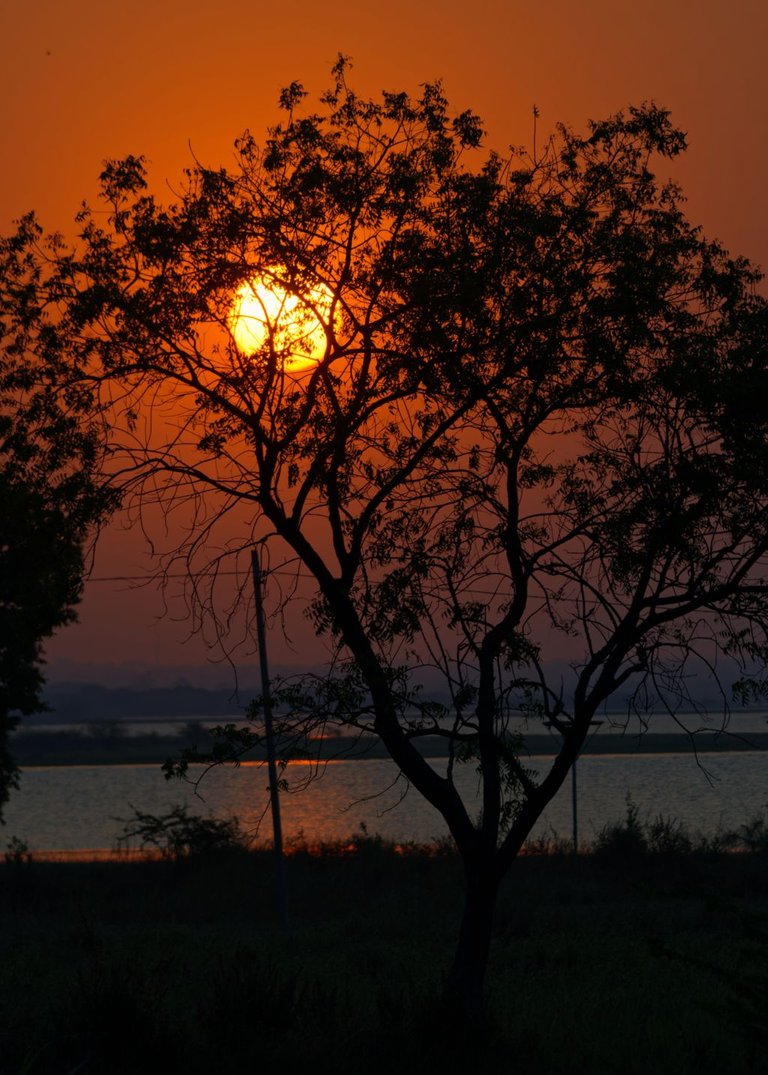 The blaze of colors and contrast of looming shadows paint this enticing picture. How can I lament any day that ends in such a lovely picture....
Solitude!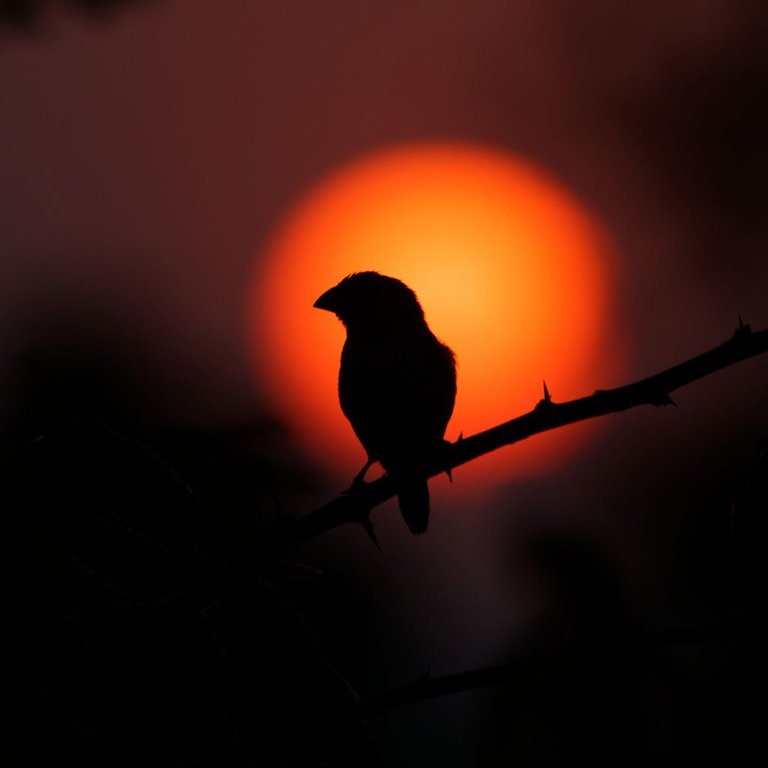 Alone but not lonely. This birds sits and enjoys the grand vista of the sun going down - leaving with it a beautiful hope and anticipation of a new dawn....
and last but not the least ....
I am the King of the world....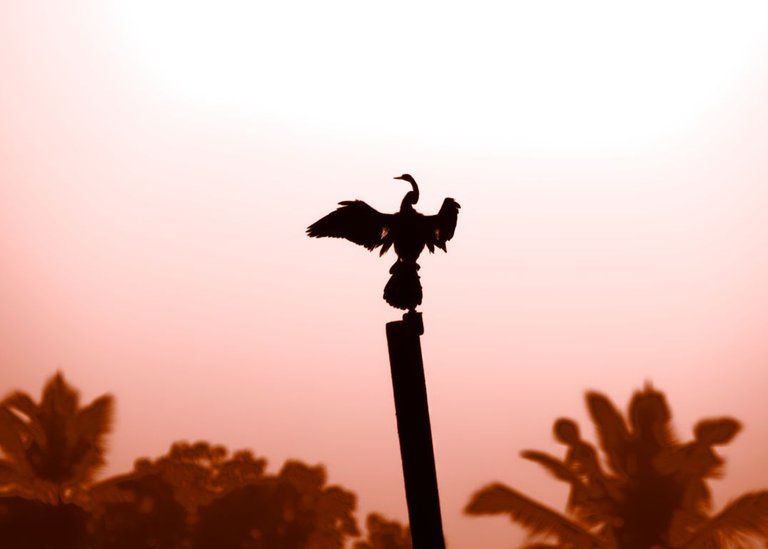 It is not uncommon for darters to spread wings to dry them. This one, however, on the tall pole, against the myriad pink and red hues of the evening, seems to pose and say 'I am the King...'
Though the session was not really great in terms of wildlife photography, I enjoyed the unconventional approach very much
I used following settings on my D500 Nikon + 200-500 Nikkor lens
Support: Handheld since I was walking around,
Shutter : 1/1000s High shutter speed helped and was also needed since I was pointing into the sun
Aperture: 7.1 (for more depth of field than my usual 5.6 since I wanted the sun not to look too fuzzy)
ISO:100 Low ISO to minumize noise in dark parts of the image
What do you think ? Do you think it was worth it? Have you attempted or would you attempt anything like this in photography? If so, please share your experience in comments.
Please comment freely and let me know your opinion. I will try to bring many different types of wildlife photos/macro/Astro posts to the community. Feedback and comments are welcome,. I am still learning many techniques and always value feedback from experts in this community.
Have a nice day everyone. Cheers!