Creative ways to spread "Save water" messages? Funny taglines and lovely lovely photos of water drops... My way of spreading the message
I have tried capturing water in various forms - flowing, due drops, drops falling in water etc..
However, I am fascinated by images showing beautiful shapes, umbrellas, canopies and crowns formed by colliding water drops .. So, I HAD to try my hand at it..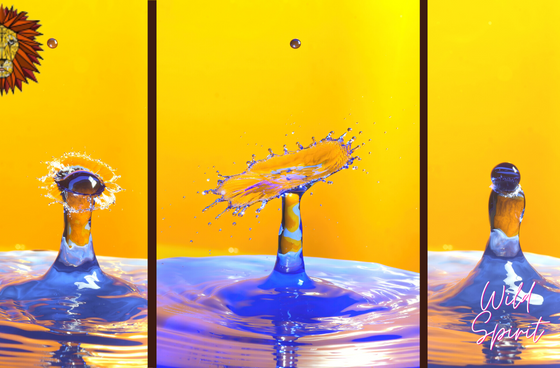 Challenge of capturing water drop collisions!
Well - it is not really possible to do this out in the nature. If I want to capture a raindrop hitting a puddle - the task is not so daunting but if I want to capture a second raindrop hitting the plume caused by first raindrop (known to geeks as 'Worthigton jet'), then it is a Herculean task. I have to take thousands of shots and at the same time be extremely lucky! Or - I need to have freezing time abilities like the 'Matrix!
Luckily, there is a tool in any photographer's kit that allows us to freeze time (almost!) and capture action happening in micro seconds. The FLASH or Speed light - a correctly timed flash on an otherwise dark action scene helps to freeze a moment in time in that action.
I, therefore, built a rig, using Arduino (teaching myself everything about circuits and Arduino from the web) and many Youtube videos. The rig has a solenoid valve which allows me a release 2 droplets in quick succession such that the second droplet lands on the plume formed by first droplet hitting water in a bowl and forms a nice crown or umbrella!
Here is my rig..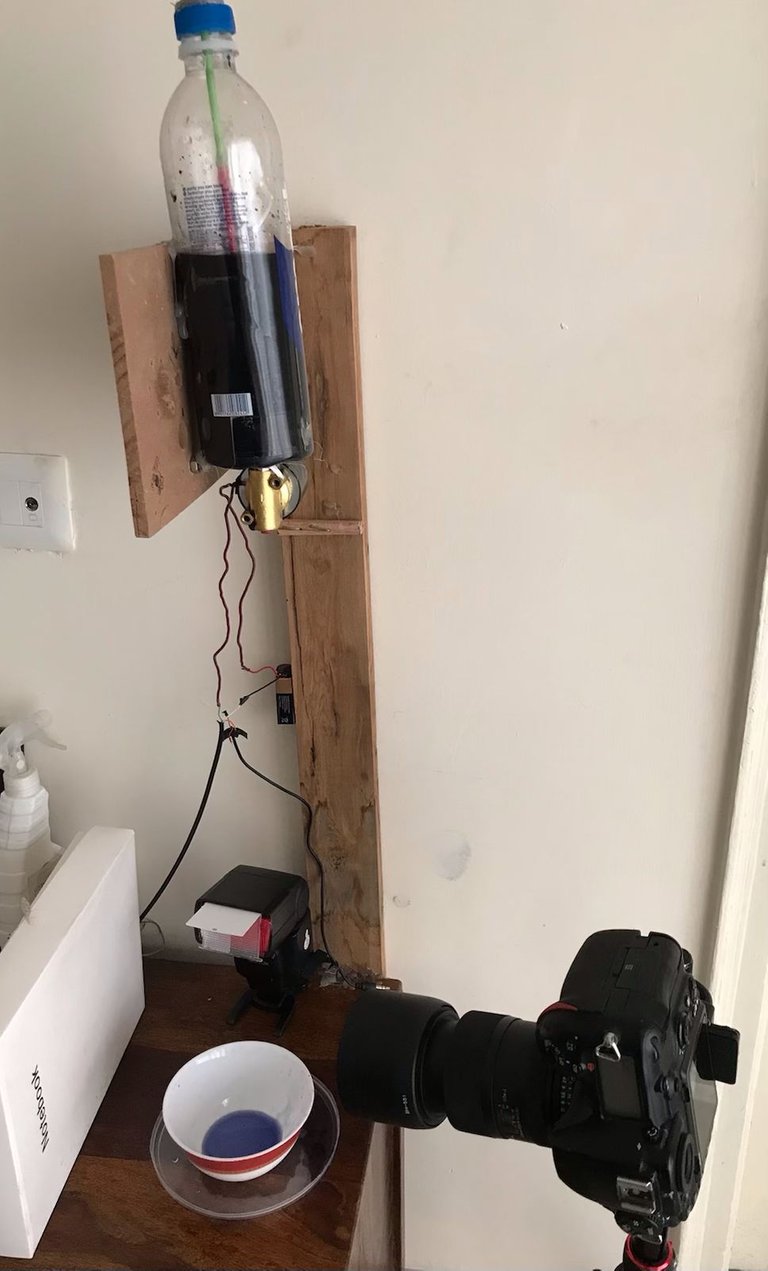 Water bottle with solenoid valve hot glued in the bottom hole, flash light, camera, bowl and a cardboard box for background
and here is the Arduino-nano and the (messy) circuitry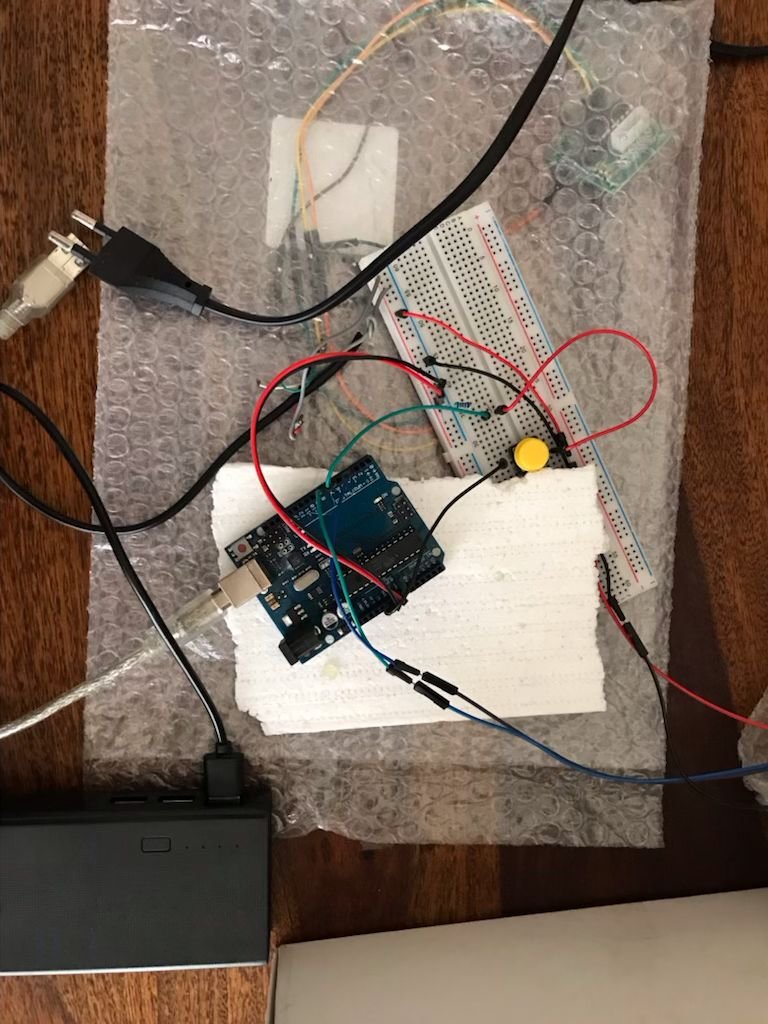 My DIY TEMP circuit with Arduino + breadboard for solenoid & flash control
It took me couple of days to design, source parts and build.. Was it all worth it?
Well - you let me know after you see the following sequence of images...
Freeze 1: At 280 milliseconds from release of first drop - Second drop just about the plume formed by first drop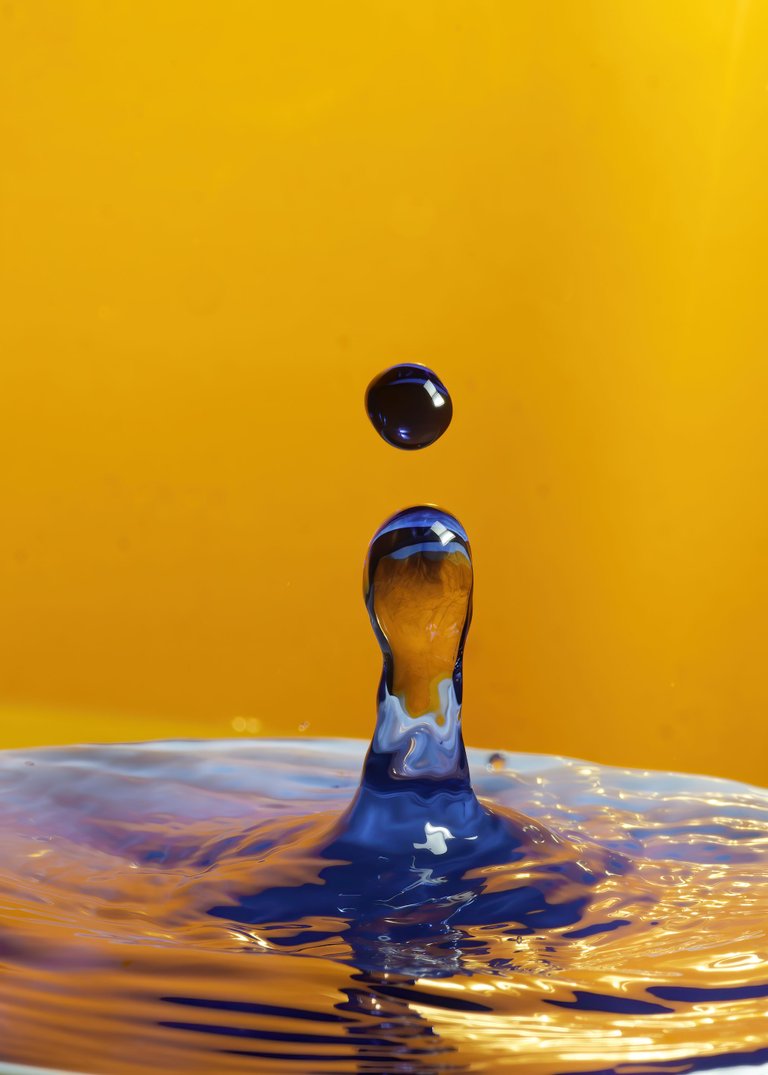 SAVE WATER - SHOWER TOGETHER
(source -unknown)
---
Freeze 2: 2 milliseconds later - Second drop touching the plume..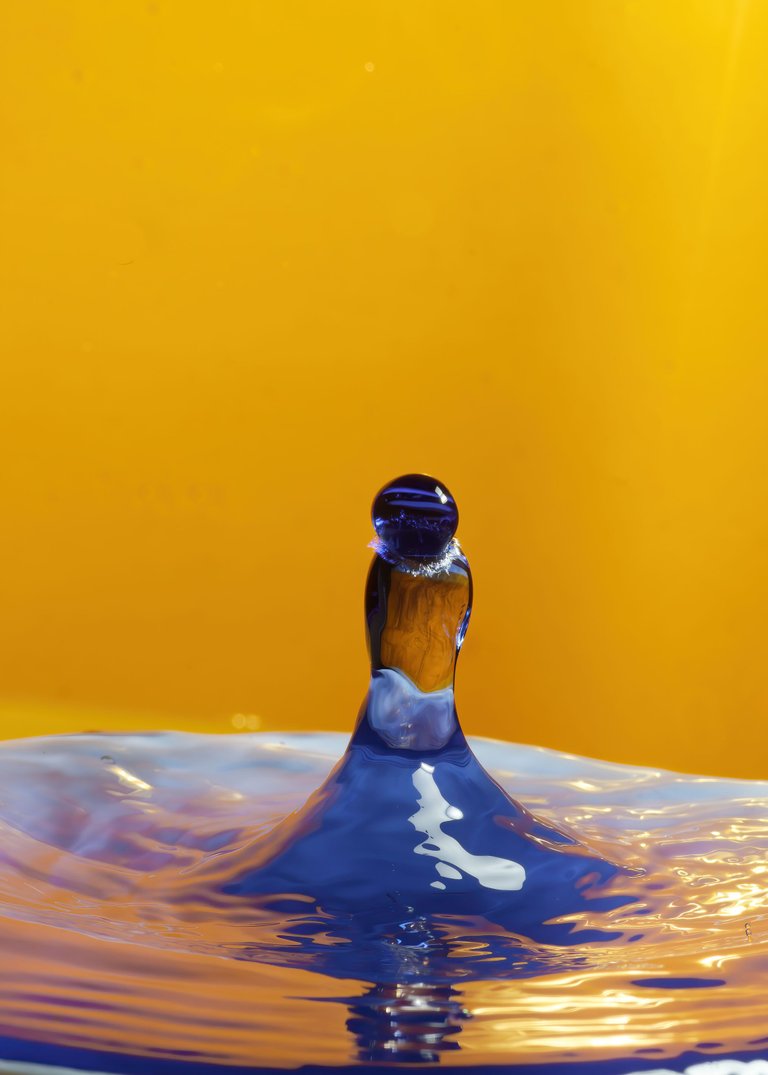 WATER SHORTAGE NOT A MYTH - CLOSE TAP WHILE BRUSHING TEETH
(source -unknown)
Looks like the Earth sitting on a crystal mountain doesn't it?
---
Freeze 3: 4 milliseconds later - The second drop sinks in the plume and starts causing a nice umbrella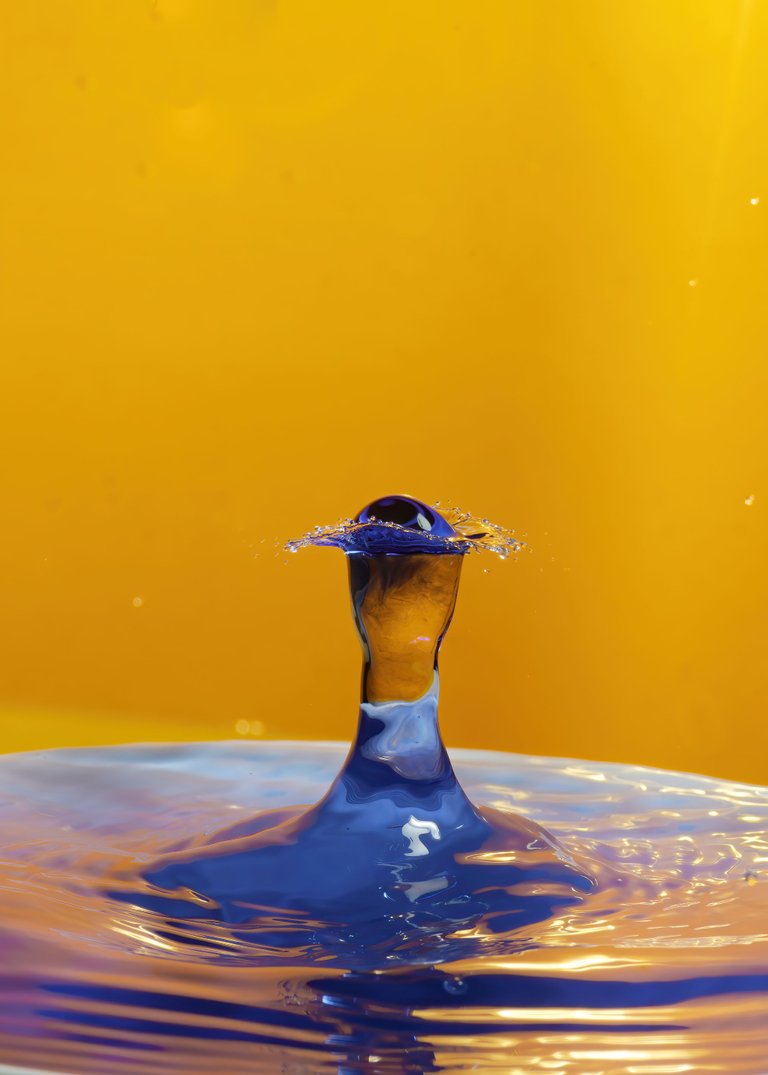 SAVE WATER - DRINK VODKA
(source -unknown)
---
Freeze 4: 6 milliseconds later - A flower of water?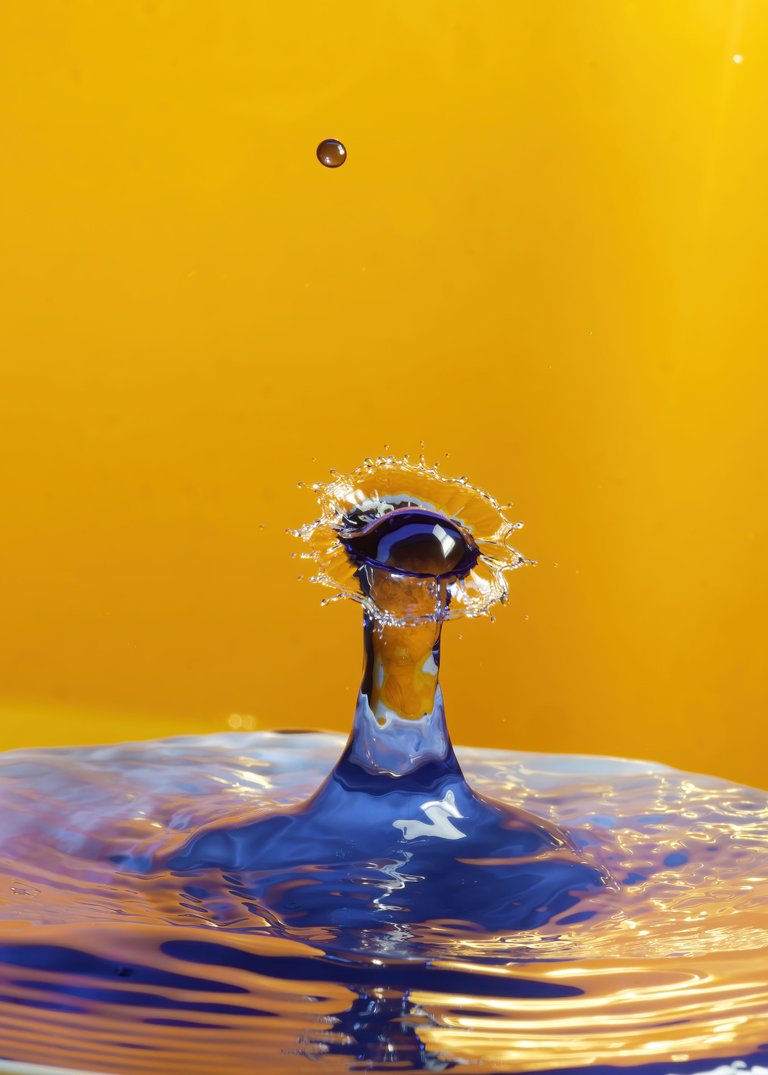 NO WATER - NO LIFE
(source -unknown)
---
Freeze 5: 9 milliseconds later The final click - the lovely umbrella...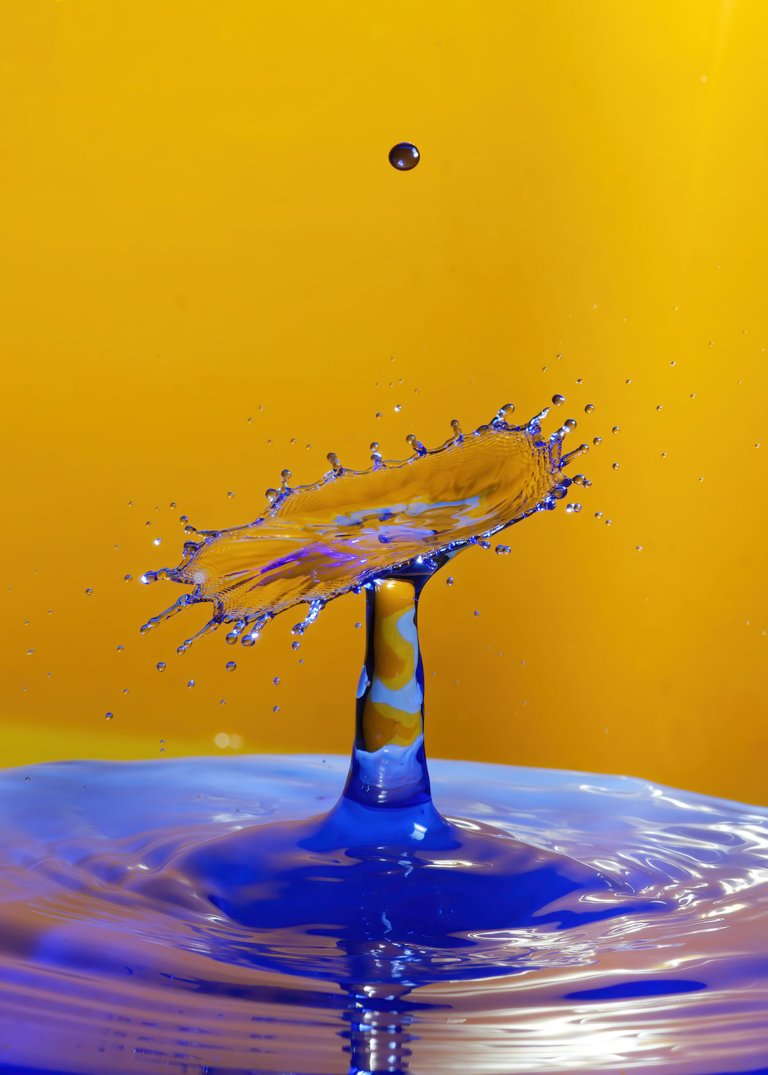 RICH OR POOR - WE NEED WATER FOR SURE
(source -unknown)
I used normal blue ink to color the water drops by adding it to the water in the bottle and used a yellow backdrop to enhance contrast.
I sure had lot of fun capturing these images because I had to teach myself so many things in the process...
Do you think they turned out well? Was all the effort worth it? Have you tried something like this? I look forward to suggestions and shared experiences from our expert community members.
Do comment freely and let me know.
PS: A big Thank you to @castleberry for inspiring me about linking images and quotes. I suddenly remembered his post where he linked images to thought provoking quotes.
Please comment freely and let me know your opinion. I will try to bring many different types of wildlife photos/macro/Astro posts to the community. Feedback and comments are welcome,. I am still learning many techniques and always value feedback from experts in this community.
Have a nice day everyone. Cheers!