Spanning 2.5 million light years with a camera! Do you think it's possible to click Glalaxies, millions of light years away, WITHOUT A TELESCOPE?
♦ Tell a man that there are 400 billion stars and he'll believe you. Tell him a bench has wet paint and he has to touch it. - Steven Wright
Well - my friends believed me when I told them about 400 billion stars but just could not believe it that Galaxies and nebulae could be photographed without a big-a$$ telescope,😂
So - I decided to try and show it could be done. I did!!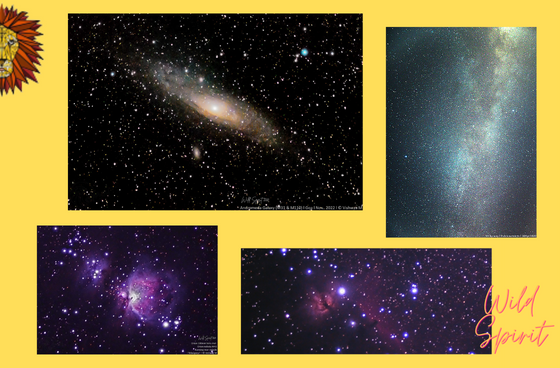 Here are some of the shots but before that, let me show you what I used to capture these...
Here is my setup -
A star tracker that I built using small stepper motor, arduino and some gears - This is needed to keep the camera rotating in sync with the stars as they move in the skies from east to west. Though the movement is very slow, since longer exposures are needed in astrophotography to capture the faint objects, the earth's rotation causes stars to move and look like small lines instead of dots of light. To avoid this 'trailing' a star tracker is a must. I really can not afford the professional ones yet (they are >1000 $) so I built my own DIY version

Tripod to mount the star tracker - I used my el-cheapo lightweight tripod

Camera and lens. I used my regular D500 and a 100 mm macro lens

Freeware software for using laptop connected with camera to take a series of photos (without touching camera- to avoid shake) with long exposure times (20 to 30 seconds each)

Freeware stacking and processing software to stack the multiple images to make the faint deep space objects visible
Here is what the setup looked like: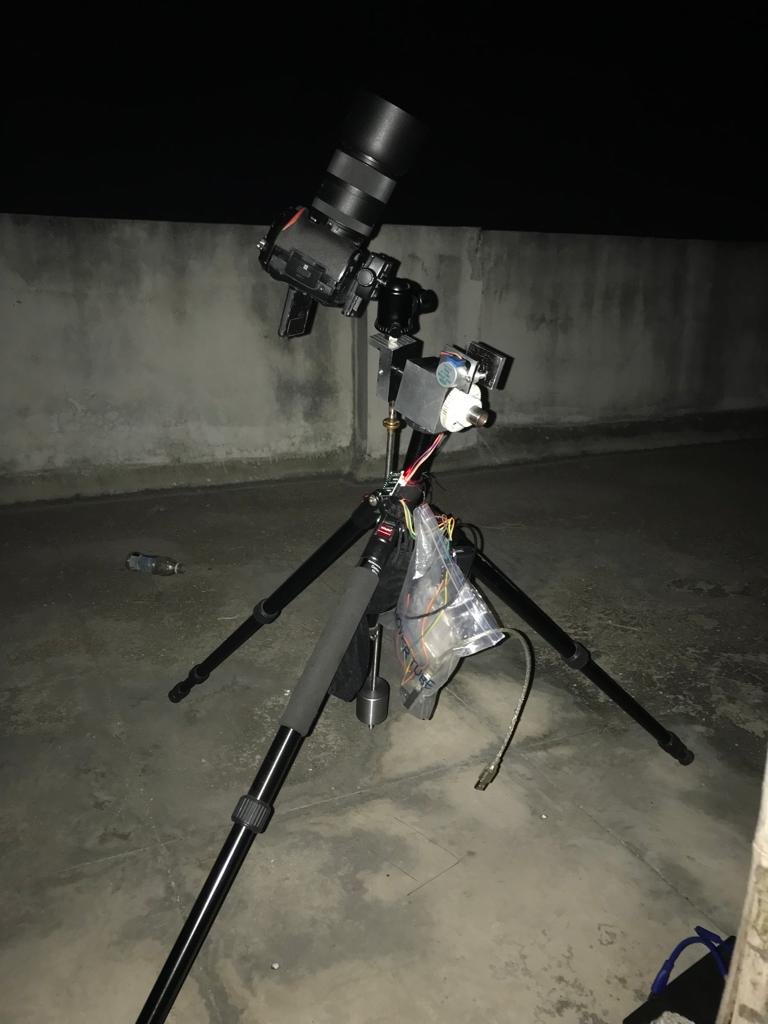 My DIY astrophotography setup with star tracker
Here are some of the results:
MILKY WAY - Our own galaxy
The side arms of our spiral galaxy are visible as glowing bands in the skies with dense population of stars.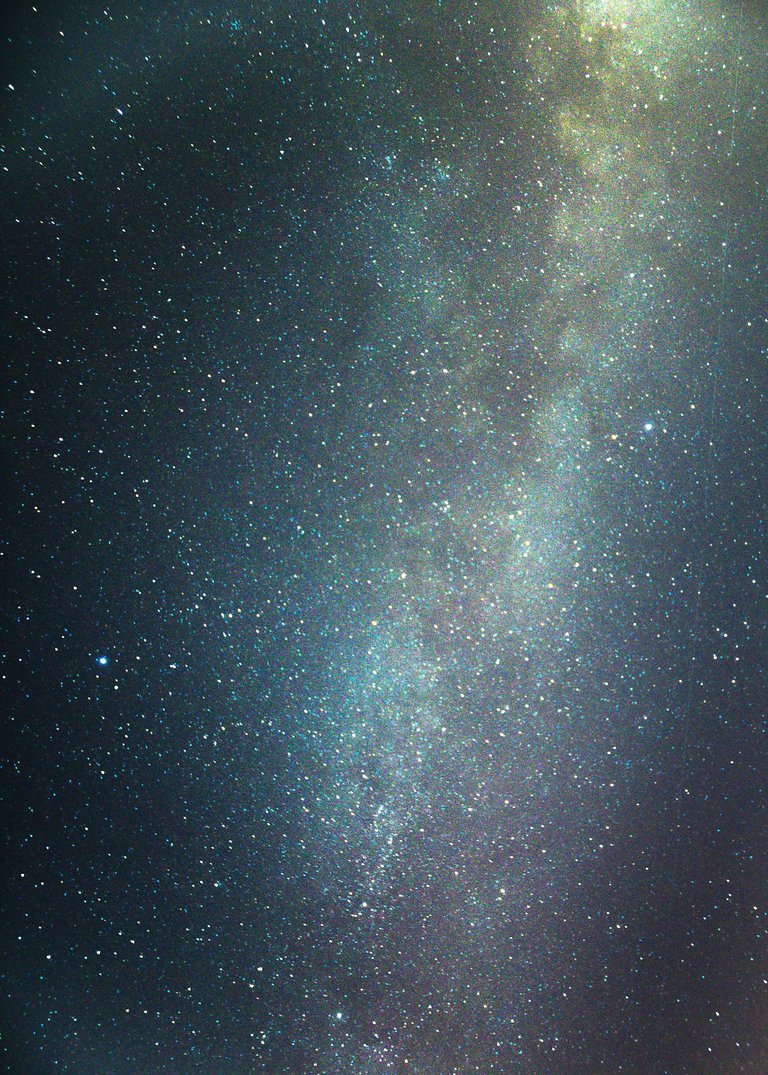 MILKY way with my car😀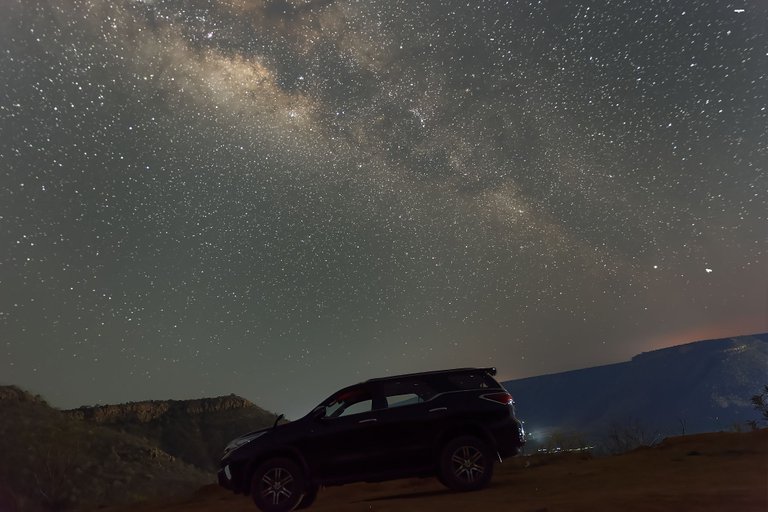 Orion nebula & running man nebula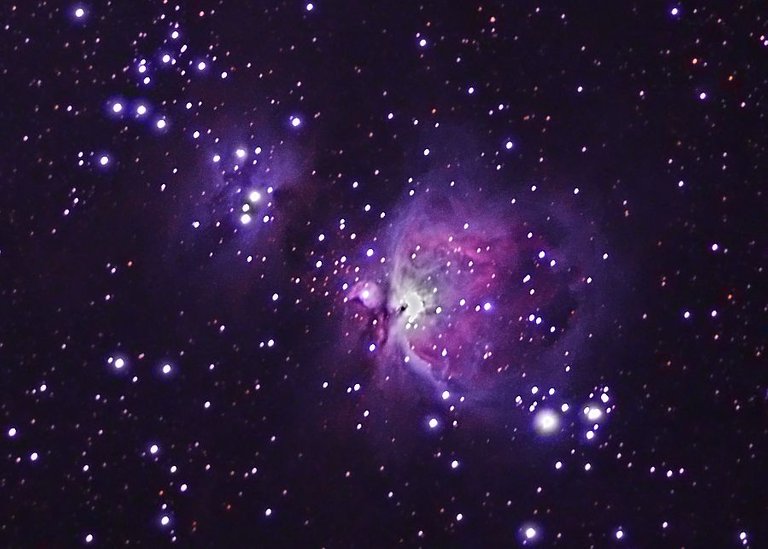 Flame nebula and horse head nebula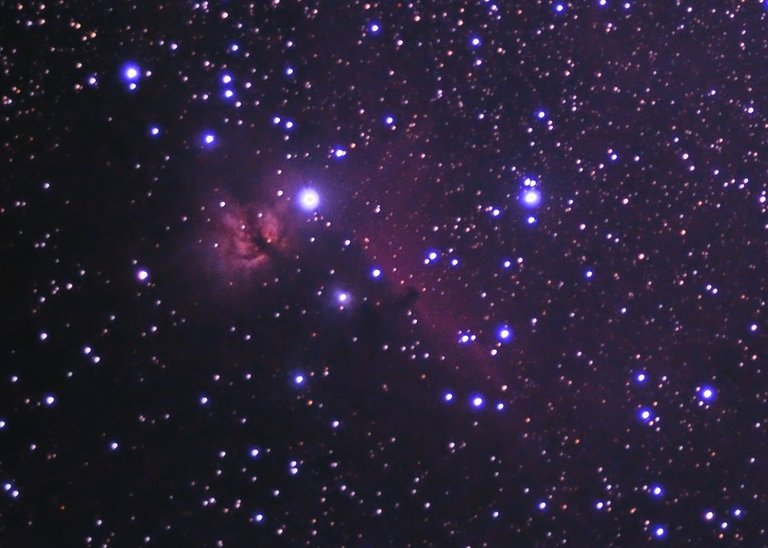 ANDROMEDA GALAXY - 4.2 Million light years away!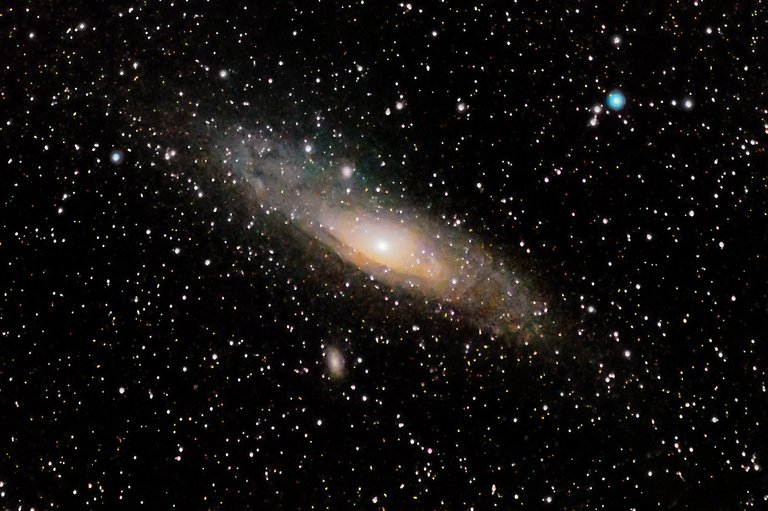 I am not claiming that I could produce NASA quality images with just my DSLR and lens. However, the fact that I am able to capture these deep space objects from my rooftop with just rudimentary equipment blows my mind!
Further, the fact that the objects as we see them now are actually as they existed millions of years ago is just incredible! The picture of Andromeda I took last week actually captured the light from Andromeda that left Andromeda 2.51 million years ago since Andromeda is 2.51 million light years away from earth!! Some of the stars may not even exist today...😲😵
Isn't it spooky that we take pictures today of objects as they existed millions of years ago?
I would love to hear your own views on this. What do you think ? Do you think it was worth it? Have you attempted or would you attempt anything like this in photography?
Please comment freely and let me know your opinion. I will try to bring many different types of wildlife photos/macro/Astro posts to the community. Feedback and comments are welcome,. I am still learning many techniques and always value feedback from experts in this community.
Have a nice day everyone. Cheers!