Now I have always been a big fan of sharks🦈
To the point where I have gone cage diving with great whites at the Neptune Islands in South Australia.
And when we recently had a holiday at Norfolk Island one thing I didn't expect to see was a Bronze whaler shark.. Let alone 30 plus in a feeding frenzy at the boat jetty!
So I would like to share some photos that I took on Norfolk Island.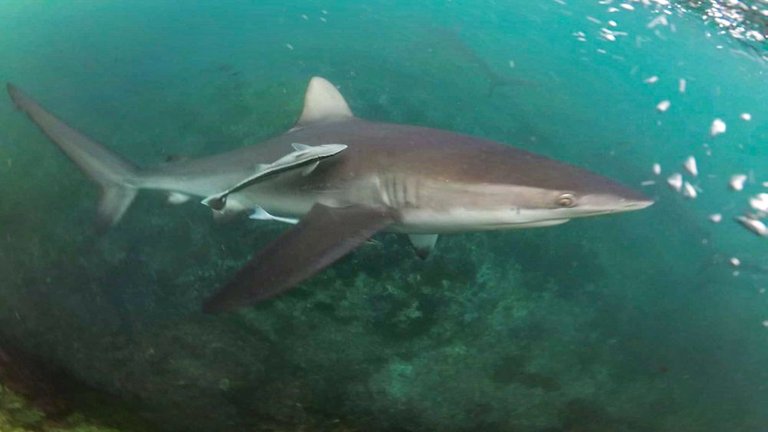 It all started as we went out on a fishing trip to catch some food for the week. Here the locals call it catching not fishing as there are so many fish out here.
And they were not wrong!
My first line drop with two hooks, the sinker hit the bottom about 40 metres deep and I felt a bite straight away.. I reeled it in and bam two sweet lip both about 30 cm long.
Wow what a great start to the fishing trip.
The next 2 hours it was drop in your line and pull out a fish it was crazy!!
We caught 2 bucket loads of sweet lip and red cod.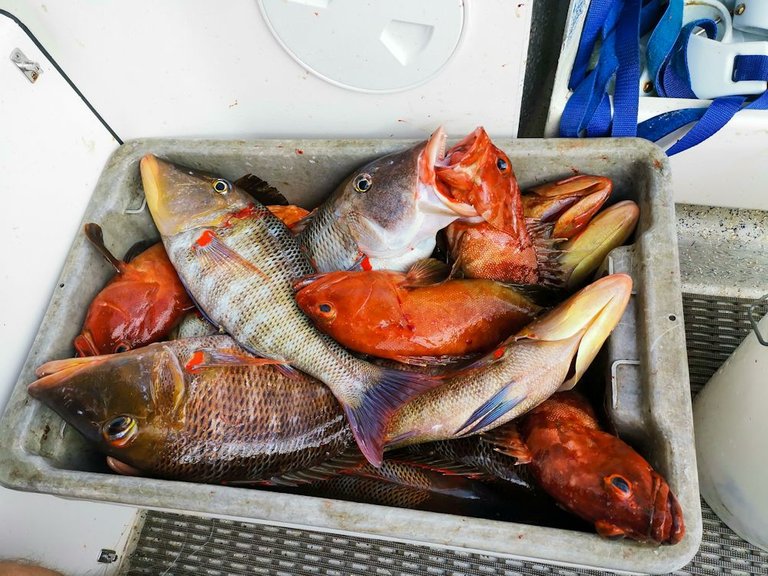 Then once we headed back to the peir the skipper started to fillet the fish for us. While throwing the fish frames into the water.
Not long at all once the first fish frame hit the water, bronze whaler sharks started to appear. This was when things got interesting.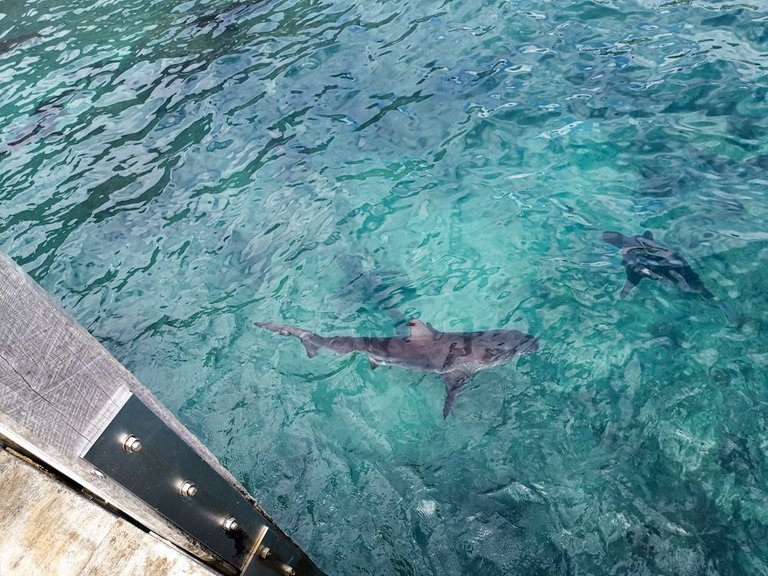 I counted at least 30 sharks as they all started circling in the water like a circle pit at a heavy metal concert.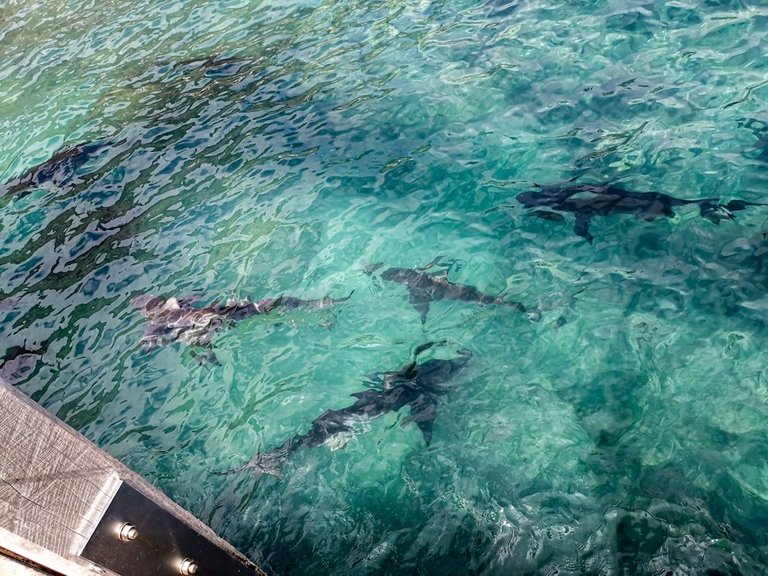 Then the moment a fish frame hit the water the would all go crazy!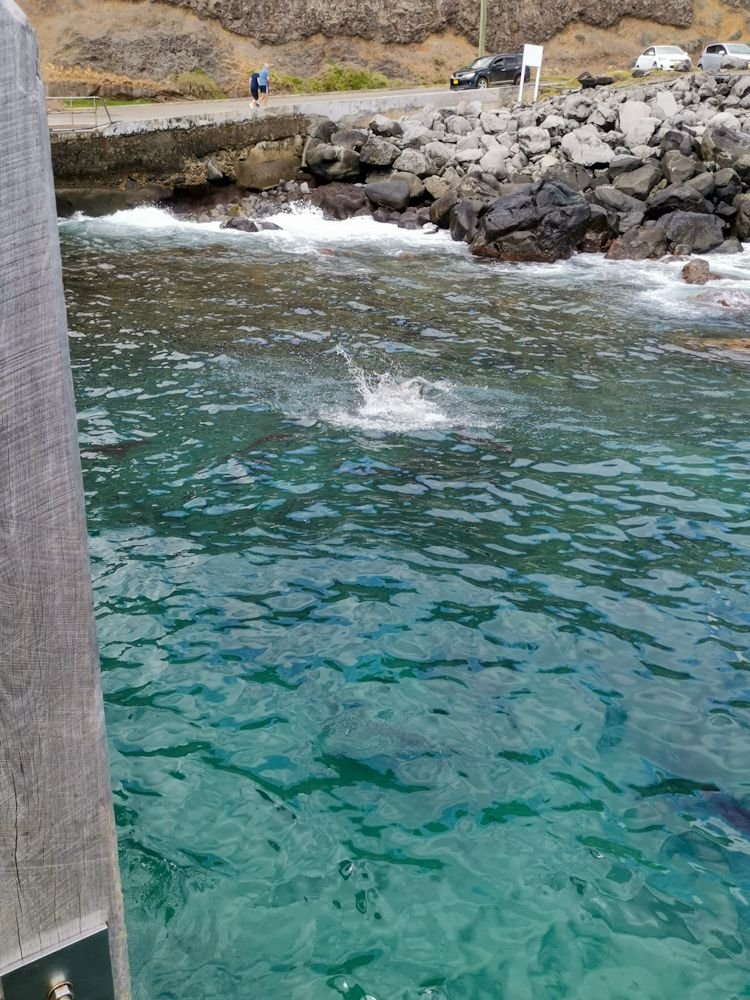 We sat on the pier steps and watched the choas ensue.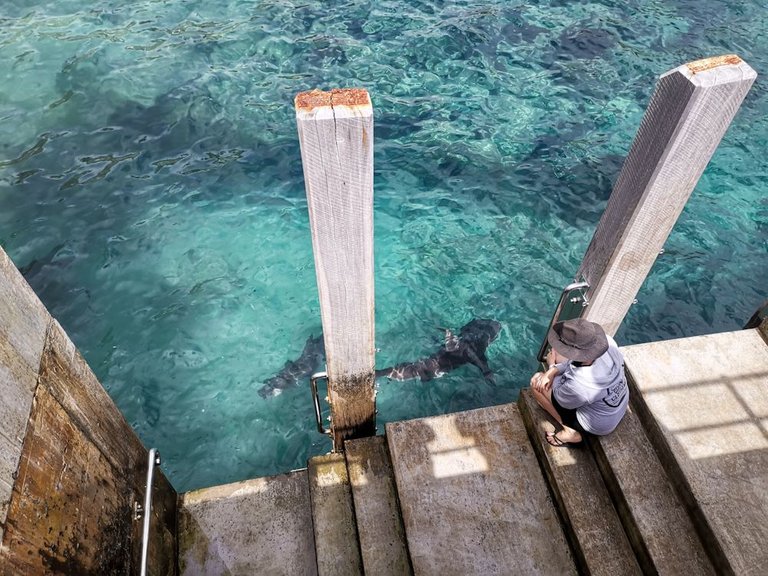 These sharks were hungry and they must know exactly when the fishing boats come in.
I went down to the waters edge on the stairs for a closer look and the sharks would come real close to me. You could see cuts on their nose and body from when they were all trying to get a free feed.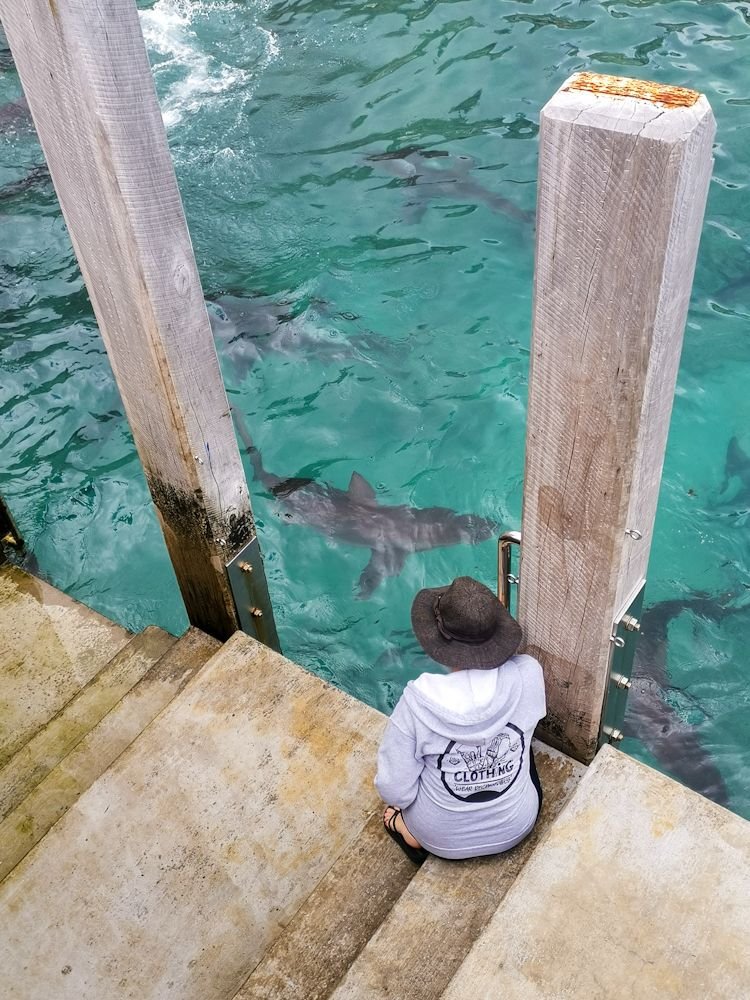 Now this gave me an idea, probably not the safest idea, but most of my ideas are never the safest haha.
Now I have my gopro with me, so I summoned my inner Macgyver and thought, what if I sticky tape it to a broom stick that way I can put it in the water (safeish) and get some photos and video of these sharks underwater.
So we headed to the local store and got a broom stick then the next day headed back to the pier to try it out.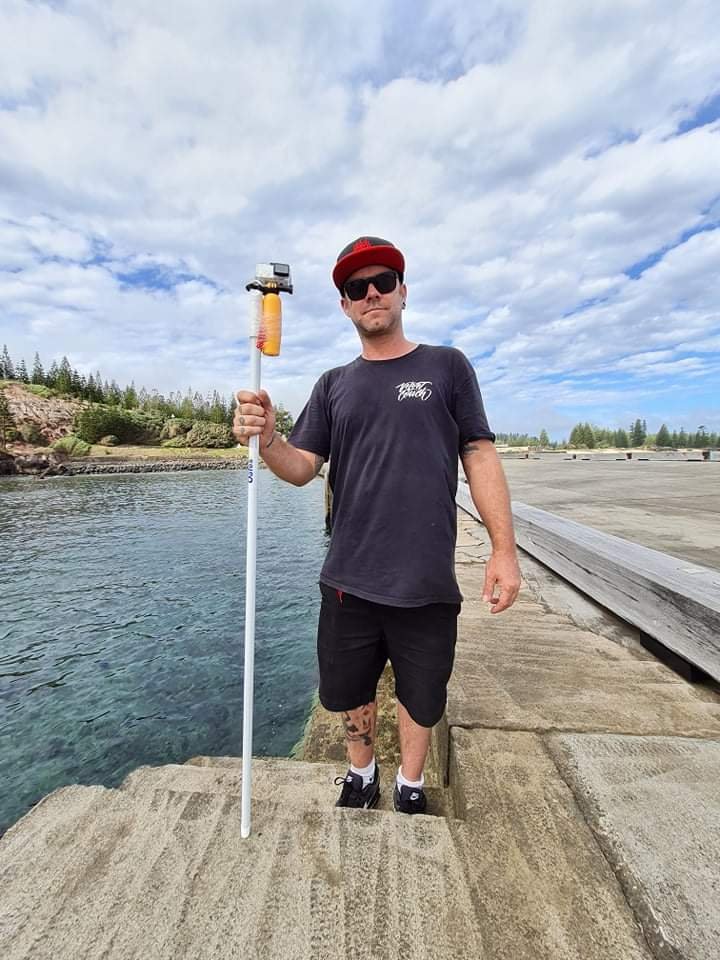 The fishing boat arrived and like clockwork along came the sharks.
And wow the end result worked a charm!!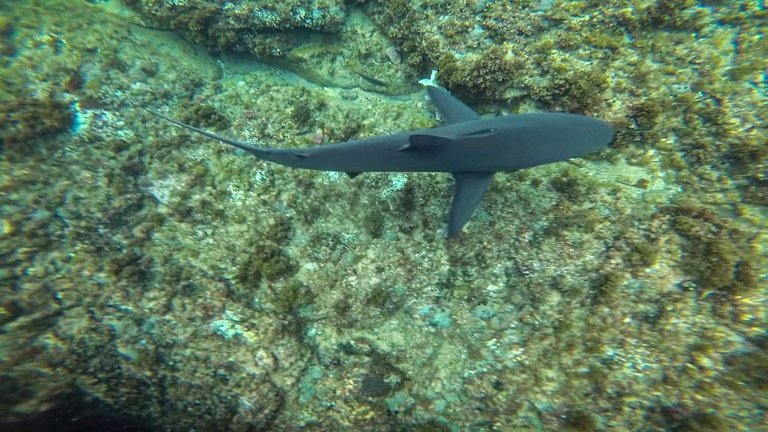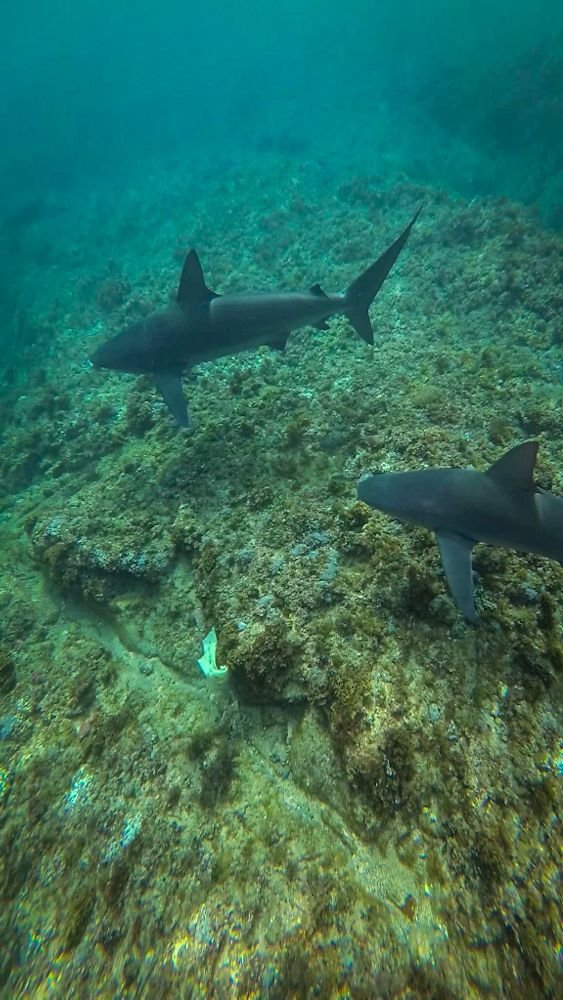 Jacques Cousteau eat your heart out haha.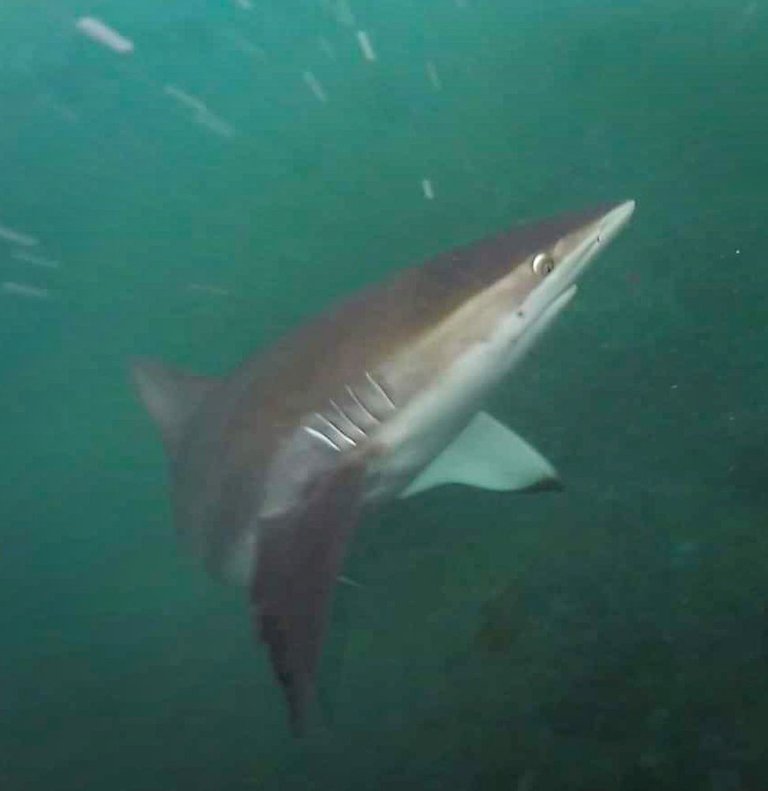 I took the following screen shots from my go pro.
Now these photos don't really do justice for how big these Bronze whaler sharks are.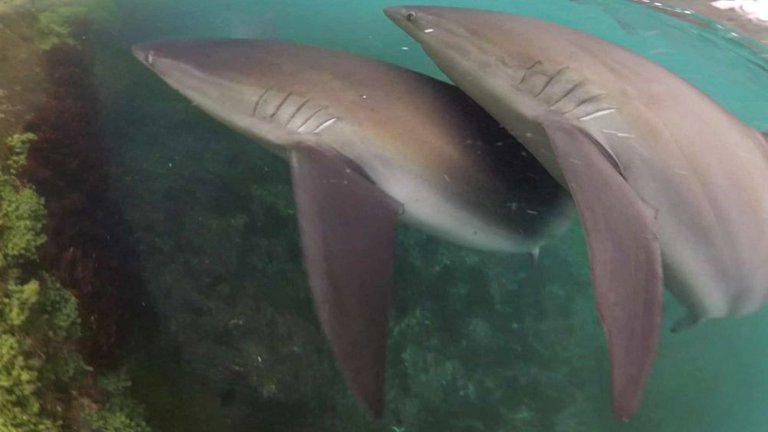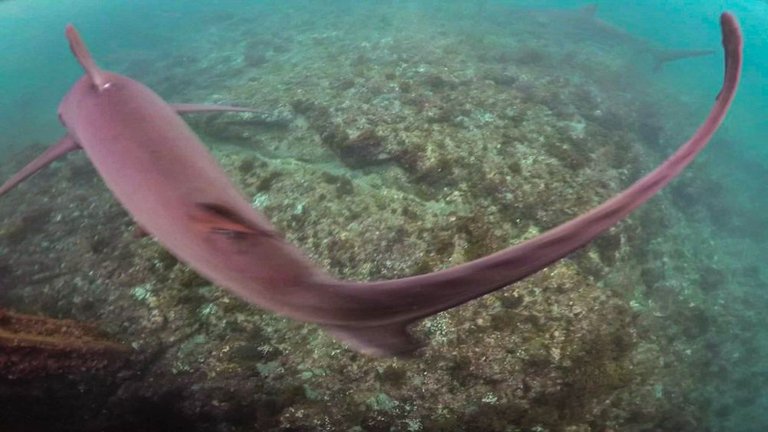 Some of these guys were fully grown and roughly 3.3 meters long!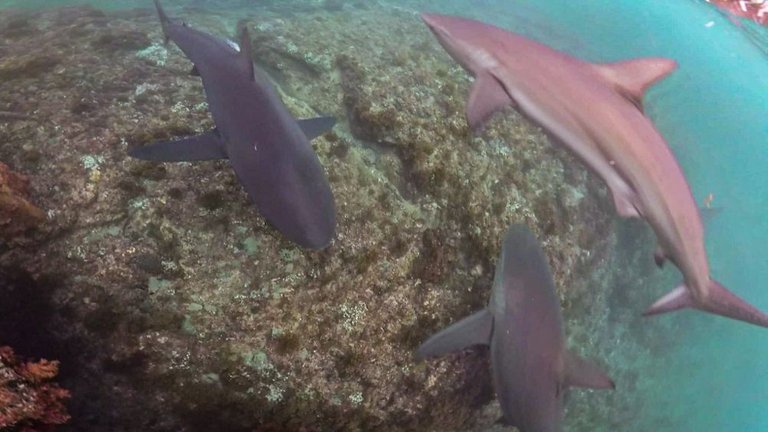 Bronze whaler sharks are also known as Copper Sharks or Narrow tooth sharks.
They can weigh up to 170 kg.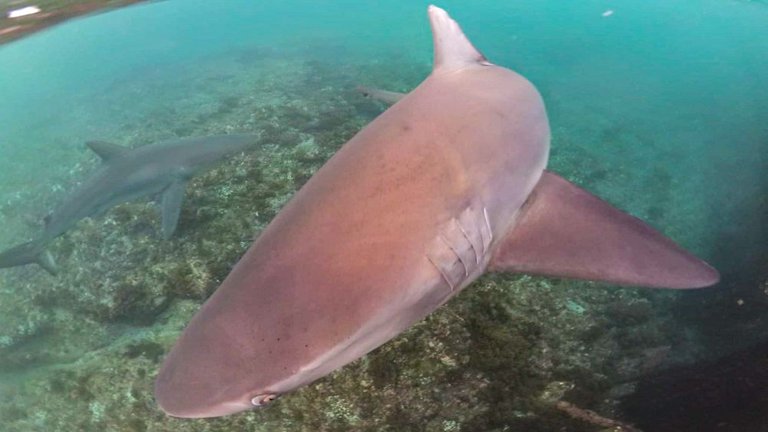 These sharks are not friendly to humans especially when there is a presence of food or prey.
So what could possibly go wrong getting 30 centimetres away face to face eye to eye with these crazy sharks haha.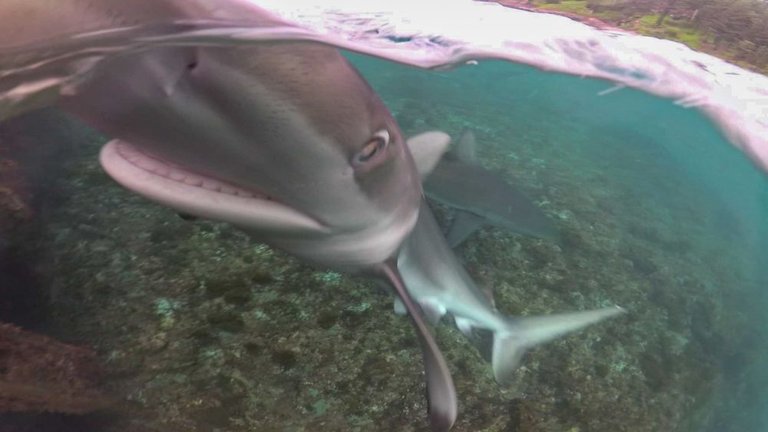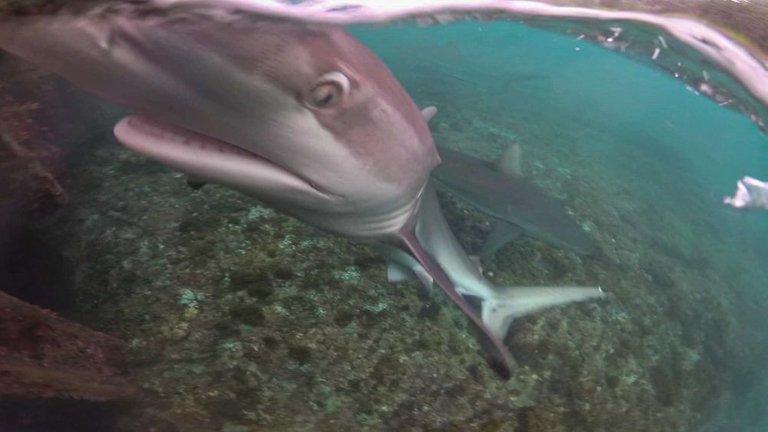 The moment I would put the camera in the water they would swim straight up to it.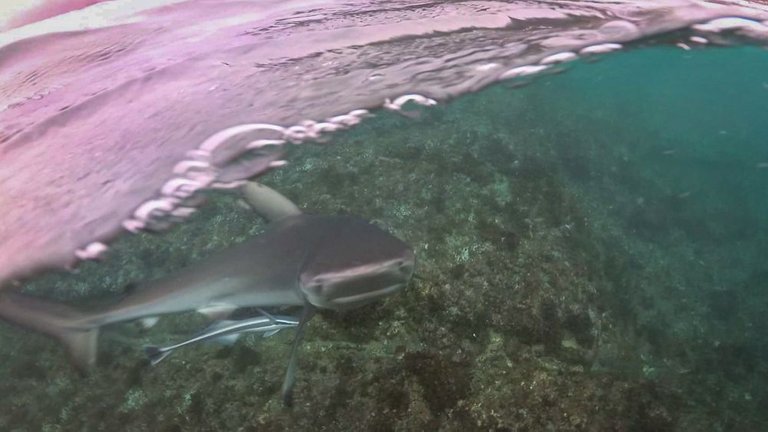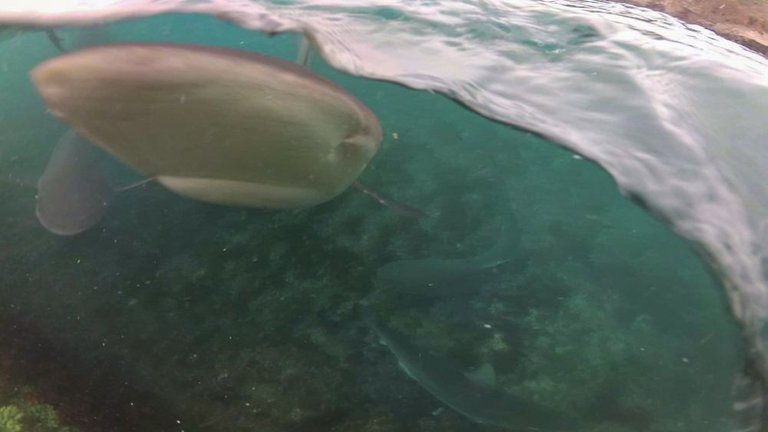 It was a bit hard to see what was going on under the water as it was an over cast day.
I would have my eye on a shark coming towards the camera then all of a sudden a shark would try and bite it from the side. I did not see that coming at all.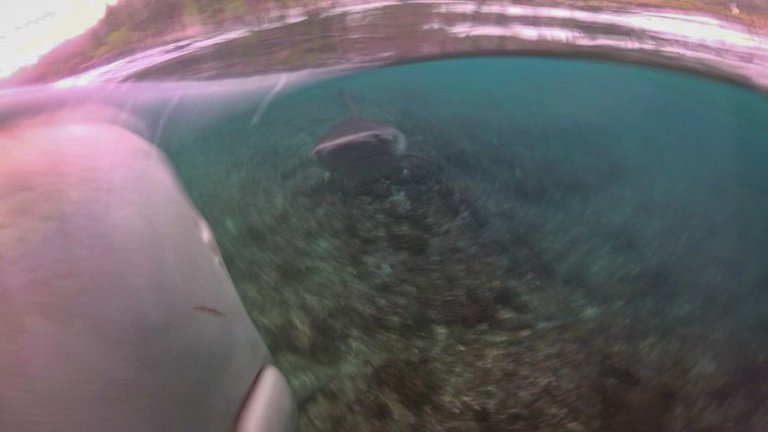 I thought I might step it up a notch and asked one of the fisherman for a fish frame to see if I could actually hand feed one.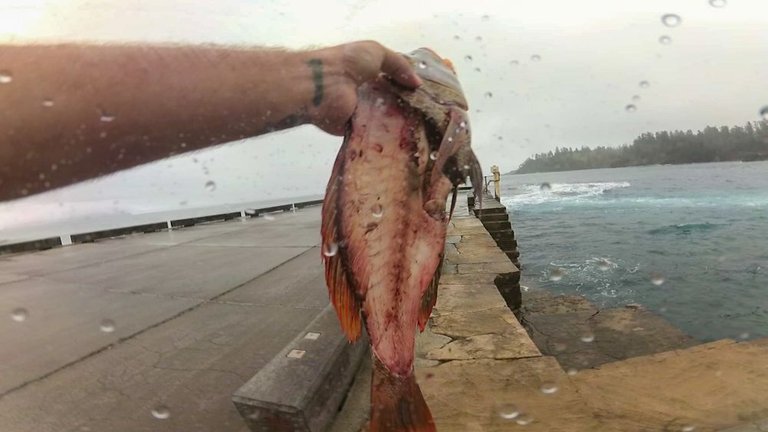 I dangled the fish in the water and one swept by just missing it. I'll tell you what it definitely got the heart started.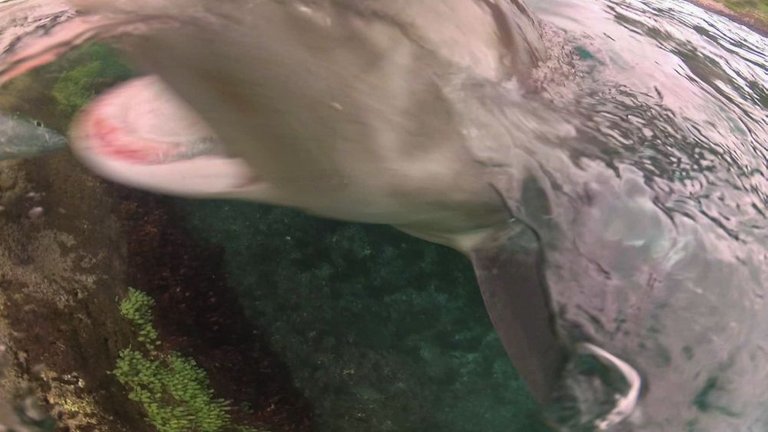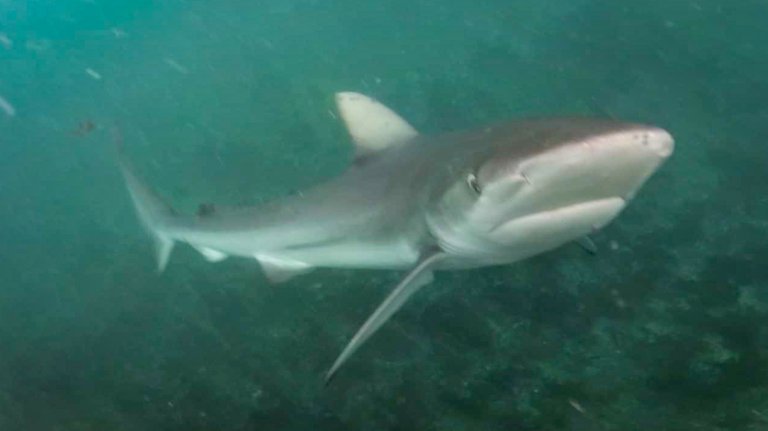 I let go of the fish right next to the step to see if one would come up closer.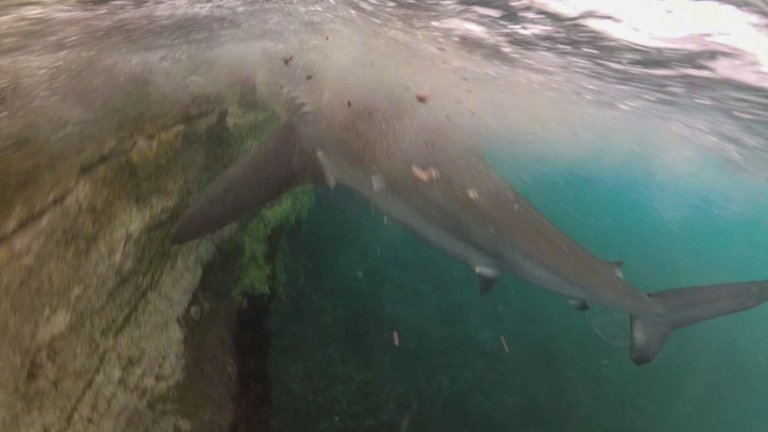 And just my luck as a shark came up to grab it a wave came past which pushed the shark right onto the stairs in front of me!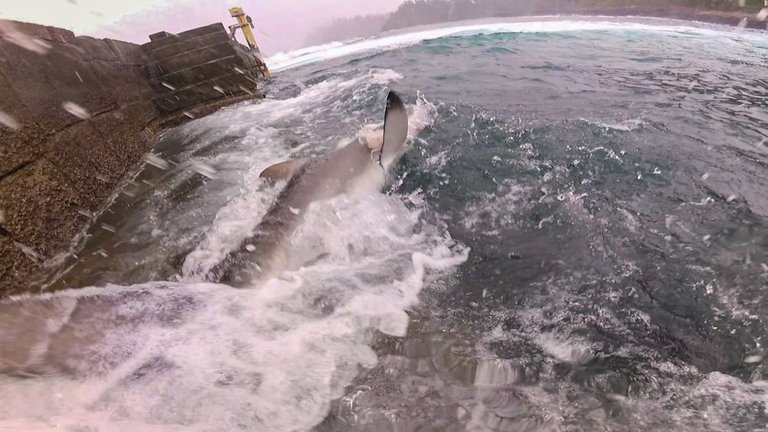 Holy fuck this was way too close for comfort. The 2 meter shark was flailing around on the step out of the water right in front of me!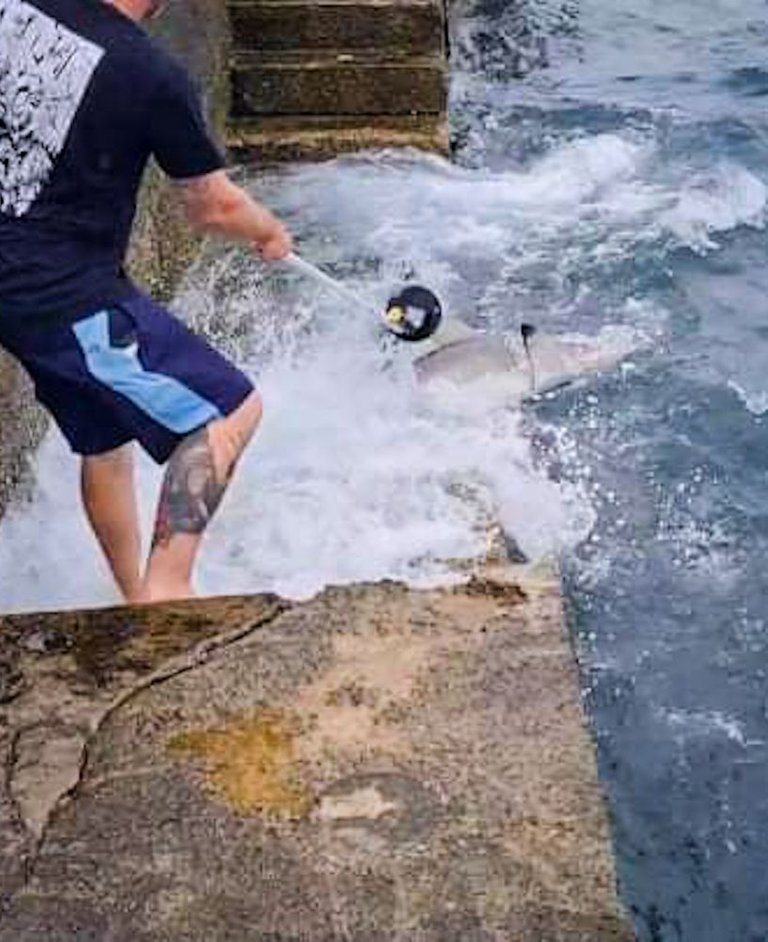 It only lasted a couple of seconds, but time slowed down for me. It was like I watched it all in slow motion. Luckily his tail was towards me and not the head, otherwise I might have gotten a nice scar with a stupid story to go with it. But not this time. You got to risk it for the biscuit haha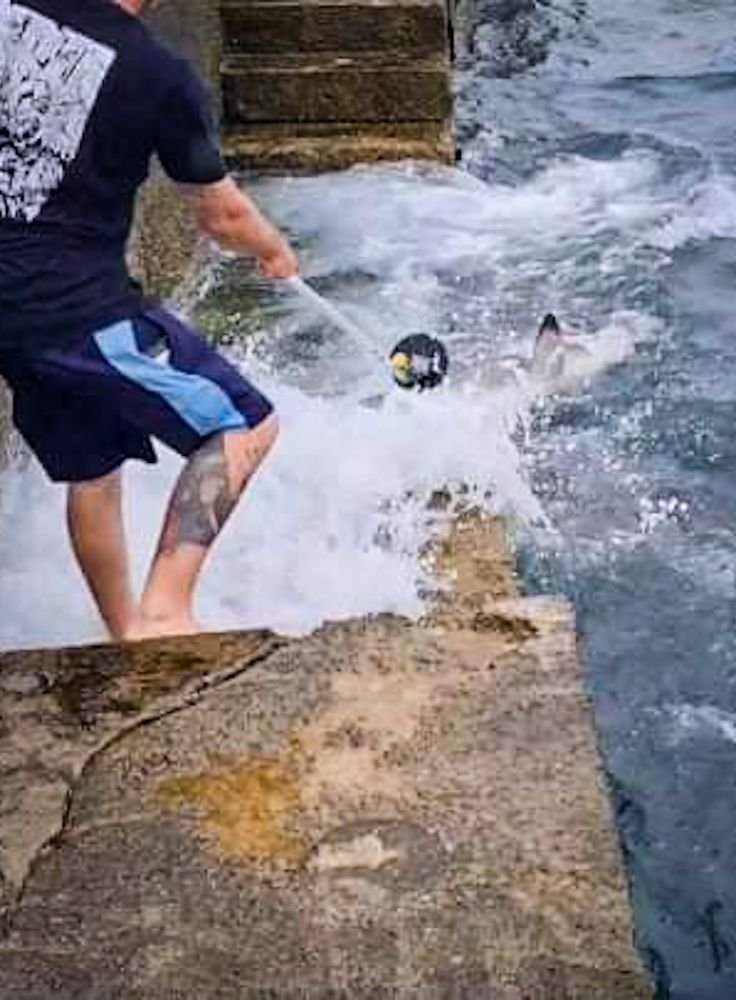 And with my national geography ghetto diy camera set up, I think the risk was worth it.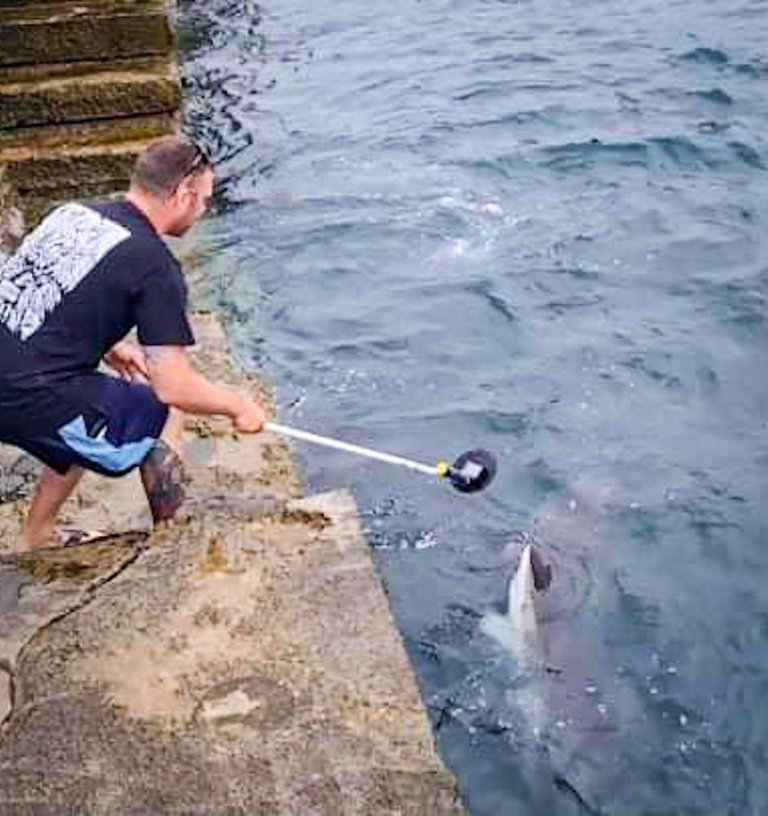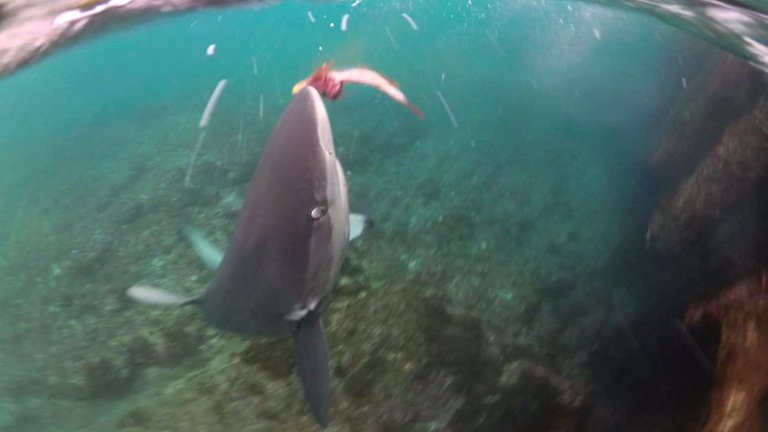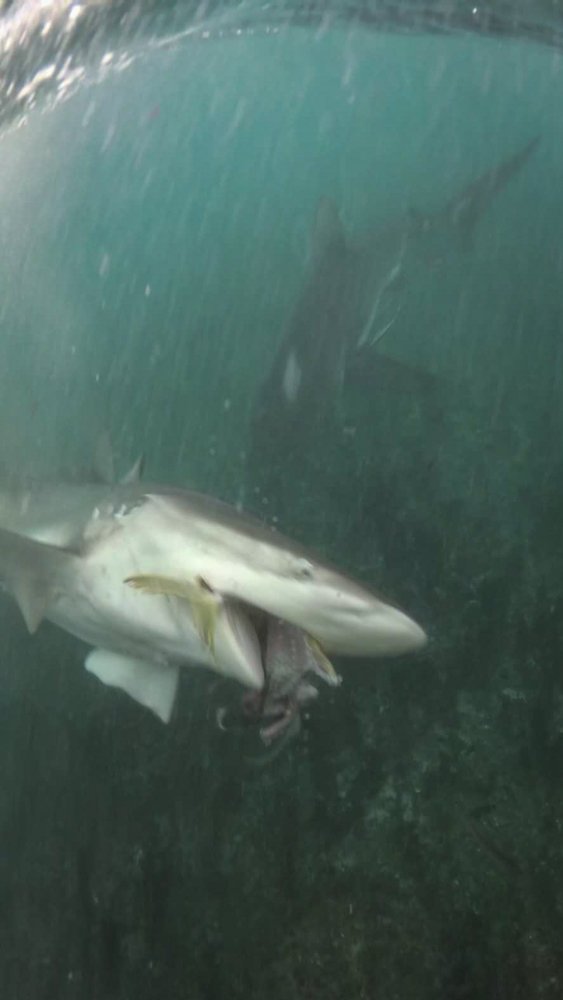 Some of the biggest sharks had a pilot fish.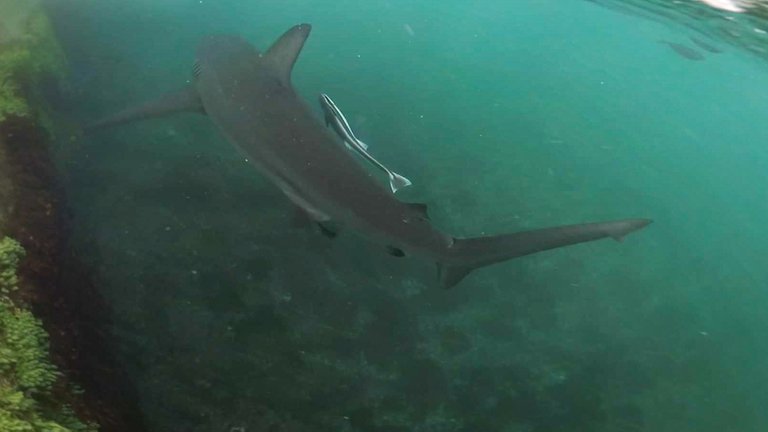 Bronze Whalers have a slow reproductive rate and take 13-20 years to reach sexual maturity. So their biggest threat is fishing where they are pretty easy to catch.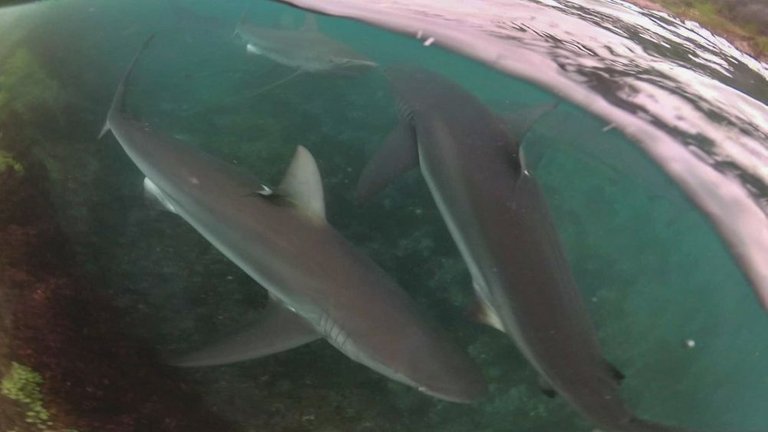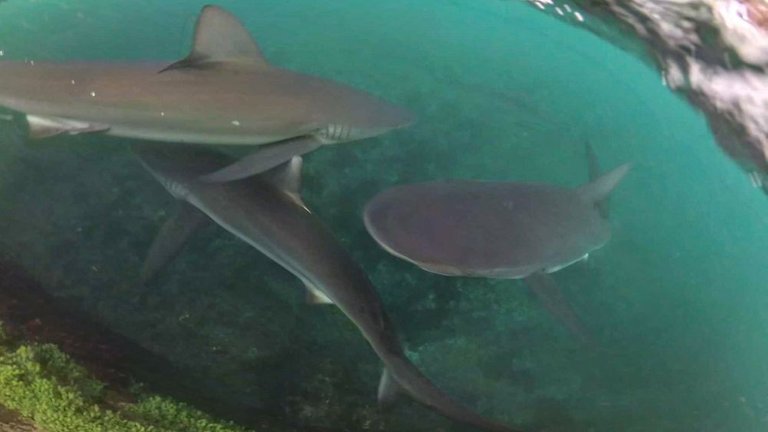 The life span of a female bronze whaler is around 25 years and 30 years for males.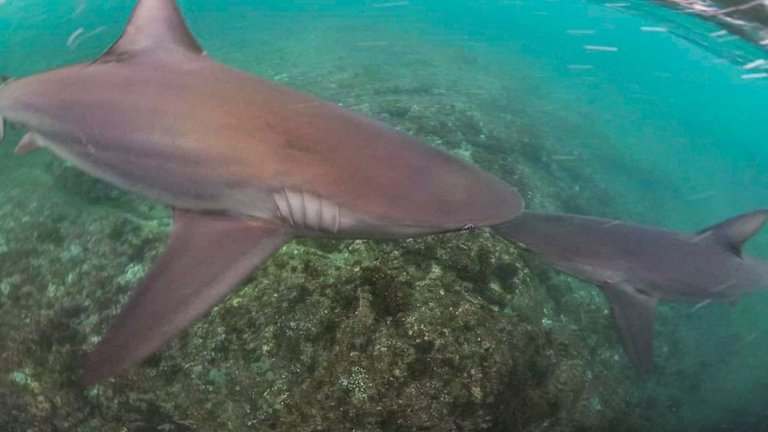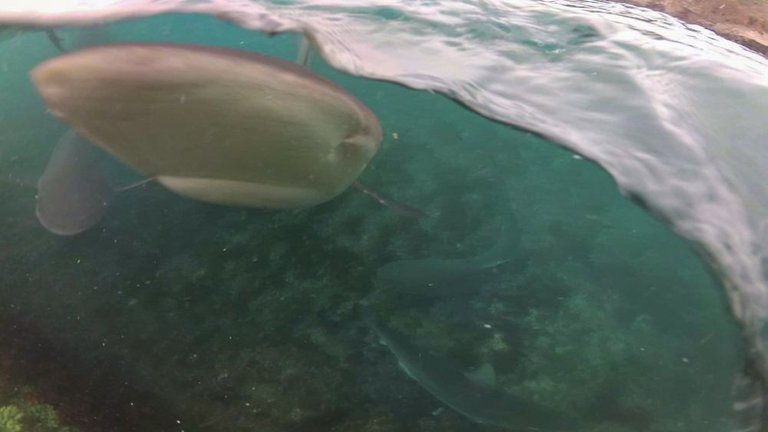 The crazy thing that I noticed was when the sharks came to the fishing boats seemed to be when the surfers would go out on the other side of the peir to catch some waves. Maybe it was safer as all the sharks were pre occupied on this side of the pier?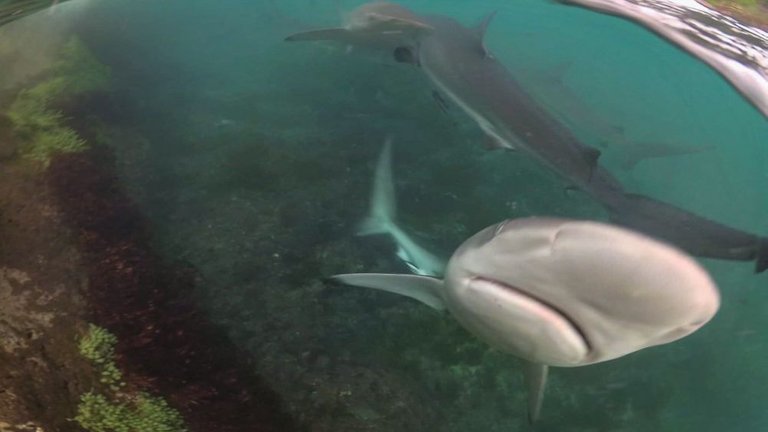 It was so fascinating going through the videos that I captured to see how these sharks behave underwater when there is food around.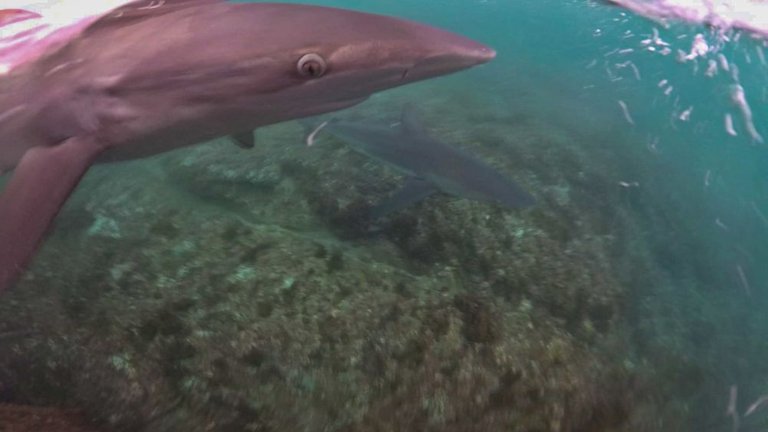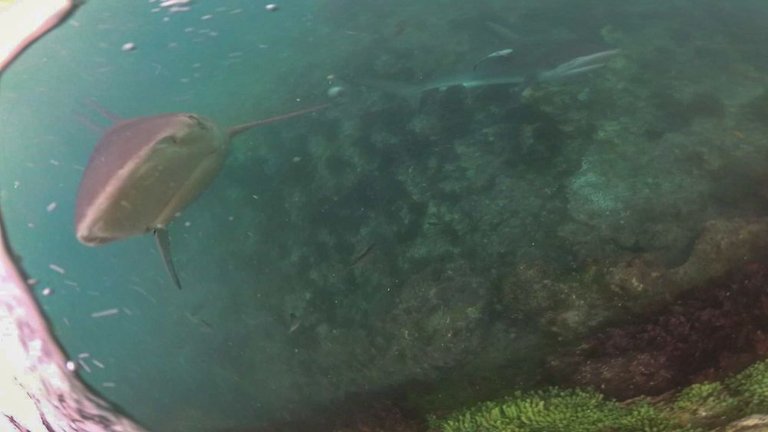 Seeing sharks at Norfolk Island sure was an excellent surprise! And I look forward to making a video!
So stay tuned for that.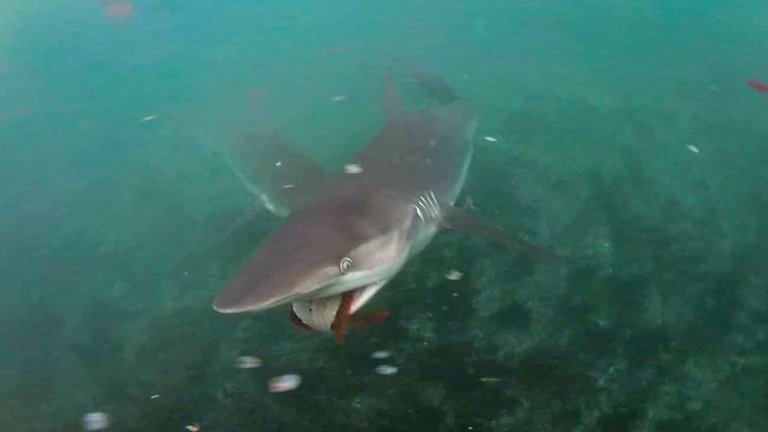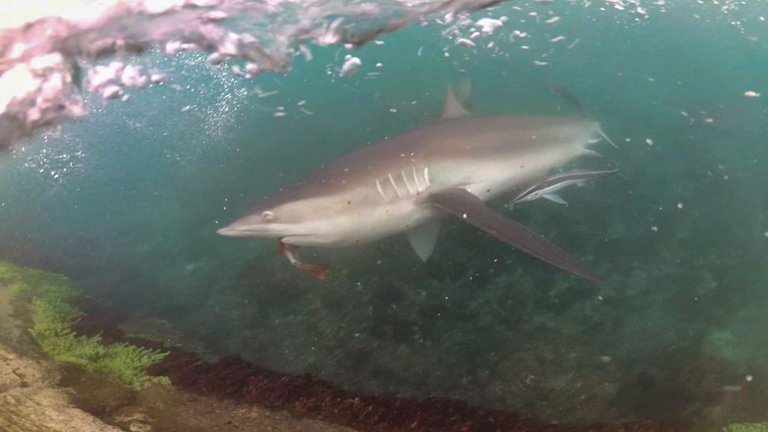 And if you ever find yourself on Norfolk Island make sure you head down to the peir at Kingston or Cascade to see the sharks when the fishing boats come in 👍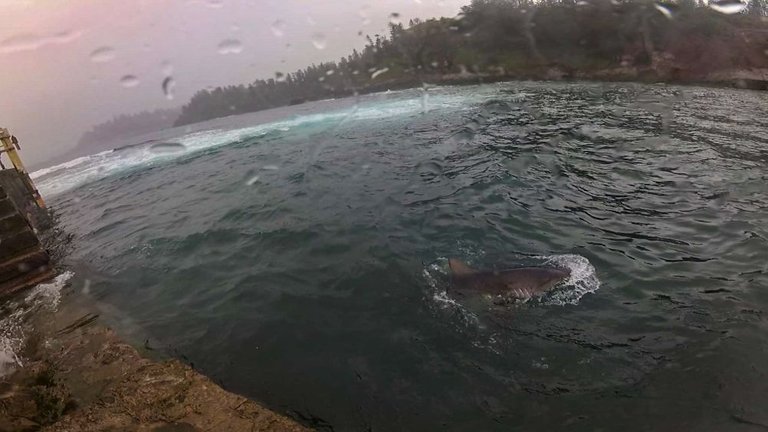 As always
Happy travels!