I'm aware this is not a cleaned beach environment. Efforts to protect the environment have been initiated but have not had a positive impact. The local tourists here have surrendered. Hopefully, one-day environmental inspections can help the government here serious in maintaining the cleanliness of the beach.
This is Ujong Blang beach, Lhokseumawe, claimed as a beach tourist attraction.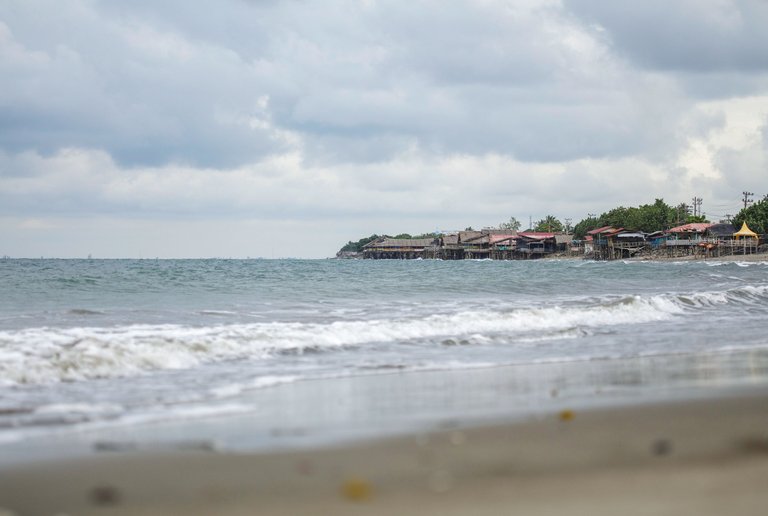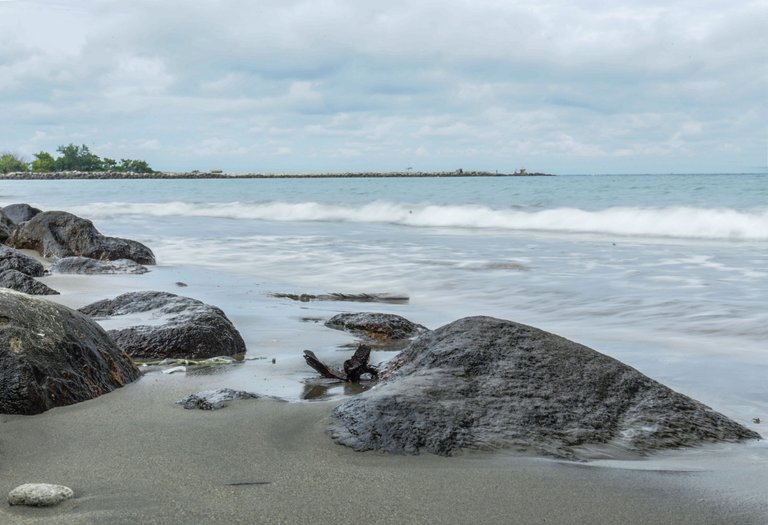 Communicating wise understanding to people living in coastal areas is very important to complete beach cleanup missions.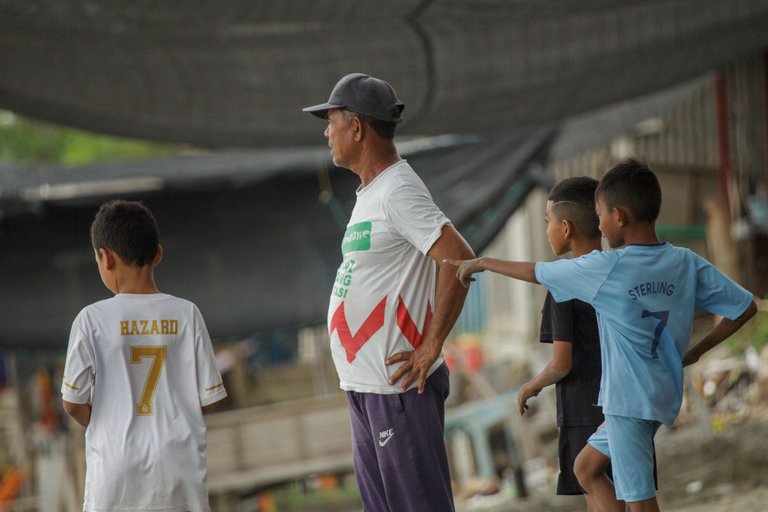 I'm trying to avoid trash getting into the photo frame, but it's unavoidable. I was frustrated in this situation, my mind said, ah, this is the truth!.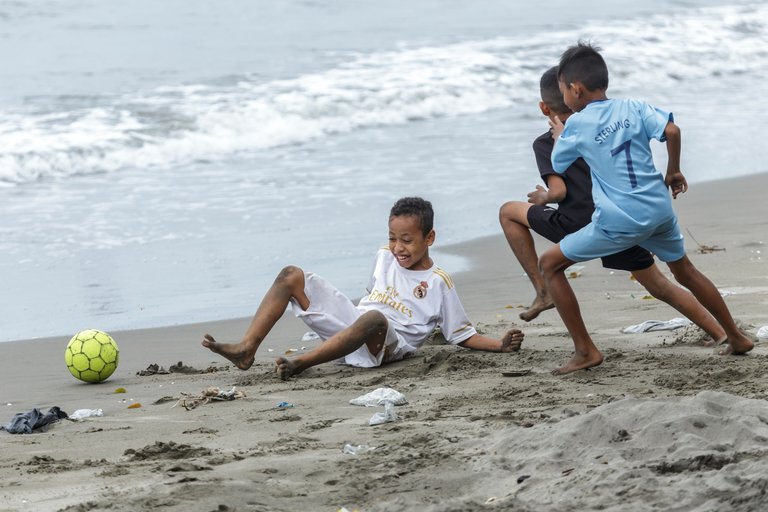 Born and raised in a coastal environment, accustomed to the shore environment, familiar with fishermen. Three local boys having fun playing football, I asked myself "Do they want to be fishermen or maybe they aspire to be professional soccer players?" Who knows!
Hazard's jersey at Real Madrid, Sterling Manchester City, and a boy wearing the PSG jersey really enjoy playing football. Assuming they are fans of the club and the names of those professional players, or maybe a gift jersey from their parents.
Despite all the problems above, the boy's cheerfulness accentuated the scene of carefree freedom.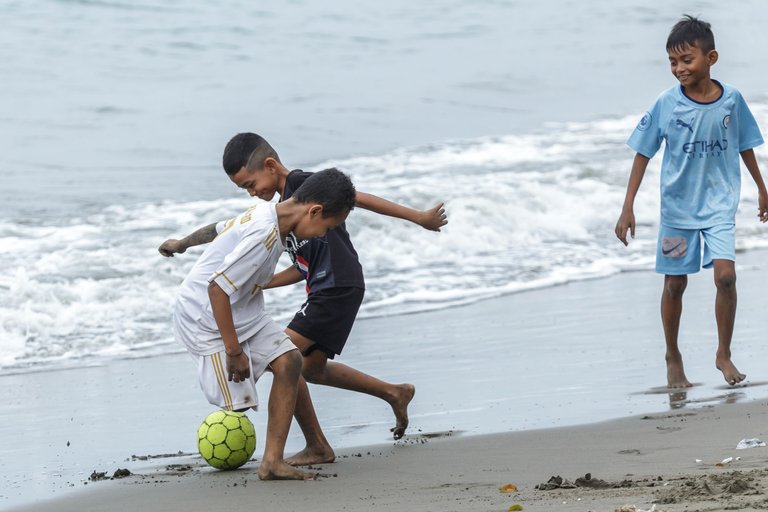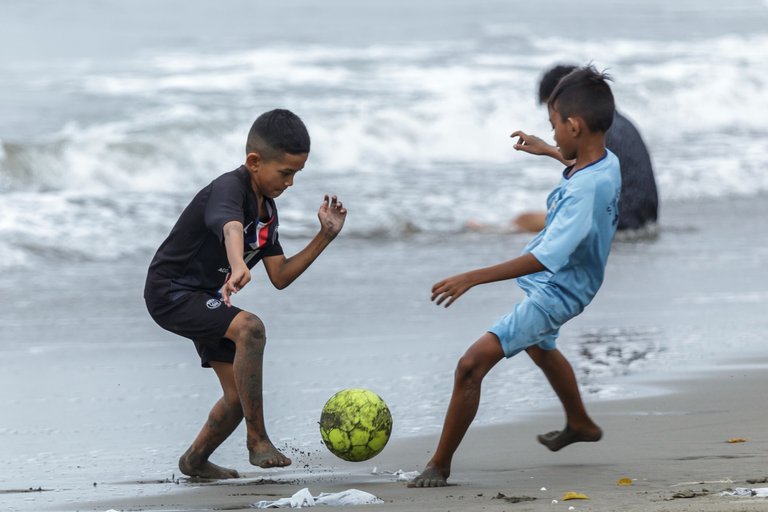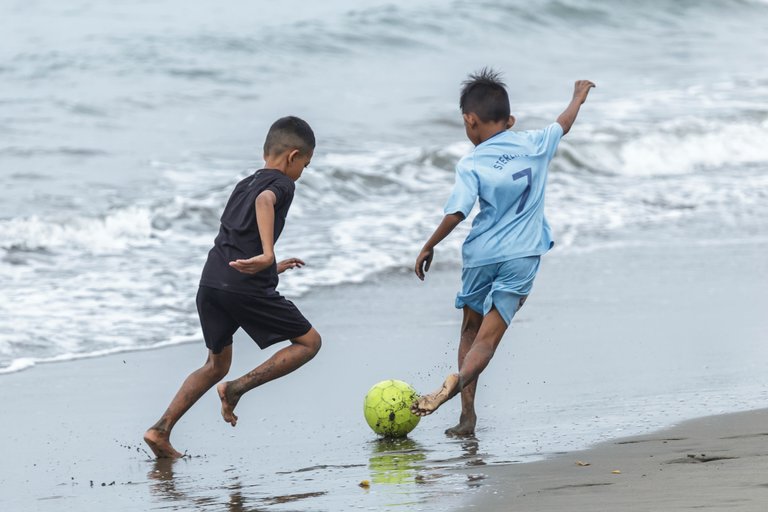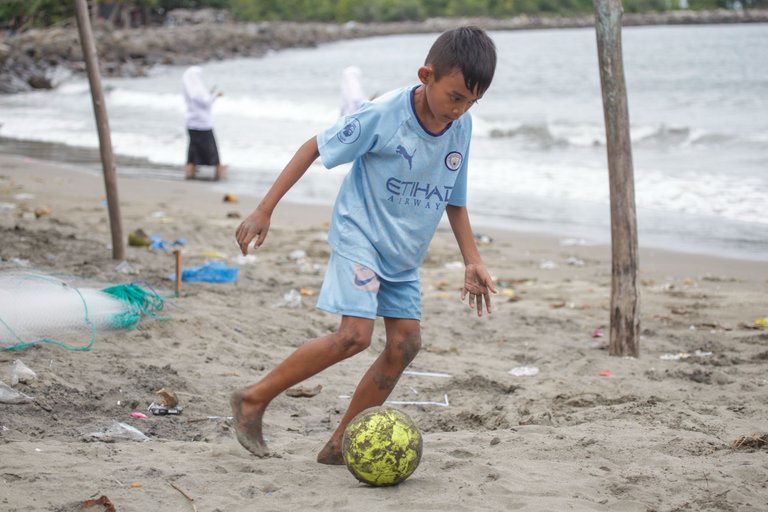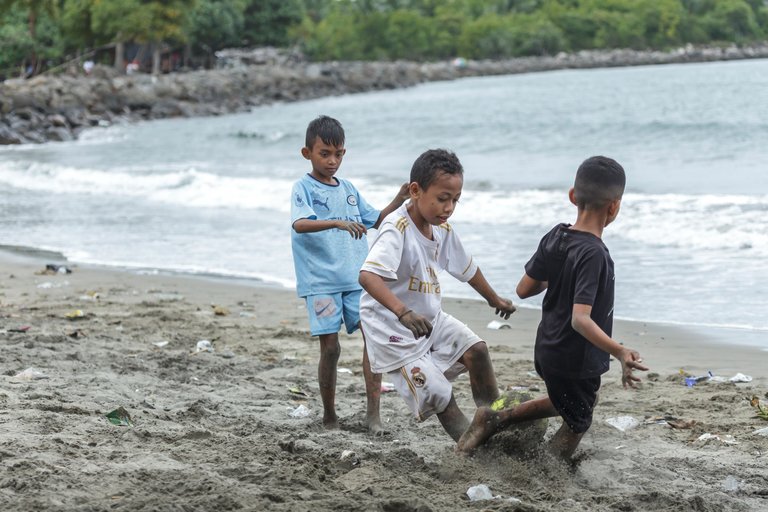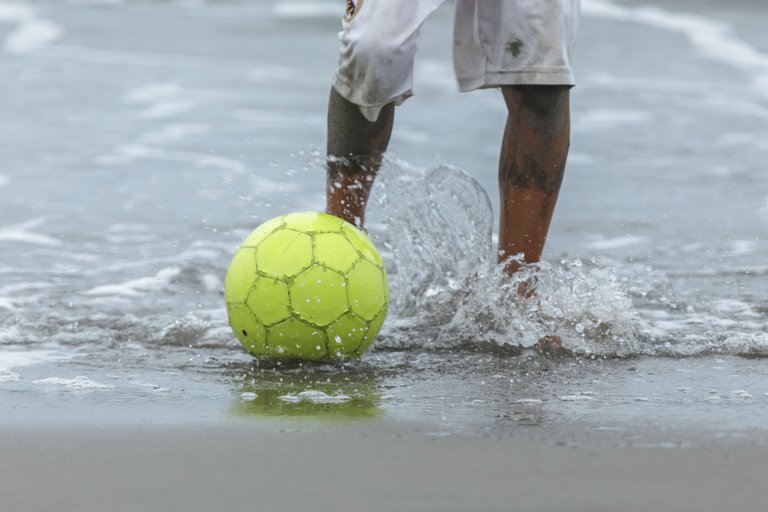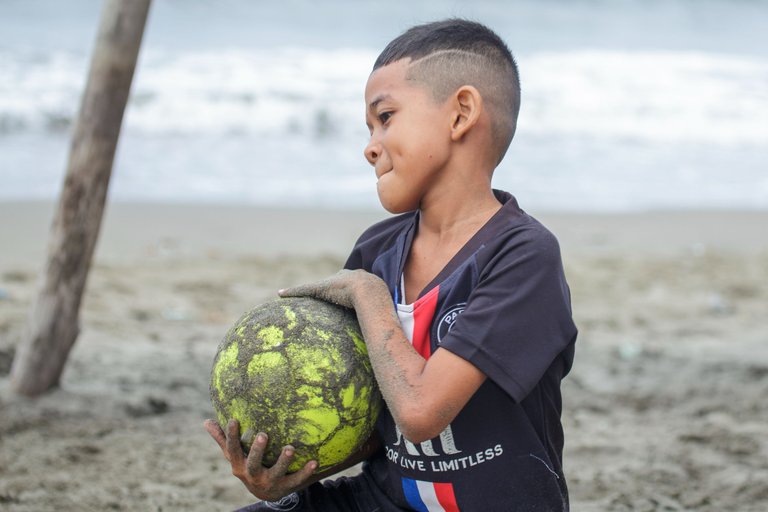 Ujong Blang is an expression in the Acehnese, which means the expanse of land at the end.
To quote the wikipedia source:
Ujung Blang beach is one of a famous beach in Lhokseumawe. Ujung Blang beach stretch of the river estuary Cunda (kuala cangkoi) covering four region namely Ujung Blang village, Ulee Jalan village, Hagu Barat Laut village, and Hagu Tengah village. wikipedia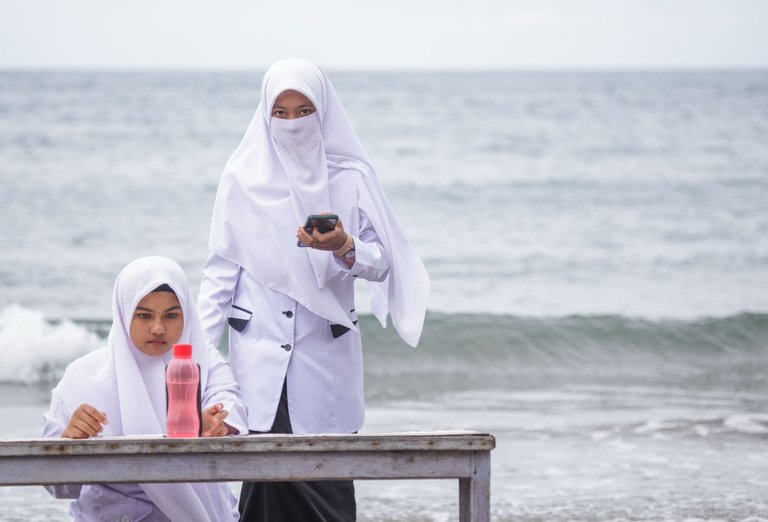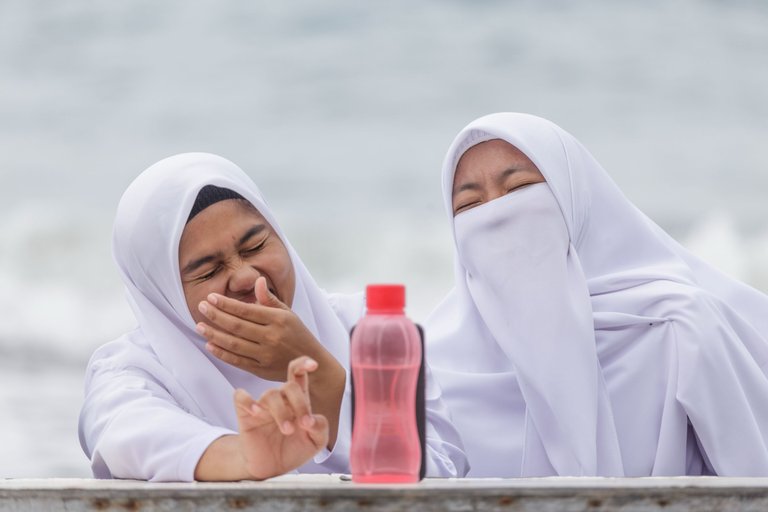 Two hijab girls as local tourists enjoying the afternoon there. They were busy taking pictures of themselves, realizing that another camera was targeting, suddenly behavior shyly, they both whispered and laughed.
On the other side of the seaside hut, a fisherman enjoying deep sleep, perhaps embellished with sweet dreams in the afternoon caressed by the gentle sea breeze.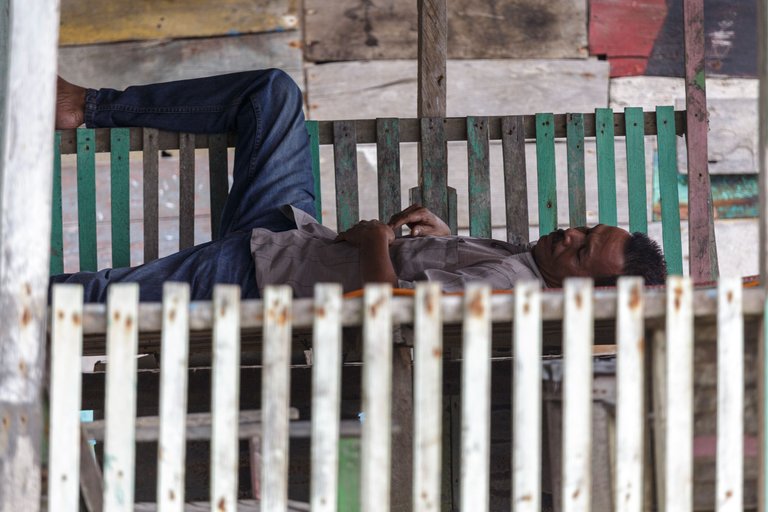 The fishing boat is back on its way to the pier, as well I want to go home. Soon it will be time for the sunset prayer.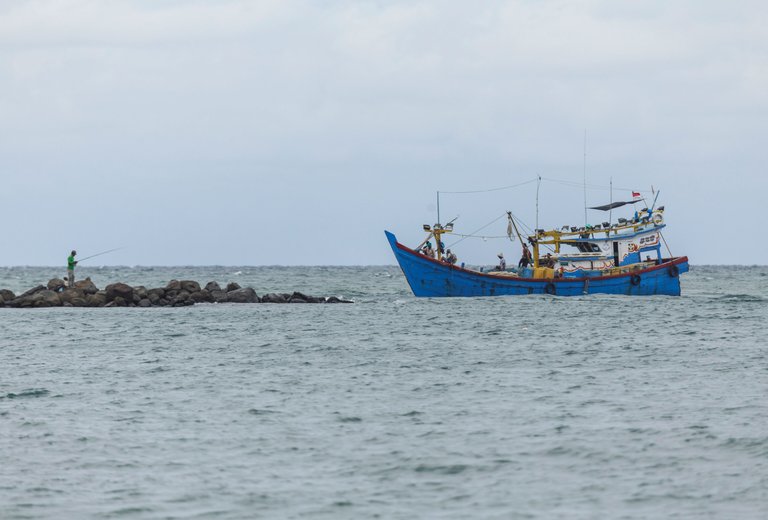 Thank You
Irfan M Nur (@vannour)
Make Canon EOS 6D + EF100-400mm f/4.5-5.6L IS USM