'Half-hot tea', a translation of te ½ panas, a familiar term to the Acehnese people for tea drinks in a 350ml Royalex FM360 model glass. Maybe the right term is warm tea, a temperature that does not burn the tongue.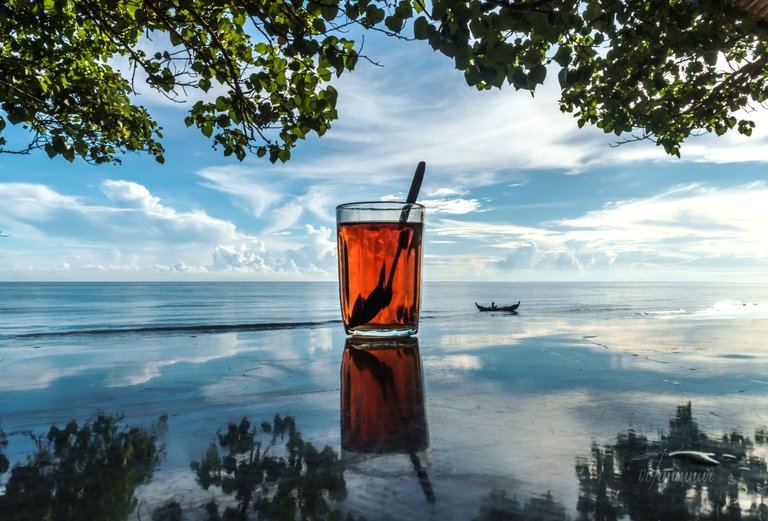 Te ½ panas accompanies enjoying the serenity of Ujong Blang beach, Lhokseumawe in the morning, fishermen with their boats leave the beach. A husband is helped by his wife to earn sustenance with fishing nets around the breaking waves. Two kids are having fun like the beach is theirs, it's far away, a tanker belonging to the Perta Arun Gas company is calm with its anchor.
The hibiscus tiliaceus tree on the shady beach makes it lazy to move from the seat, several shots left and right produce the photos below.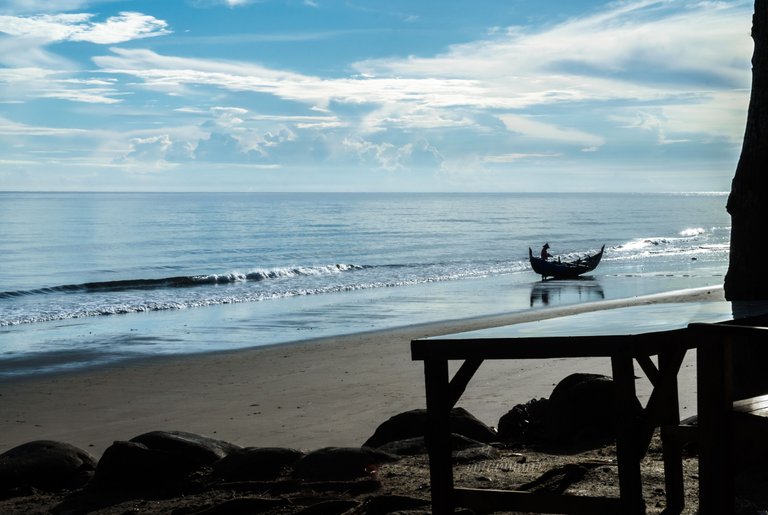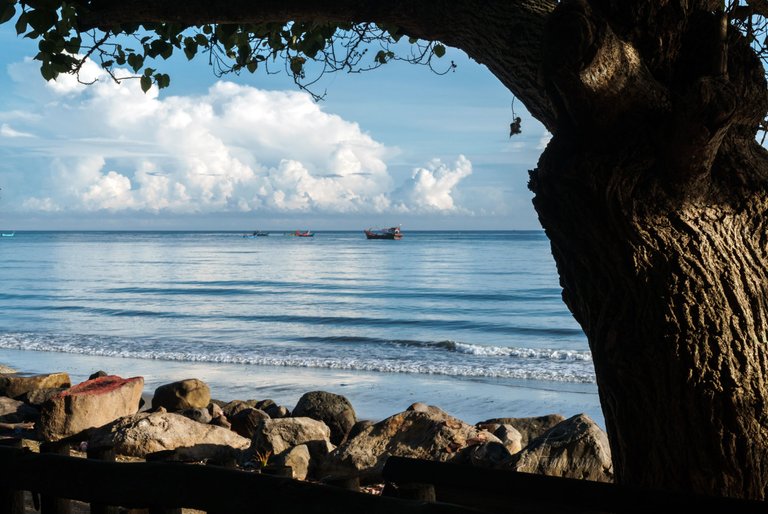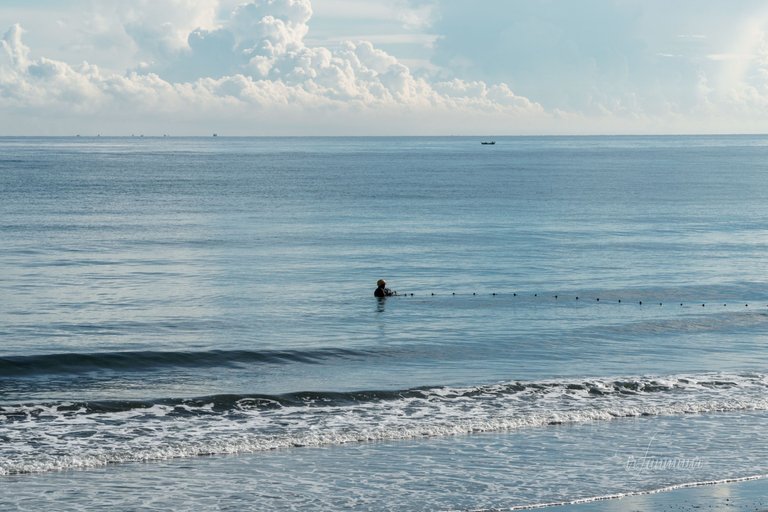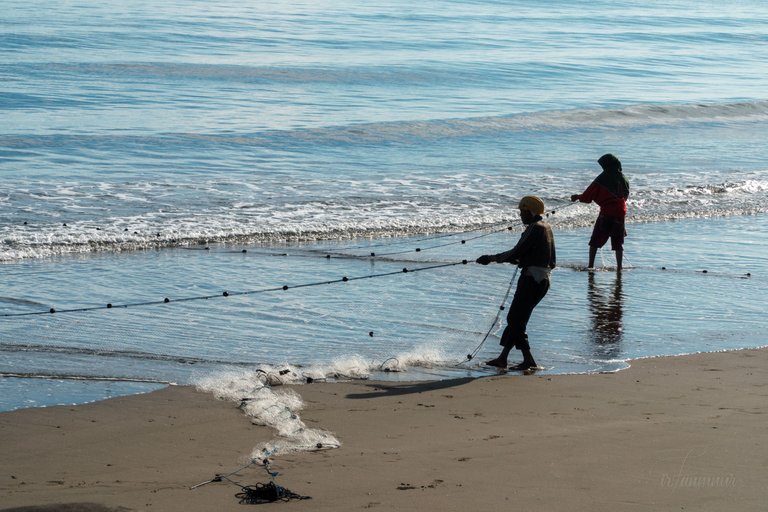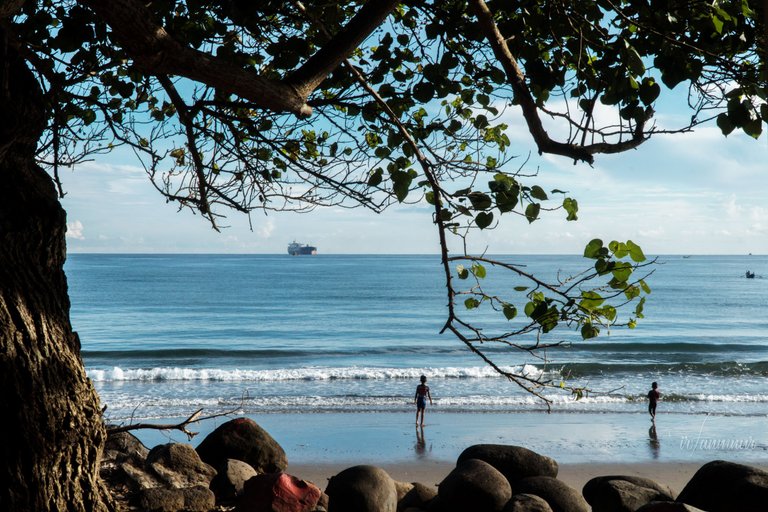 by Irfan M Nur (@vannour)
Make: SONY ILCE-6500, E PZ 18-105mm F4 G OSS Lens