Seeing the picture of cracked soil, raises people's assumptions because of the dry season or summer. The cracked soil in this photo is not the result of these two seasons, but rather clay that has been sun-dried all day long. I present a few digitally processed effects to create a representation of visual characteristics.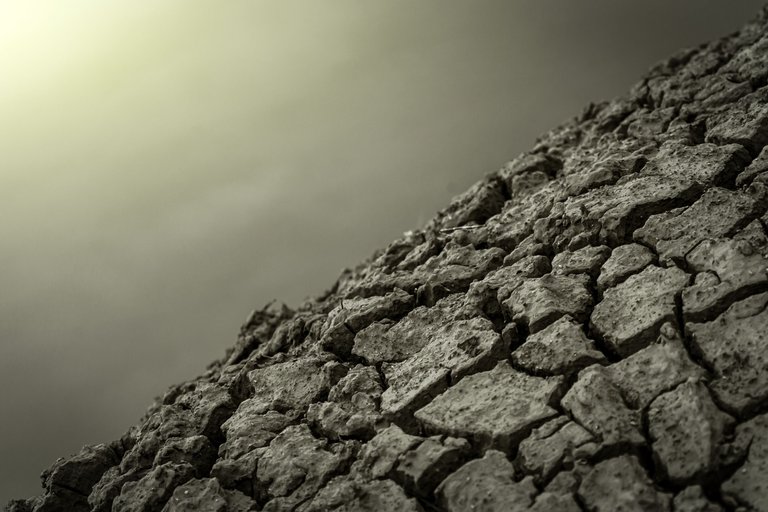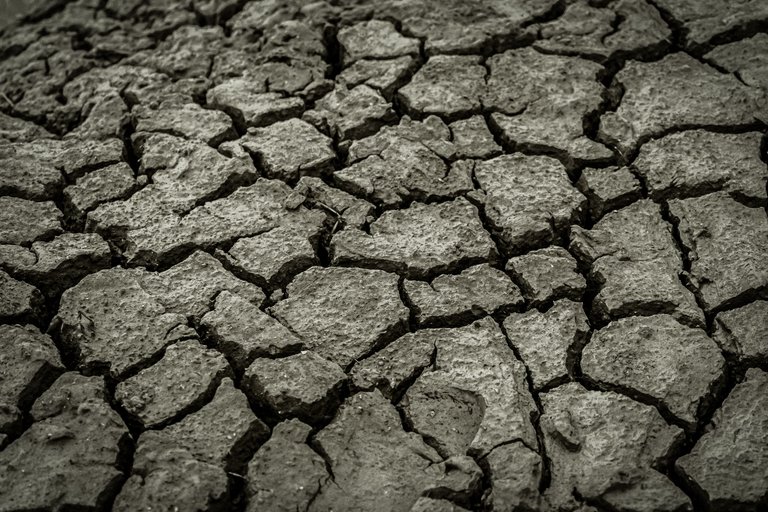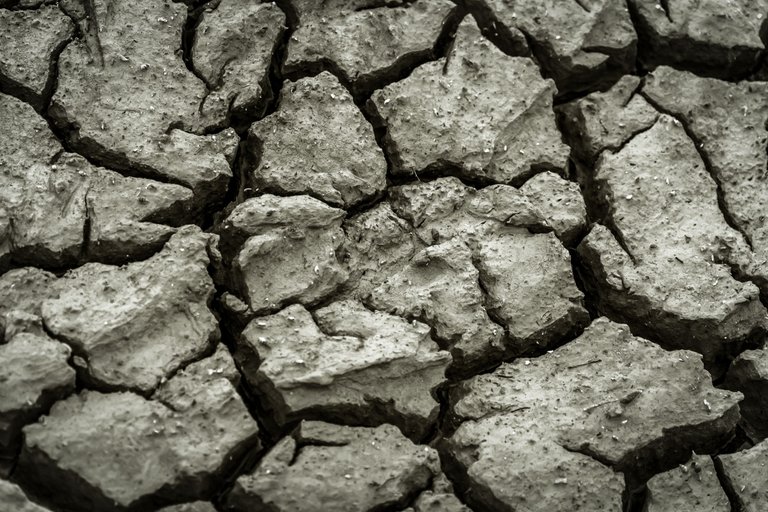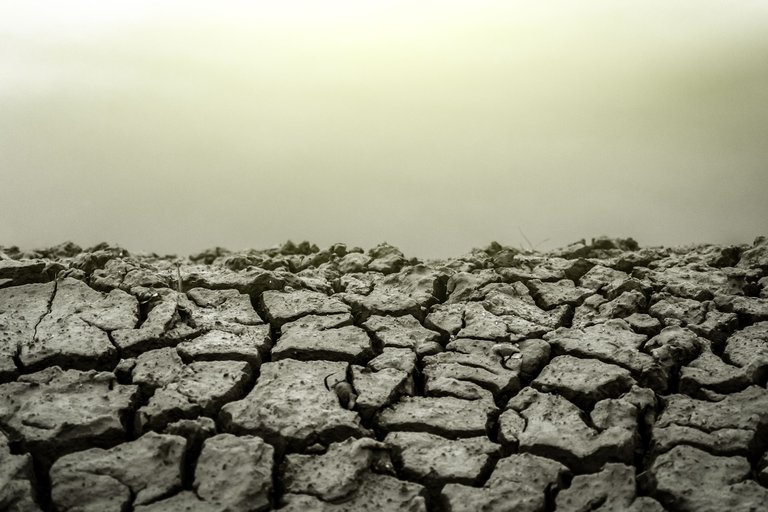 Fresh grass and cracked earth make it an illustration of life surviving in pain.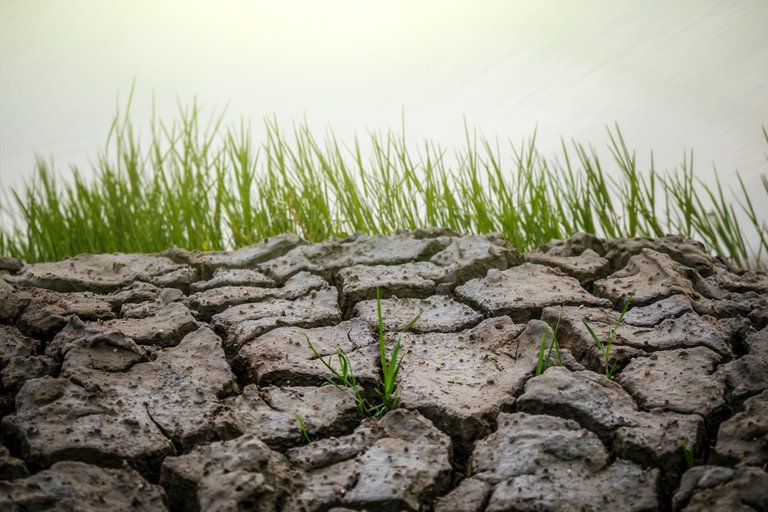 The photos were taken in the embankment of local people's ponds.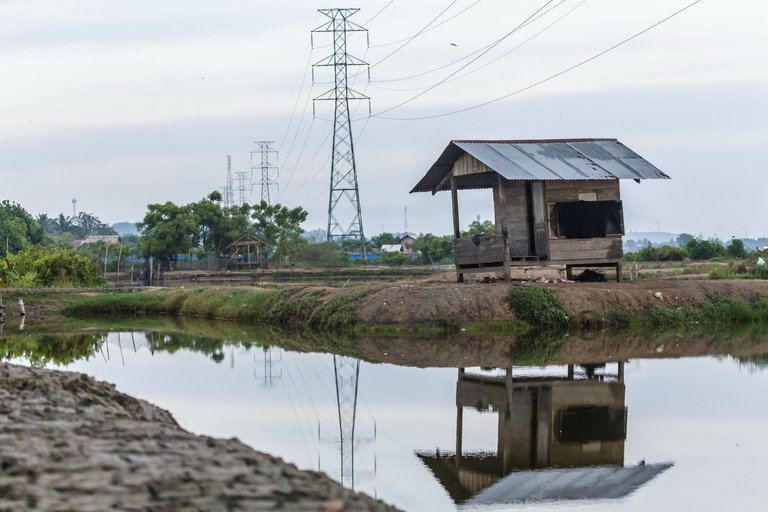 by Irfan M Nur (@vannour)
Make: Canon EOS 6D camera, the EF100-400mm f/4.5-5.6L IS USM lens