In the afternoon on the Ujong Blang beach is a coastal settlement of Lhoseumawe.
Three boys are having fun playing ball on the beach. Realizing that my camera shot was targeting their action, body gestures suddenly changed, stopped playing ball, running around erratically to dodge the camera's target while laughing out loud.
I don't know what they're thinking.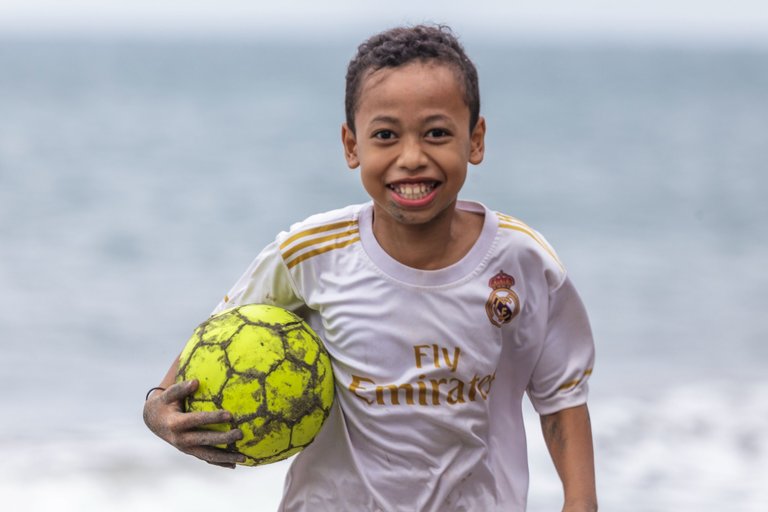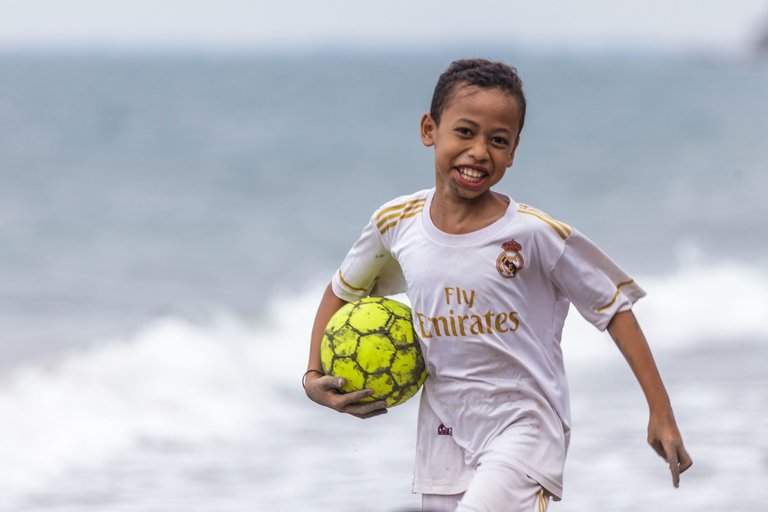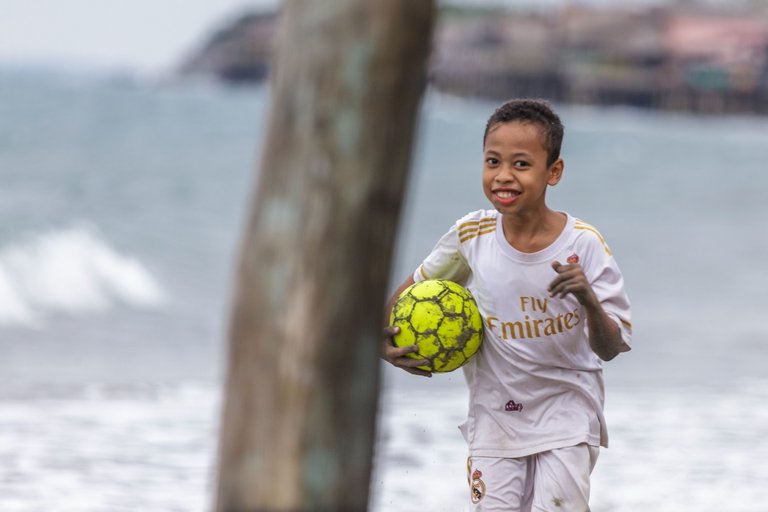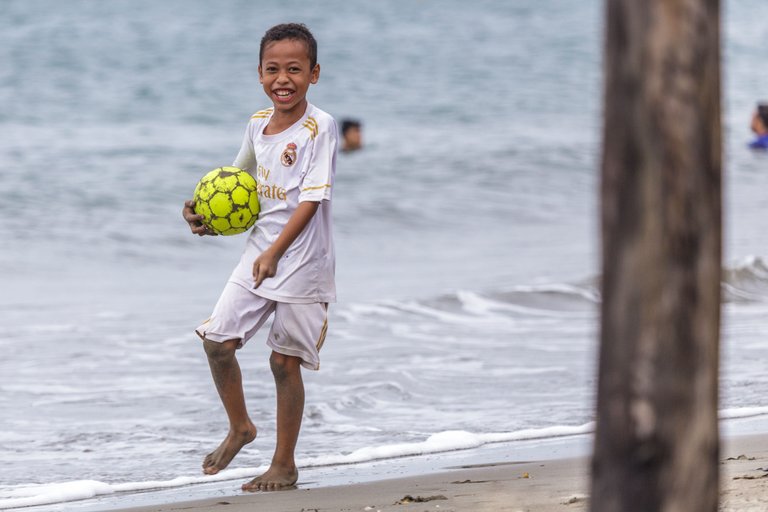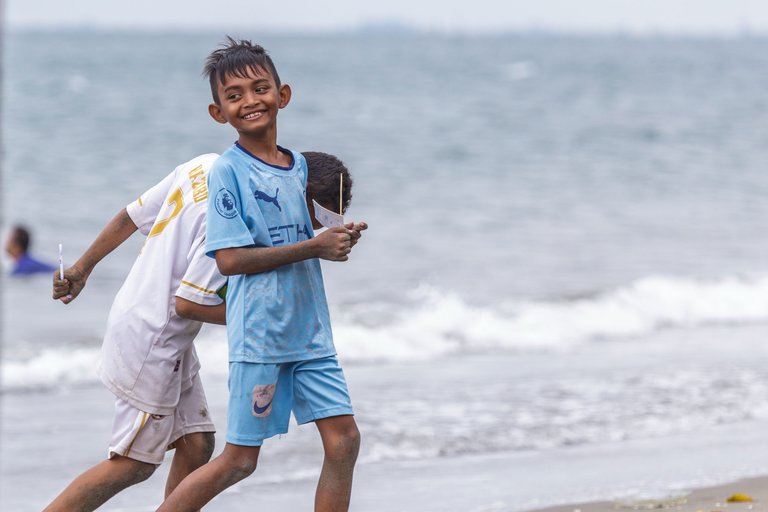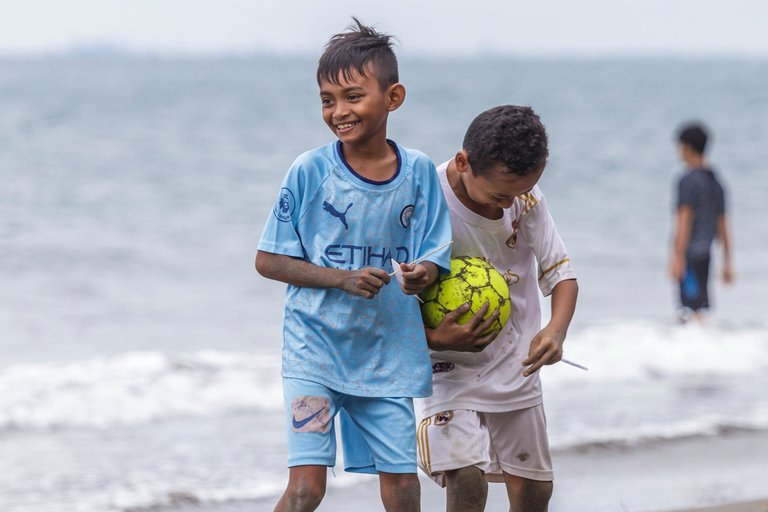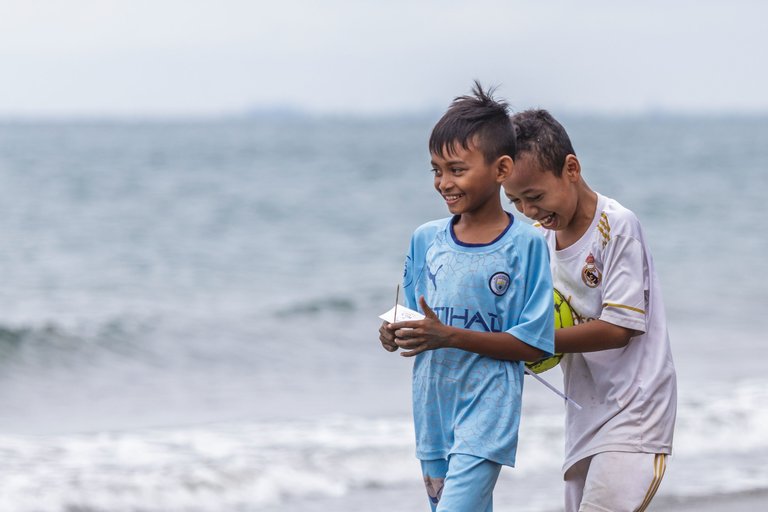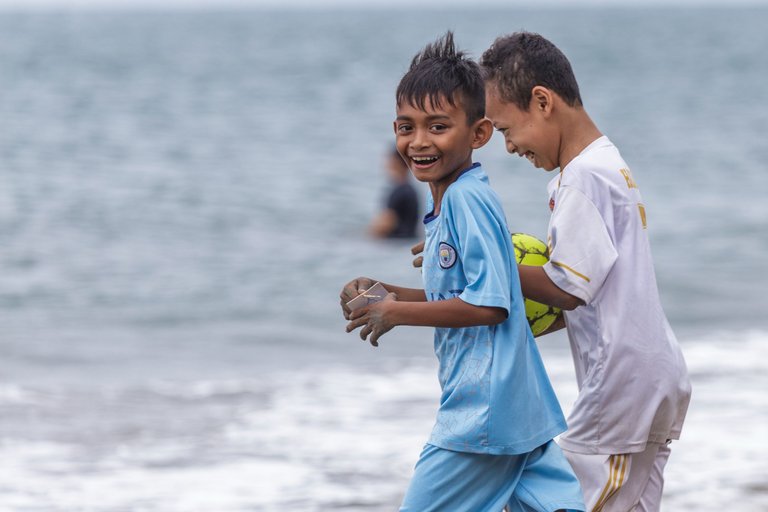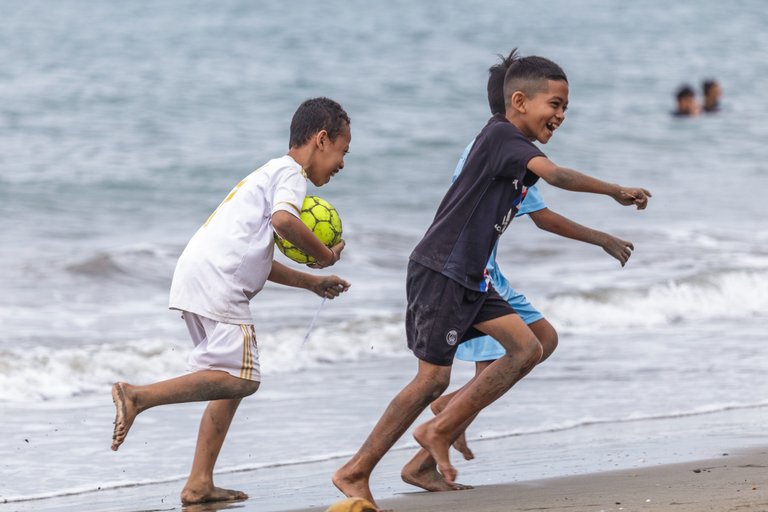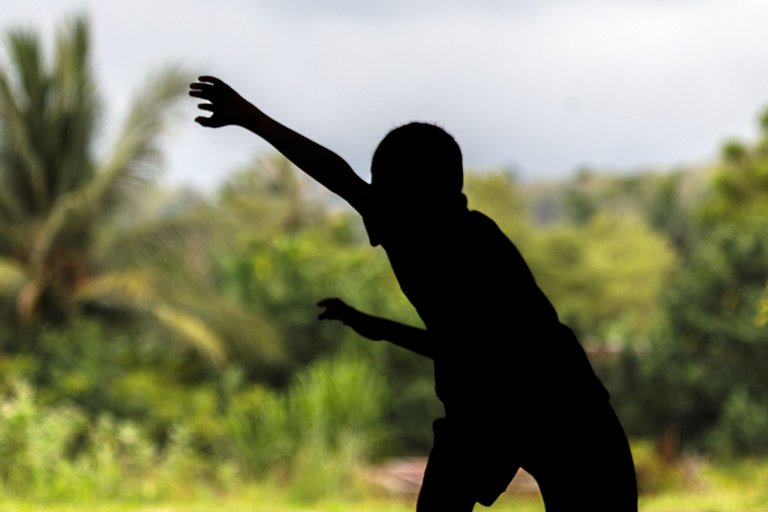 Until finally a boy came up to be followed by two of his friends asking to see the pictures on the camera. I can sense the excitement after interacting. Apparently, they were very happy to see the photos, then asked me to take another photo while showing their skills in processing the ball.
How is their skill in playing football? I'll share the photos in the next post.
---
Thank You
Irfan M Nur (@vannour)
Make Canon EOS 6D + EF100-400mm f/4.5-5.6L IS USM
---
@bantamuda has taken a cool moment with them, thank you bro.