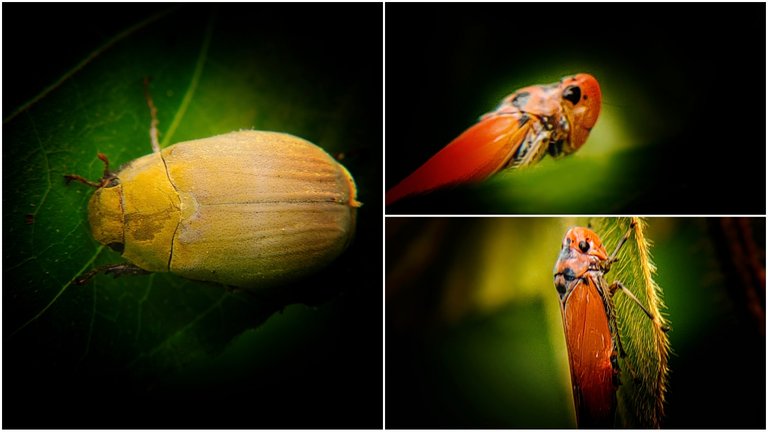 Hi my friends, how are you, have a nice day, today I have some stock photos of insects that I met two days ago and some pictures of these little animals that I want to capture all of you and hope you like it.
Two days ago I went back around the wild garden here and I found two species of small animals in different places, these two species are known as Bothrogonia and Adoretus, the first I found this one small Bothrogonia animal crawling on the leaves wild and that's when I went straight to it and took a few angles of focus from this Bothrogonia with some maximum and perfect shots.
Bothrogonia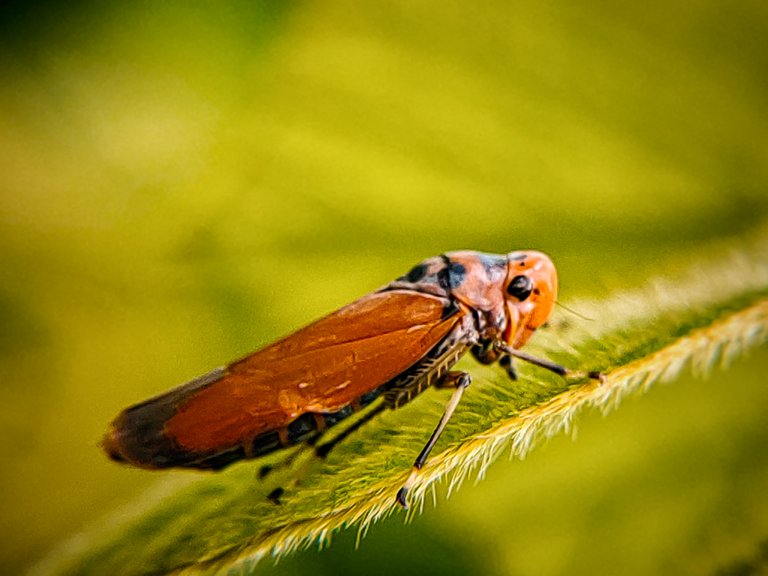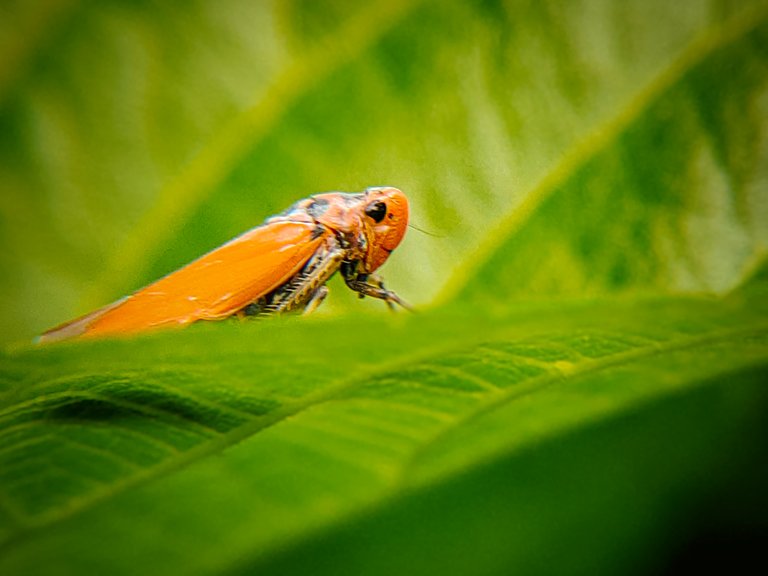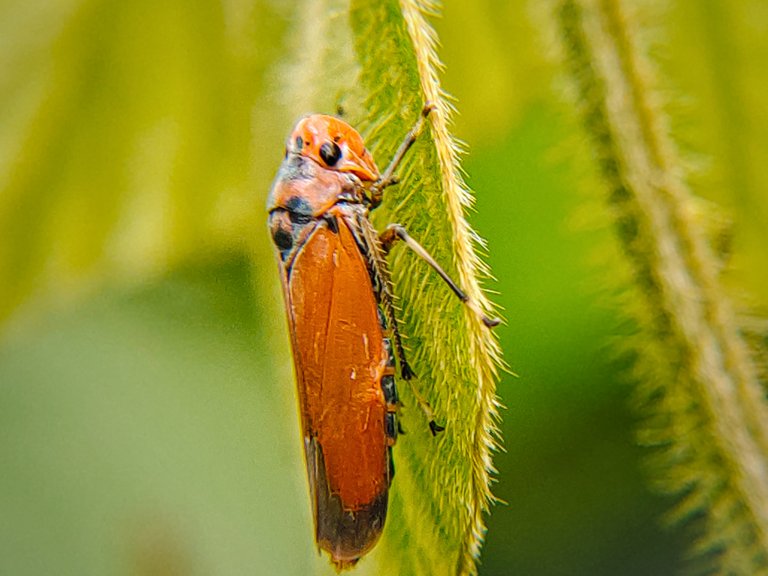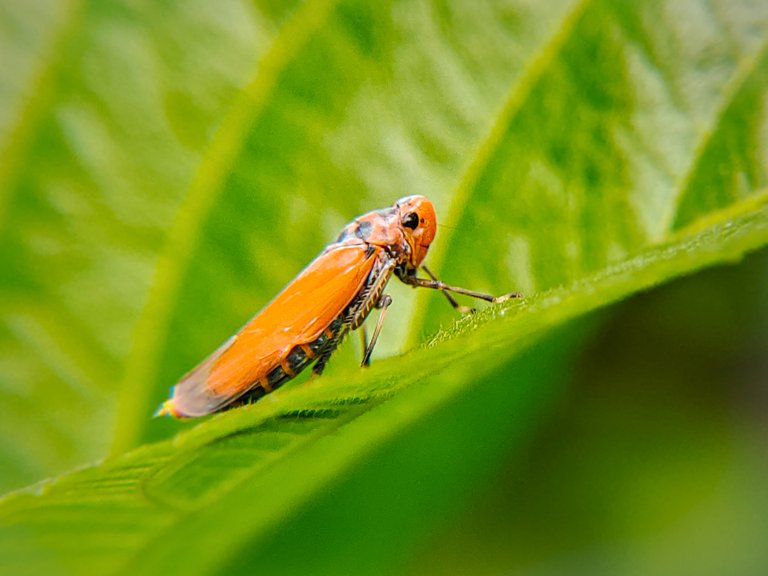 ---
---
Bothrogonia has a very small and unique body shape and is orange in color and is also a threat to agriculture because it likes to attack vegetable crops.
Bothrogonia is a genus of leafhoppers with a large number of species distributed across the Old World......Wikipedia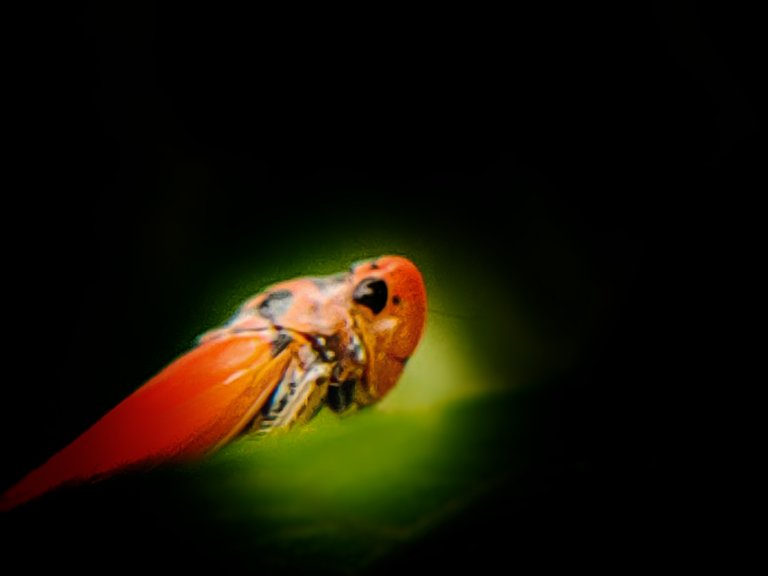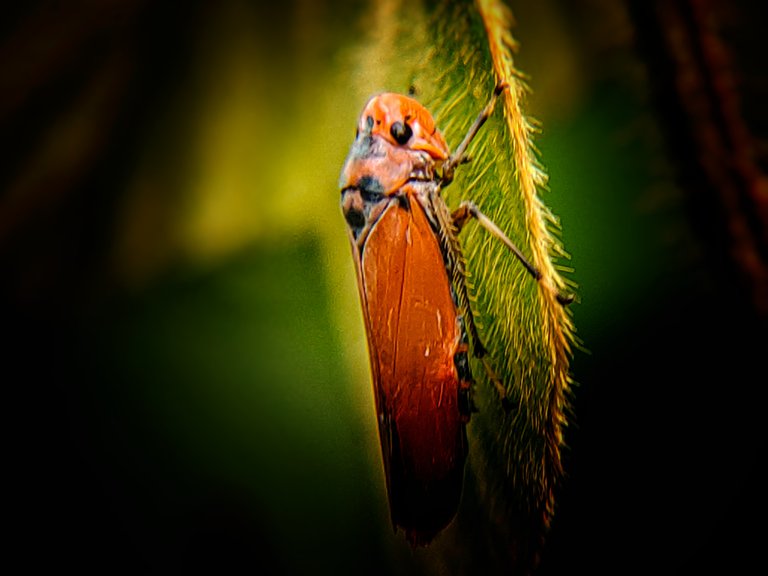 ---
---
Adoretus is a genus of Scarabaeidae or scarab beetles......Wikipedia
The last one I found in a different place and this small beetle known as Adoretu has a unique and interesting body shape, and at that time I took some objects from this little animal and I edited it with the back screen in black and you can see it in below are some portraits of this Adoretus.
Adoretus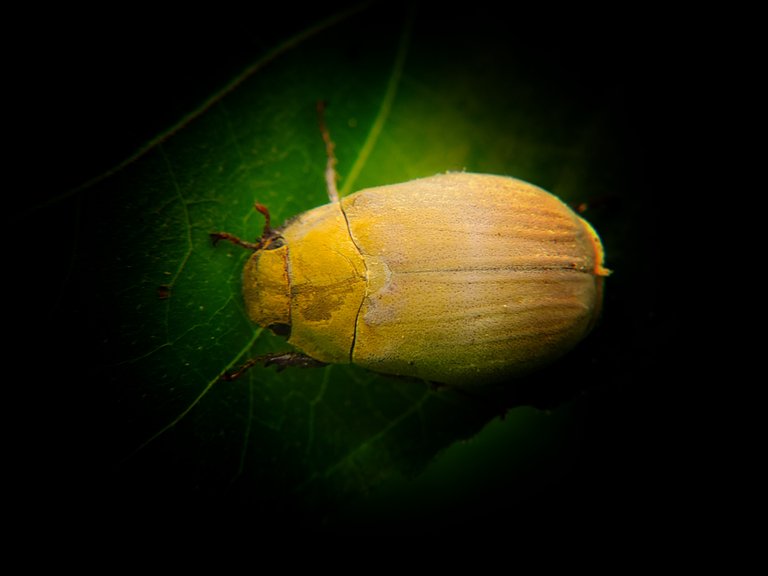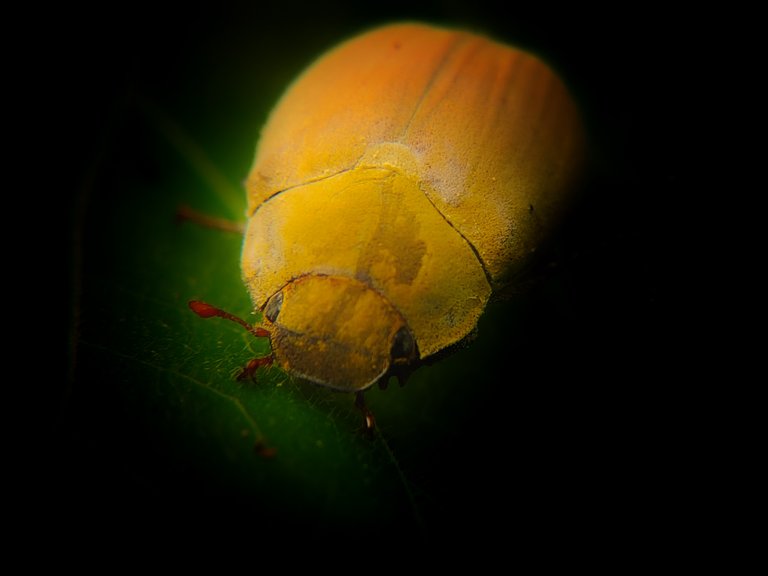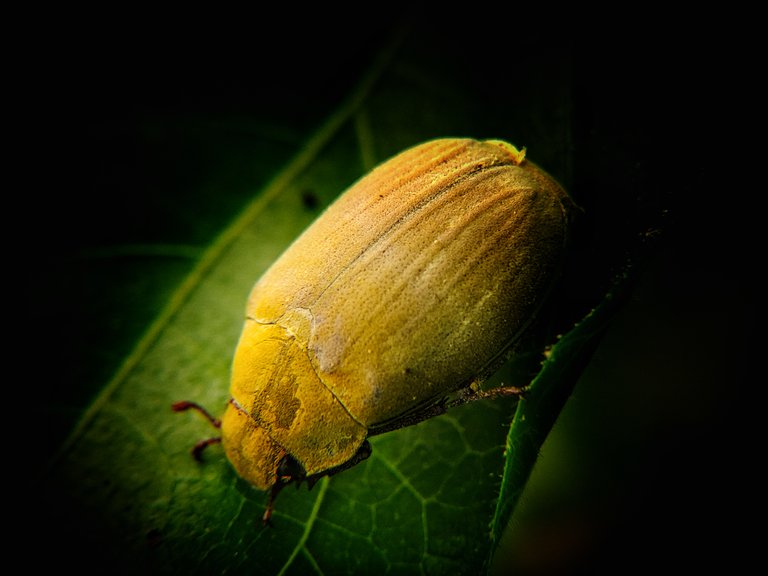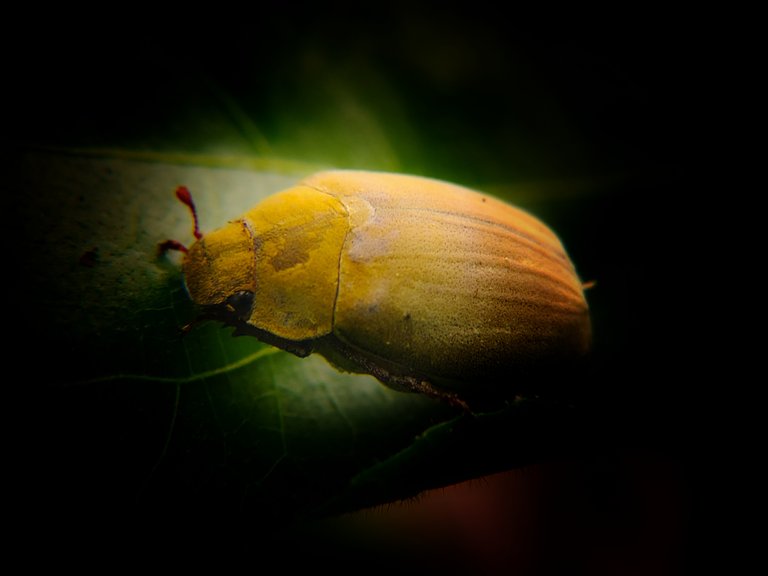 ---
| Camera | Smartphone |
| --- | --- |
| Location | Aceh, Indonesia |
| Category | Macrophotography |
| Editing | Snapseed |
| Photographer | @ridor5301 |