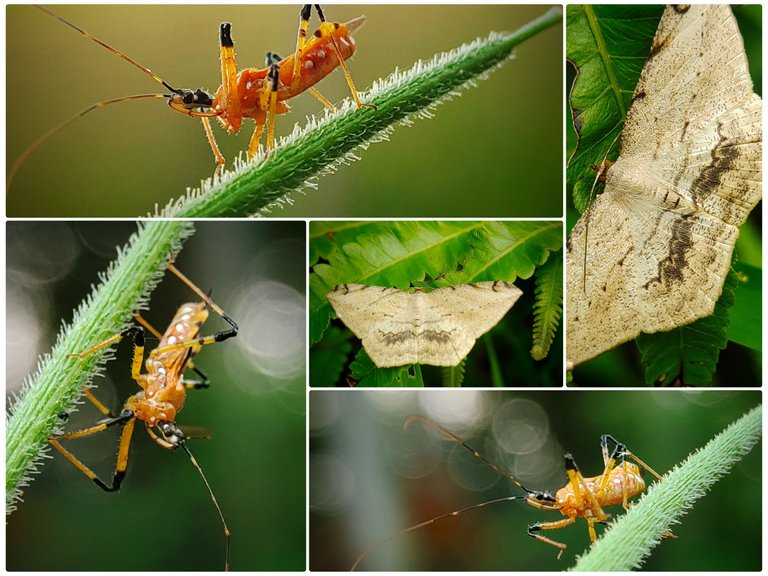 ---
Hi all my friends, have a great day this weekend and be well wherever you are.
As usual yesterday I went back to hunting for small macro objects in an empty garden not far from the village where I live, because in an empty garden there are lots of wild plants growing so that several species of small animals like to play in this empty garden area.
And on that day the clouds looked very bright and hopefully I could get a few species of animals that could be photographed for my posting material this time, and when I got there I immediately took my smartphone camera and lens and immediately explored the empty garden and walked where the animal species small is.
After searching for a long time, I finally got two species of small animals that are very beautiful and have very beautiful characteristics. These two species are known by the name of the Harpactorinae type insect and the Macaria abydata moth. They have a very attractive shape and have a characteristic color shape which is perfect.
On this occasion, I again present several picture poses of these two small animal species and I hope you like them and enjoy them.
---
The Harpactorinae are a large subfamily of the Reduviidae (assassin bugs). About 300 genera and 2,000 species worldwide have been described.....Wikipedia
Harpactorinae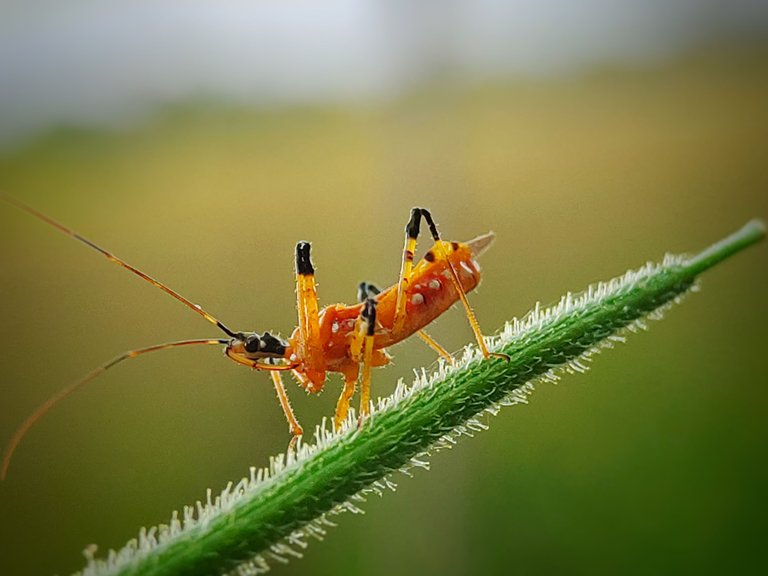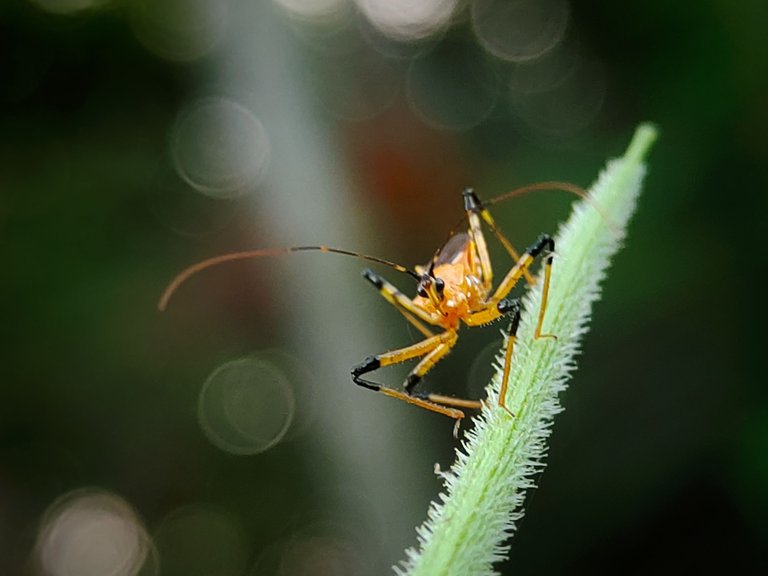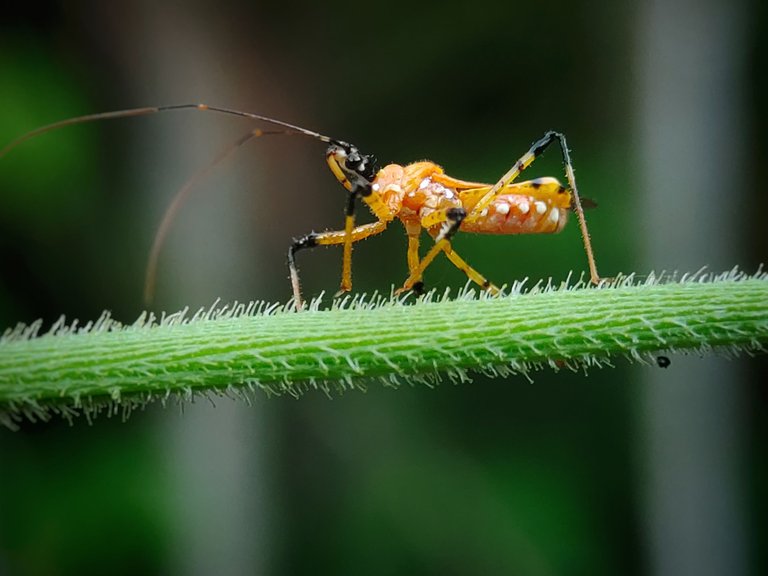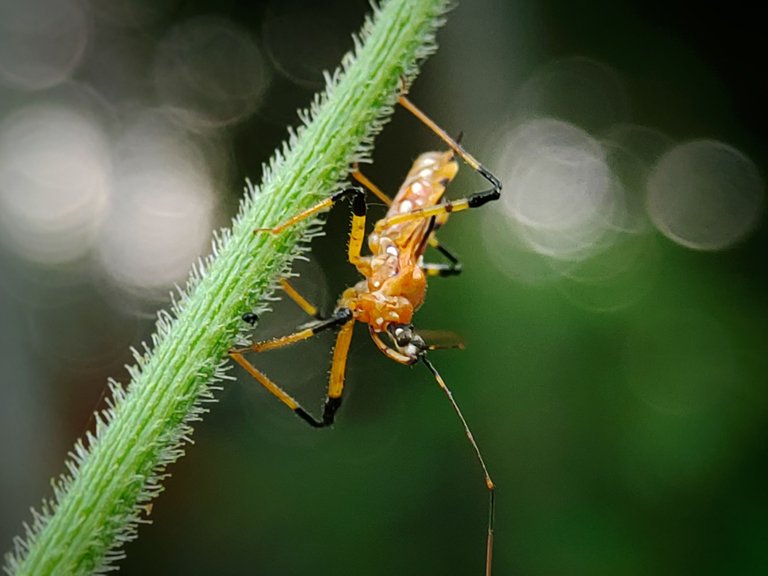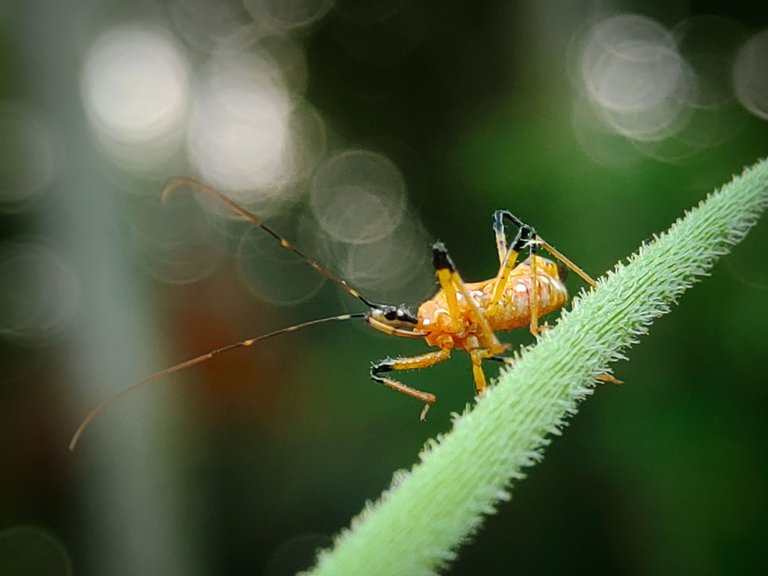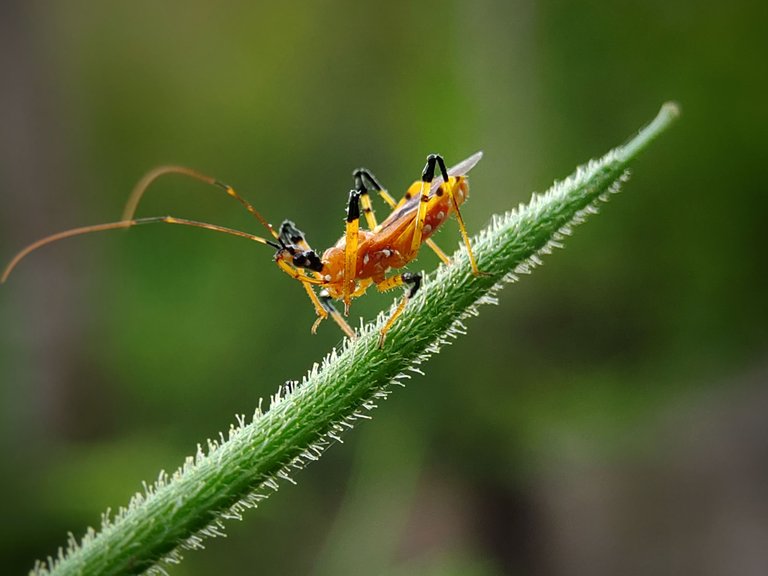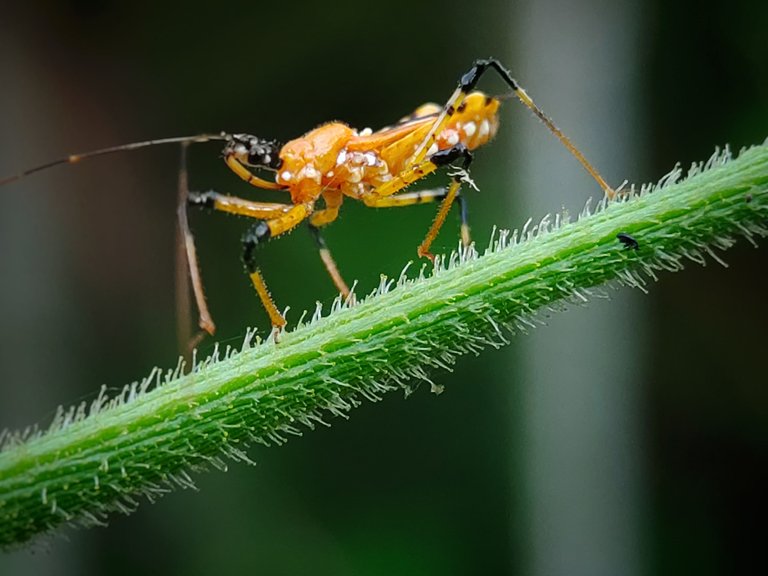 ---
---
Macaria abydata, commonly known as the dot-lined angle, is a moth of the family Geometridae.....Wikipedia
Macaria abydata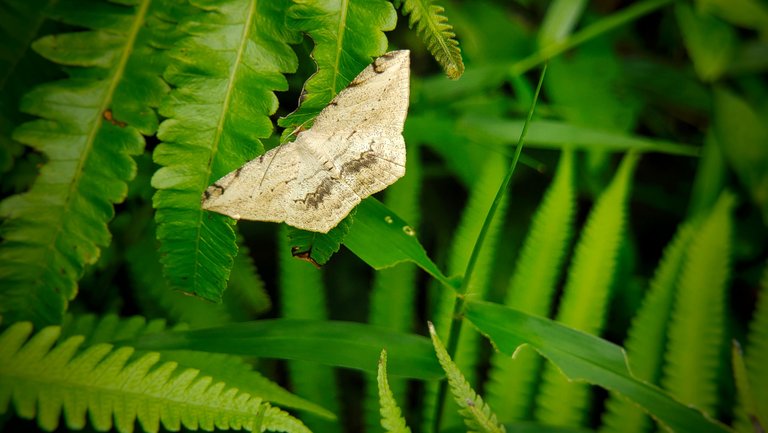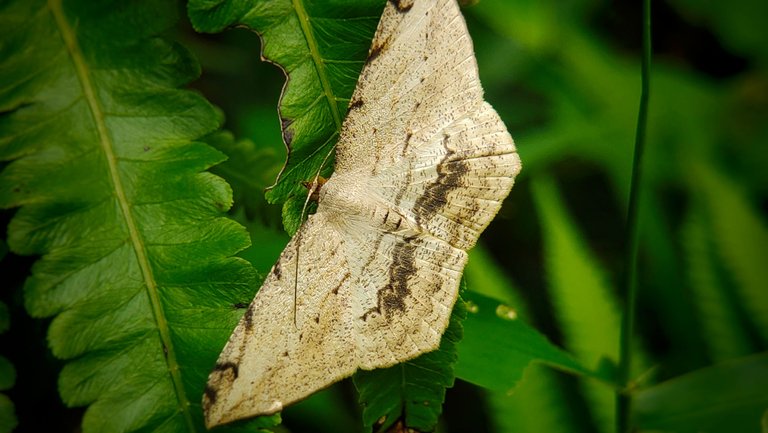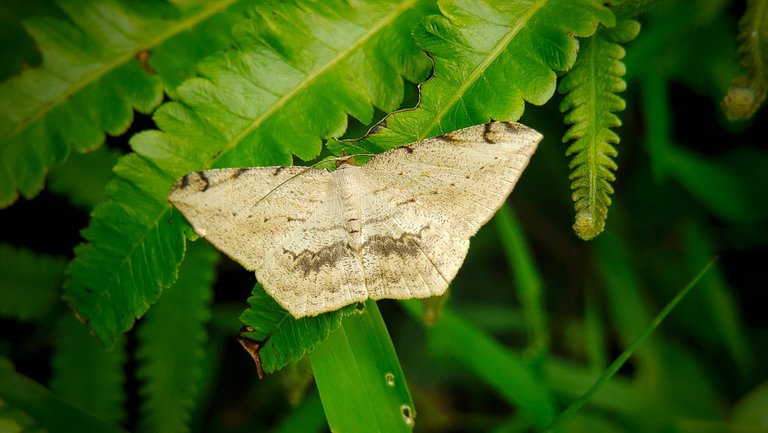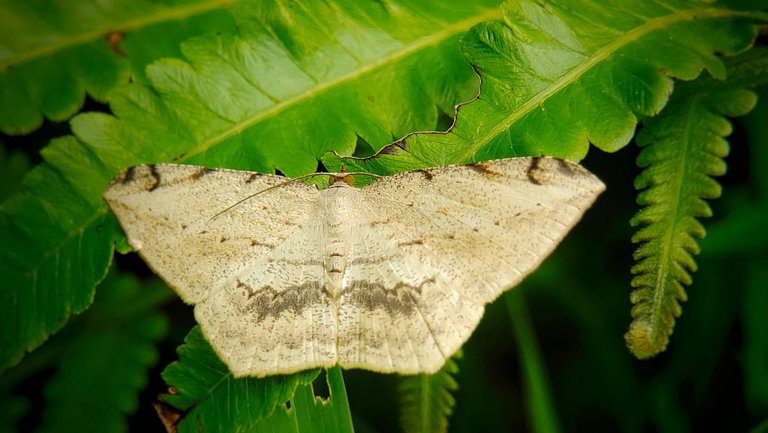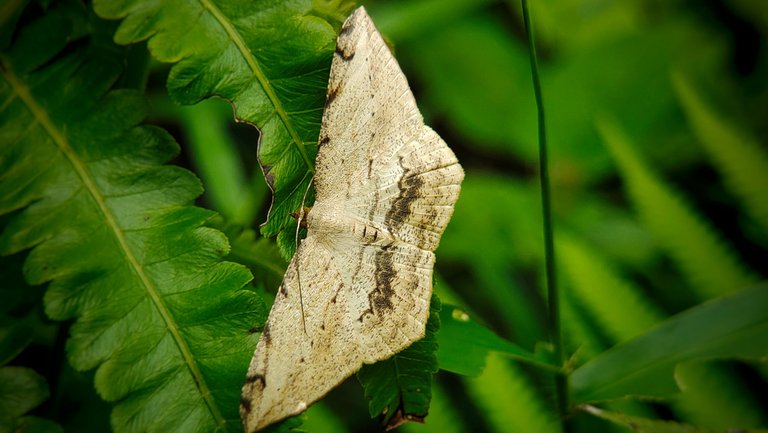 ---
| Camera | Smartphone |
| --- | --- |
| Location | Aceh, Indonesia |
| Category | Insect & Wild leaves |
| Editing | Snapseed |
| Photographer | @ridor5301 |