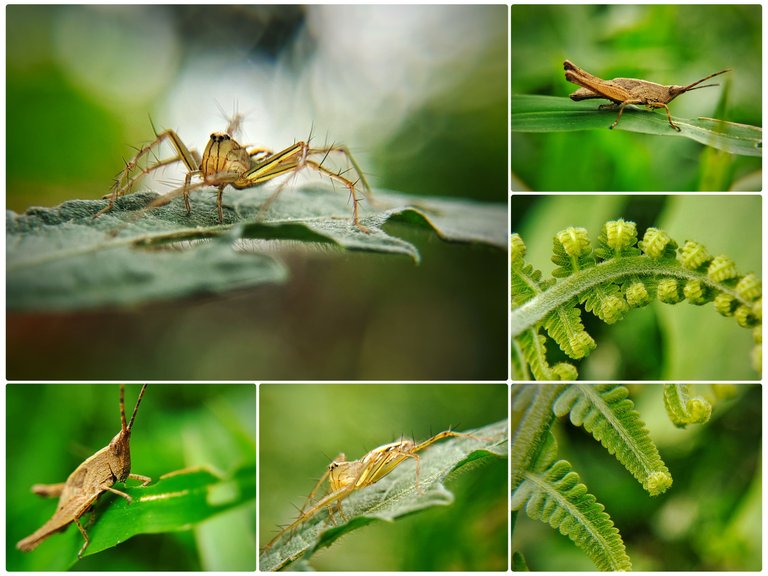 ---
Hello my friends, all of you, I hope you have a good day and are in good condition wherever you are.
As usual today I went back around and walked to find small animal objects for me to take pictures of, because I really like taking pictures of small objects and I don't forget to always carry my smartphone camera and macro lens in my bag wherever I go.
And when I got there I immediately explored the small forest area and circled where the small animal object was located, and it was not in vain that I finally found two species of small animal known as the spider type Oxyopes salticus and this type of grasshopper Opeia obscura.
Both of these small animals have a very beautiful shape, starting from their color and body shape, they have their own characteristic shape, and you can see them below, some portraits of these two small animal species.
The first is a species of spider type Oxyopes salticus which has a rather small body shape with six spiny legs with two small balls that look very beautiful, and at that time I took several angles of this spider crawling on wild leaf stalk.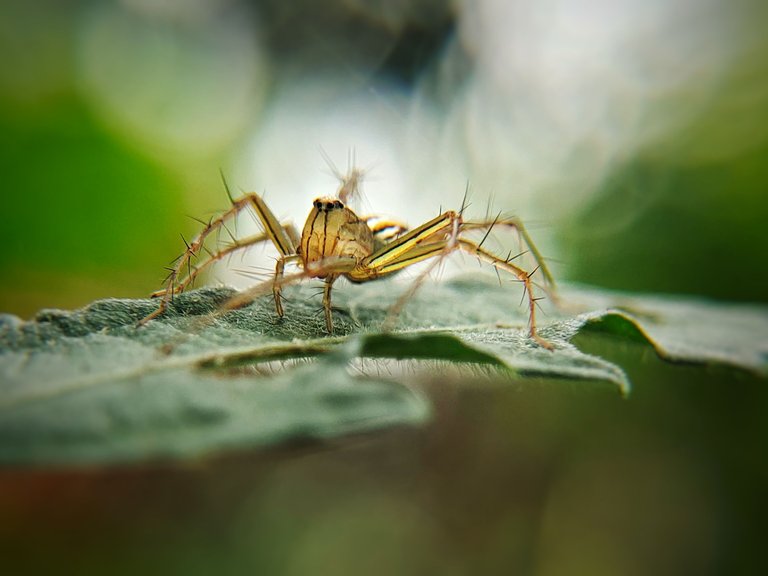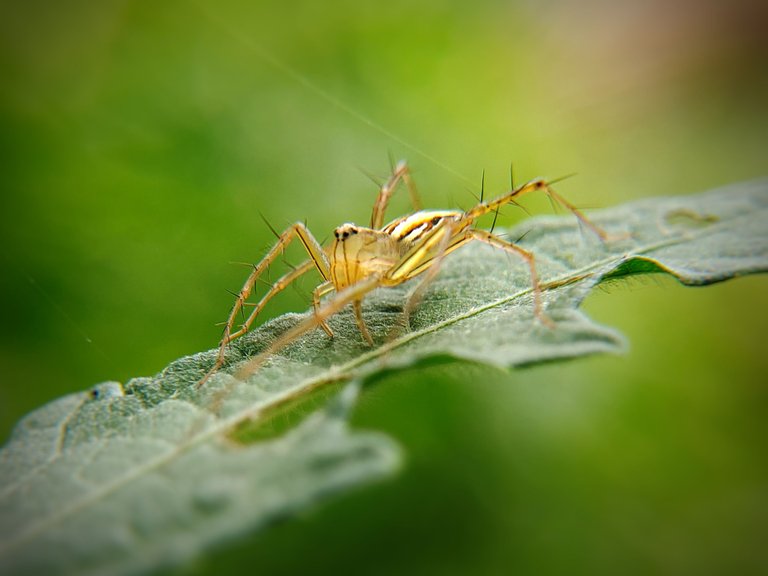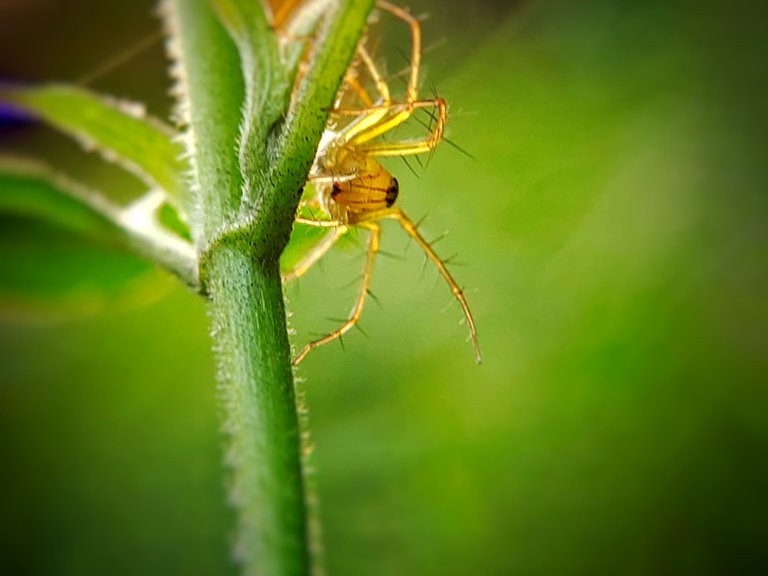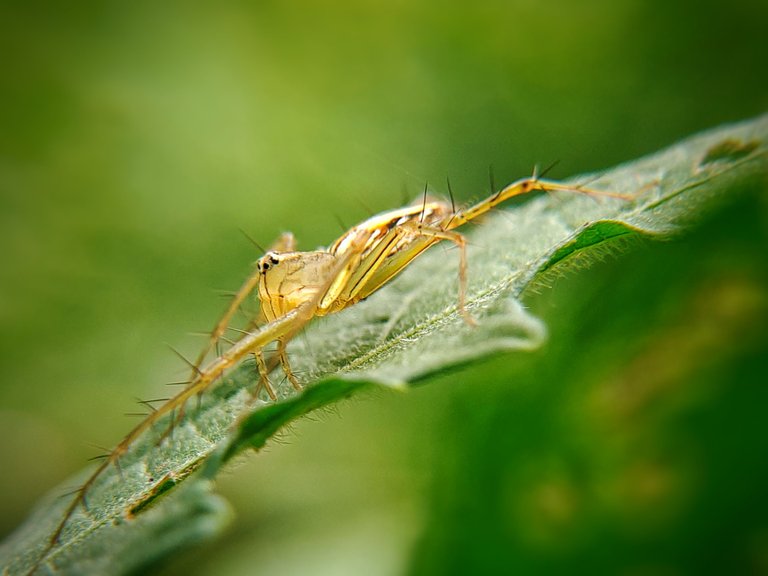 ---
---
The second is that the Opeia obscura type grasshopper has a rather small body shape with a bright brown color and looks very beautiful and elegant, and you can see below some portraits of this brown grasshopper.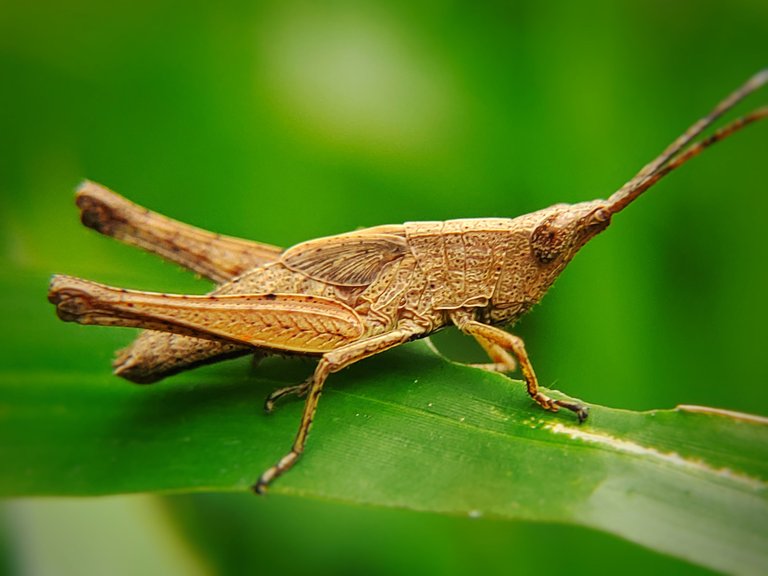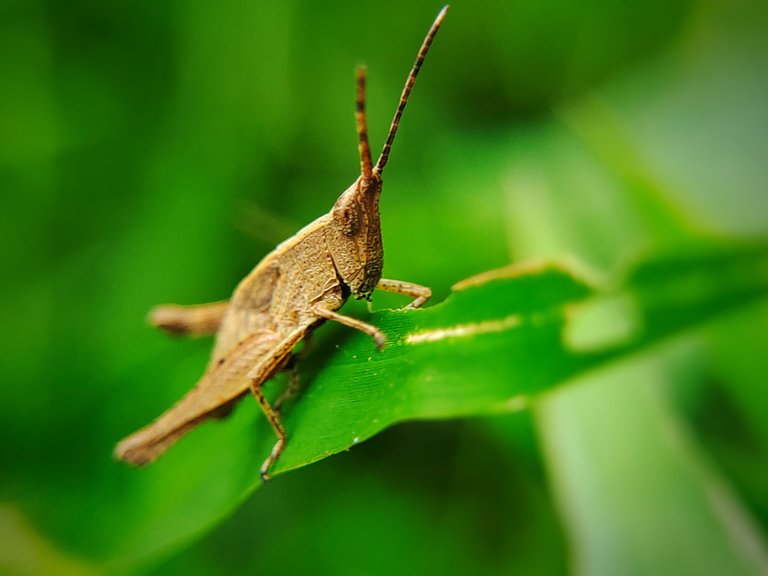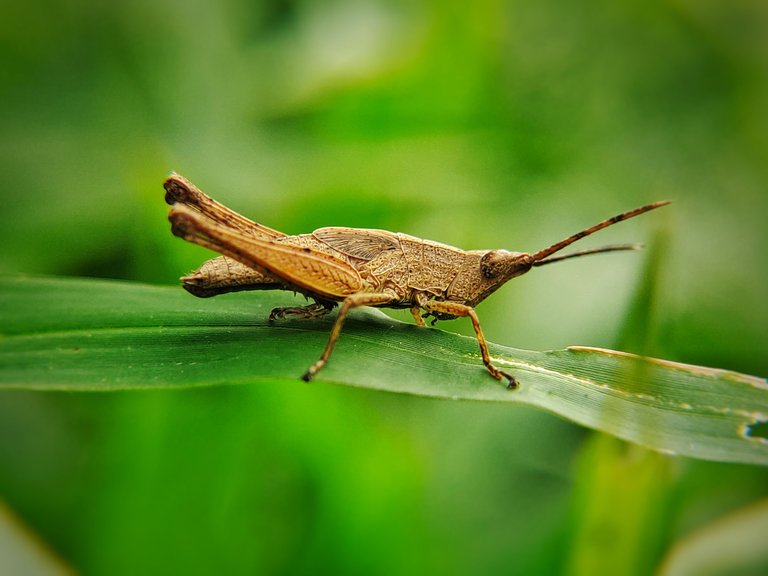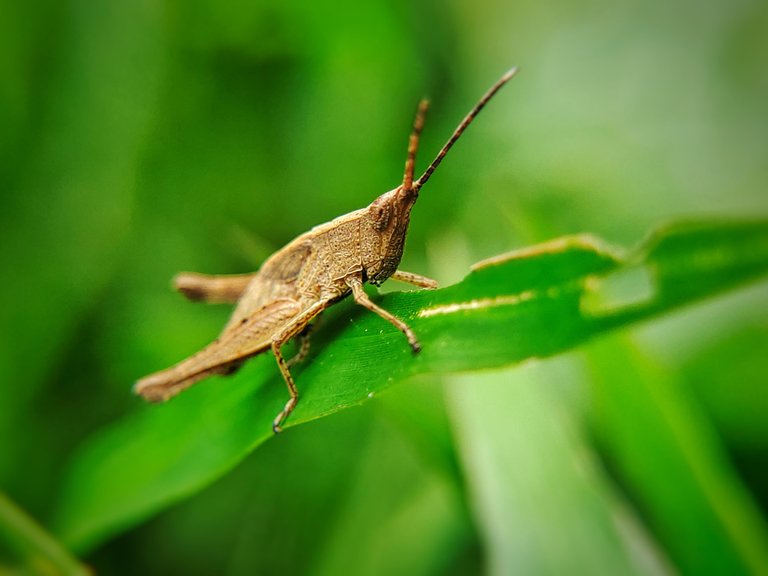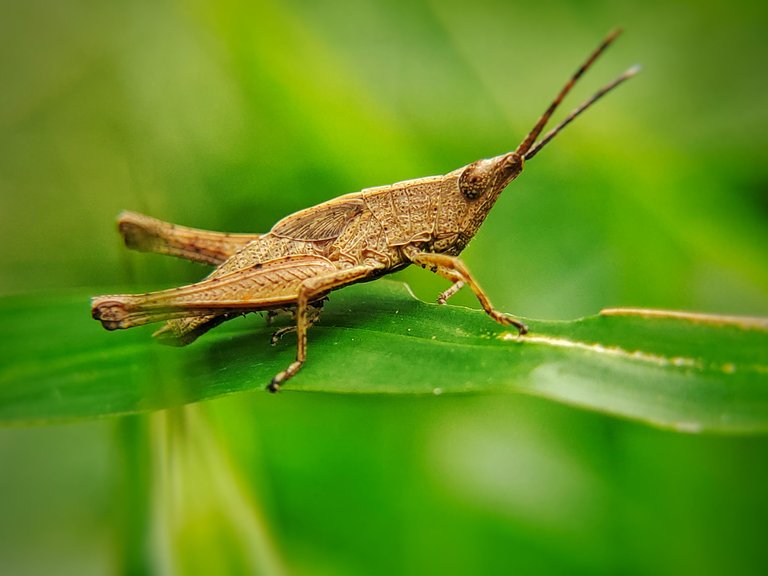 ---
---
After I photographed the grasshopper and at that time I saw this Rumohra adiantiformis wild fern that thrives in this small forest, and at that time I saw some young ferns, and at that time I immediately took some angles of the picture that looked very beautiful and elegant.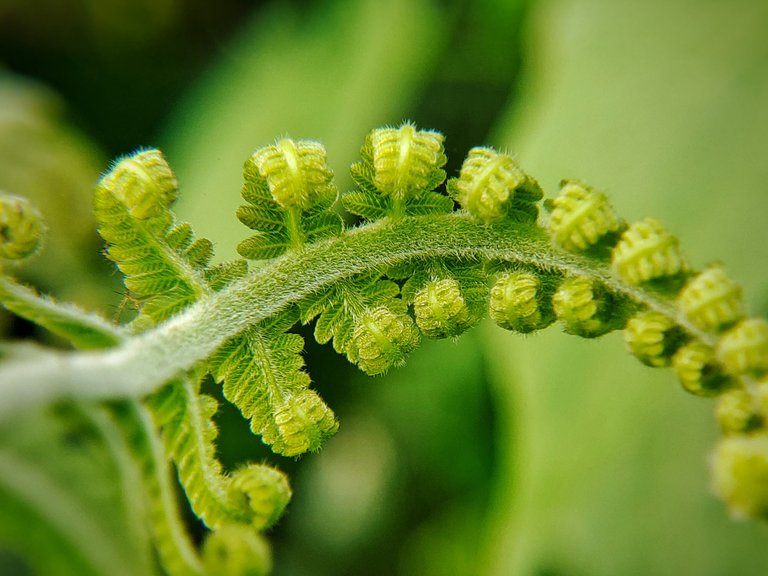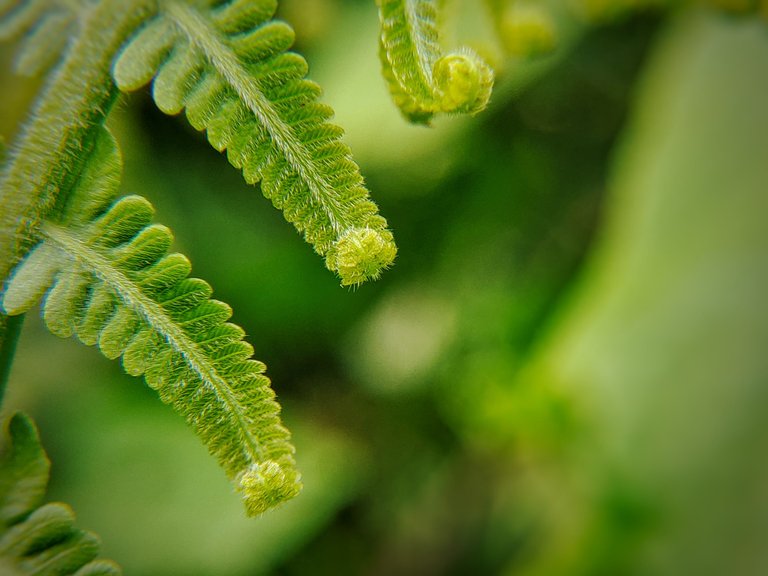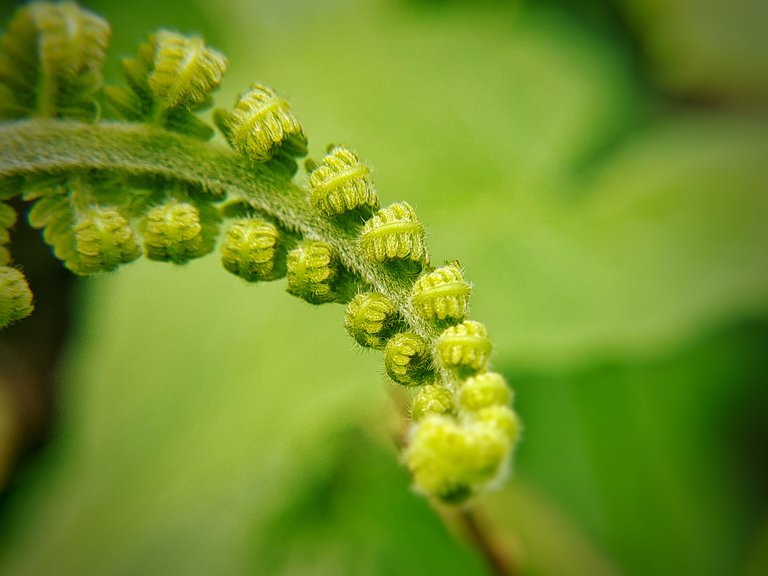 | Camera | Smartphone |
| --- | --- |
| Location | Aceh, Indonesia |
| Category | Insect & Wild leaves |
| Editing | Snapseed |
| Photographer | @ridor5301 |