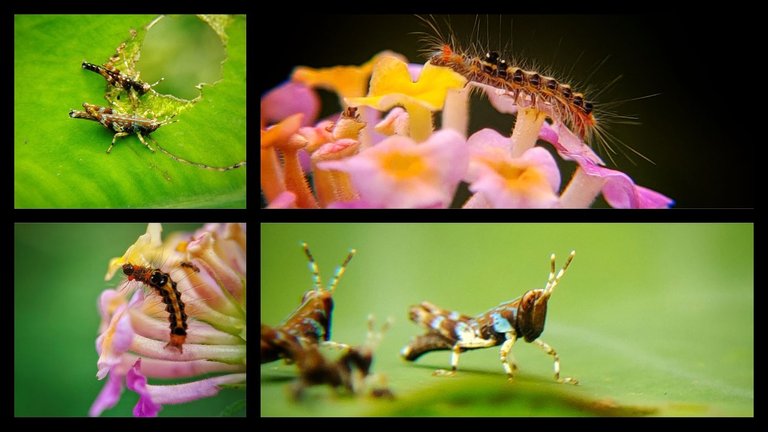 ---
Hello, how are you friends who love macro objects, I hope you have a great day and are in good condition wherever you are.
Yesterday afternoon I went back around the small oil palm plantation area and there I again hunted for some small insect objects in this oil palm plantation area because there were lots of wild plants growing around it, and when I got there I immediately encountered two species of grasshoppers and caterpillars in some of the wild plants that growing around this oil palm plantation.
The first is a grasshopper species that has a small and ideal body shape and has an antenna shape that is shorter than its body, and from its color it looks unique because it has several color forms that look very unique and elegant.
Rice locusts are a group of insects belonging to the Caelifera suborder.....Wikipedia
Grasshopper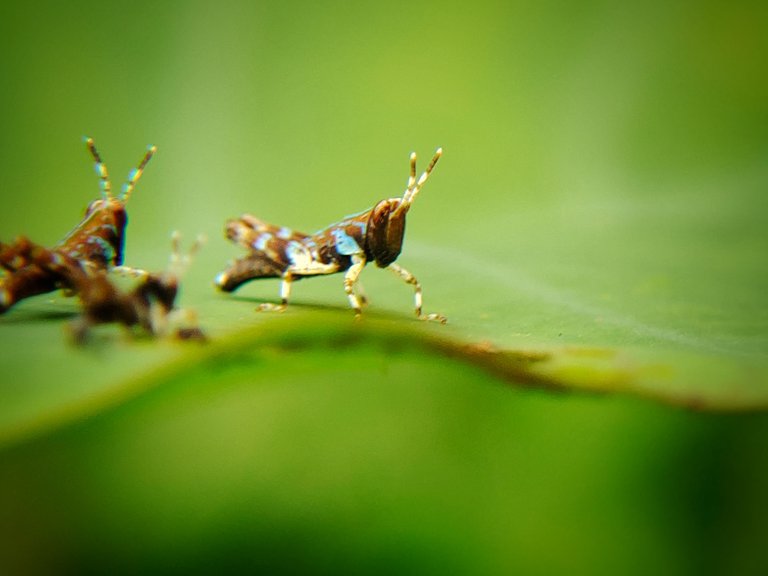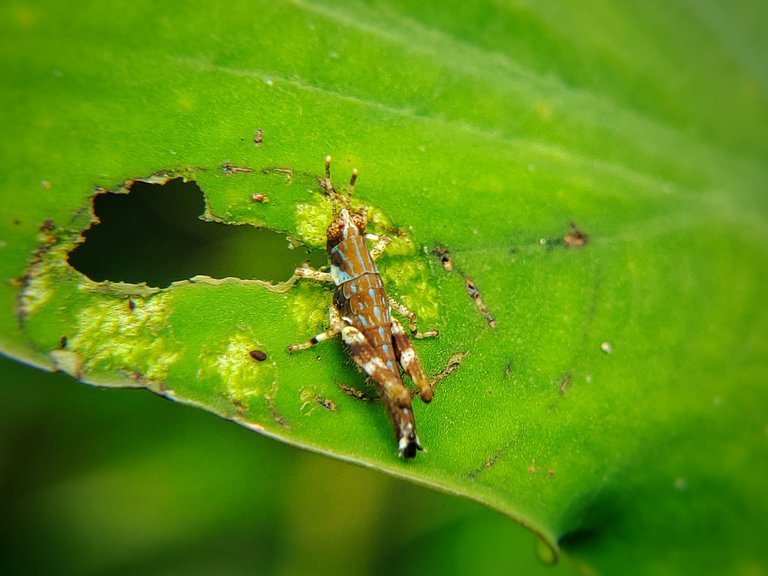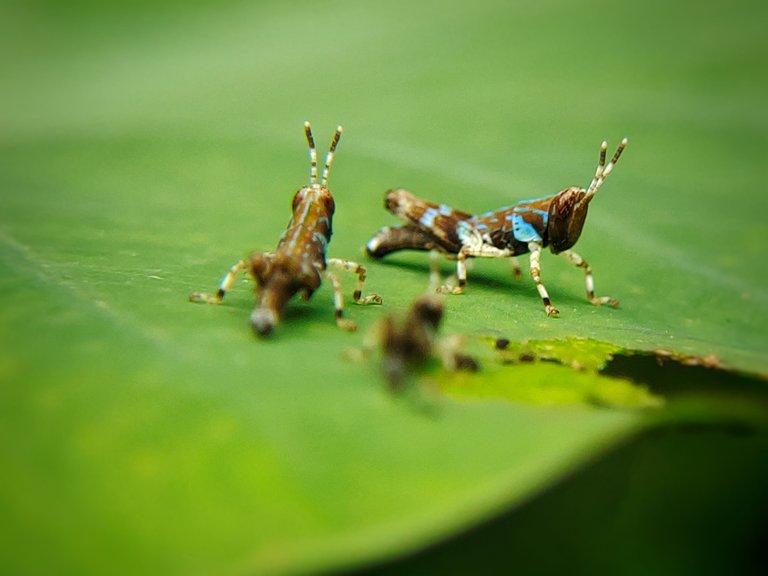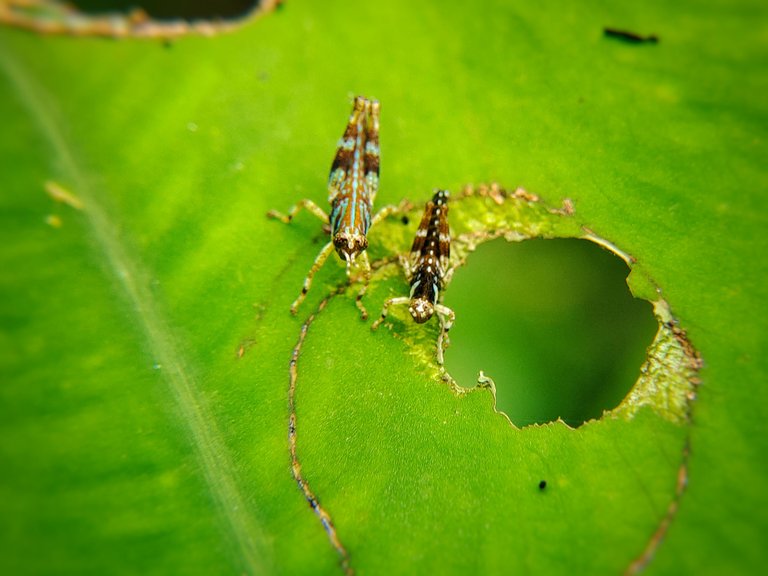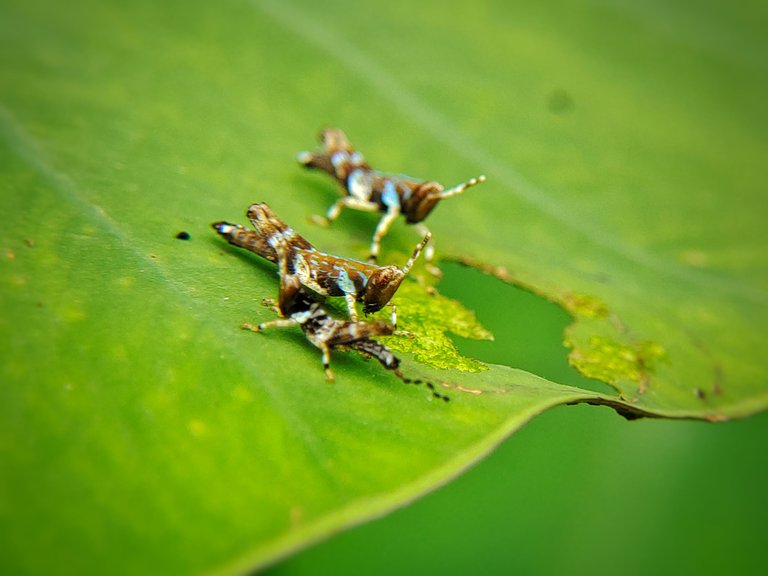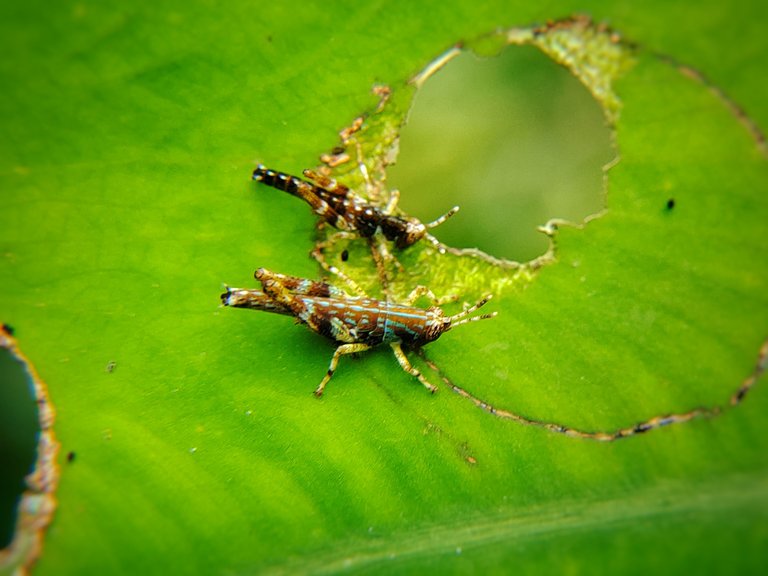 ---
---
The second is a species of small caterpillar or better known as another name Arna pseudoconspersa, I found this caterpillar in several wild flowers that were seen crawling on this wild flower and it looks very unique and beautiful.
Arna pseudoconspersa, the tea tussock moth or Japanese browntail moth, is a moth of the family Erebidae.....Wikipedia
Arna pseudoconspersa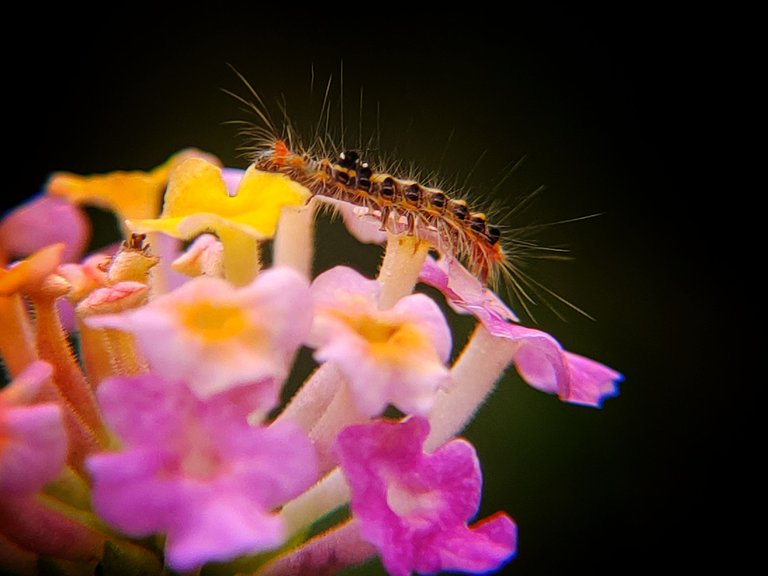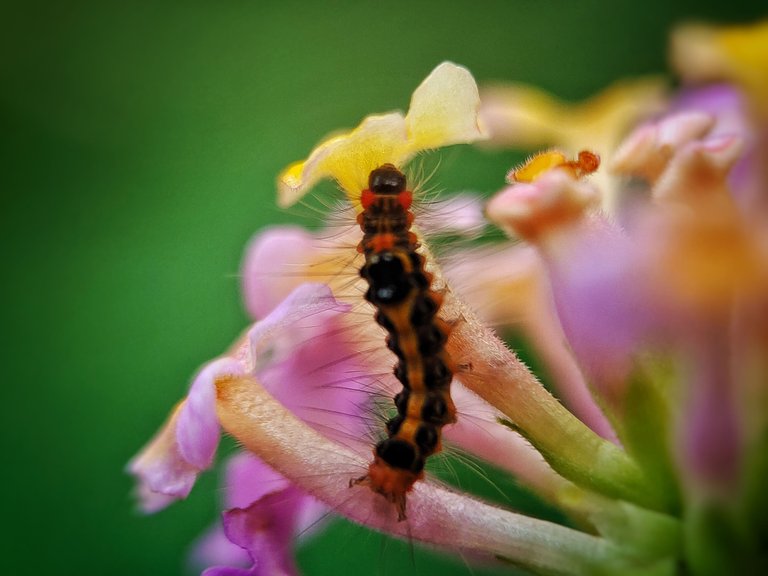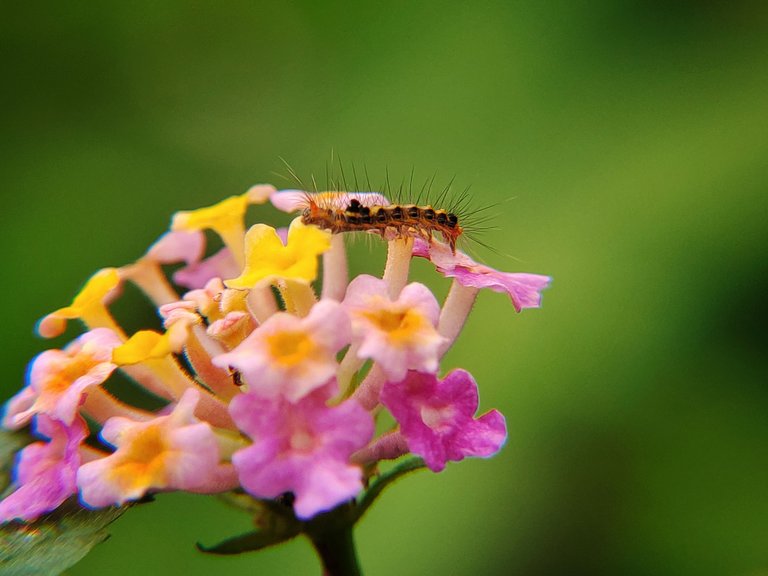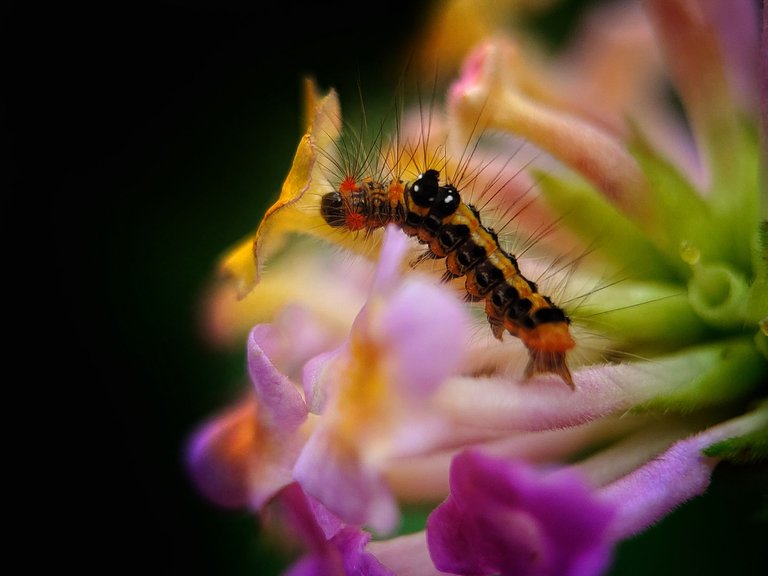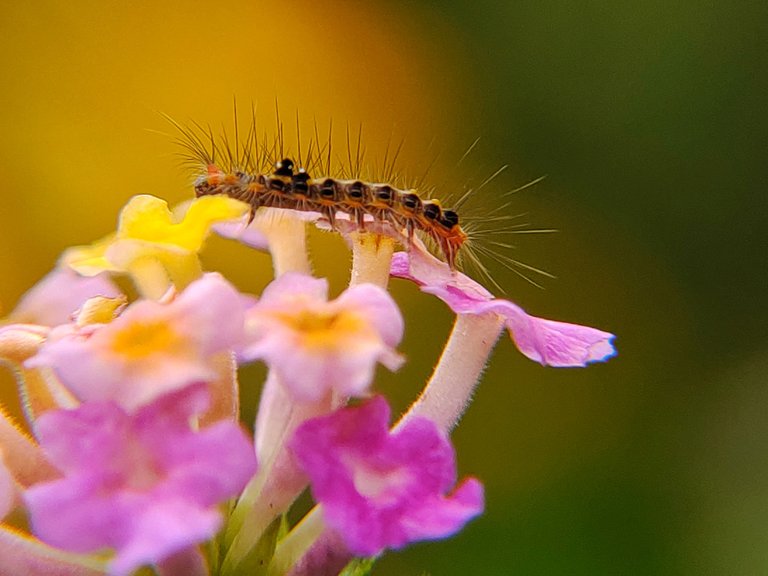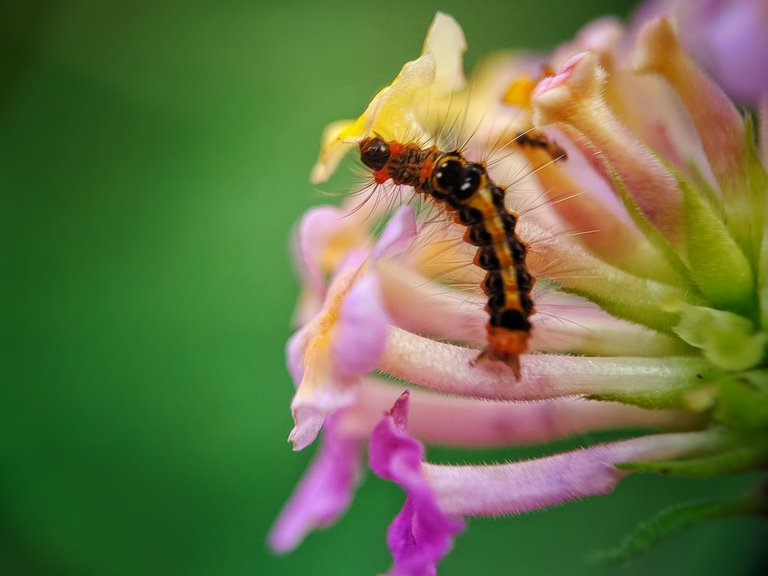 ---
| Camera | Smartphone |
| --- | --- |
| Location | Aceh, Indonesia |
| Category | Insect |
| Editing | Snapseed |
| Photographer | @ridor5301 |