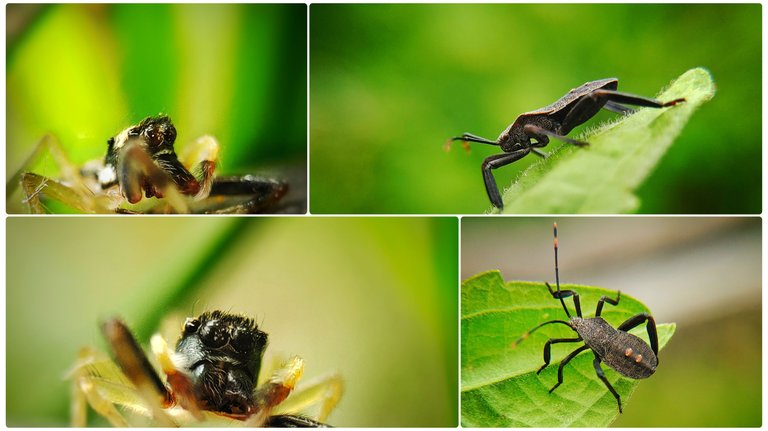 ---
Hello my friends, I hope you have a good day and are in good condition wherever you are, I went back to the Aceh forest this Thursday, which is in the next village, and there are lots of short tree wild plants growing there, so there are several species of insects. or other small animals who like to play in this forest.
As usual, before exploring the Aceh jungle, I always brought my smartphone camera and lens in my bag, and when I got there, I immediately circled around the Aceh forest and hoped to get some species of small animals for my posting material this time.
And it was not in vain that I finally got a species of Trite type jumping spider that was crawling on a log and at that time I immediately took my smartphone camera and macro lens in my bag, and immediately took several shots which looked very beautiful and amazing. because this jumping spider has a very unique shape and has a very attractive characteristic color.
Trite is a genus of jumping spiders first described by Eugène Simon in 1885.....Wikipedia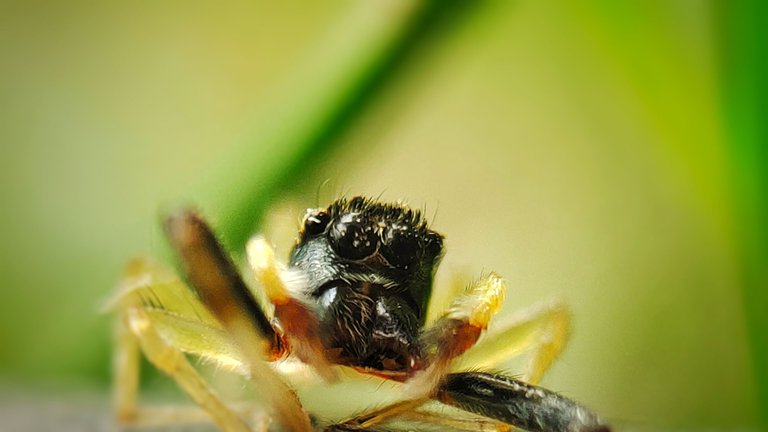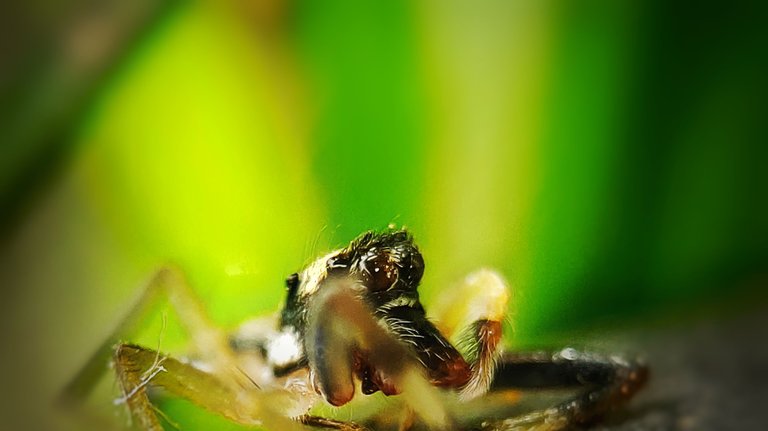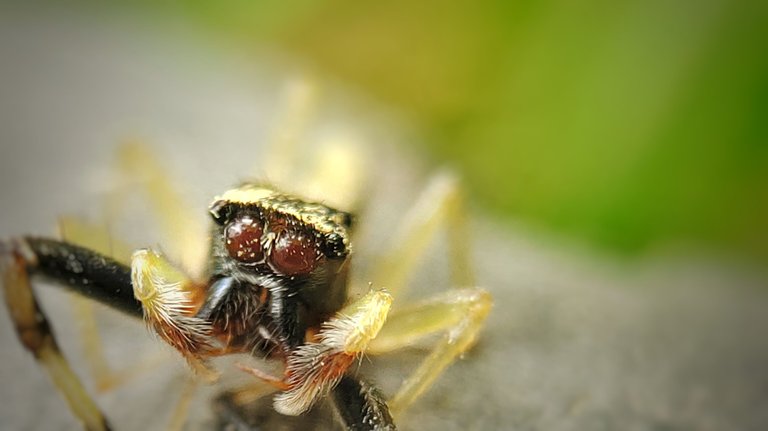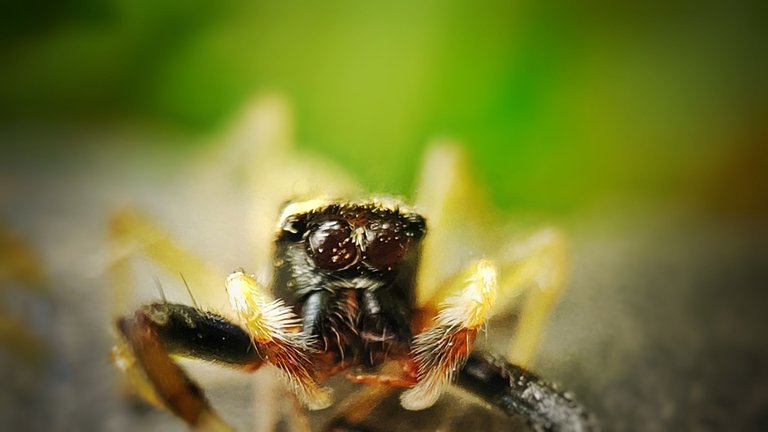 ---
---
After I took a picture of this jumping spider and at that time I was again circling the Aceh forest and accidentally saw a species of squash bug or better known by another name, namely Anasa tristis which was crawling on one of the leaf stalks, and at that time Tampa waited a long time I immediately took several shots which looked very beautiful and graceful.
Anasa tristis is a species of bug in the family Coreidae.....Wikipedia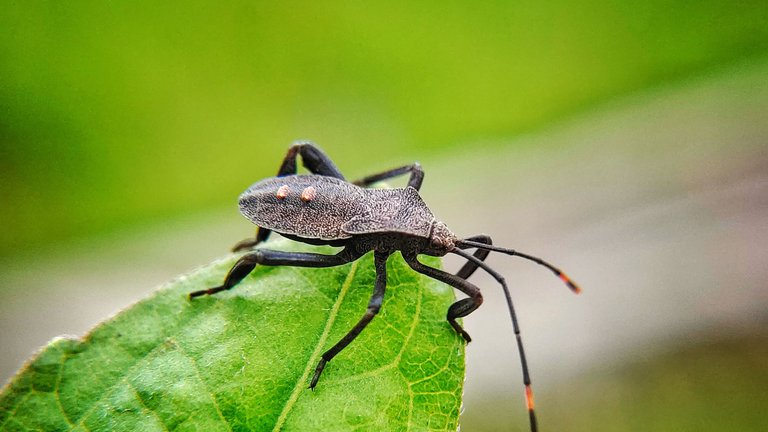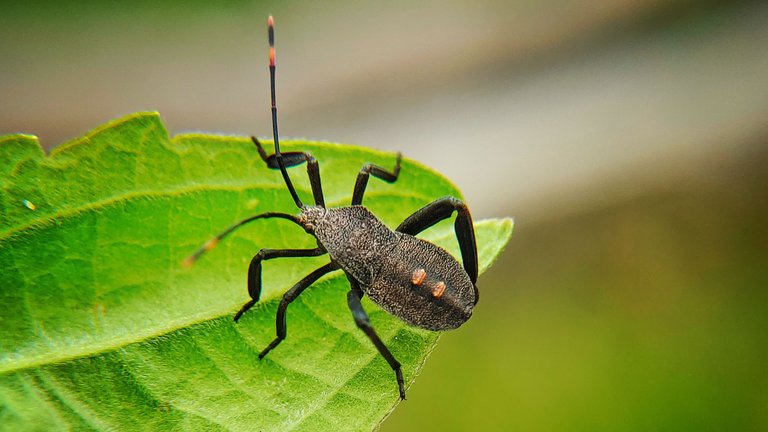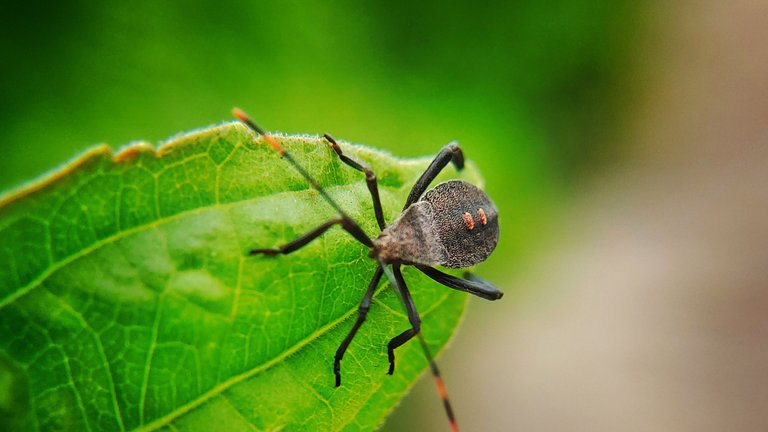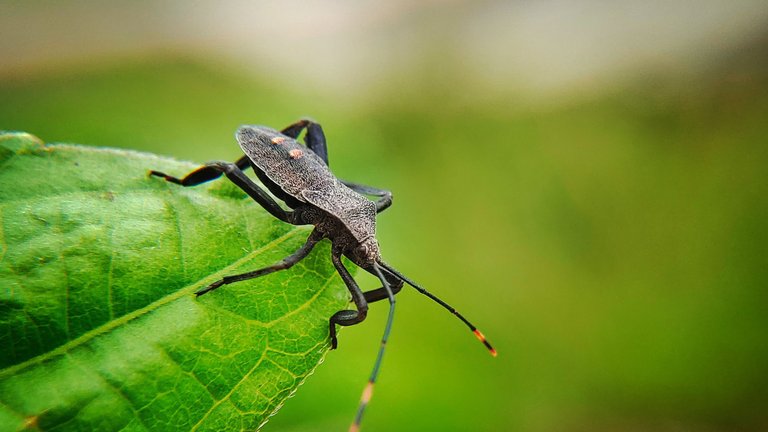 ---
| Camera | Smartphone |
| --- | --- |
| Location | Forest Aceh, Indonesia |
| Category | Insect & Wild leaves |
| Editing | Snapseed |
| Photographer | @ridor5301 |