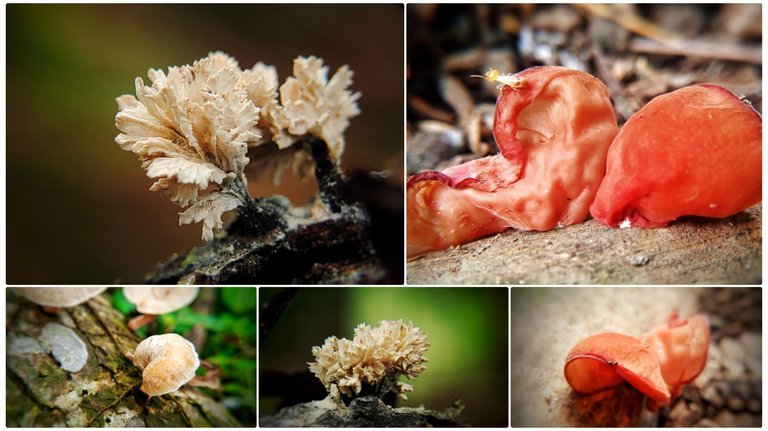 ---
Hello my friends, I hope you have a great day. Last Tuesday, as usual, I went back to looking for mushrooms in the small forest, because it's been raining for a few days so there will be lots of mushrooms growing because mushrooms really like to grow in the rainy season.
Arriving in a small forest and at that time I immediately circled the area of dead wood where the mushroom was, after circling and walking several times I finally got two species of mushrooms which are very beautiful because they have their own uniqueness starting from their unique shape and having their own distinctive color.
And you can see below some pictures of these two species of mushrooms, which are known by other names, namely Clavulina and Auricularia auricula-judae, and I hope you guys like them and can enjoy some of these mushroom portraits that I took last Tuesday.
---
The first is a Clavulina type mushroom that thrives on dead trees and at that time I took some portraits that looked very beautiful.
Clavulina is a genus of fungus in the family Clavulinaceae, in the Cantharelloid clade (order Cantharellales).....Wikipedia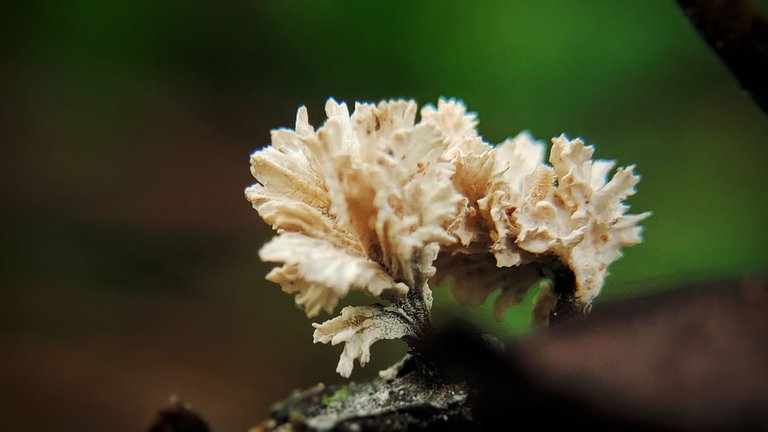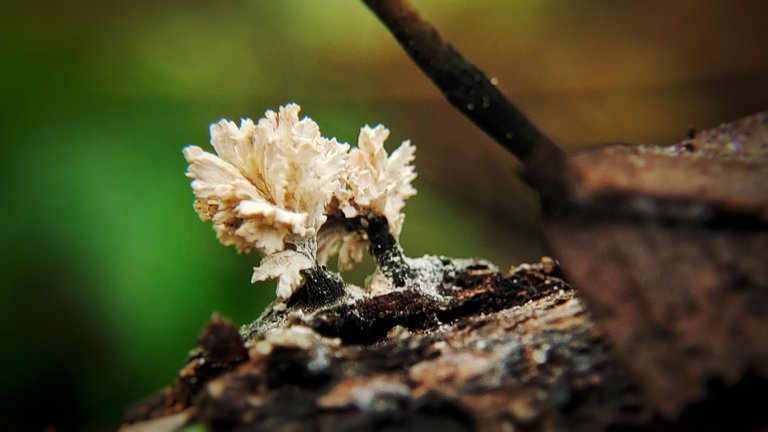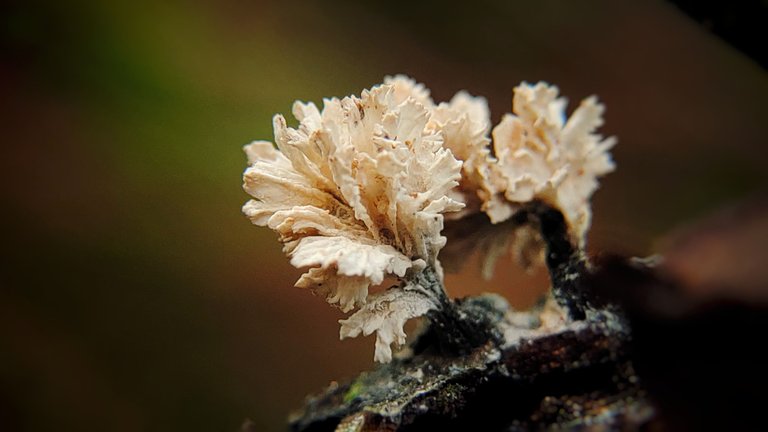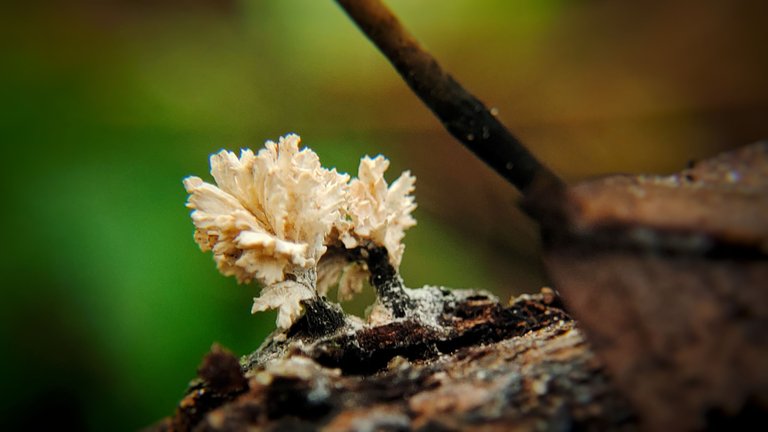 ---
---
The second is the ear mushroom or better known by another name, namely Auricularia auricula-judae, the mushroom has a soft texture, and at that time I saw it blooming on dead wood and when I immediately took some angles the pictures looked very beautiful and perfect.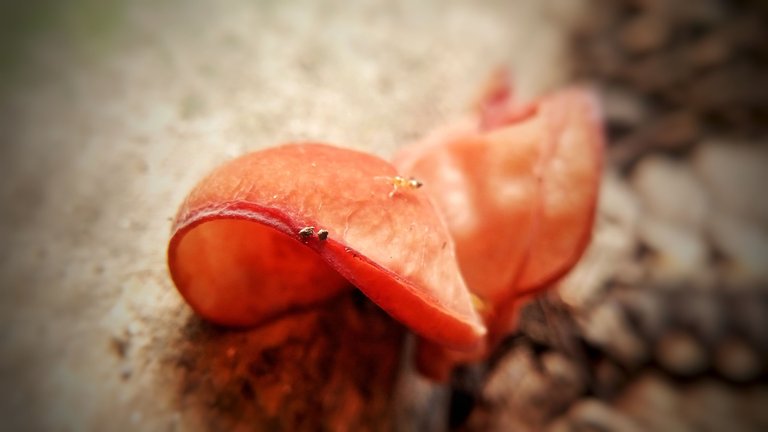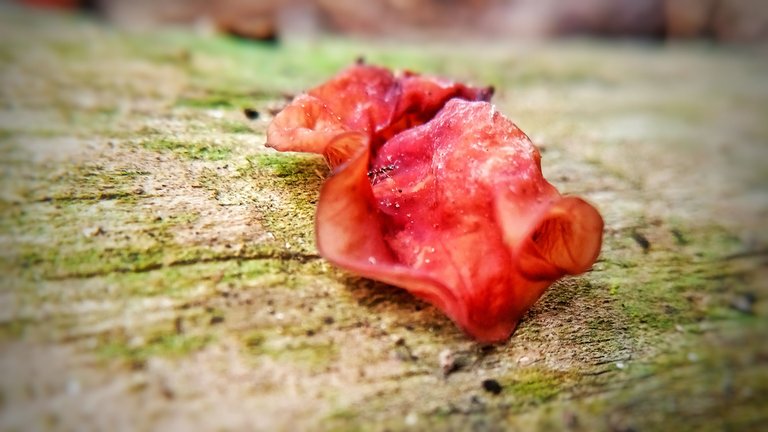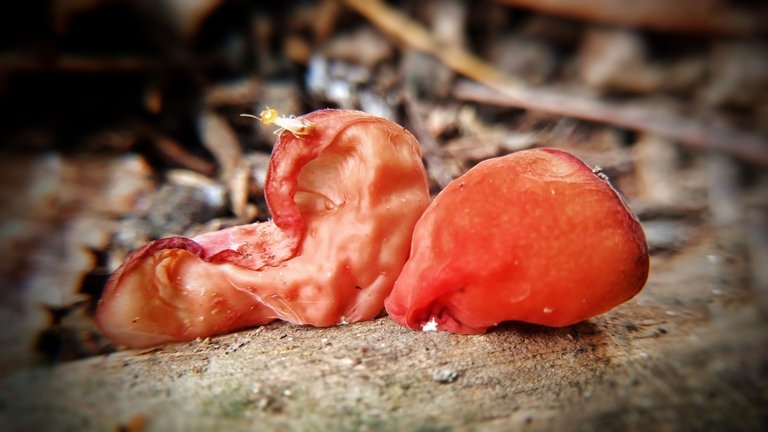 ---
| Camera | Smartphone |
| --- | --- |
| Location | Forest Aceh, Indonesia |
| Category | Mushroom |
| Editing | Snapseed |
| Photographer | @ridor5301 |