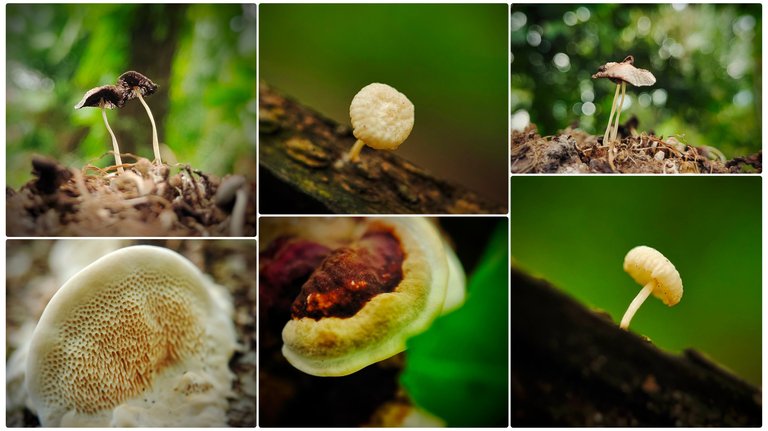 ---
Hi my friends, how are you all, I hope your day is always pleasant and in good condition, as usual today I'm back around the rubber plantation to look for mushrooms because in a few days our area is back in the rain so there will be lots of mushrooms coming.
And at that time I didn't forget to bring my smartphone camera and macro lens in my bag, and when I got there I immediately explored the rubber plantation and hoped to get some unique types of mushrooms for this post.
And it was not in vain that after walking around the rubber plantation I found several types of mushrooms that looked very beautiful and had their own uniqueness, starting from their shape and color, which had their own characteristics and looked very beautiful and elegant.
And you can see below some pictures of the mushrooms that I found today and I hope you like them and enjoy them.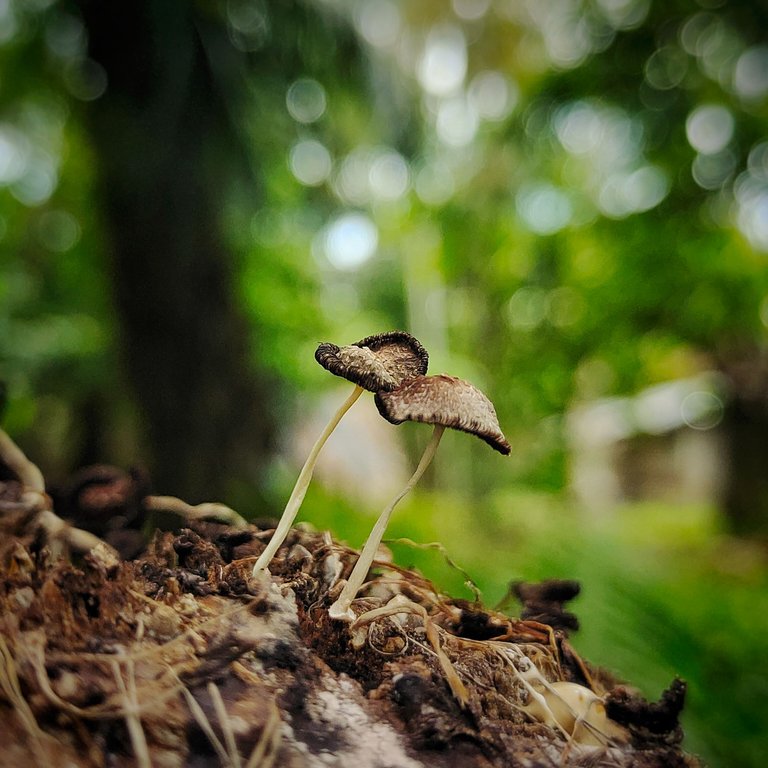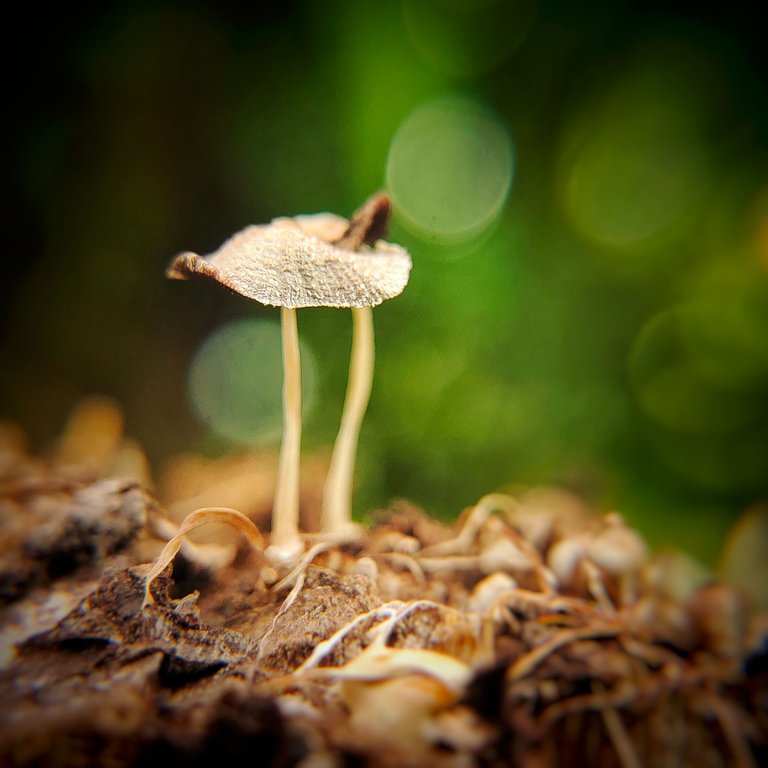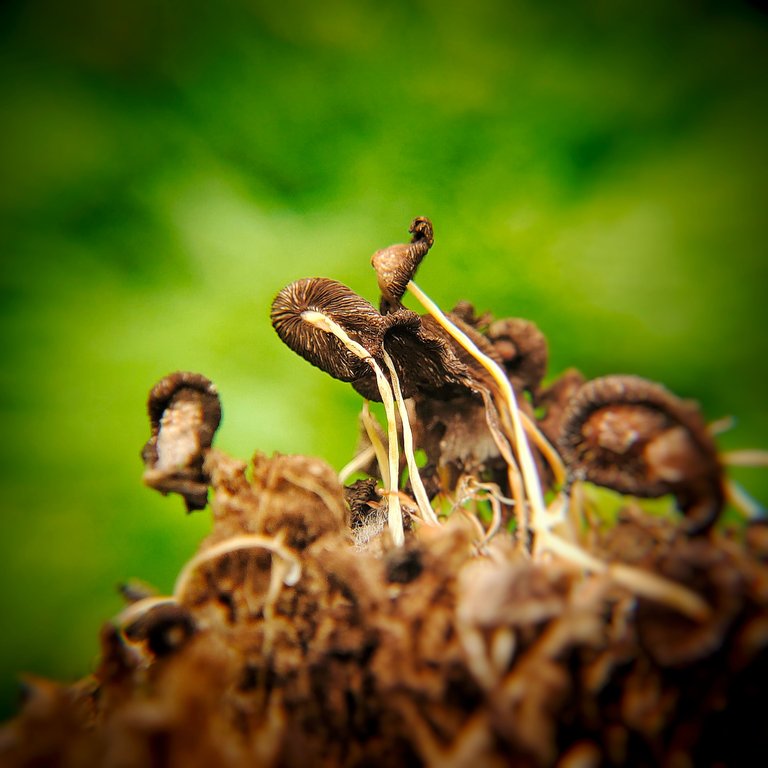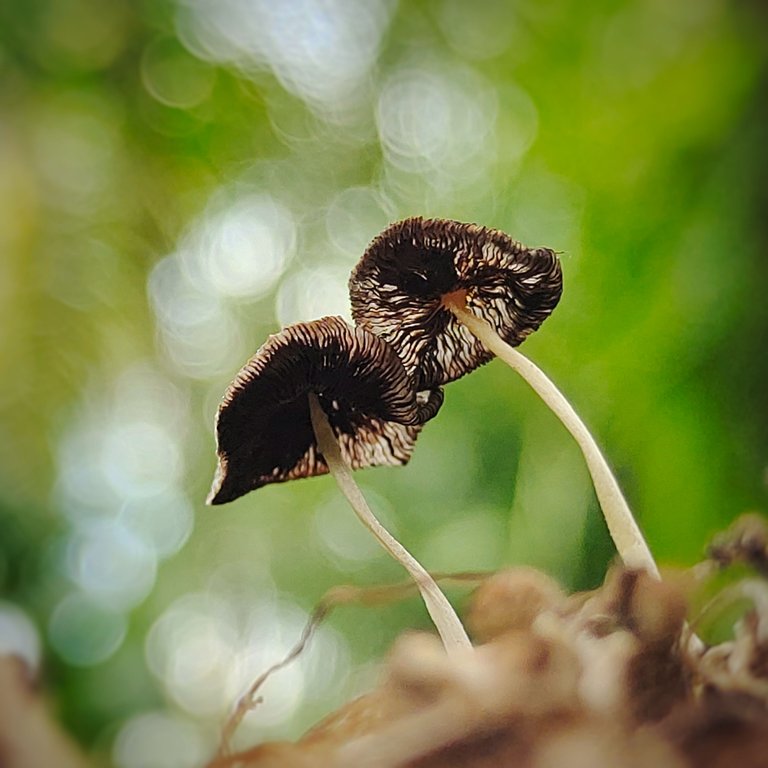 The first is the Parasola plicatilis type mushroom which has a very beautiful and attractive shape, when I found this mushroom it had dried up and at that time I immediately took some portrait pictures which looked very beautiful.
Parasola plicatilis is a small saprotrophic mushroom with a plicate cap (diameter up to 35 mm).....Wikipedia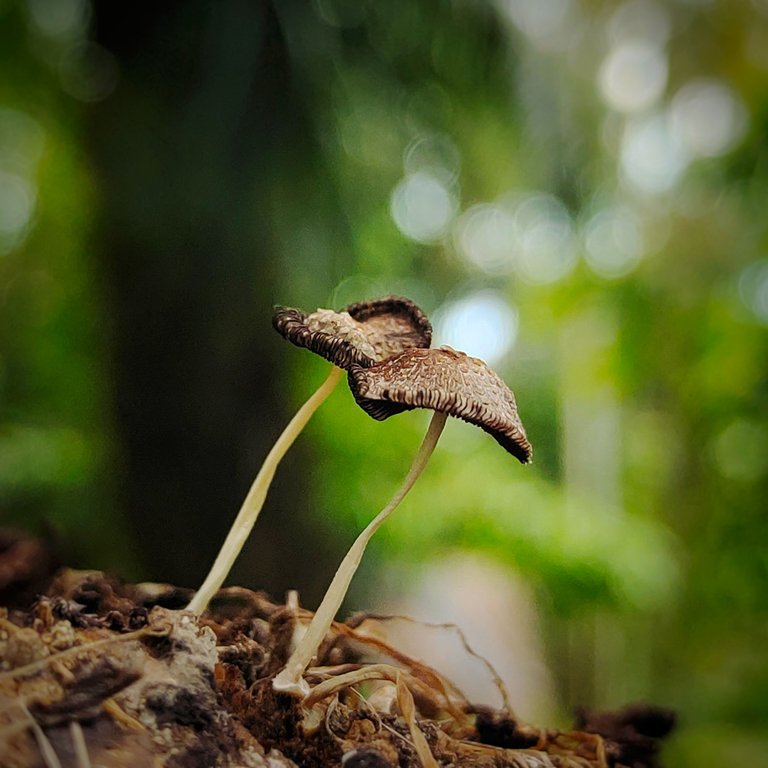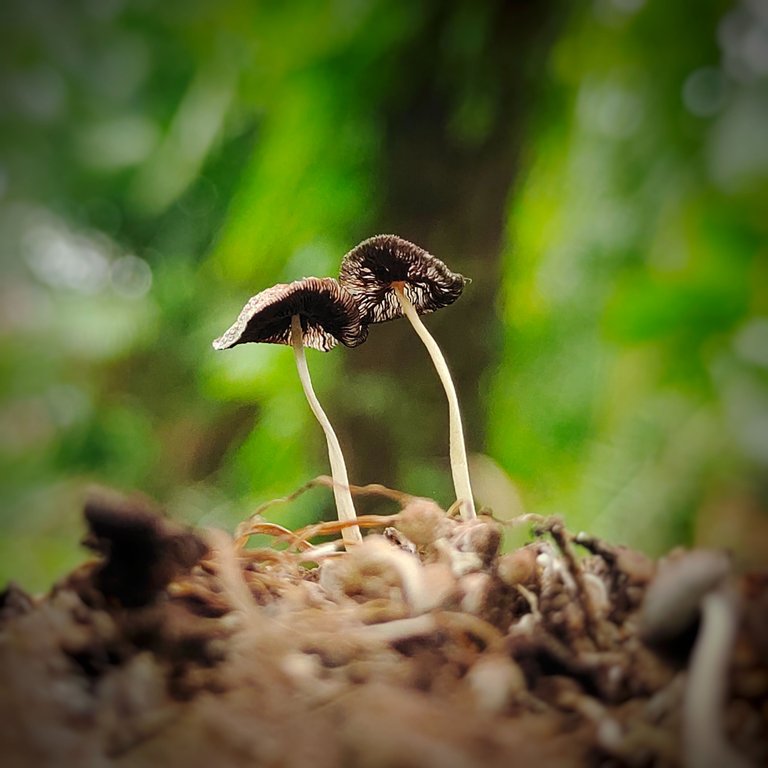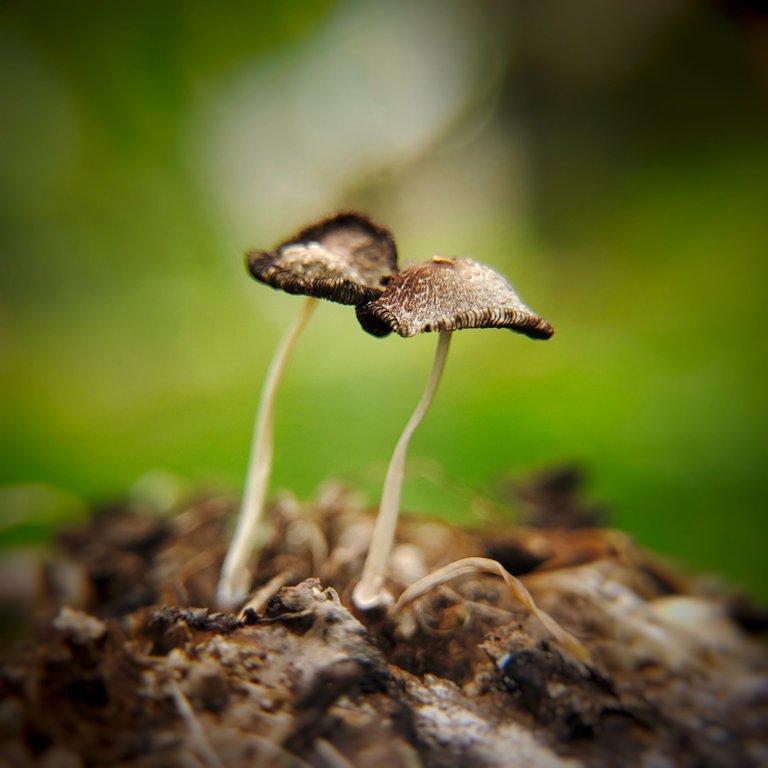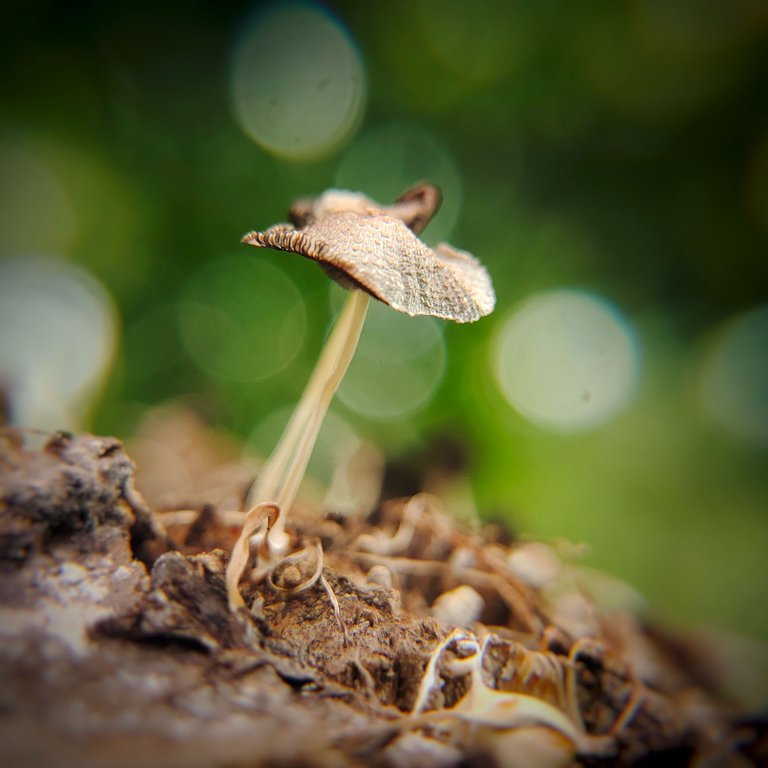 ---
---
And the second is the mushroom type Roridomyces roridus which has a very beautiful and tiny shape because it has a very beautiful hat with a very attractive color, and at that time I saw this mushroom thrive on weathered wooden trees and at that time I immediately took some the angle of the picture that looks very dazzling.
Roridomyces roridus, commonly known as the dripping bonnet or the slippery mycena, is a species of agaric fungus in the family Mycenaceae.....Wikipedia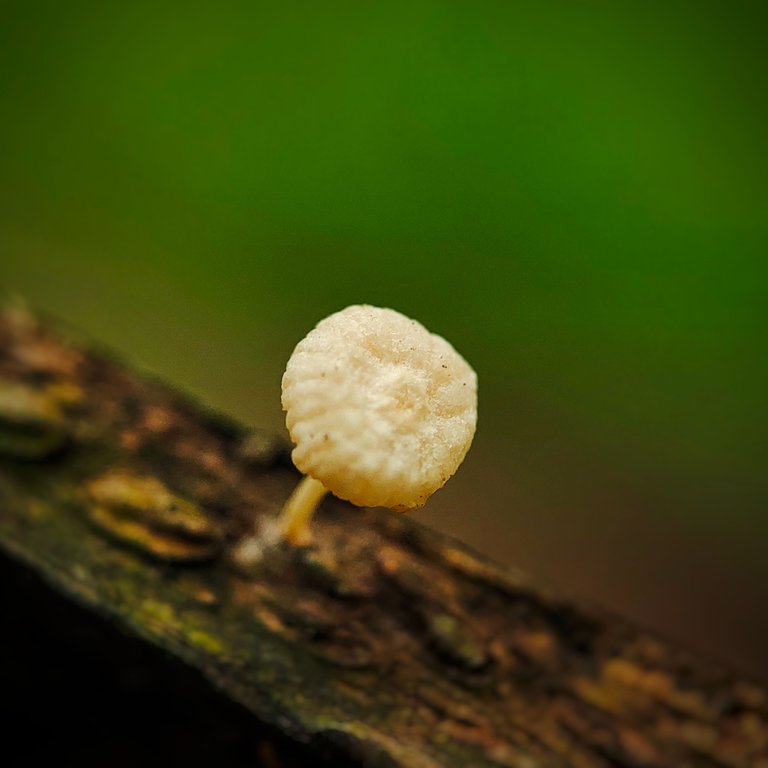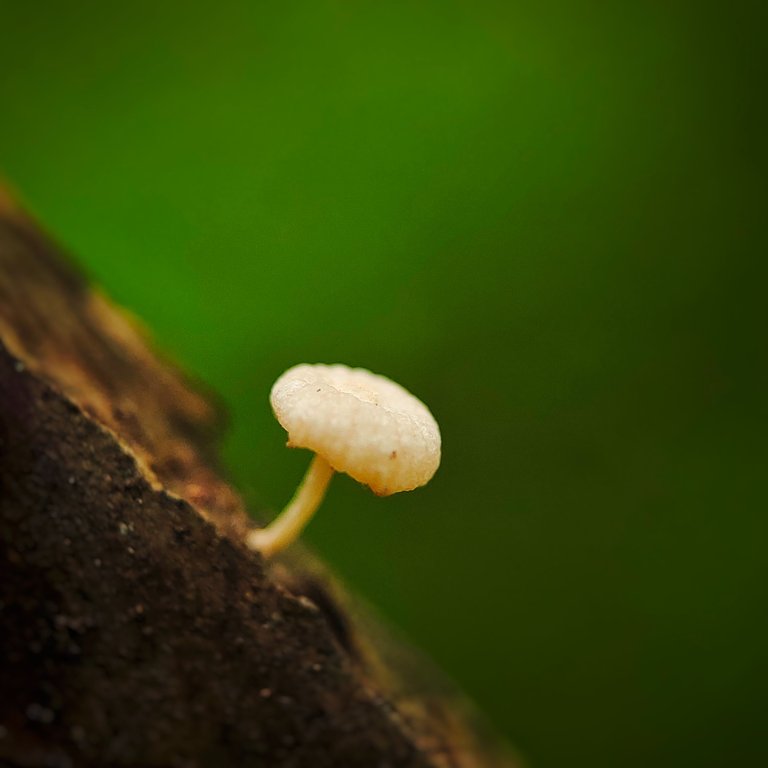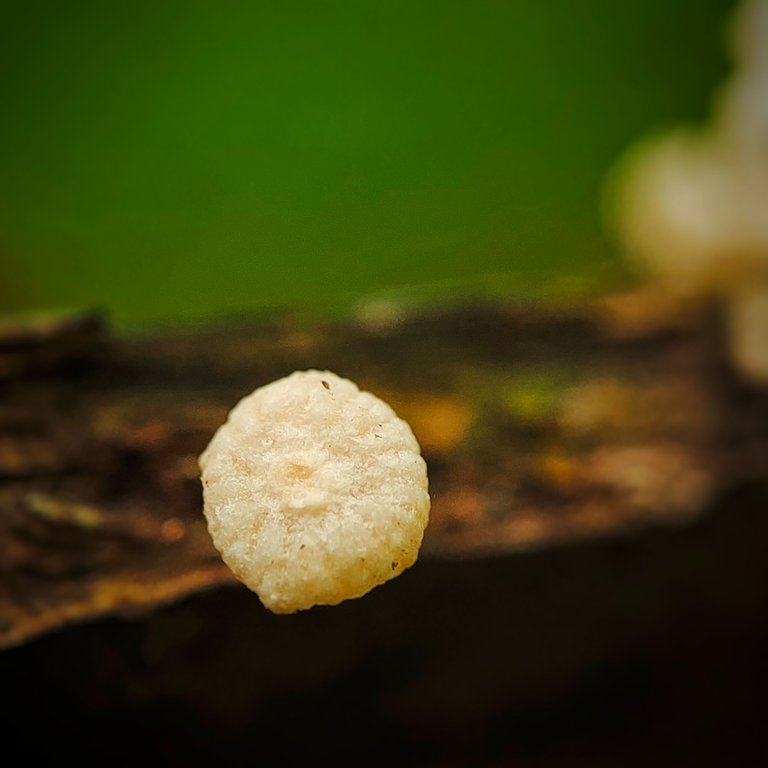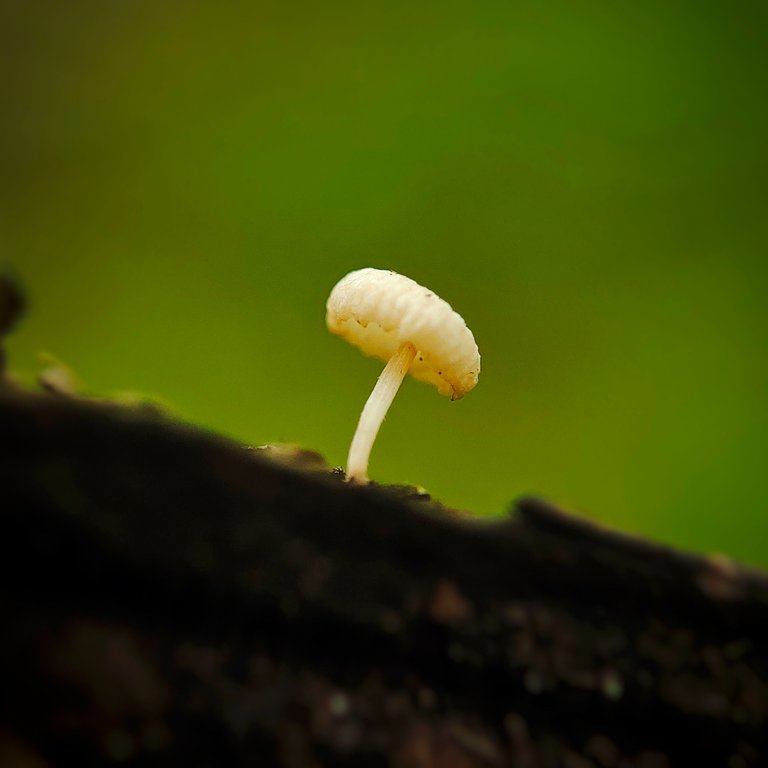 ---
---
After I took the photo of the mushroom above and I accidentally saw a type of Antrodia albida mushroom that thrives on this dead tree, this Antrodia albida mushroom has a unique shape and has a hard texture and has pores that look very attractive and elegant.
Antrodia albida is a species of fungus in the genus Antrodia that grows on the dead wood of deciduous trees.....Wikipedia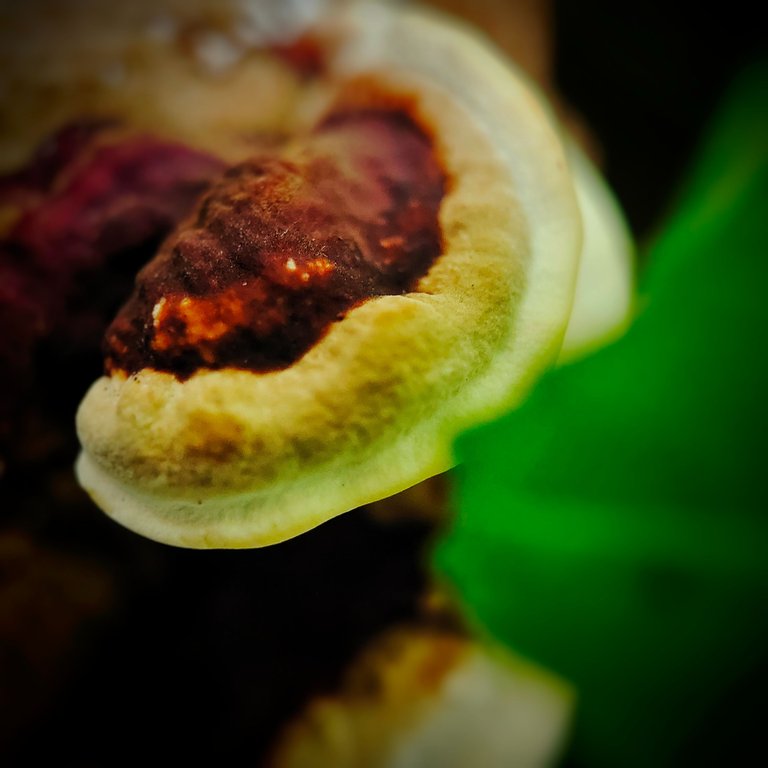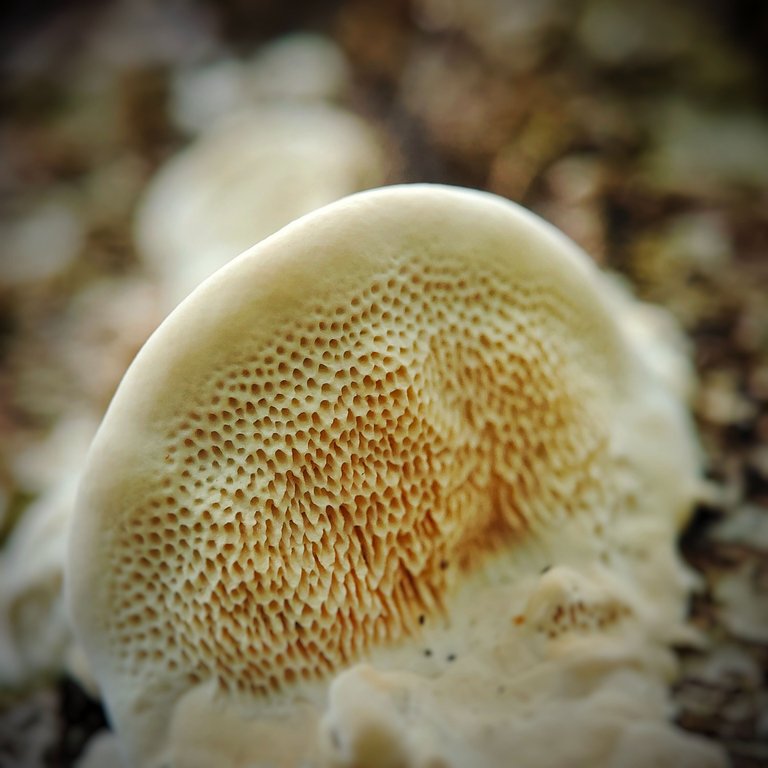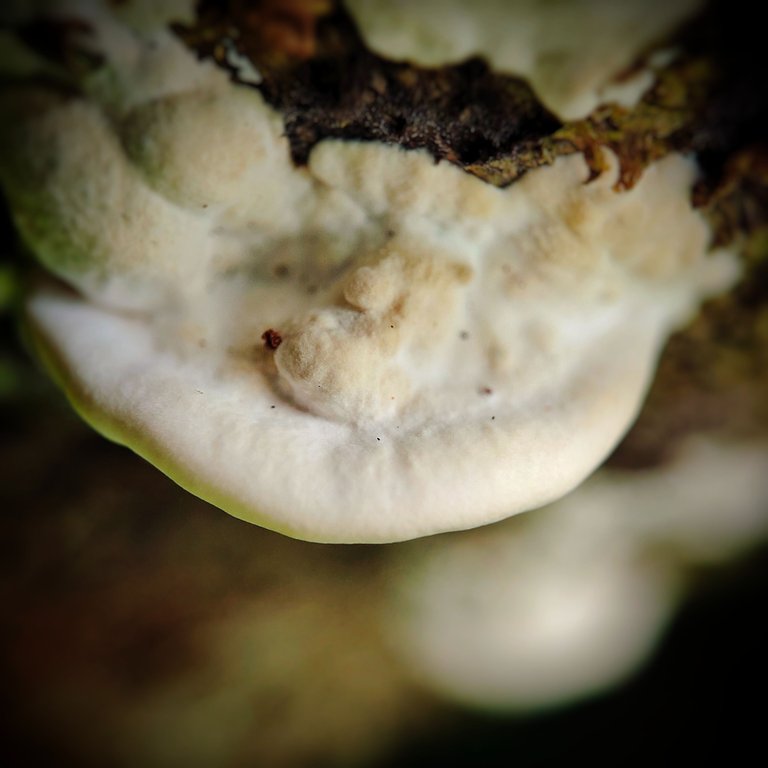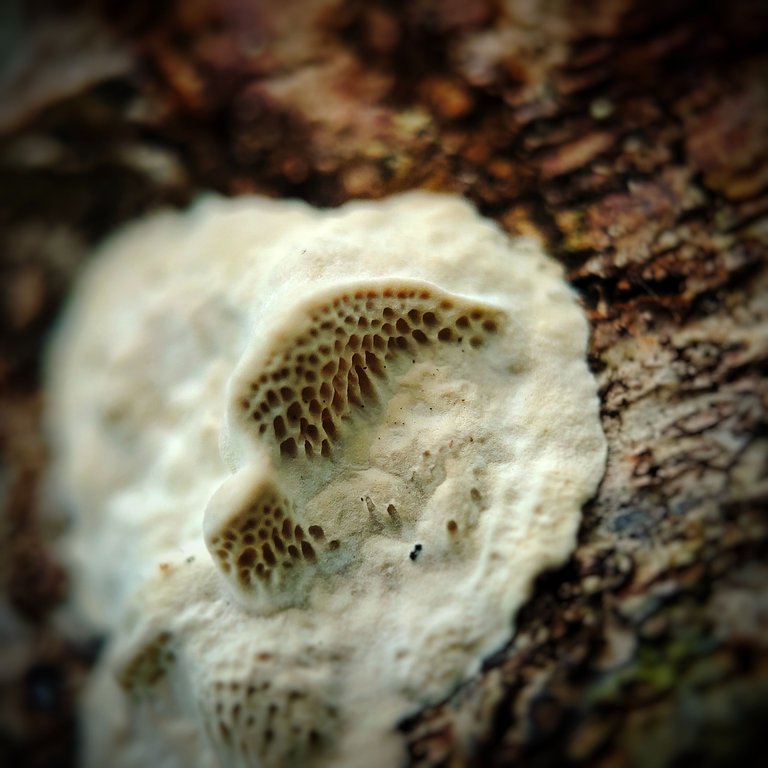 ---
| Camera | Smartphone |
| --- | --- |
| Location | Aceh, Indonesia |
| Category | Mushroom |
| Editing | Snapseed |
| Photographer | @ridor5301 |