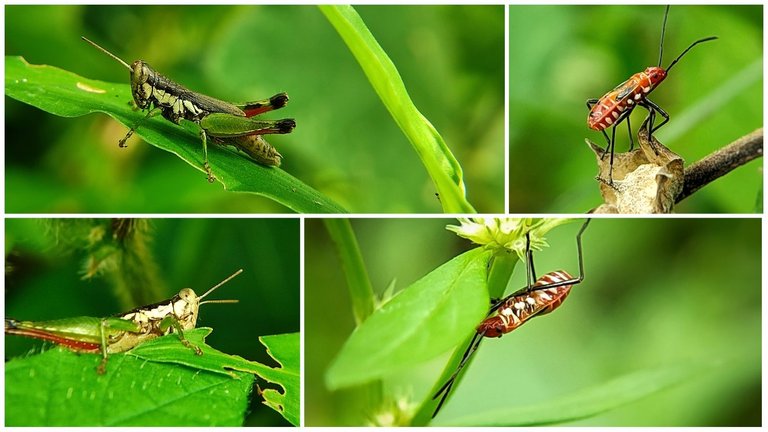 ---
Hi, how are you all, I hope you have a great day and are in good condition this weekend, this morning as usual, I went back to the wild garden area which had not been maintained for a long time so there were lots of wild plants growing.
And in this garden area I hunted for small insect objects because they like to play in this garden and at that time I immediately took my smartphone camera and macro lens, and at that time I immediately explored this garden area which was quite large and got two species of the family with insects namely grasshoppers the Melanoplinae type and the Dysdercus cingulatus true bug.
And at that time I immediately took several angles of object images from these two insect species in different but the same places in this very large garden area, and at that time I managed to capture several pictures that looked very beautiful and perfect.
Melanoplinae is a subfamily of rice locusts in the family Acrididae.....Wikipedia
Melanoplinae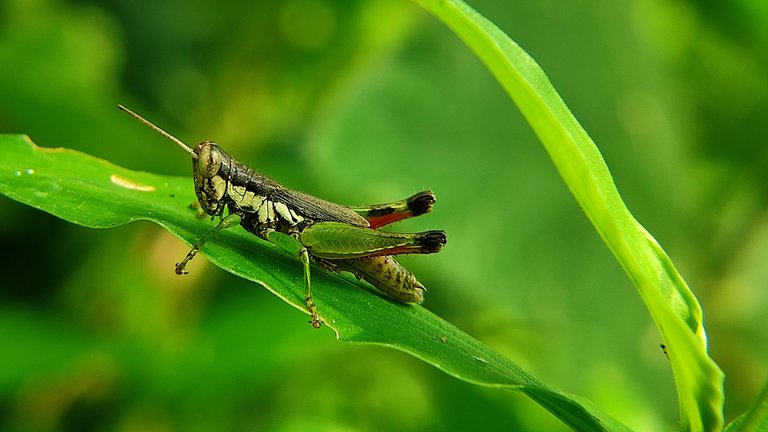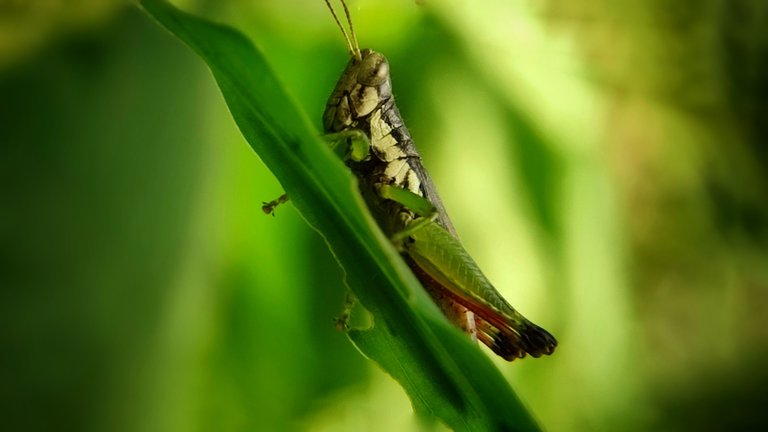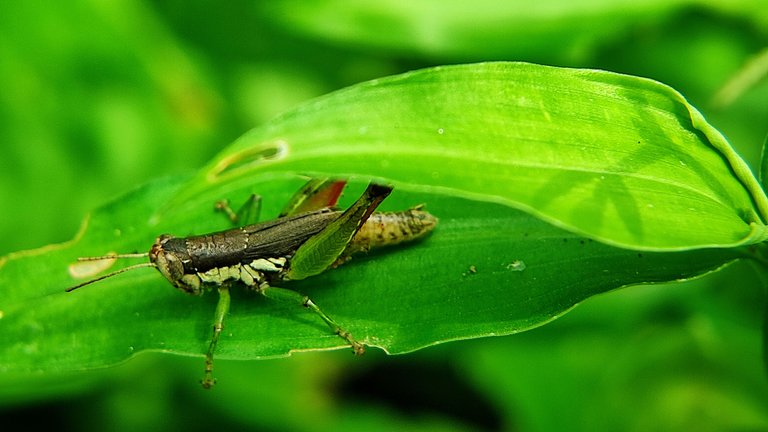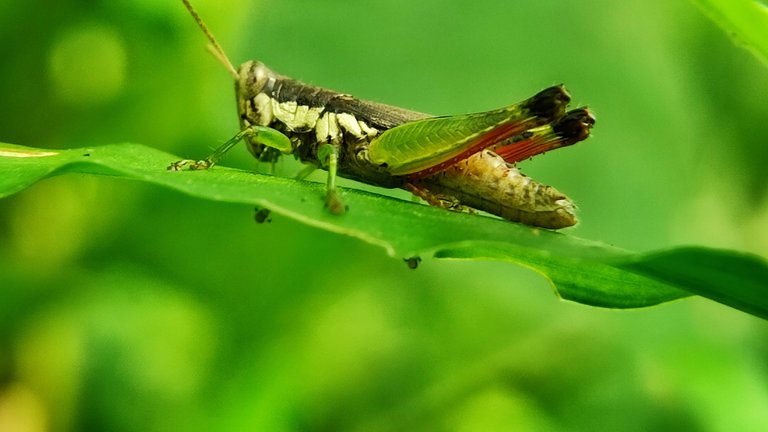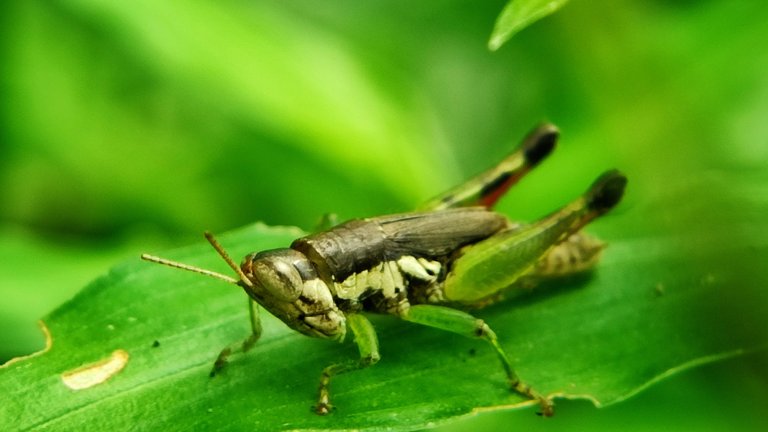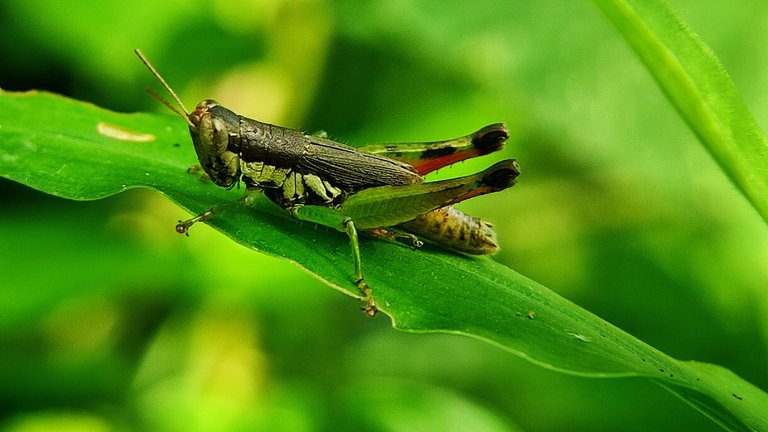 ---
---
Dysdercus cingulatus is a species of true bug in the family Pyrrhocoridae, commonly known as the red cotton stainer.....Wikipedia
Dysdercus cingulatus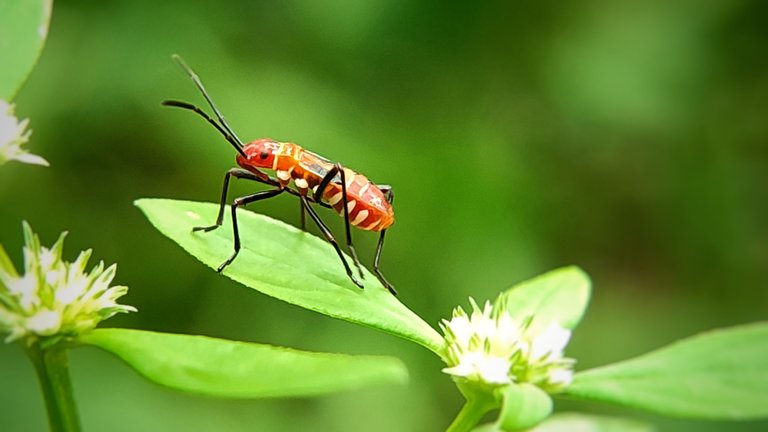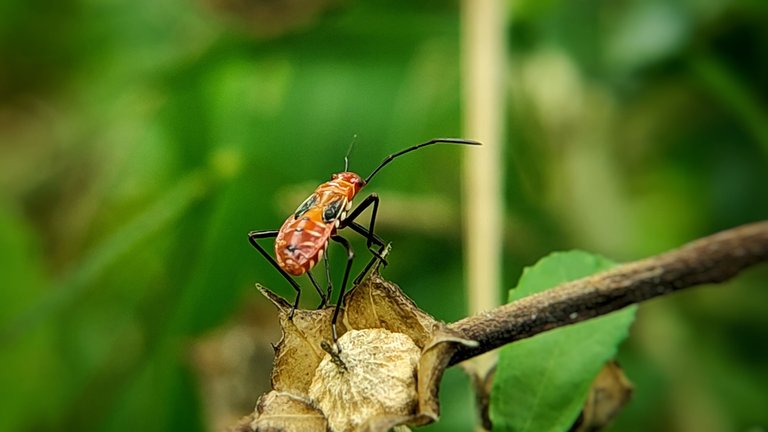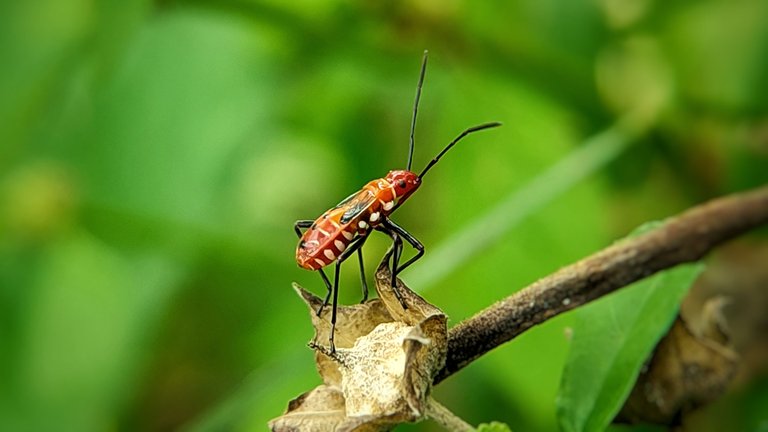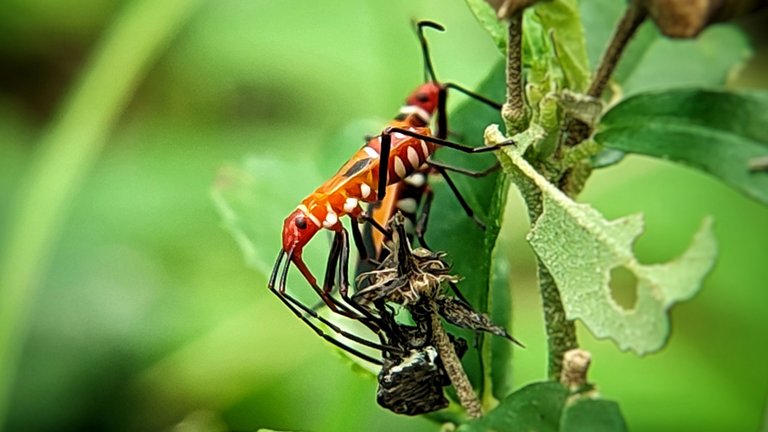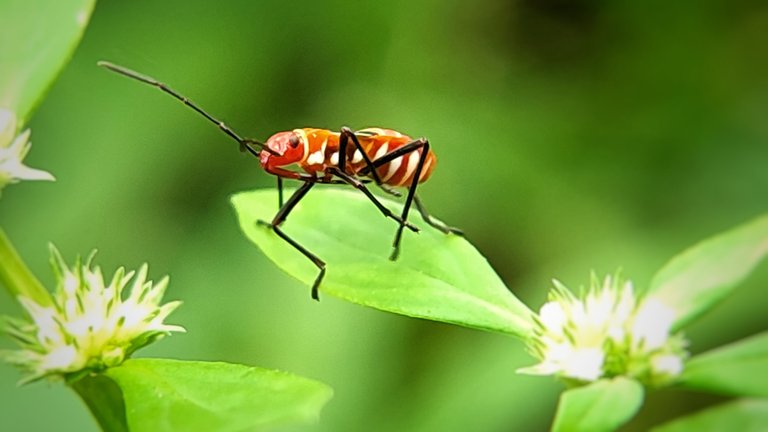 ---
| Camera | Smartphone |
| --- | --- |
| Location | Aceh, Indonesia |
| Category | Animal |
| Editing | Snapseed |
| Photographer | @ridor5301 |