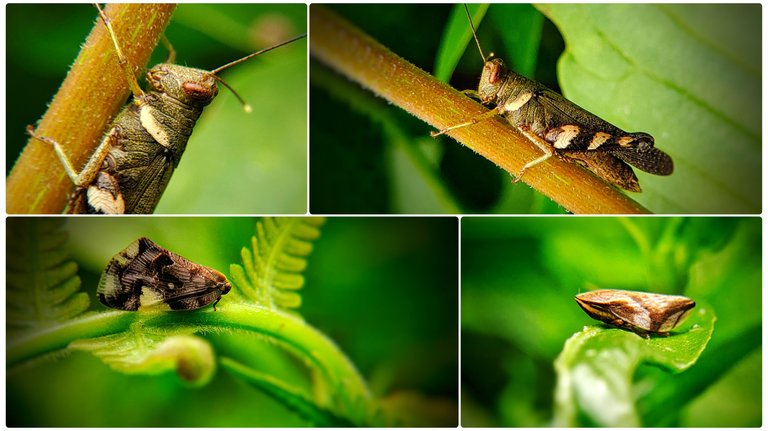 ---
Hello all my friends, have a nice and healthy day wherever you are.
Today I went back to hunting for macro objects in the forests of Aceh and hoped to get some species of small animals similar to insects, and when I got there it was not in vain that I finally got some very beautiful and interesting insect species.
The first time I found a Xenocatantops humilis grasshopper crawling on a log, and at that time I immediately took a picture very carefully so that the grasshopper would not fly in another direction.
Xenocatantops humilis is the type species of grasshoppers in its genus, belonging to the family Acrididae and subfamily Catantopinae.....Wikipedia
And you can see below some of the locust pictures that were really taken today and I hope you like them and enjoy them.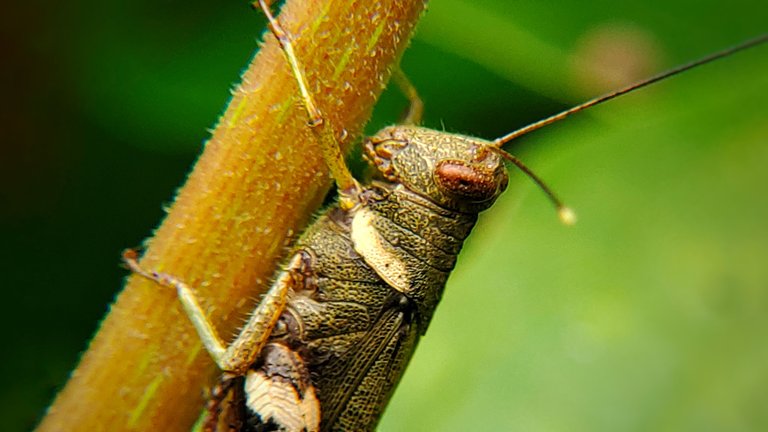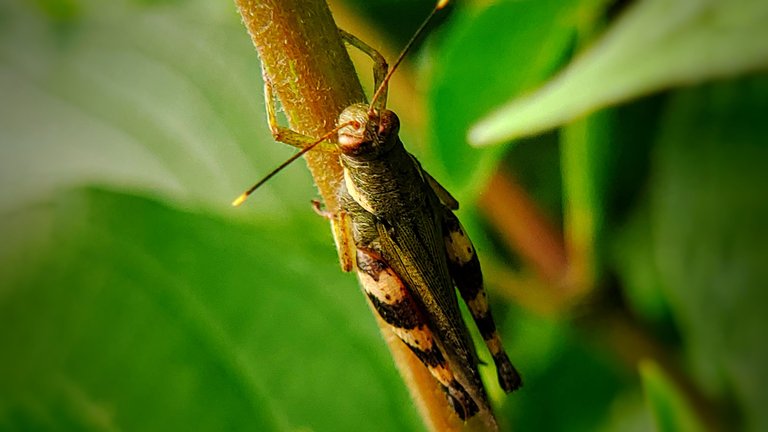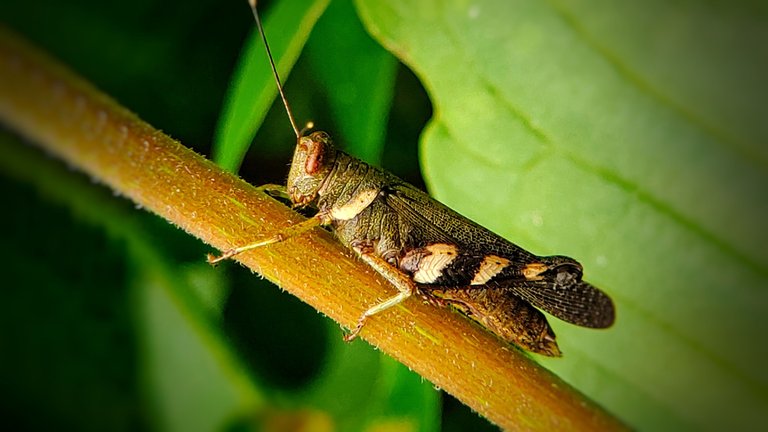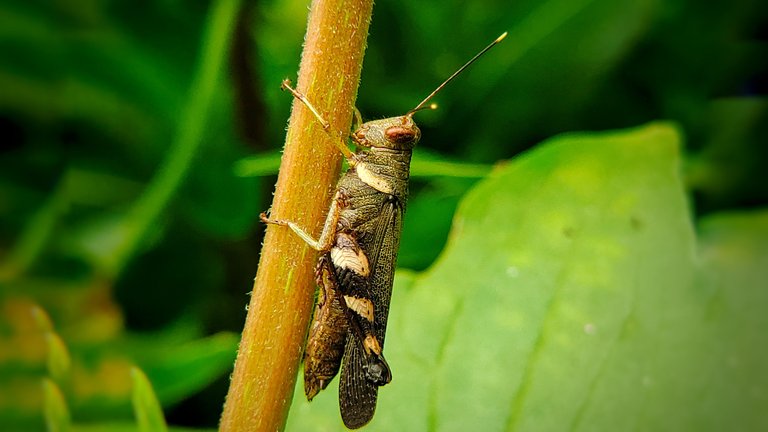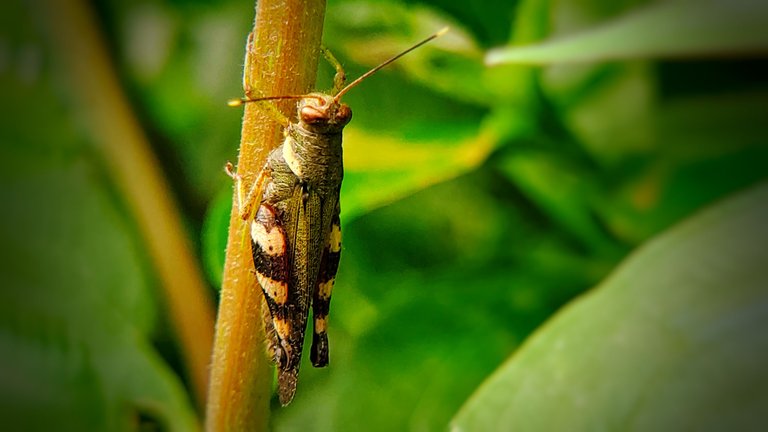 ---
---
After I took pictures of grasshoppers, I saw an insect of this type of Scolypopa australis crawling on one of the fern leaves, and at that time I immediately took several angles of images that looked very beautiful and unique.
Scolypopa australis, commonly known as the passionvine hopper, is a species of insect in the Ricaniidae family of planthoppers (Fulgoroidea).....Wikipedia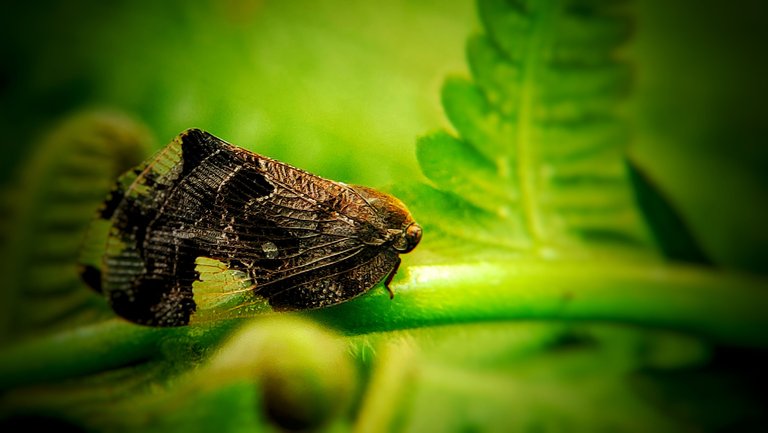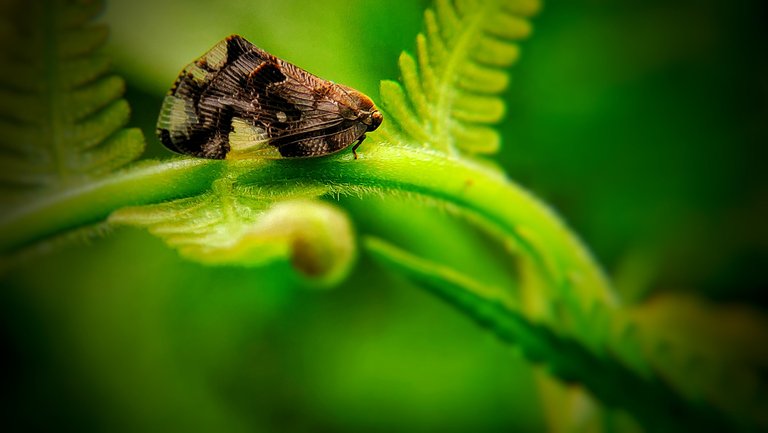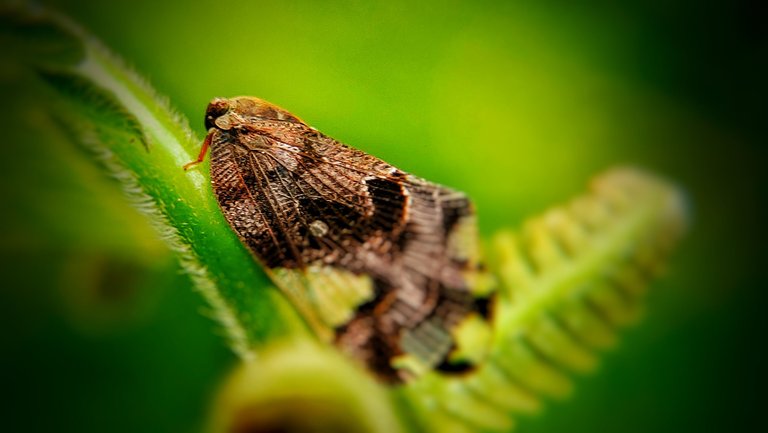 ---
---
And the last one is the Aphrodes type of planthopper insect which has a small and strange body shape, and at that time I immediately took some portraits of this planthopper insect which looks very beautiful and perfect and I hope you like it.
Aphrodes is a genus of leafhoppers (family Cicadellidae).....Wikipedia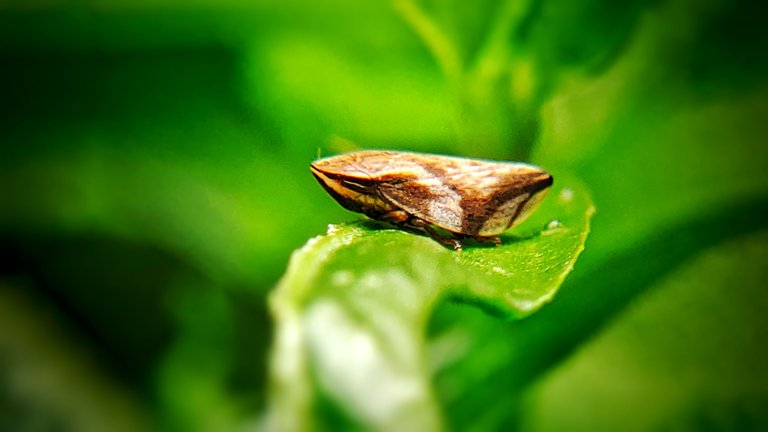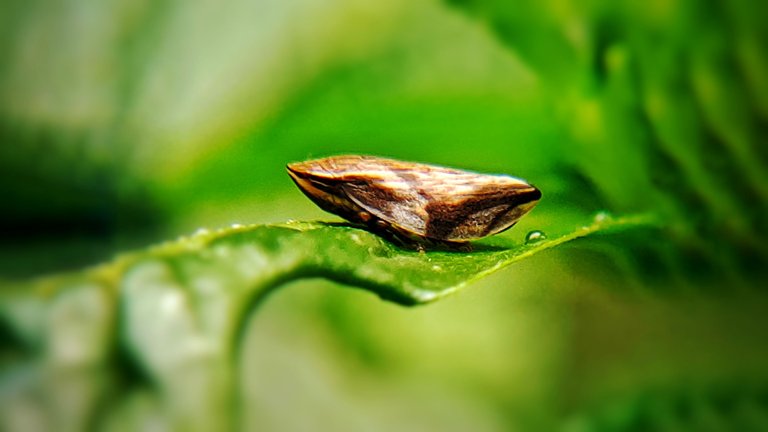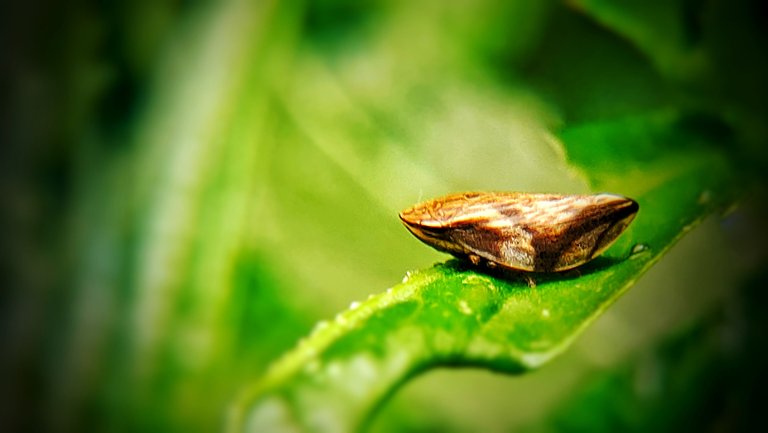 ---
| Camera | Smartphone |
| --- | --- |
| Location | Forest Aceh, Indonesia |
| Category | Insect & Wild leaves |
| Editing | Snapseed |
| Photographer | @ridor5301 |