Bush crickets & wild flower plants that are very beautiful and elegant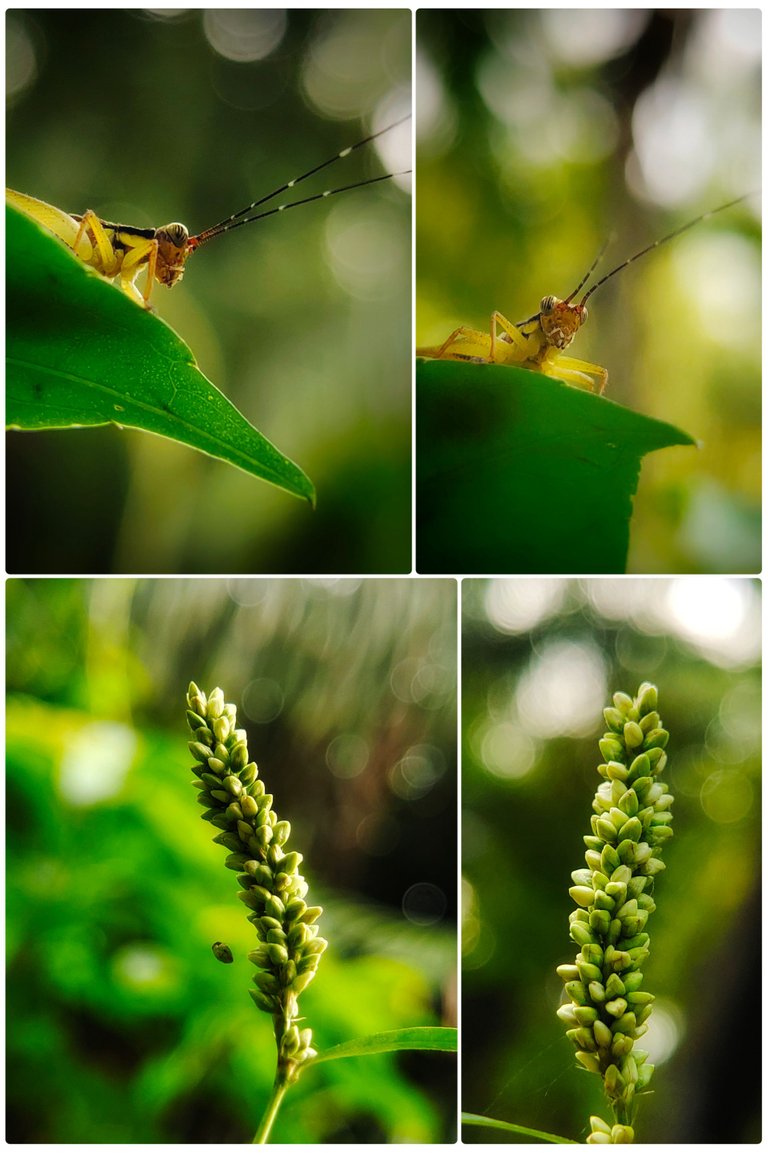 ---
Today I went back around the Aceh forest to hunt for macro objects because I really like taking pictures of small objects, but today the sun was a little overcast, hopefully there would be no rain and when I got there I immediately took my smartphone camera and macro lens in my bag, and at that moment I immediately explored this Aceh forest and hopefully can get some macro pictures.
When I got there I immediately walked and circled the forests of Aceh and got back a species of insect or better known as the bush cricket type Roeseliana roeselii, at that time I saw this bush cricket standing on a wild leaf and at that time I immediately took several angles of the picture which looks very pretty.
Because this bush cricket species has a small body shape and has a very attractive color shape, and you can see below some of the poses of this cricket.
Roesel's bush-cricket, Roeseliana roeselii (synonym Metrioptera roeselii) is a European bush-cricket.....Wikipedia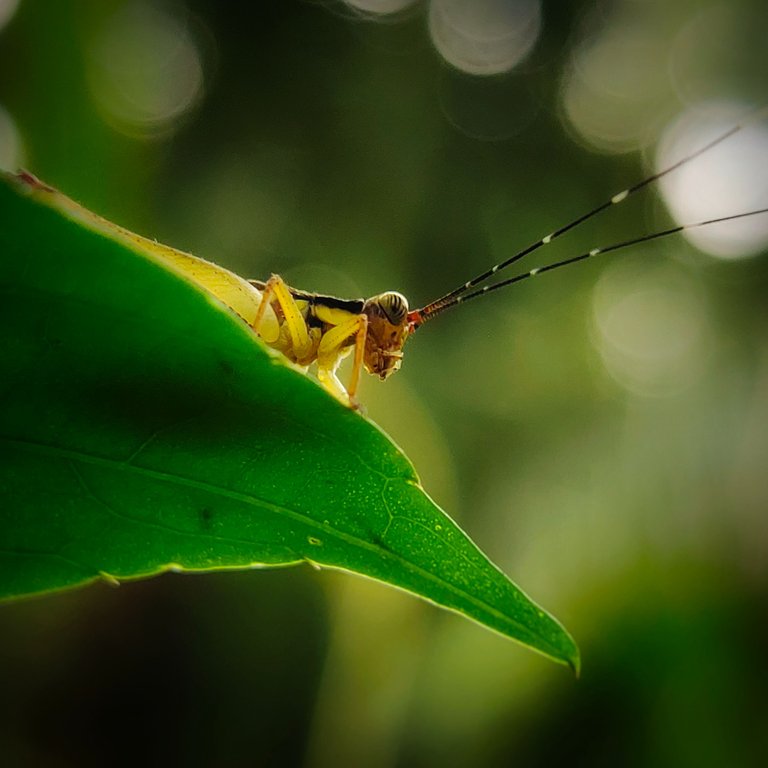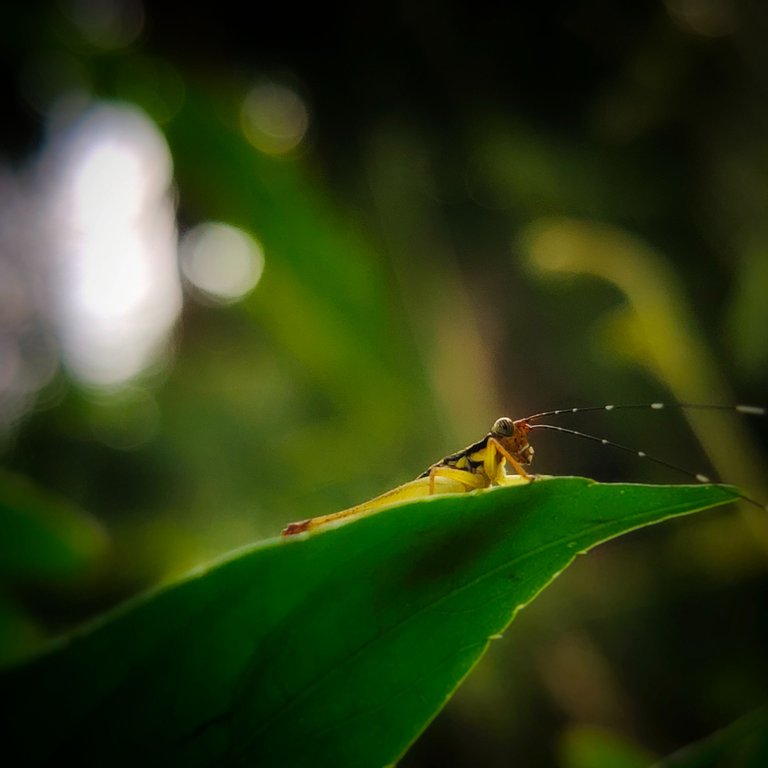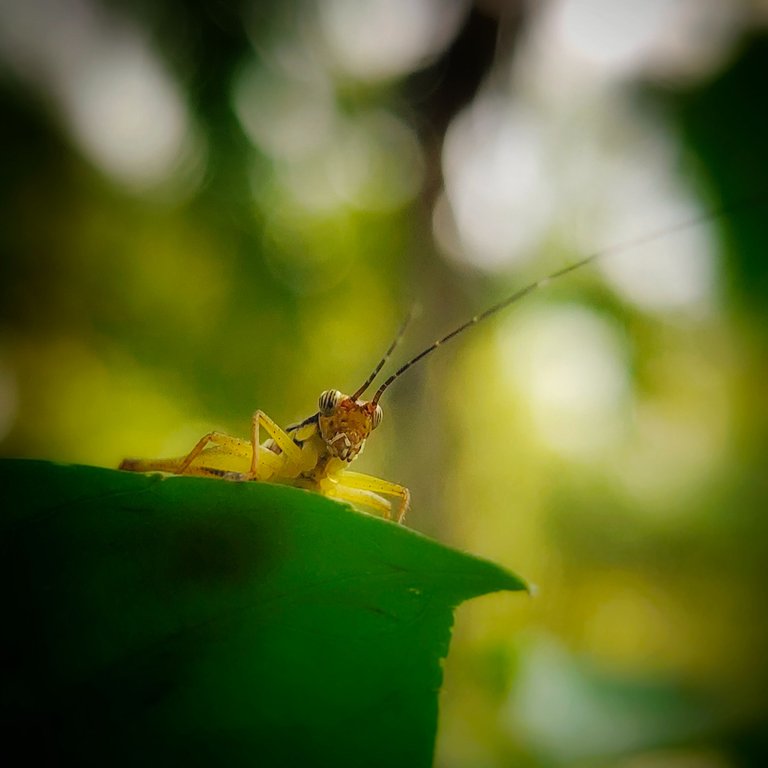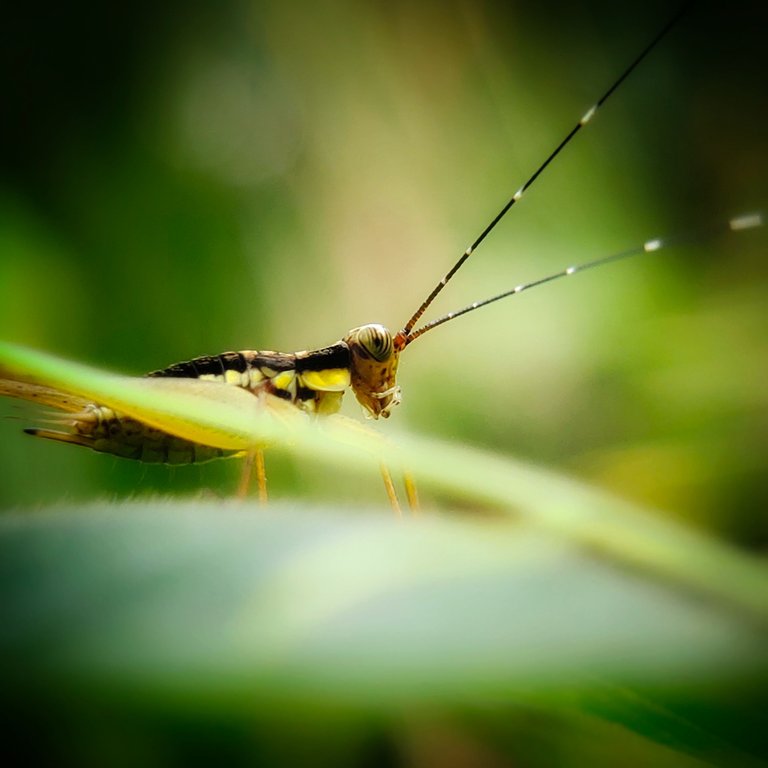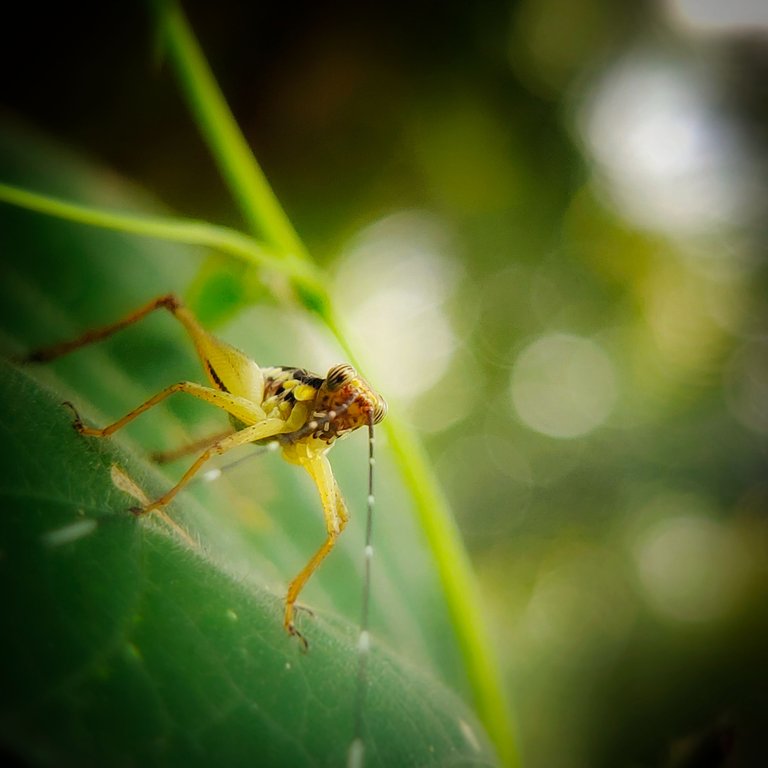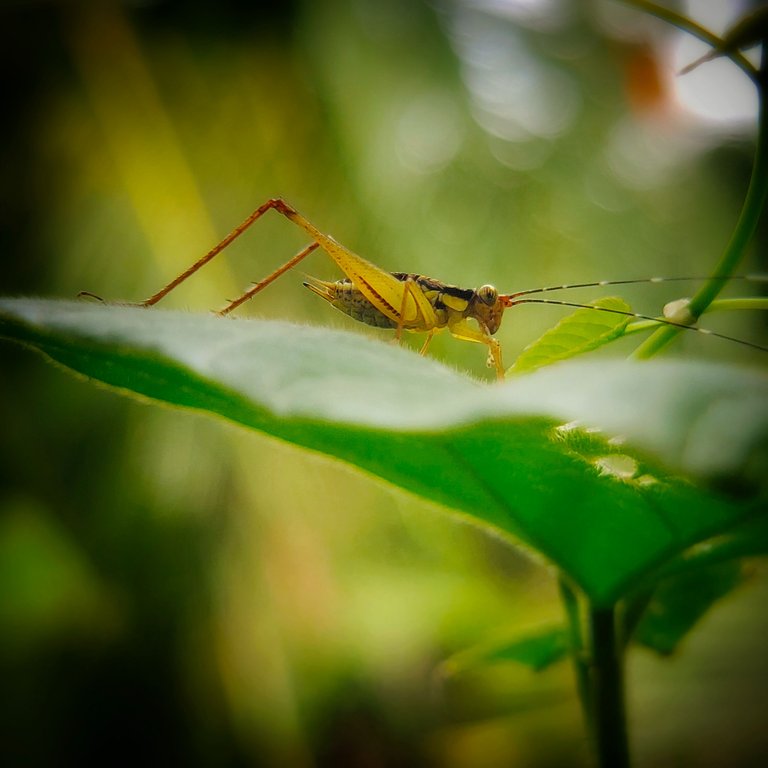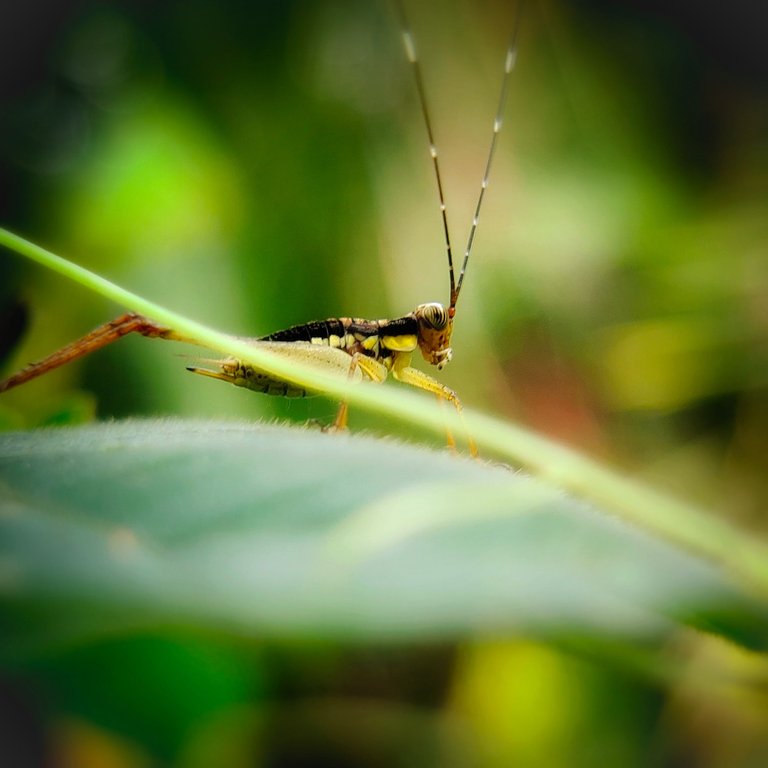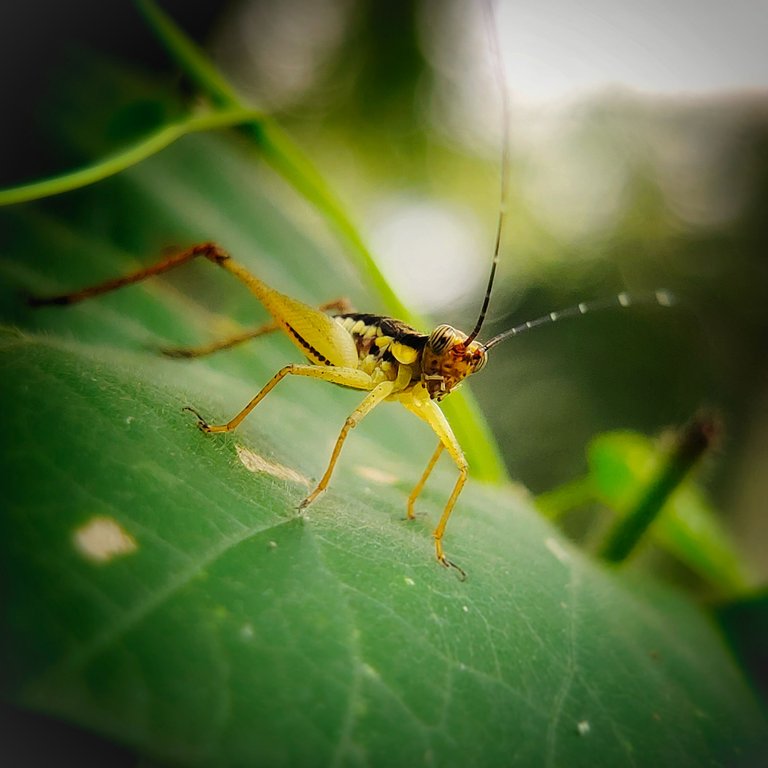 ---
---
After I took a photo of a bush cricket and then I saw a flowering plant and it looked very beautiful and elegant because this wild flower has its own characteristics starting from its color and shape, this wild flower is the type of Polygala senega as it comes out on Google lens when looking for information about plants this wildflower.
You can see below some of these wild flower poses hope you like them.
Polygala senega is a species of flowering plant in the milkwort family, Polygalaceae.....Wikipedia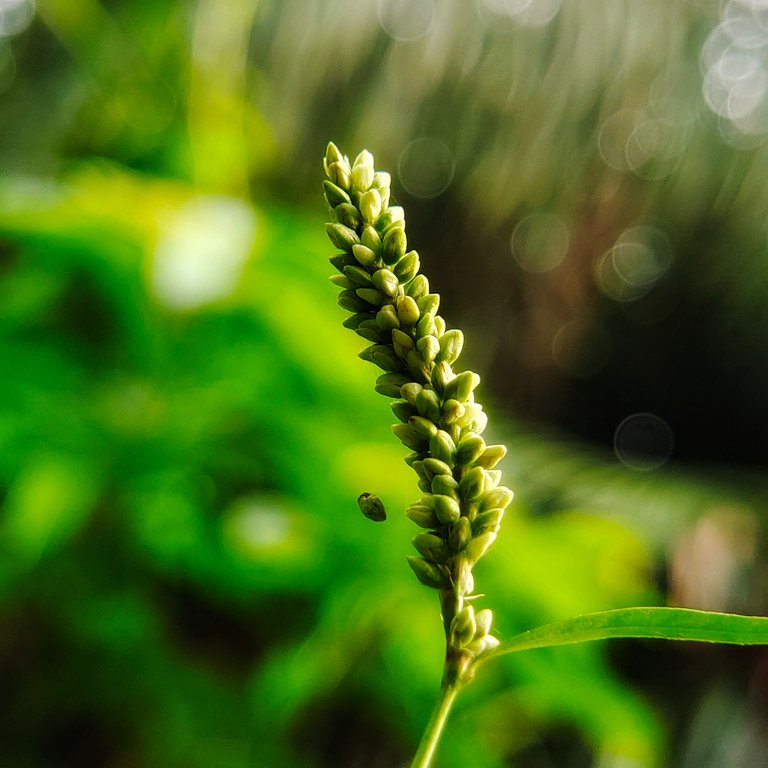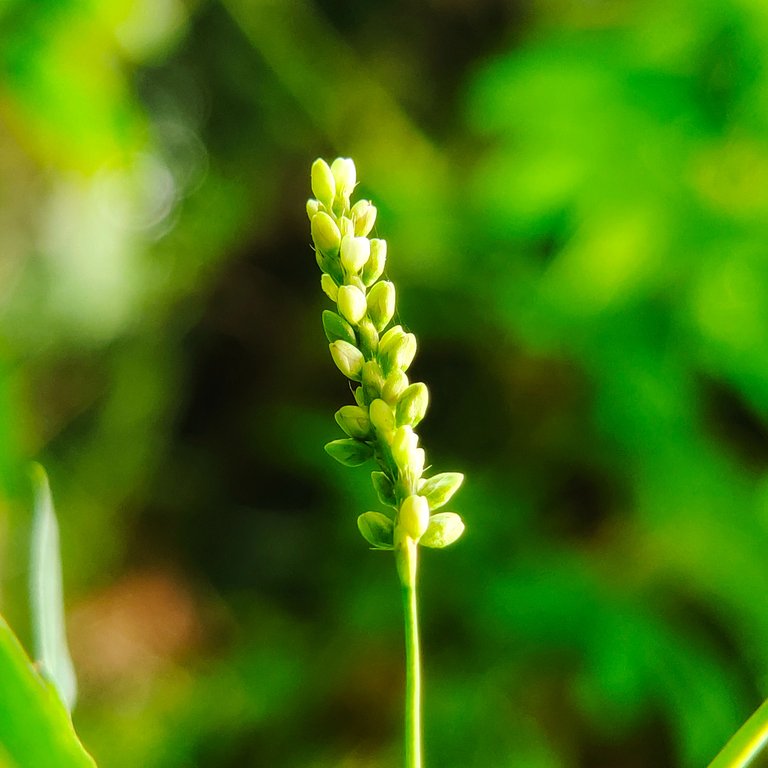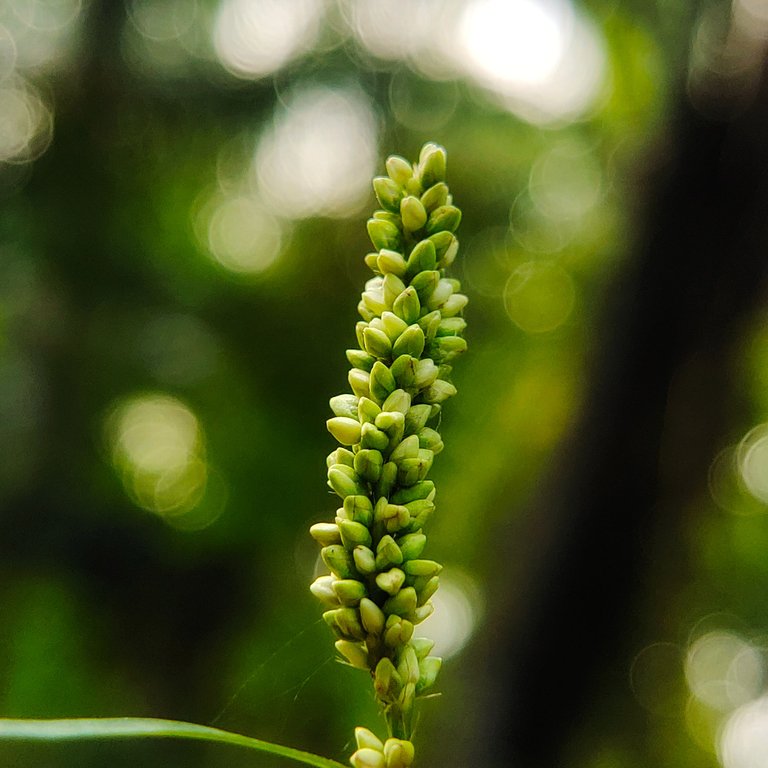 ---
| Camera | Smartphone |
| --- | --- |
| Location | Forest Aceh, Indonesia |
| Category | Insect & Wild leaves |
| Editing | Snapseed |
| Photographer | @ridor5301 |
---
---