Tamron 18-300mm F3.5-6.3 Di III-A VC VXD – A Perfect Travel lens?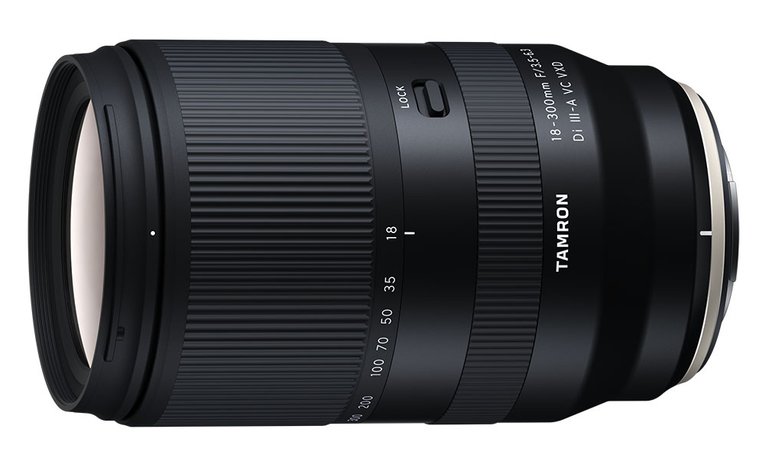 Source: Tamron.ca
People are strange. They are demanding a system camera with interchangeable lenses, and then, when they get it, they want a lens that could be welded to the body!


I don't know why lens&camera corporations try to please them at all, especially since in return they only get fiat papers that are worth less and less every day. I won't even try to psychoanalyze them, I'll just introduce the wackiest among them – Tamron. On July 21st, they have announced the insane 16.6x zoom for Fuji and Sony APS-C cameras ! And they gave it equally insane name – Tamron 18-300mm F3.5-6.3 Di III-A VC VXD. Would you like to know what that mean? OK, here it is for the sake of… well, who cares:
Di III-A means it's a third generation of digital (or you may say mirrorless body) lenses intended for APS-C format.
VC means it has image stabilization control called Vibration Compensation.
VXD means it has a Voice-coil eXtreme-torque Drive linear focus motor.
At this name you will have to add another marking:
XF if you want Fuji lens, or E for your Sony body.
Oh, let's not forget:
18-300mm means that you will be having to carry your telephoto even when you want to shot a few wide angles in the street or studio.
They would certainly put Macro designation, since it can go 1:2 at 18mm, but alas… there was no more space to squeeze that in the name.
On the other hand, who cares for the markings? Let's see the specs:
Tamron 18-300mm F3.5-6.3 Di III-A VC VXD
Model B061 – Full Specs
Type
Zoom
Mount
Fujifilm X, Sony E
Format size
APS-C/DX
Angle of View
(diagonal)
77°24′- 5°30′
(for APS-C frame mirrorless format)
Focal length
18–300 mm
Max. Aperture
F3.5–6.3 (no aperture ring)
Minimum Aperture
F22-40
Aperture Blades
7 (circular – diaphragm stays almost perfectly circular
up to two stops down from maximum aperture)
Optical Construction
19 elements in 15 groups
Minimum Object Distance
0.15m (5.9 in) (WIDE) /
0.99m (39 in) (TELE)
Maximum Magnification Ratio
1:2 (WIDE) / 1:4 (TELE)
Image stabilization
Yes
Filter Size
φ67mm
Maximum Diameter
φ75.5mm
Length
125.6mm / 4.9 in (Sony)
125.8mm / 5 in (FUJIFILM)
Weight
620g / 21.9 oz
Standard Accessory
Flower-shaped hood, Lens caps
(Yes, they give a free lens hood unlike the scrooges
from Canon and Nikon)
Price
Keep reading…
This table best seen through PeakD interface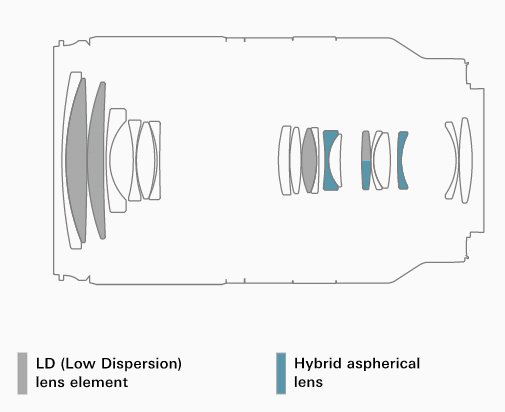 On the third hand, who cares for the specs? We need to see what this lens can do. First test samples are delivered, and let's go somewhere in Germany to see the range of this glass insanity: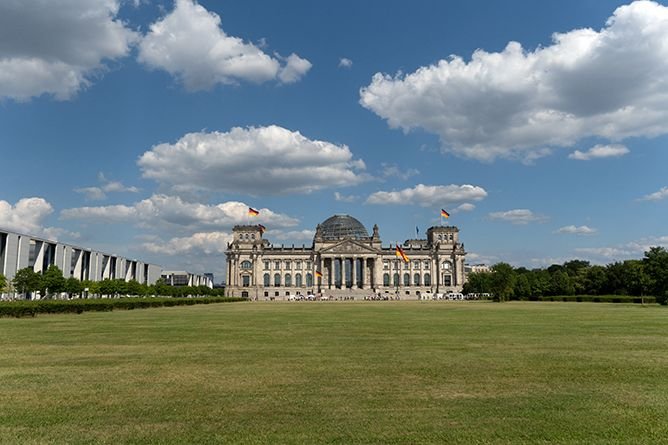 18mm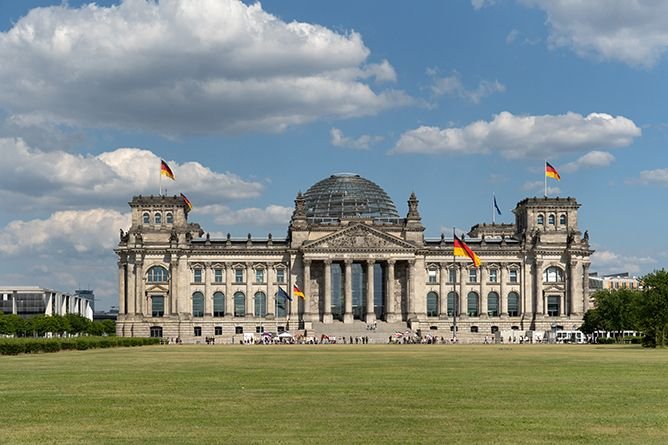 35mm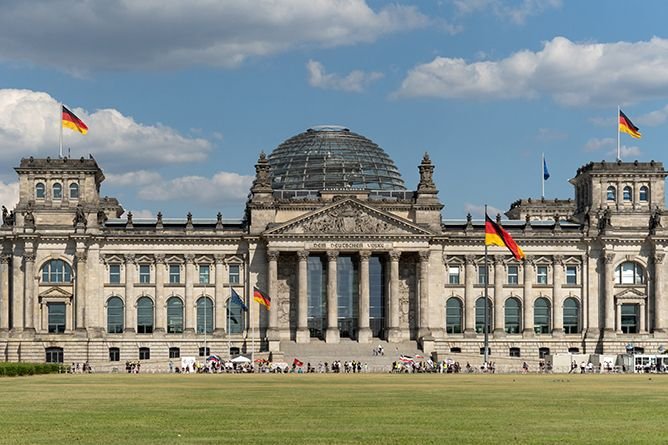 50mm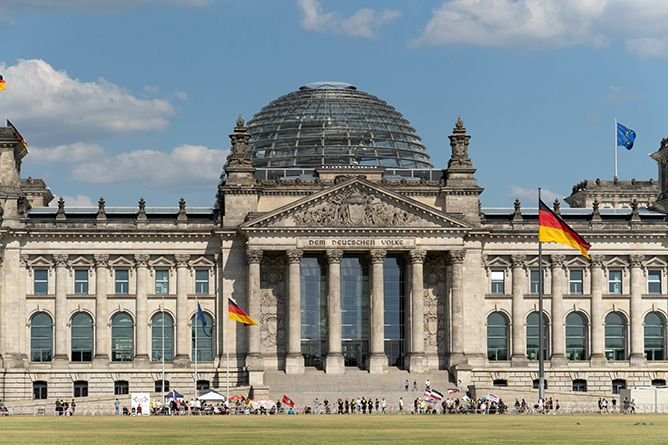 70mm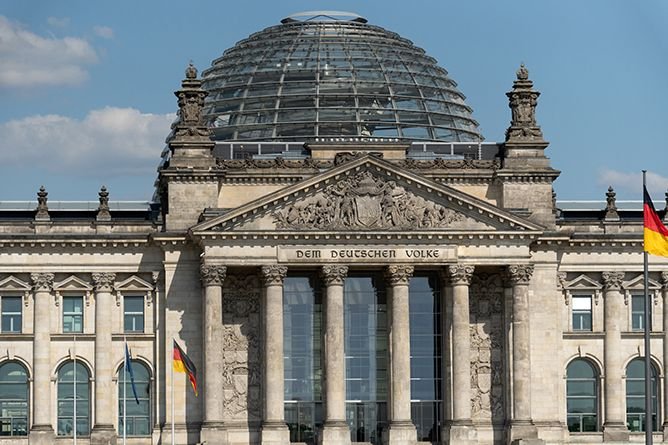 100mm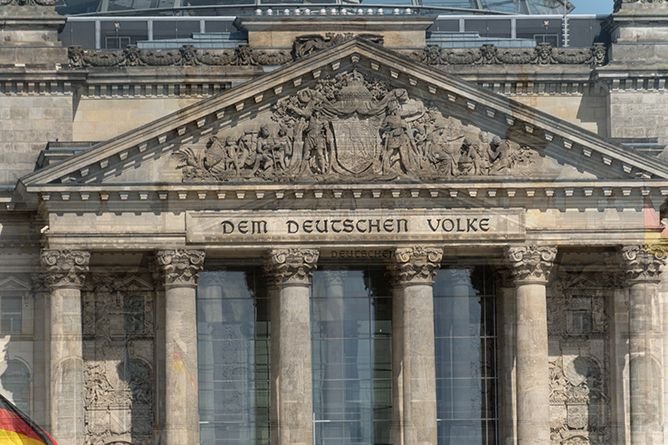 200mm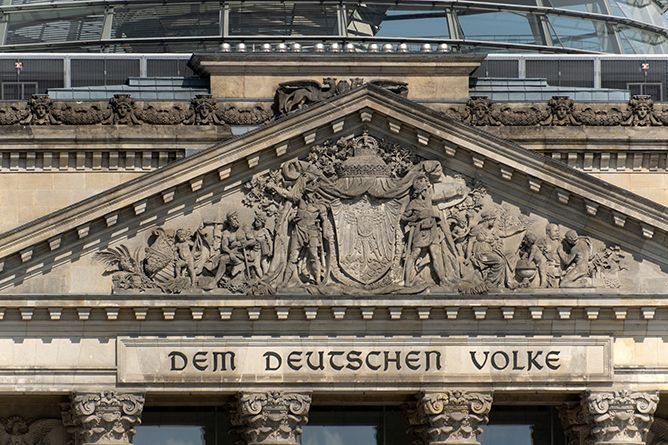 300mm
This last photo was actually taken from Japan, but still, you do have some impression of the zoom range, right? Before you have a chance to have this glass in your hands, you can watch some Tamron's commercials:
Duration: 2:50


Yes, I know what you will say: Who cares for the commercials, @lighteye? We all know such lenses are full of compromises. This is probably plastic lens with abysmal cheap construction. Well, actually, it does have metal mount and nine seal points, so it is resistant to dust and moisture.
Then it must have soft rendition somewhere down that loooooooooooooong focal range. Well, the sharpness is actually astonishing in the realm of superzooms throughout the zoom range… with a very little fallout in the corners.
OK, then vignetting must be pronounced. Well, vignetting is negligible, and you don't even need a computer to correct it.
Then color fringing must be horrendous. Well, there is some of it, but it never jumps out to attack you.
Then the bokeh is atrocious, right? Well, seven blade circular aperture produces quite smooth-edged bokeh with not many onion rings and very little bokeh balls distortion at the edge of pic. See it for yourself with Artur R, who got it outrageously early for a test ride: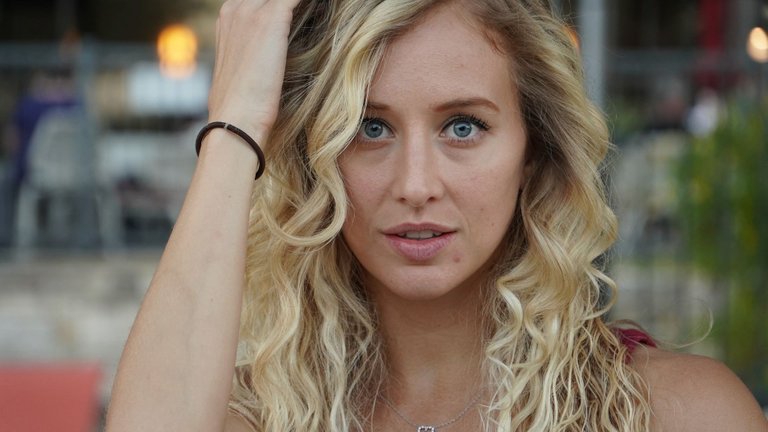 Duration: 11:00
Then autofocus certainly sucks. Must be with superzoom. Well, still photographers will enjoy extremely fast and precise focusing, and video shooters will struggle with a bit of jittering.
Oh, come on, @lighteye, it can't be that good. That image stabilization must be a gimmick and a deal breaker! Well… it actually is one of the strongest points of this lens.
But then it must cost at least $1,500! Well… it's only $699 fiat papers that are worth less and less every day.
Yes, but you can't shoot the Moon with it @lighteye, can you?! Well…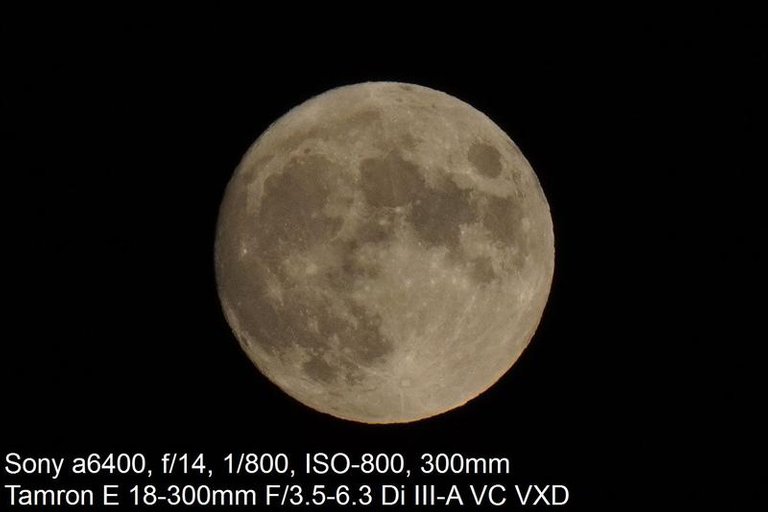 Source: BHphotovideo.com


Oh, come on @lighteye! This is not possible! It has to have some faults, there is no such thing as perfect lens!
Yes, it has a few faults. First one – it doesn't have a dedicated aperture ring. If you make it for Fuji, you should make it like Fuji.
The second problem would be a jitter while zooming/autofocusing in video – if someone insists on such perversions.
Third would be a lock on the 18mm only.
Fourth fault – it really is not a very bright lens. It acts like a combination of a kit lens 18-94mm f3.5-5.6 and a telephoto 100-300mm f6.3 bundled in the same body. Still, you can comfort yourself comparing it to the half-range, half-price competition:
| Tamron 18-300mm f3.5-6.3 VC VXD | | | Canon 18-135mm IS USM Nano | |
| --- | --- | --- | --- | --- |
| Focal Length | F-stop | | Focal Length | F-stop |
| 18mm | f3.5 | | 18mm | f3.5 |
| 36mm | f4 | | 23mm | f4 |
| 50mm | f4.5 | | 30mm | f4.5 |
| 68mm | f5 | | 48mm | f5 |
| 94mm | f5.6 | | 80mm | f5.6 |
| 135mm | f6.3 | | 135mm | f5.6 |
| 200mm | f6.3 | | - | - |
| 300mm | f6.3 | | - | - |
This table best seen through PeakD interface
And the fifth, most important fault – it doesn't have a dedicated aperture ring!
You don't believe me? Have a detailed second opinion by Dr. Dustin Abbot, a man with the most beautiful chess table of all camera lens reviewers:
Duration: 32:58
Duration: 14:31