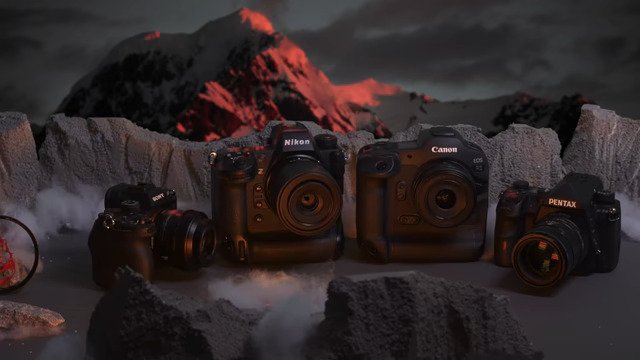 Bl🤢🤮dy 2021 is finally over! It won't be missed, but still, there were some quite interesting developments in the world of photography in that year…


Big camera makers always use Olympic year to show off their best machines, or in other words 'flagship cameras'. Since the great Olympic swindle was a year late this time – you know the reason – we got the best from all major manufacturers. And even Pentax/Ricoh!
Sony has made a transition to mirrorless cameras long ago, and in 2021 both, Canon and Nikon presented their mirrorless flagships. Nikon went even further making their model not only mirrorless, but also shutterless! Canon responded by promising that 1DX Mark III will be the company's last flagship DSLR.


And then we have Pentax. They have surprised everyone by developing quite interesting technology WITH the mirror that allows actual view through the optical viewfinder and lens of the camera – so called 'single lens reflex', and just three years after their last model (full frame Pentax K-1 Mark II) they finally presented a new model, announced back in 1920, with a completely new colored line of lenses and only half a sensor:


I have to say that dPreview creative team has made absolutely wonderful summary of the year through the story of all new models. They have gathered all the new models, got them up a plane of the Mirrorles Airways and – crash them into the mountain to see will any of them survive! It is not said which one, but it probably is a Fuji mountain, since from the Olympus only a mount left – it is now flat OM System which nobody can recognize or even crash a plane into!
And now, please enjoy the ultimate crash test!
Duration: 4:50 (ft. Pentax K-3 Mark III)


This video is also an announcement of the great cannibalizing that is coming in 2022. Hyperinflation is coming, economic crash is coming, clashes are coming, Panasonic with a decent AF system is coming… OK, this last isn't a confirmed rumor, but still you can see that there won't be enough phoney papers for all the camera corporations to survive.
Except Pentax, of course…
Related posts: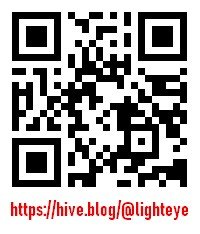 Check out ABRA and easily invest in 28 cryptocurrencies or BIT10, an index of the top cryptos. Use this link to sign up and get $25 in free bitcoin after your first Bank/Amex deposit, or 1.5% cash back when you exchange cryptos

1GZQG69sEKiMXKgGw9TcGcUCBoC4sC1ZYp
photography technology camera tamron fuji funny photofeed neoxian proofofbrain teamserbia