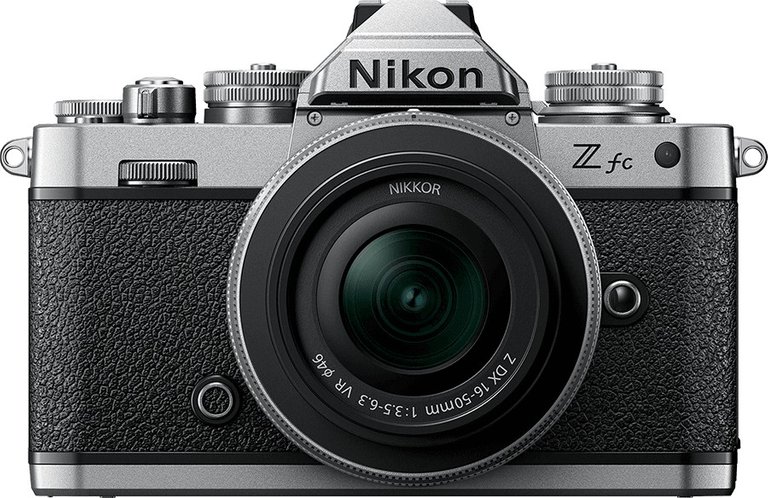 Source: Nikon USA
For the most part of the June 29th I was at work, and came back home late. At the computer a truly pleasant surprise from Nikon awaited! A digital FE/FM (2, 3, 3A…) reincarnated in the new Nikon Z fc model!


For a moment, I thought a dream came true… Looking from the front with a lens on, an experienced eye could tell this model from the FE/FM beauties only by a lack of self-timer level, and instead of it Z Fc has a front dial which FE/FM are lacking. Without a lens, you can see much wider, modern Z-mount… for which APS-C lenses are sorely lacking.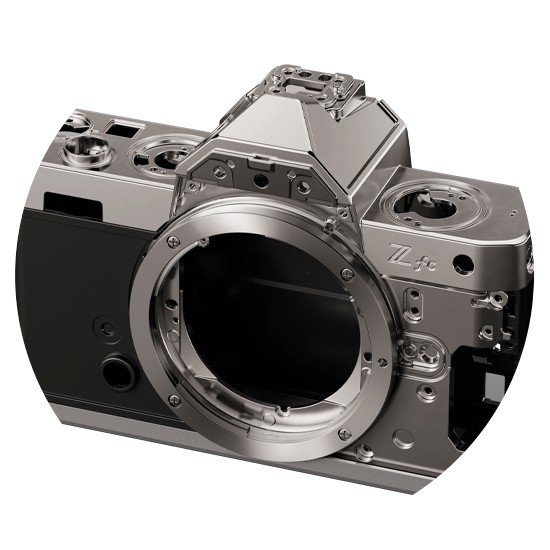 Z-mount and magnesium alloy body. Source: Nikon USA
The top is looking VERY similar to FE/FM (2, 3, 3A…), with a few modern touches. For example, video selector & button were added, MASP selector under the ISO dial, exposure compensation dial instead of wind level, and the only slight disappointment – a small f-stop window was added.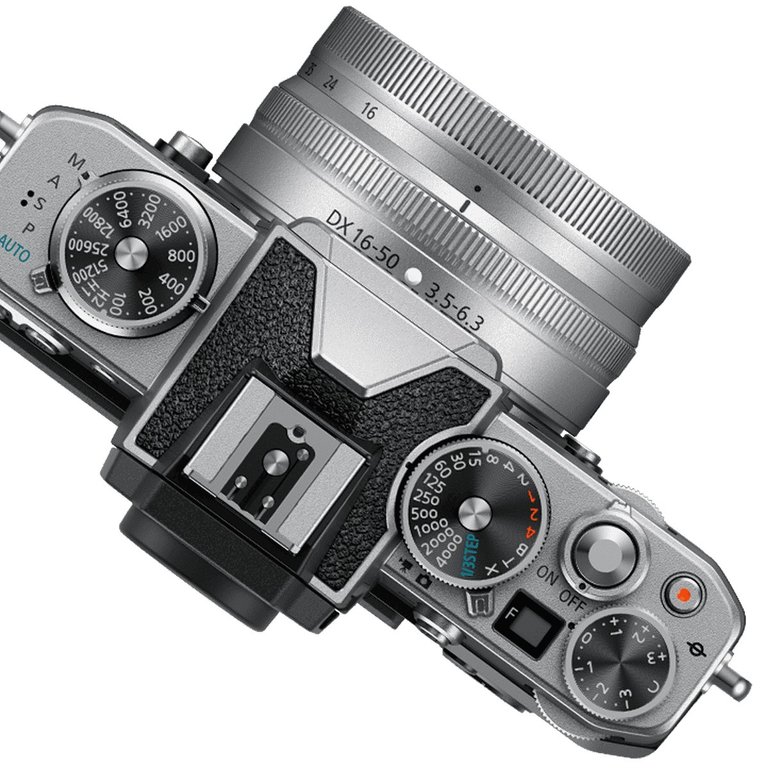 Source: Nikon USA
Why is that a disappointment? Because it says that Nikon is NOT going to make similarly styled Z lenses with an f-stop ring on them, like Fujifilm has done to its professional line of APS-C lenses. The first 'styled' prime lens that comes with it is a plastic-fantastic Nikkor Z 28mm f/2.8 SE (43mm eqal.) which has real optics, is the cheapest and lightest FF Z lens, but everything else is just a fakery controlled from the body itself.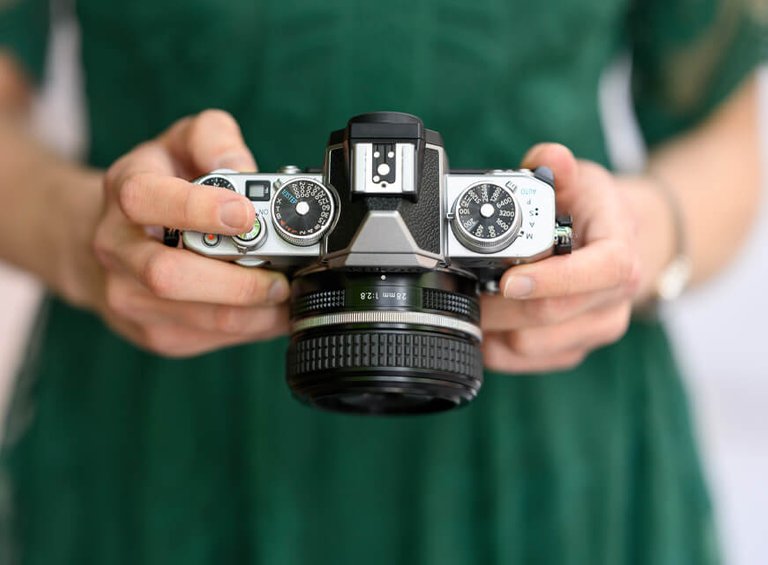 Source: Nikon USA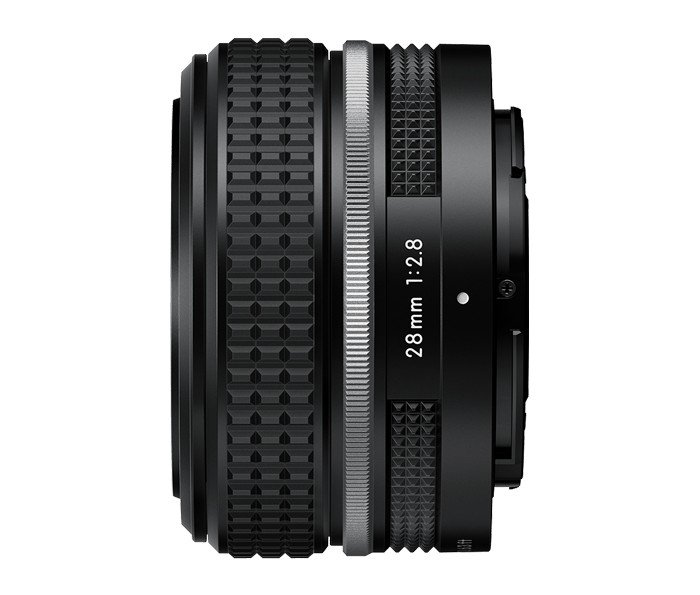 Good looks, but no controls, plastic mount… Source: Nikon USA
Yes, you can use all Z lenses on it, and adapted old AI & AIs F-mount lenses with full manual controls, but that is… let's say clunky? When you get over pains of film camera styling without a film camera lenses, you will probably chose a compact and ridiculously slow NIKKOR Z DX 16-50mm f/3.5-6.3 VR kit lens, and an FF travel zoom NIKKOR Z 24-200mm f/4-6.3 VR. Or you can just wait for one lens – the announced NIKKOR Z DX 18-140mm 3.5-6.3 VR…
Missed Chances
Old school styled dial with direct controls for the main exposure elements are the way God intended for a cameras to be made. Those were so far implemented only by extremely expensive Leica and a fantastic APS-C Fujifilm X-series. Since Leica is too expensive for a sensible comparison, the most of online reactions were focused on comparison with Fujifilm and on what the 'fc' stands for. That 'fc' can't really stand for 'film camera' because it is a digital one! Is it a 'fashion colours', since Nikon went full Pentax in making a 'limited editions' with the complete LBGT spectrum – sadly excluding fully black version:

Source: Nikon USA
Are they freaking clueless? Is that 'fc' stands for? I thought it could stand for a 'fabulous camera', but it doesn't have a thread on the shutter button! The one that Nikon D100 and Nikon Df had. Or someone exclaimed 'fu*king cool!' Or is it maybe 'For Chris'?
Duration: 12:05 (For Chris)
Or it simply stands for 'Fuji Camera'? You decide, and we will be back to the comparison with – Fujifilm, of course. There are two basic kinds of sensible comparison: One is a comparison of a most similar models, and the other is comparison of models in the same price range.
By the sheer physical similarity, closest to the new Nikon Z fc in the Fujifilm lineup is not X-T30, but the 2016 professional model X-T2:
Specs
Nikon Z fc
Fujifilm X-T2
Sensor
APS-C (23.6 x 15.6 mm), Bayer array
APS-C (23.6 x 15.6 mm) X-Trans
Resolution
20.9 mpix
24 mpix
APS-C Lens
choice
❌
✔️
Tilty
Flippy
Screen
✔️
❌
ISO
100-51,200 (expandable to 204,800)
200-12800 (expandable to 51200)
Eye AF
✔️
❌
Threaded
Shutter
Button
❌
✔️
IBIS
❌
❌
FF Capable Mount
✔️
❌
Battery Life
300 frames
340 frames
Film Simulations
Almost
✔️
Price
$960 (Body)
$599 (Body, used)


In this comparison, Nikon wins on a modern sensor, AF and flippy screen, but Fujifilm edges it out in the department of resolution, battery life, price and a wide range of a wonderful, compact, sharp, APS-C specific lenses. And on a bit more refined control layout. For example, look at the front view again: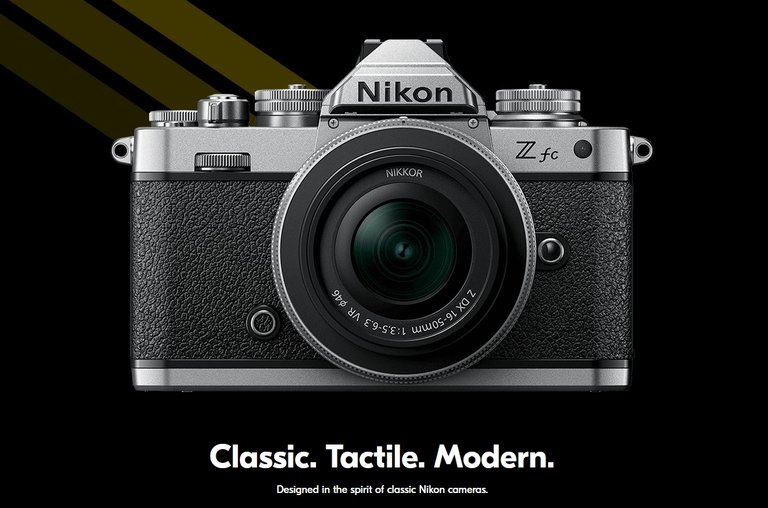 Source: Nikon USA
Nikon could easily implement manual-continous-single (MCS) focus level around that function button at the location of a self-timer level on the FE/FM series. The resemblance would be even closer and the camera would be really cool. Was this obvious omission a deliberate so they could issue a Z rc model?
Let's go back to the topic. The other comparison would be with the price comparable model – Fujifilm X-S10:
Specs
Nikon Z fc
Fujifilm X-S10
Sensor
APS-C (23.6 x 15.6 mm), Bayer array
APS-C (23.6 x 15.6 mm) X-Trans BSI-CMOS
Resolution
20.9 mpix
26 mpix
APS-C Lens
choice
❌
✔️
Tilty
Flippy
Screen
✔️
✔️
ISO
100-51200 (expandable to 204800)
160-12800 (expandable to 80-51200)
Eye AF
✔️
✔️
Threaded
Shutter
Button
❌
❌
IBIS
❌
✔️
FF Capable Mount
✔️
❌
Classic controls
✔️
❌
Battery Life
300 frames
325 frames
Film Simulations
Almost
✔️
Price
$960 (Body)
$999 Body


In this comparison, you get far more on performance, compact size and large choice of excellent APS-C lenses from Fuji.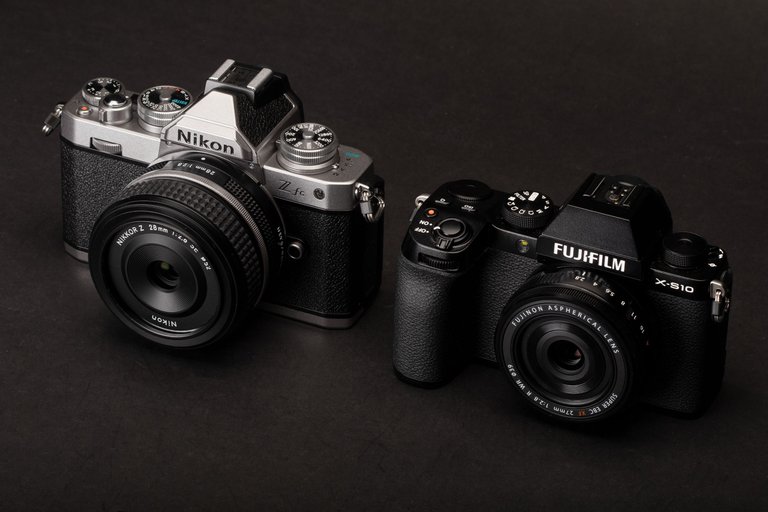 Source: dPreview.com
From the long list of missed chances you may think @lighteye does not like the newcomer. On the contrary. I think this is an excellent step forward for Nikon. Going to the classic controls in Fuji style, while keeping its own tradition is absolutely fantastic news. Bravo, Nikon! (Look out for a Canon R shaped as their bestseller AE-1 😉)
AF test
So, why would you buy Nikon Z fc instead of those Fujies? One reason would be an extremely sexy look with all those metallic dials with positive reassuring clicks, which allow you to see and change all the exposure elements without turning the machine on and diving into menus…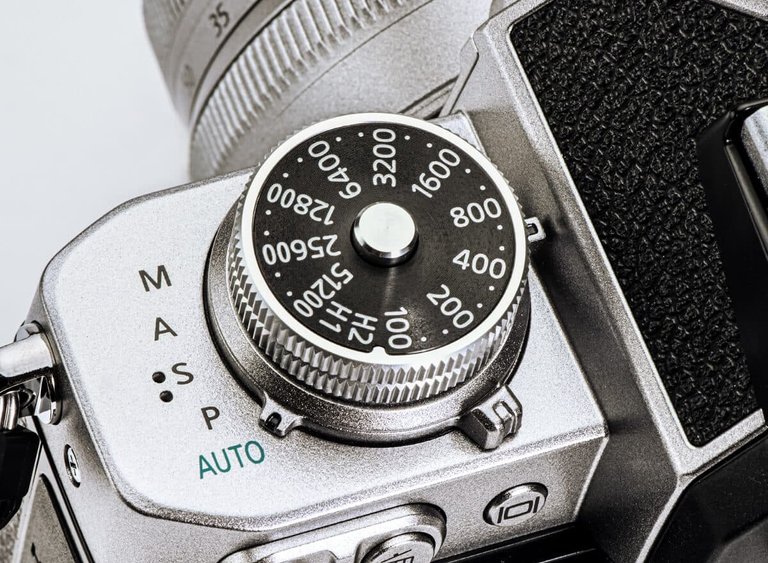 Source: Nikon USA
The other is entering a future with Z-mount. Nikon will not leave us without lenses, it will take some time (and money they want to extract from us) and you'll get a decent glass. Some things are finally brought to a competitive level, like improved eye AF tracking system. Far better than on Z50. Remember that this is still a pre-production model, and it is too early for a serious tests, but the results Ricci has shown are extremely encouraging. Looks like Nikon got very close to Canon and Sony…
Duration: 26:46


The third could be that wonderful tilty-flippy screen (vari-angle in Nikon's dictionary), first one in the Z-system: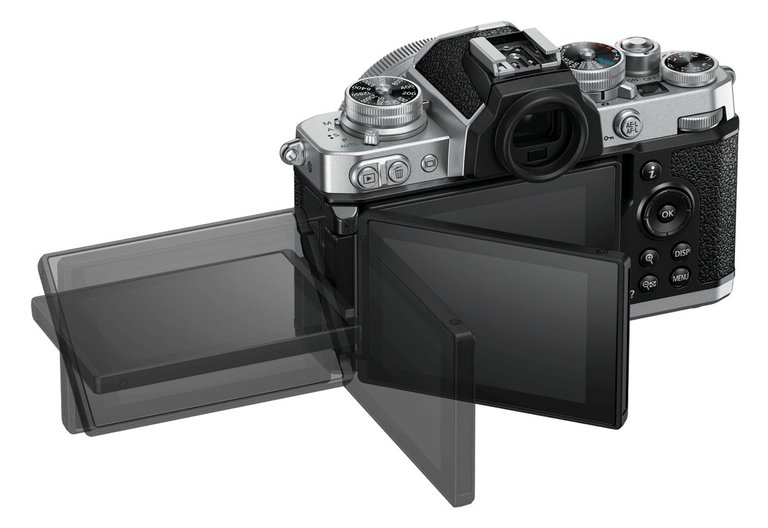 Source: Nikon USA
Someone may fall for the image-transfer and remote control application – traditionally THE WORST element at Fuji's X system: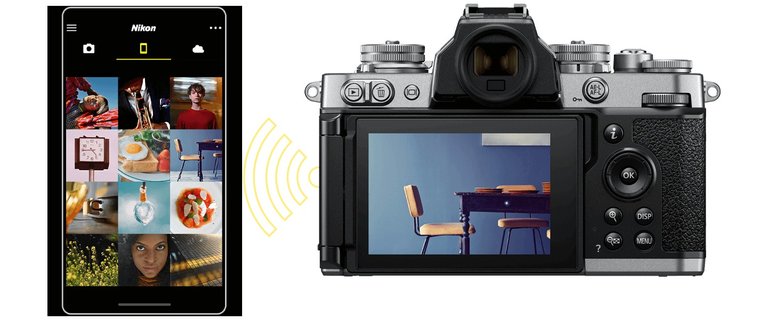 Source: Nikon USA
You also may say that Nikon is using nostalgia to bring you to its system, but it is OK. Olympus was successful with their OM-D and PEN-F models, Fuji was successful with their X100, X-T and X-Pro models, and it took just 6 or 7 years for Nikon to understand the power of nostalgia. Now let's hope they will not spoil the good things done on this model, and that they will add simple little things that will further perfect it. You know, MCS level in the form of old self-timer level, threaded shutter button, joystick in the place of 'i' button… Logical stuff. The things Fuji has already done at X-T3 & X-T4 models.
And if Nikon puts FF sensor in this body (I do not insist on IBIS) and can offer it at the current price of Fujifilm X-T4, then your @lighteye would have his new camera on its way 😃
* * *
Related posts: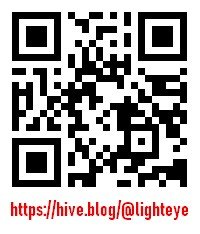 Check out ABRA and easily invest in 28 cryptocurrencies or BIT10, an index of the top cryptos. Use this link to sign up and get $25 in free bitcoin after your first Bank/Amex deposit, or 1.5% cash back when you exchange cryptos

1GZQG69sEKiMXKgGw9TcGcUCBoC4sC1ZYp