This is just a casual day at my work place, I got nothing much doing been in the office all by myself exploring on Hive and also looking for a way to make extra money online, I must say it is not easy to be a man but we all men will survive. I have tried for today and the day is almost turning to dark but said to myself i must achieve something today that is how i came about the Green Day.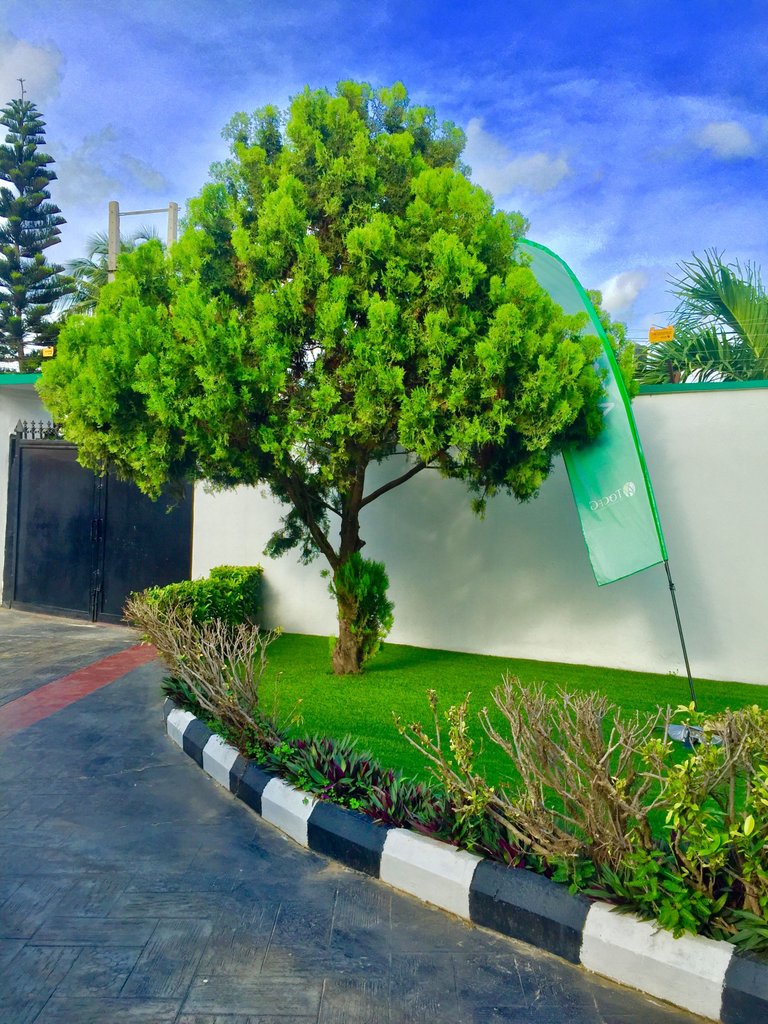 [Photography Taken By Me Iphone]
This is a flower tree in the compound of my work place isn't it beautiful well it is because it's all green in that office of mine it has a lot of flowers that beautifies the compound in the picture you noticed the blue sky beautiful right.
This is also inside the compound and not too far from the first picture of the flower I just posted, if you look very well the clouds are beautiful.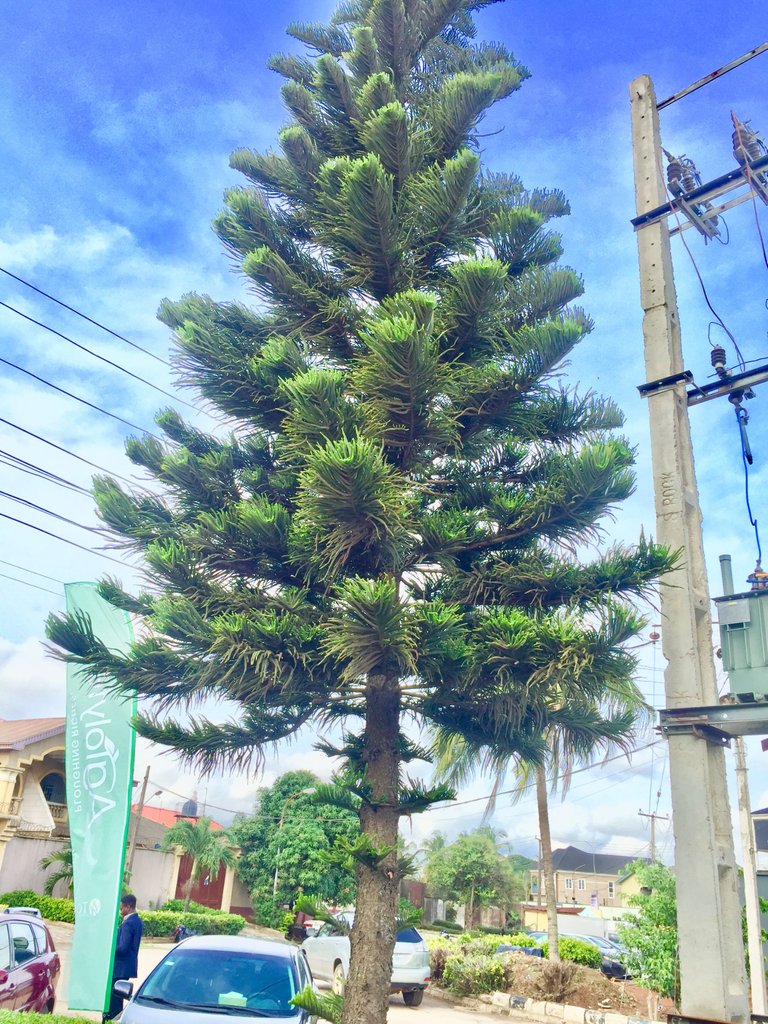 Now this is outside the company compound, You can see it close to the transformer of the company, that's a little view of people and it's environment.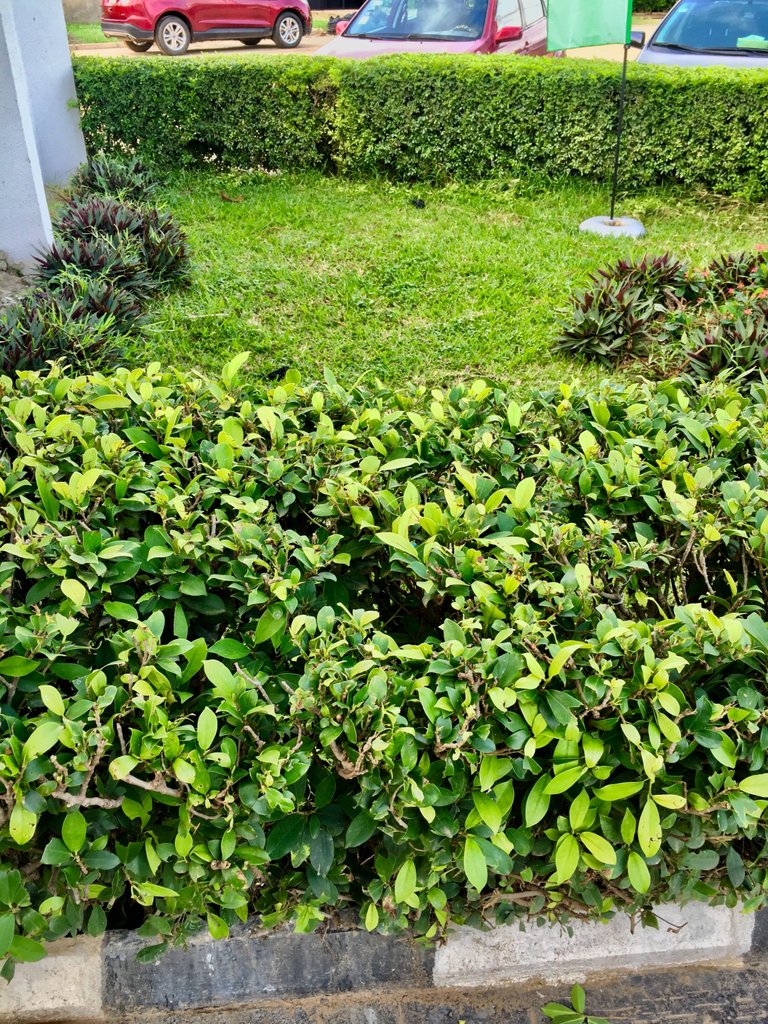 This is a little garden outside the office and it's closer the gate of the compound you can see some cars around it I love gardens.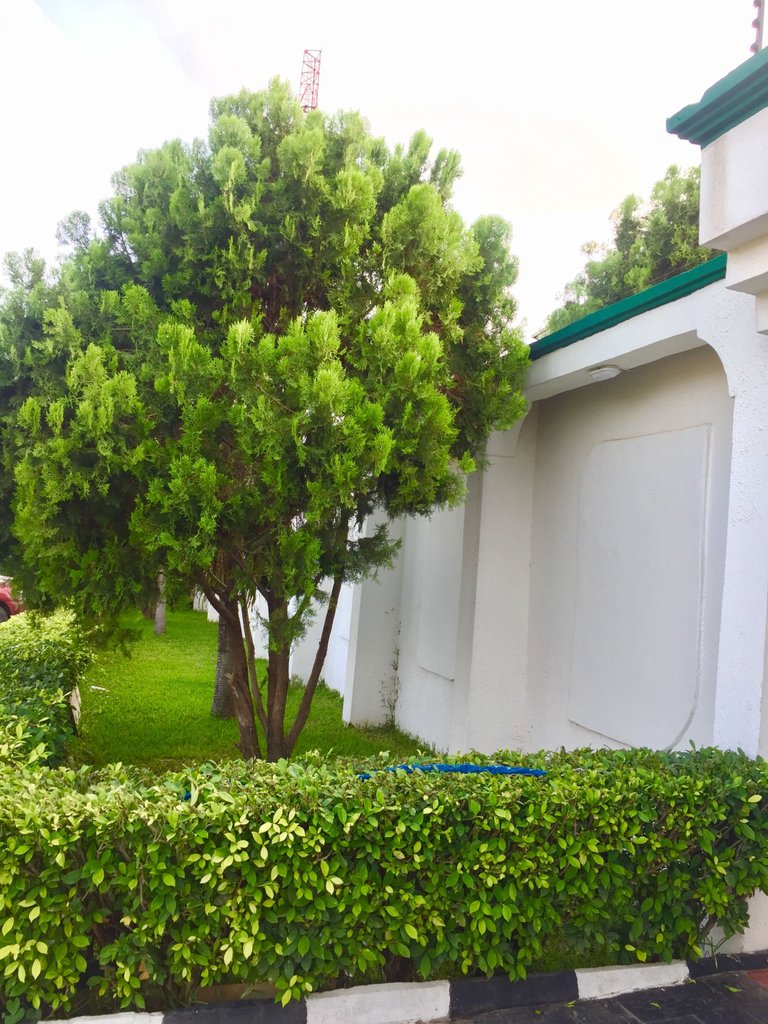 Last but not the list this is another garden at the previous garden i just wrote about it is close to the walls of the office compound. It is what i could achieve today and i am glad i took some great pictures, This is a clear definition of that saying "The land is green" God is really great indeed.