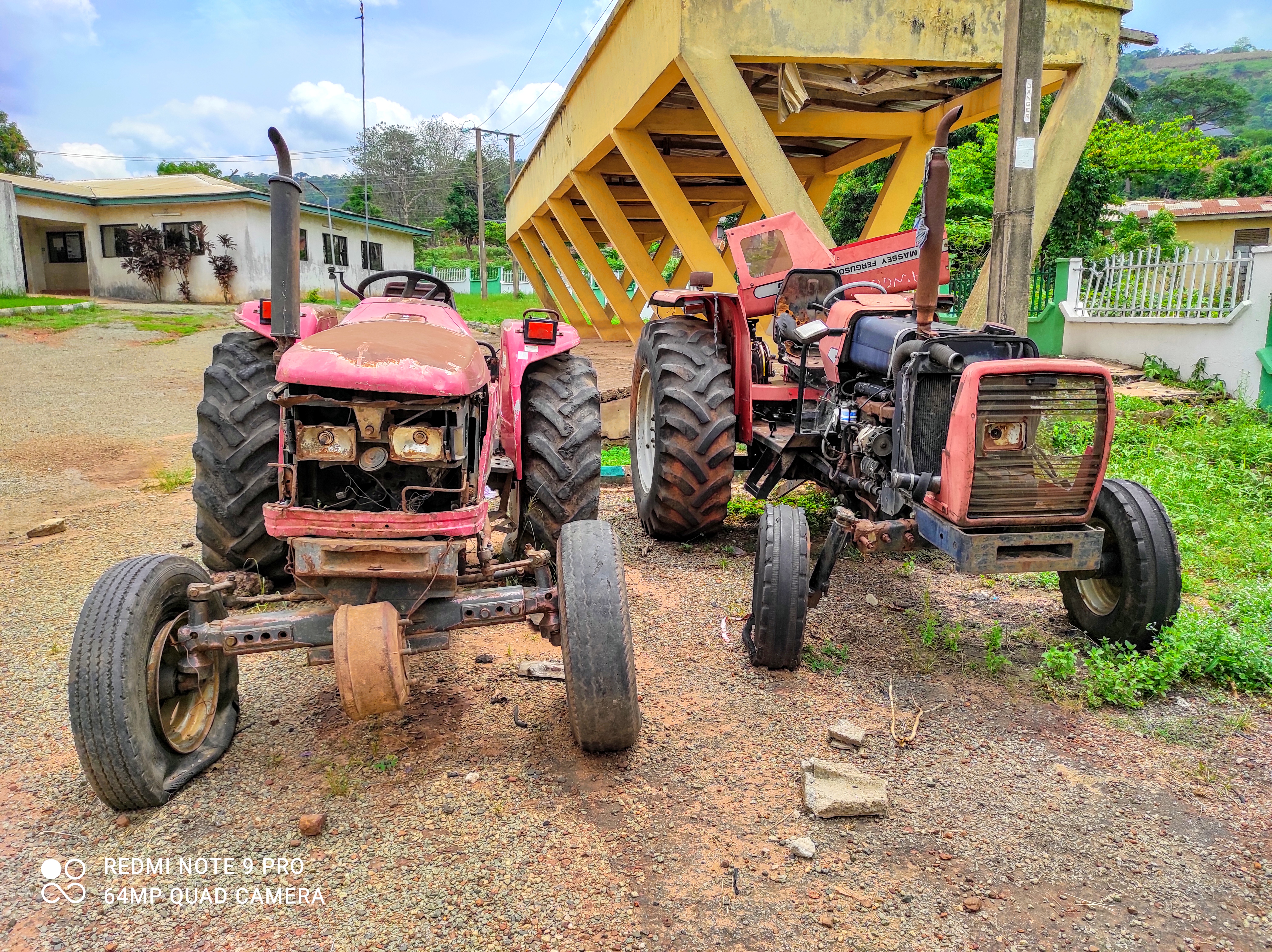 Okay, on my way home, I spotted this old tractor located inside our local government office. The tractors are all old now since the owners ain't making use of it anymore.
I admired the two poor machine so much that I was pushed to take some snapshots.
Below, you will find the image of these two tractors taken at different angles.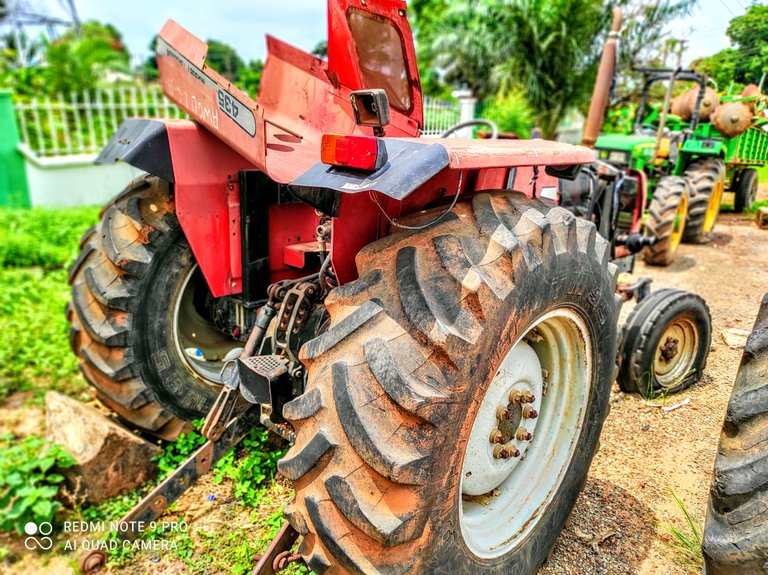 I don't know the exact name for this type of tractor but the red colour seems so eye-catching.

Looking closely, you will notice that almost every part of the machine is wearing out already.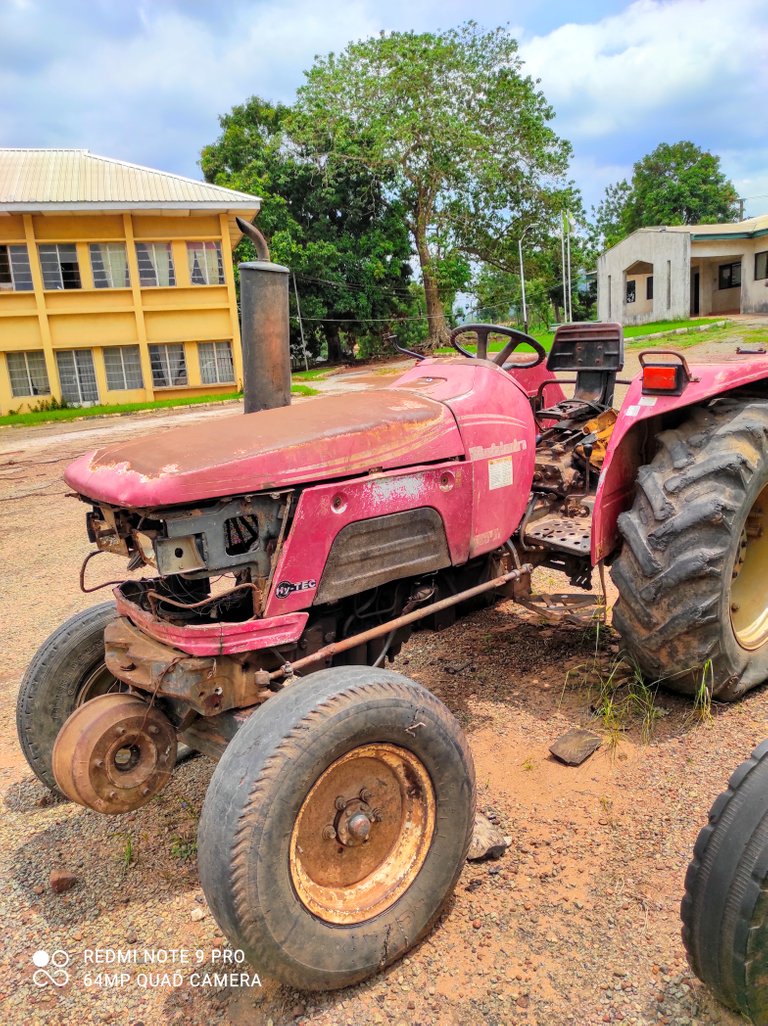 Now, let's see the other tractor in green colour. Well, frankly speaking, I don't know the function of this machine in the farm field. But it has a container probably for carrying farm items.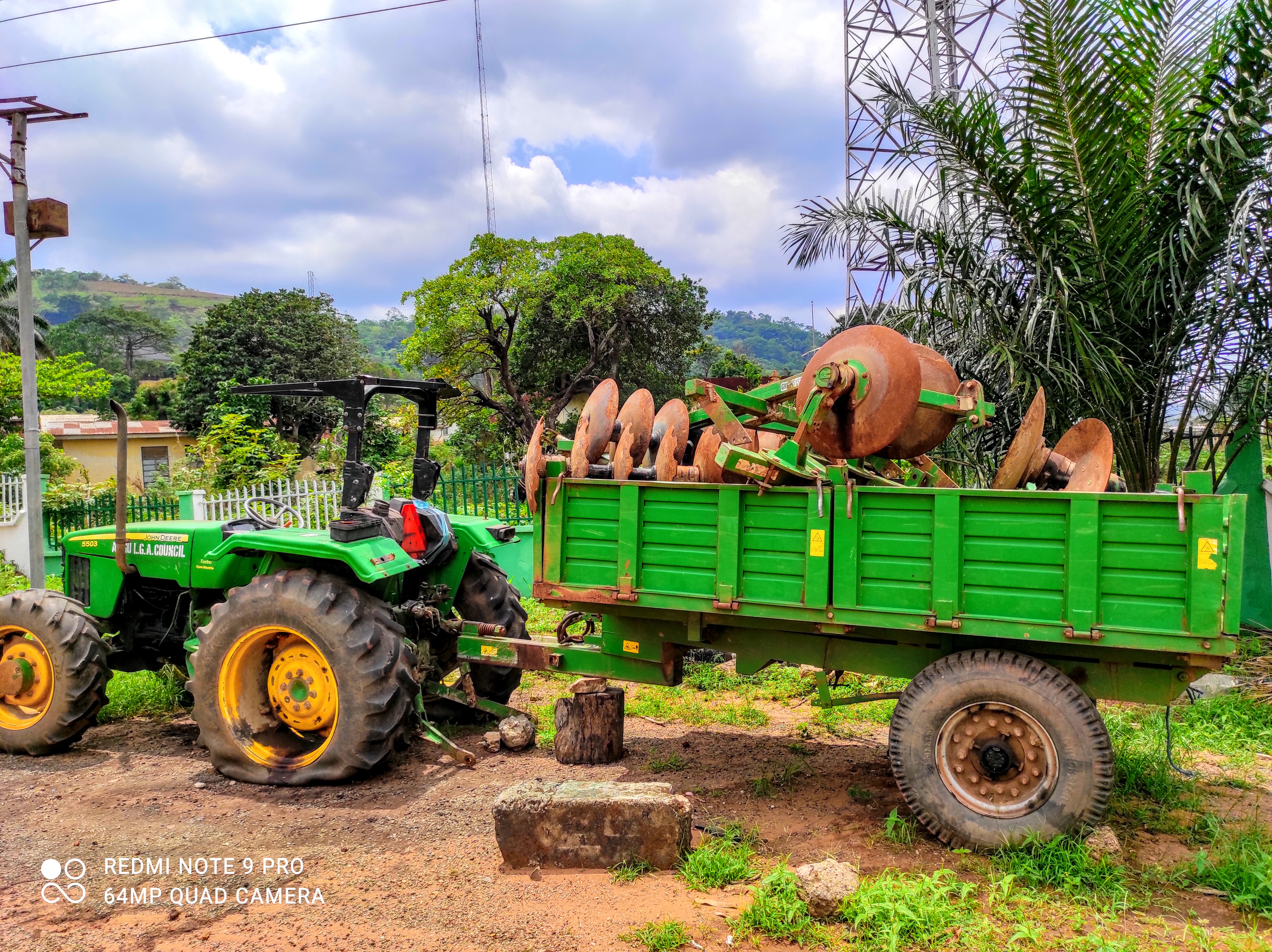 Inside the container are some useful materials from this machine. They use for tilling the soil according to observations.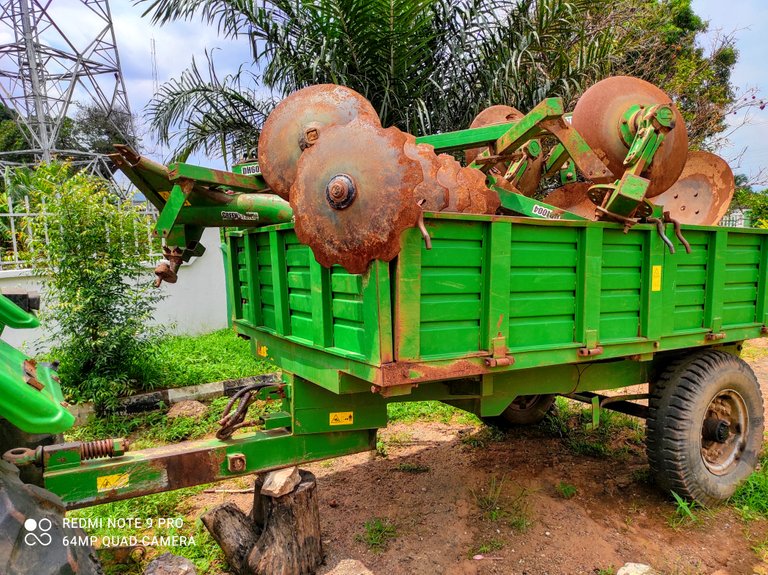 Here is the front view of the machine.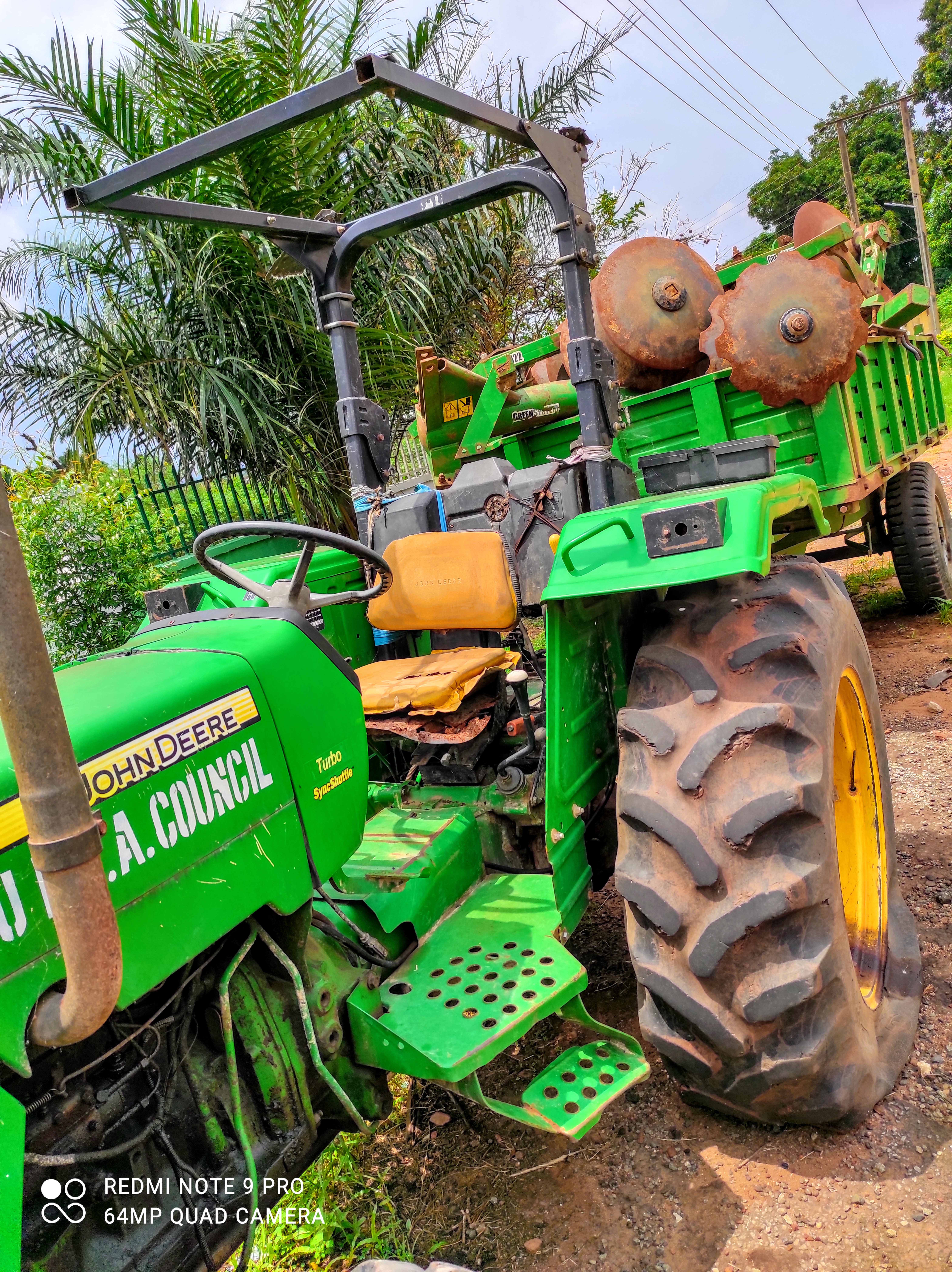 The big tires are now useless and the stirring doesn't longer move freely. But in future, these two tractors can be useful again if they're worked on.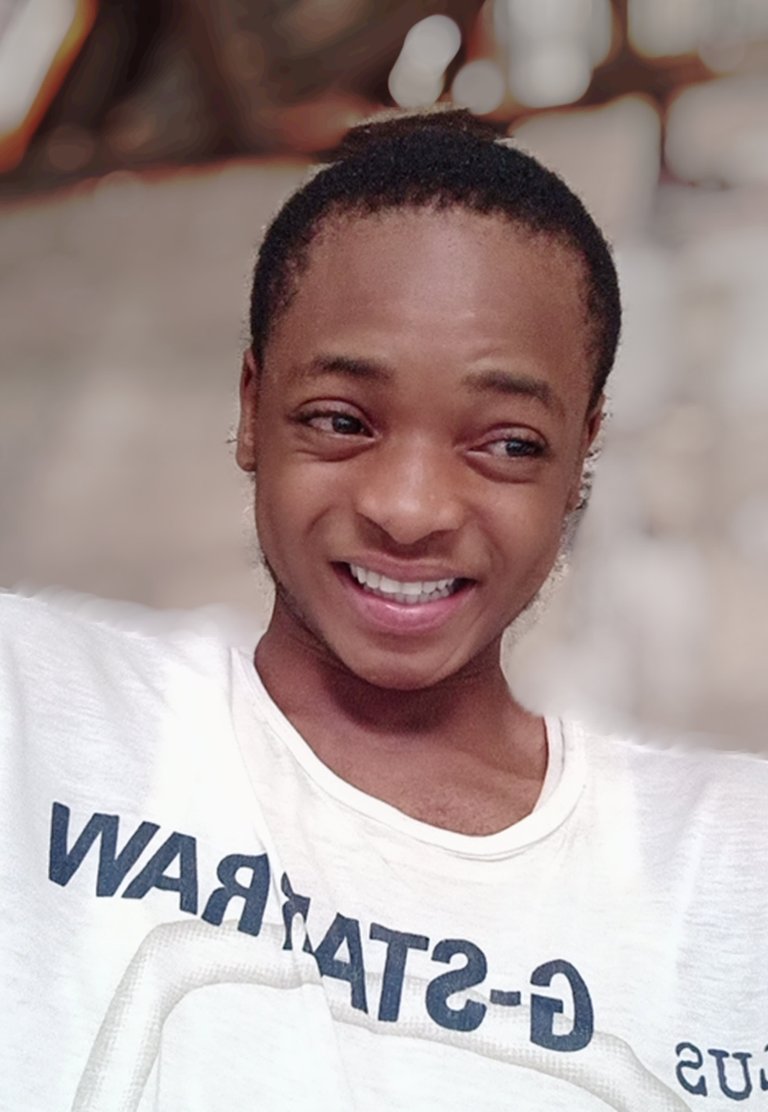 Who Am I?
I am just a beginner who lives in the Western Hemisphere of Africa with his parents. My name is James but you can notify me with @jsalvage, here.😂 Being the first child, My parents, Mr. and Mrs. Onu who are just wonderful And hardworking couples. My father is an electrical engineer while my mother is a trader. They always work collaboratively just to make sure that their children don't lack the necessities. I graduated from high school in the year 2018. And My favorite subjects are physics chemistry and biology. I am going to enter the university because my goal is to study these subjects in the future and to become a respected professional in one of the fields. Between, I am an accomplished computer hardware technician. After I obtained my SSCE certificate, I took interest in learning more about computer hardware and its maintenance. I am obsessed with all tech-related and I enjoy using my skill to contribute to the exciting technological advances. I'd spend my free time learning about programming and also assisting people on how to fix any problem related to Tech! 💞*********🌹❤️Special thanks to my supporters❤️🌹********💞 At this very moment, I am unable to find a suitable words to express my gratitude over all your supports. You guys generosity never ceases to amaze me. This space has become a place of fun for me. All because of colleagues like you. Thanks for being there for me. I will always appreciate all your kindness and supports towards me and my family💕.