3 Photos to share with you today.
Hello friends,
Welcome back to another daily blog post about life and things, followed by some photos. It is sort of like a daily thing I have to do to get my brain going in the morning.
Let's start today by saying, I think I need a vacation Just in case you're in the same boat I'm in, I need to tell you that I need a vacation. I seem to need one every week. As you know, vacations are necessary for us humans to recharge, and I've got my batteries running on empty right about now.
I find myself dreaming of travelling somewhere, and cannot help to wonder if it is a vacation I need, or just a new place to live in, a change of scenery.
The routine, however, was okay during the lockdown, it provided some structure on which to frame a day. Yet, now the routine has become more of a prison, the cage I find myself stuck within. How do I unlock the door and change it?
This need for change has been bubbling up inside me for a while, and I not sure what is holding me back from making the change... perhaps somewhere inside I'm fearful change, maybe I've grown too complacent in this easy lifestyle, maybe things are good here, and subconsciously I am holding myself back.
I made the choice to stay here until the end of the year, I think I might just keep following through with that, and see how the rest of this plays out prior to making a big change. What are your thoughts?
Oh, I also want to follow up with you. Two days ago I posted this daily update HERE in it, I showed a picture of local police on my neighbors' rooftop. Turns out that they had a few marijuana plants growing in their rooftop toilet. Not sure it was for personal use or sale, but, the photo I posted was when they were raiding the house. The house is now empty... So I assume it didn't go too well... If I hear any other news about this, I will let you know.
Let's get to it...
---
The Daily Photos.
For the daily photos today, I just have 4 images for you... I was told that I perhaps, just, perhaps... I share too many photos, and every day I should share less... IDK... So only 4 photos today.
The daily sunrise from the balcony, looking out westward towards the sea.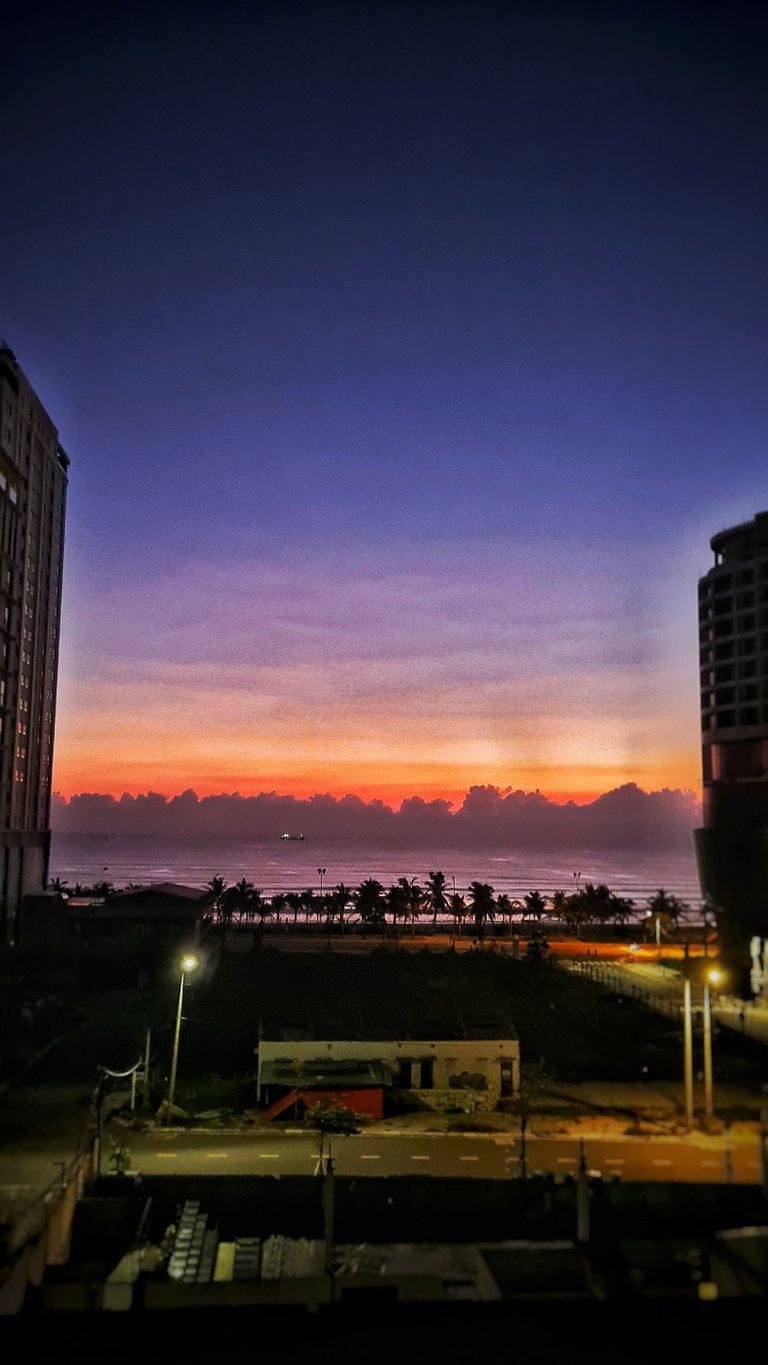 Photo was a bit more in the afternoon, I really enjoy these photos of twisted barbed wire... At least up close and personal like.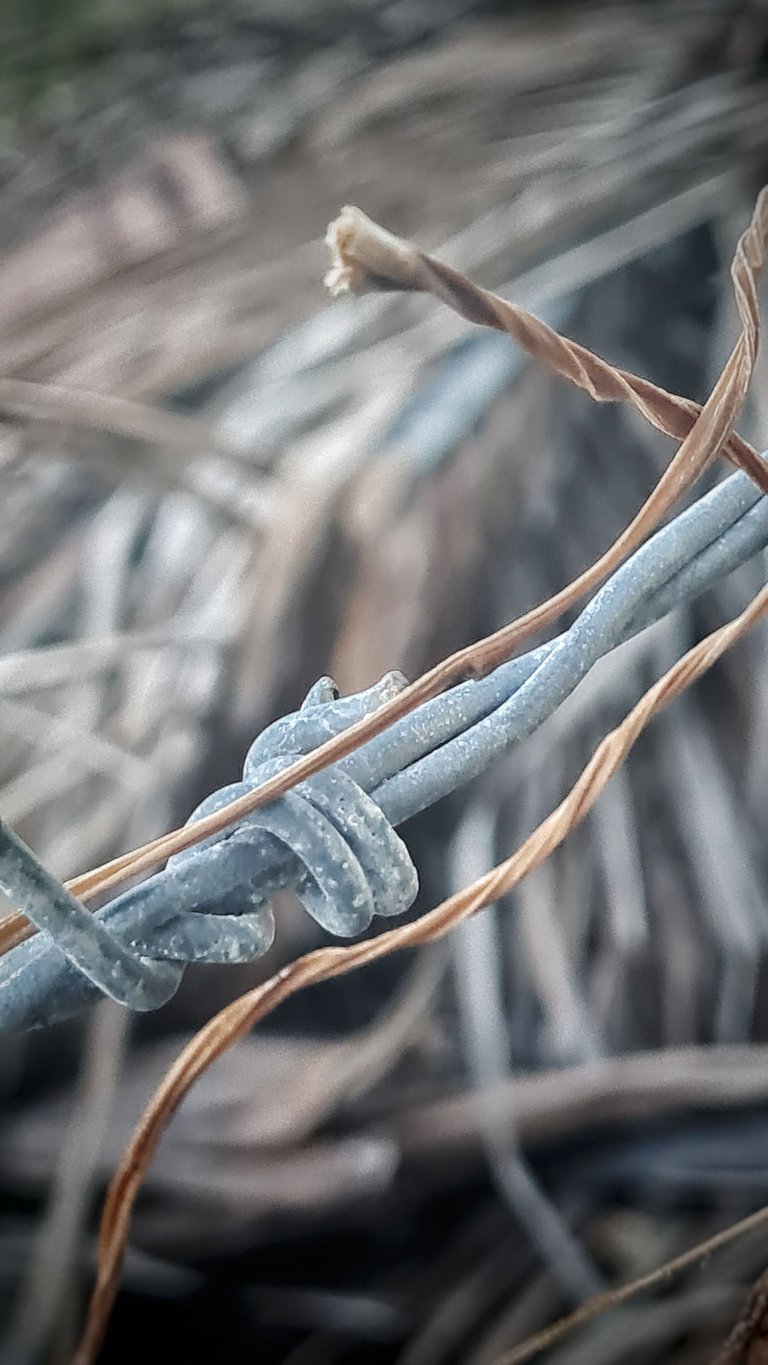 Yesterday we also had a house guest, Chim-Sum. Here she is looking super cute on the couch. I really wish I had a shirt that cool.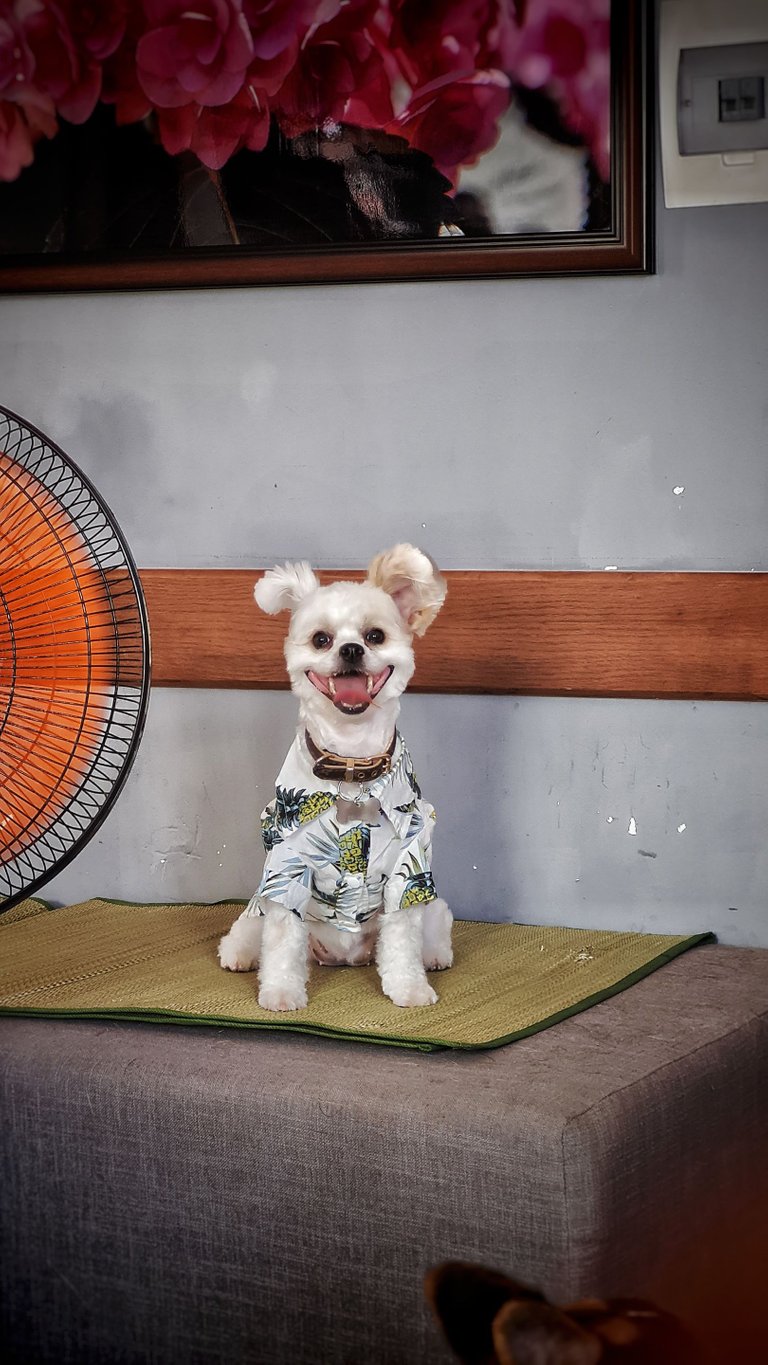 And for the last photo, once again looking westward, while the Sunset in the East. These long lines of clouds naturally form somehow... So beautiful.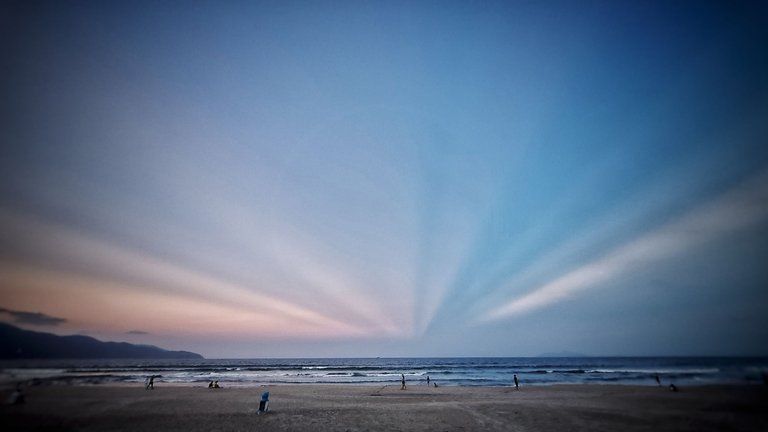 Well dear friends and viewers, thank you again for joining me today. Please come back again tomorrow around the same time for some more photos and updates. Also, let me know if you want to see more pictures, or less pictures... I am not really sure what the magic formula is to engage and connect with people on this blockchain. lol
Have a great day and cheers~
---
---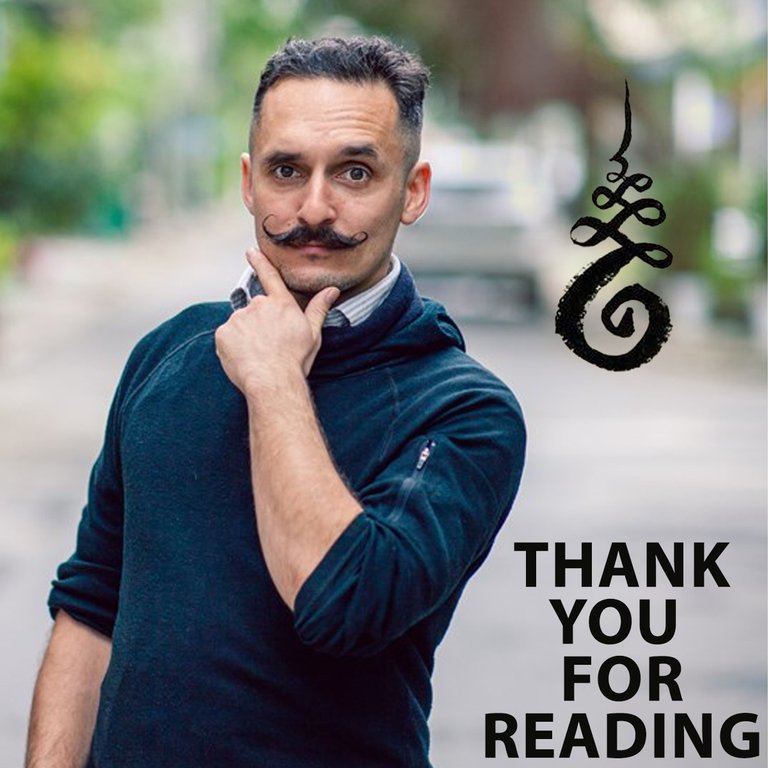 ---
Services I Use and Recommend:
---
Help Support Ongoing Content
| | |
| --- | --- |
| Bitcoin (BTC) | 18zopjg9Y2VA1ouCqCZapN3UzdpK3UnMdm |
| Ethereum (ETH) | 0x34F6e26d9730b934Af026A7de727fb8fC08204Dd |
| Binance Smart Chain (BSC) | 0x34F6e26d9730b934Af026A7de727fb8fC08204Dd |

Thanks for reading my post, you inspire me to keep posting!
Thank you for your support!