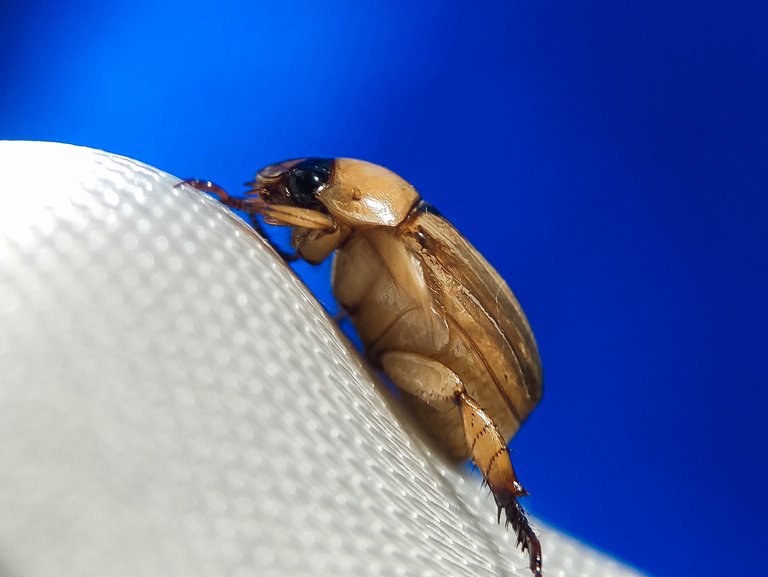 Hello photography lovers...
How are you all I hope we are all well.
On this occasion I want to show some pretty beautiful macro pictures.
There are various kinds of photography techniques that we often see both on google and on the hive.blog platform.
So it really helps a photographer in producing beautiful work.
But to be a photographer, of course, you don't just have to have 'wow' equipment in the sense of a complete type of camera and lens. One of the keys that is very important for photographers is mastering photography techniques.
So on today's opportunity I want to show some results of macro photography which I directly applied to the insect subject.
Before I display some macro image results, first I want to explain a little about the meaning of macro photography.
Macro photography is a photo technique taken at a very close distance to get high detail on a small object.
I think you all understand it don't you.
There was a small beetle that suddenly entered my house, so I came up with the idea to take a picture of it, but the atmosphere at night, then a small idea came to my mind, how about I put a blue and white cloth to create a beautiful background beautiful while the beetle is yellowish brown.
I also combined the three objects and as a result it looked quite beautiful, then I tried to take pictures from all angles in different directions to get the results that matched my expectations.
So today I want to show you all some beautiful pictures of macro photography.
Let's take a look at some of the images below.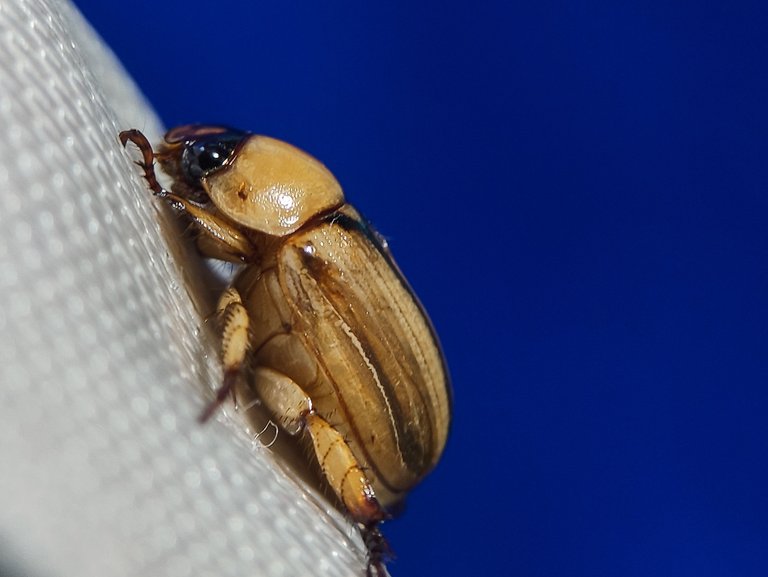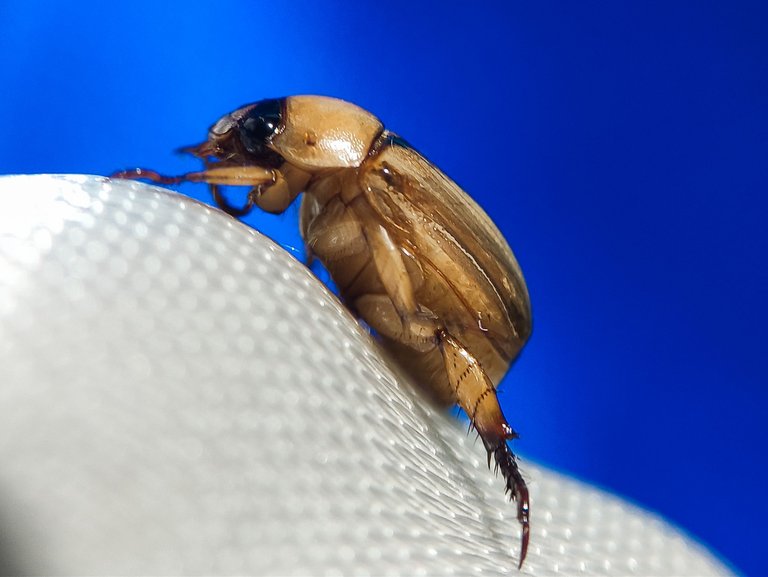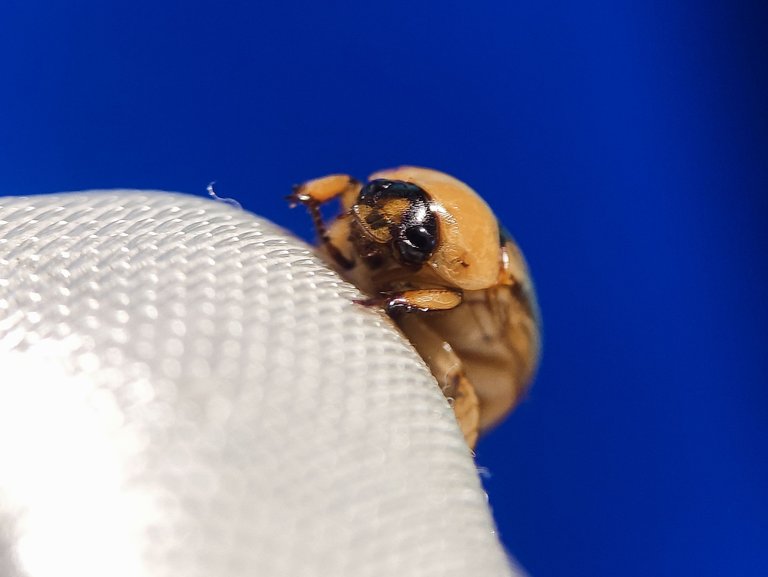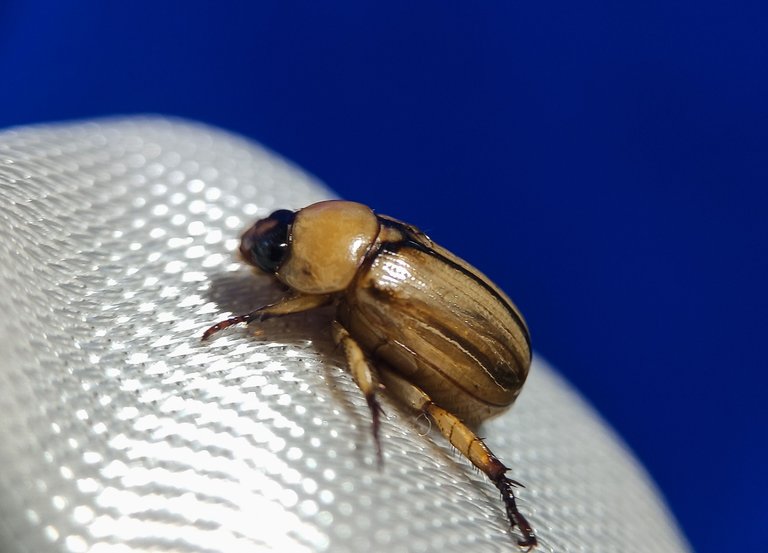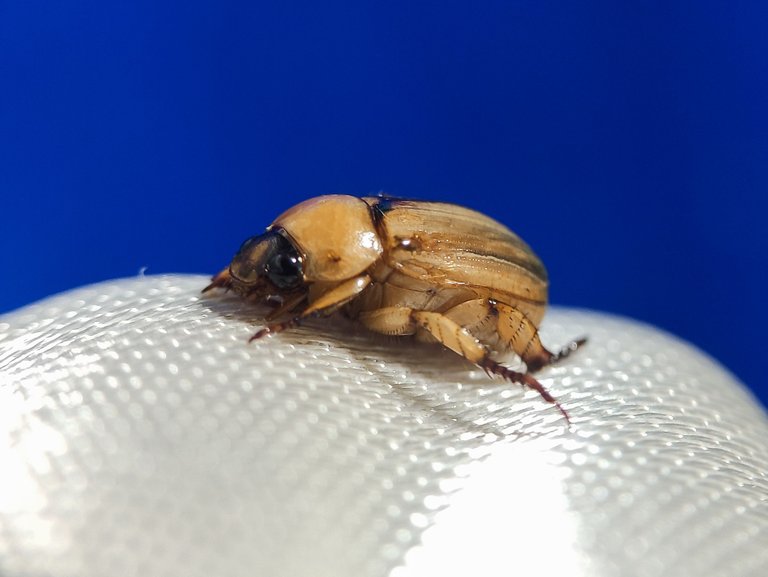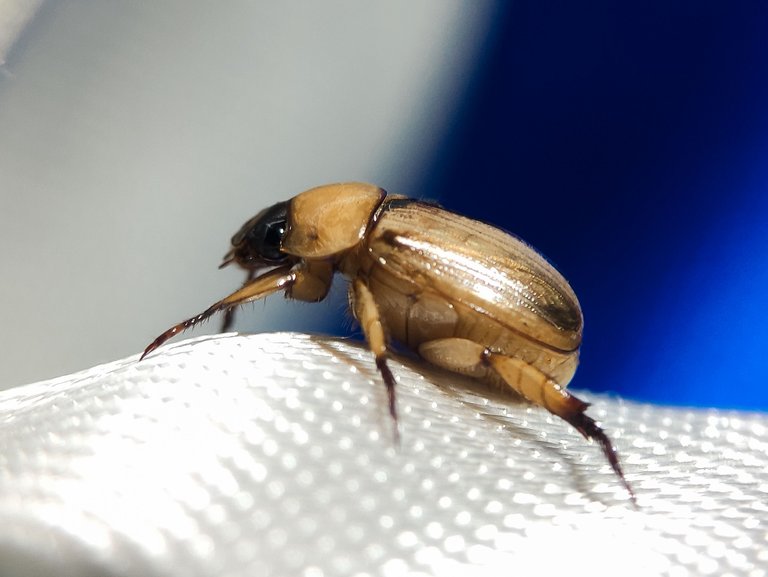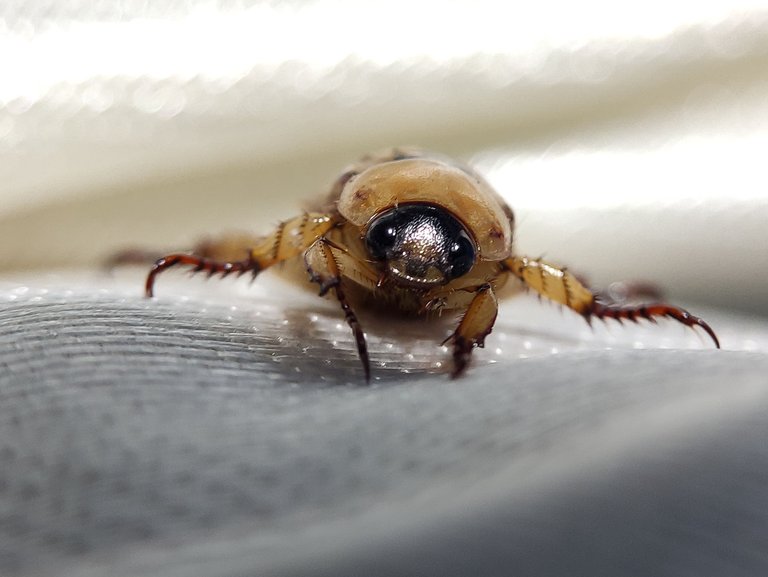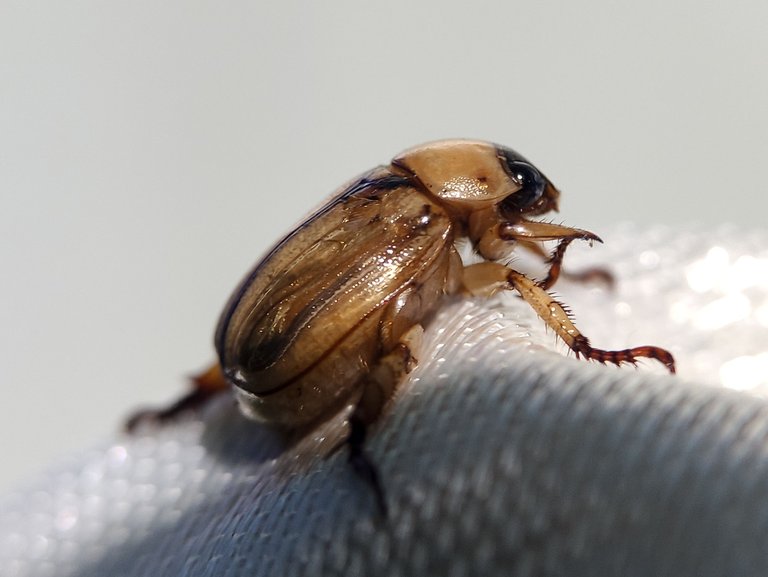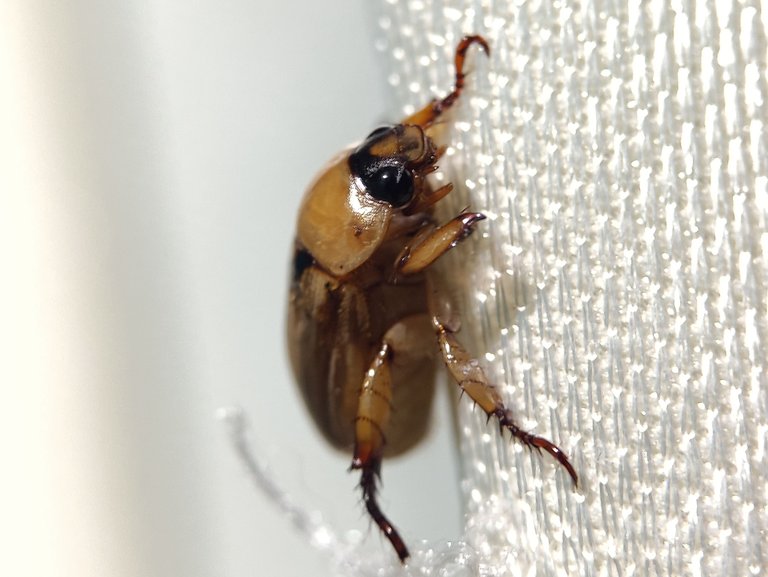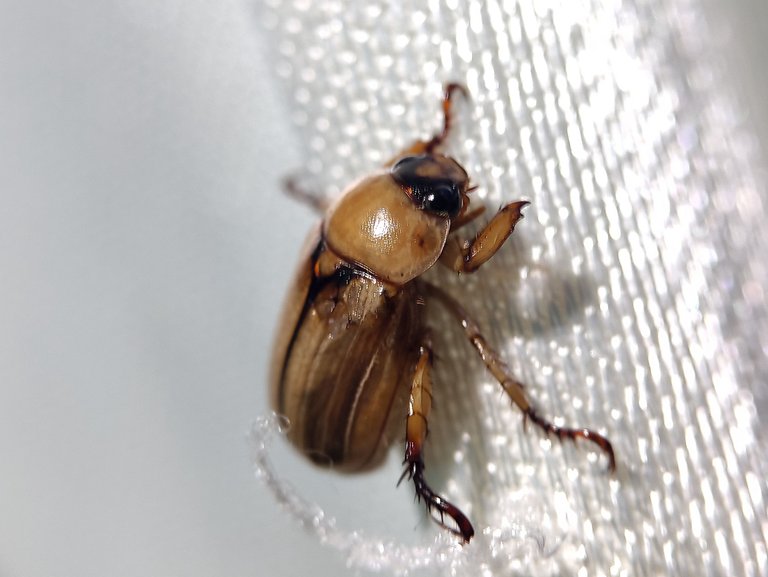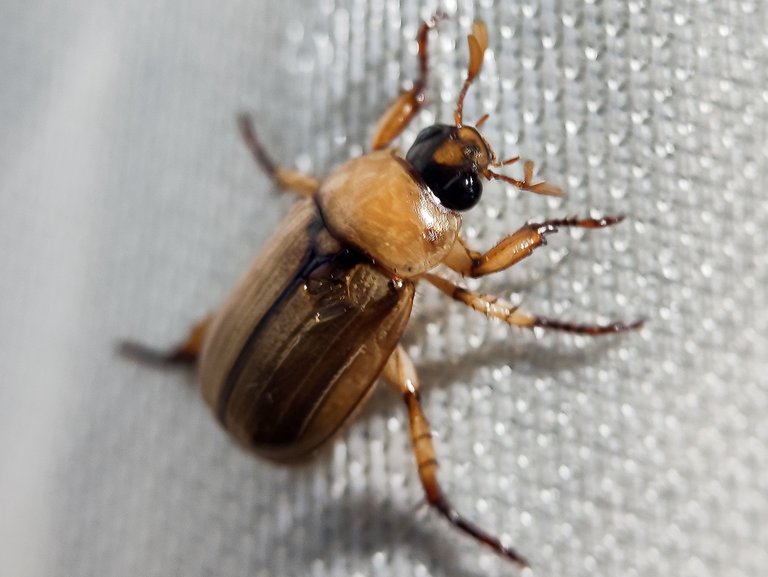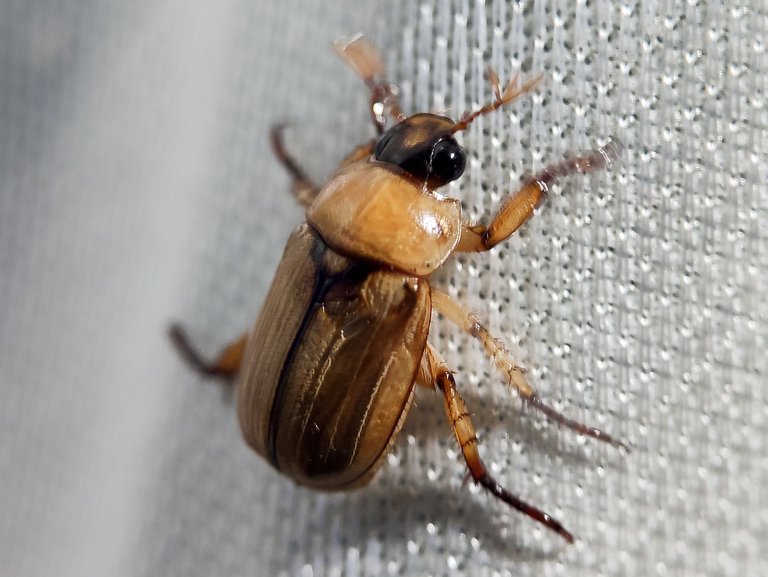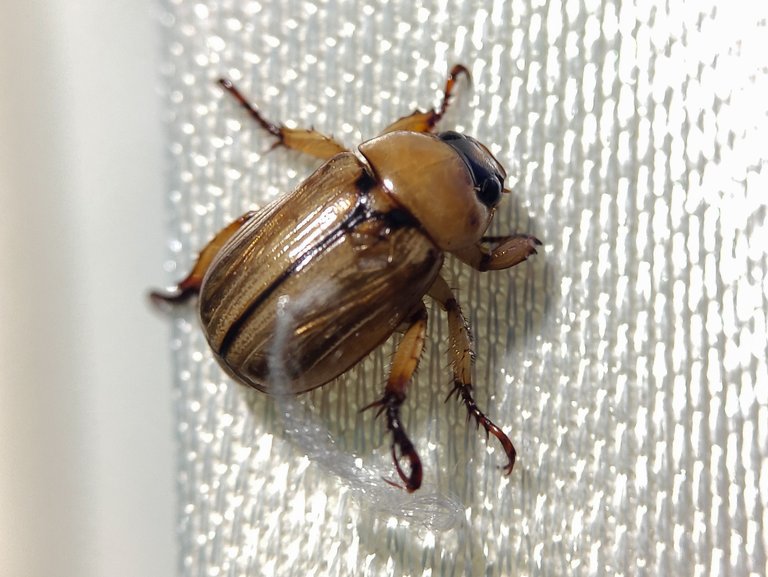 What do you think about the picture above, it all looks quite interesting doesn't it, if we really focus on an object then the results we get are also very beautiful.
Those are some macro pictures that I can show today, I hope you all like them.
All pictures above are my personal property and were taken with a cellphone camera and additional macro lens.
| camera Model | Xiaomi poco nfc |
| --- | --- |
| Lens | lens macro modified |
| Category | insect |
| Processed | Lightroom |
| Location | indonesia |
| Oringinal picture | @ipolatjeh1988 |
Regards:@ipolatjeh1988