The Aurora Australis or Southern Lights dances over the Great Lake of Tasmania's Central Plateau with individual beams or curtains visible. It surprises me how many people don't realise that there are southern lights, and just think of the Northern Lights (aka Aurora Borealis) whenever they see an Aurora photo. I have had the pleasure of seeing both; and if you ever get the chance I highly recommend taking it. Not something you will ever forget.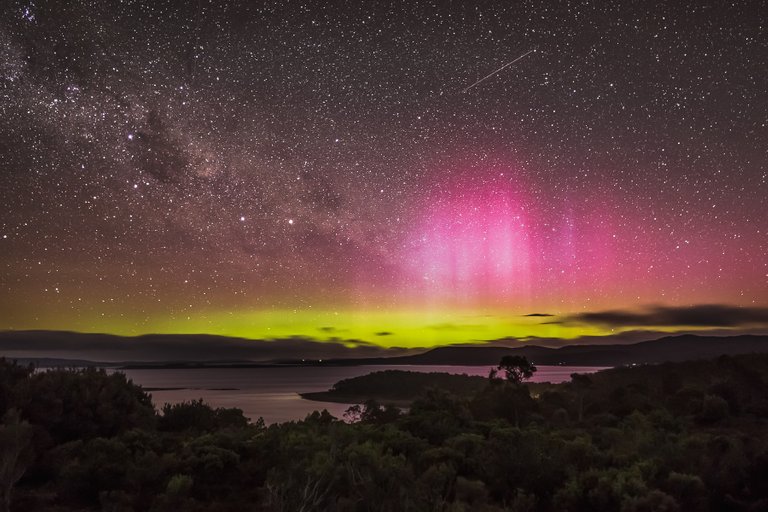 For proof this is actually looking south, in the second shot below you you can see both of the Magellanic Clouds (or Nubeculae Magellani) in the upper middle section of the photo above the milky way. They are two irregular dwarf galaxies that are visible to the naked eye in very dark places in the Southern Celestial Hemisphere. The galaxies orbit the Milky Way galaxy but are outside of the main axis. Both show signs of a bar structure, and are sometimes classified as the Magellanic spiral galaxies. The Large Magellanic Cloud (LMC) is approximately 163,000 light-years away while the Small Magellanic Cloud (SMC), to the right of the large, is approximately 206,000 light years away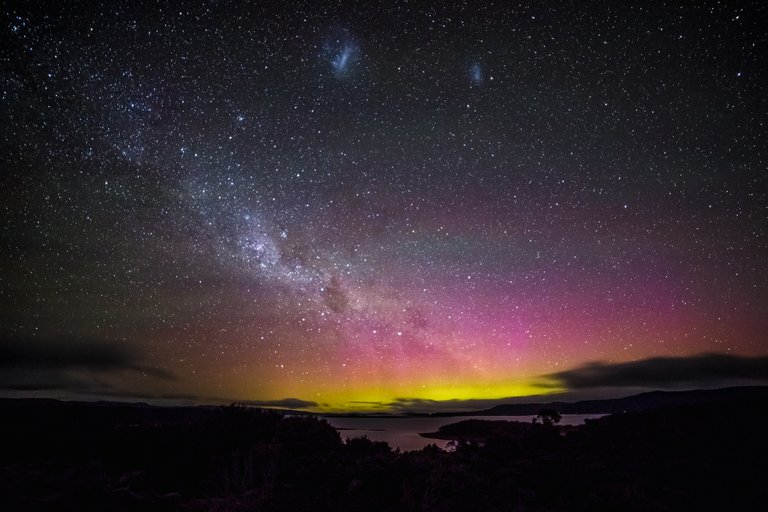 The Aurora phenomenon is initiated by electrically-charged electrons and protons accelerating down the Earth's magnetic field lines and colliding with neutral atoms in the upper atmosphere. Green aurora tend to occur at altitudes from 100 – 250 km by oxygen atoms emitting light at 557.7 nano-metres. Red aurora are less common and form around 200 – 500 km from oxygen atoms emitting light at 630 nm.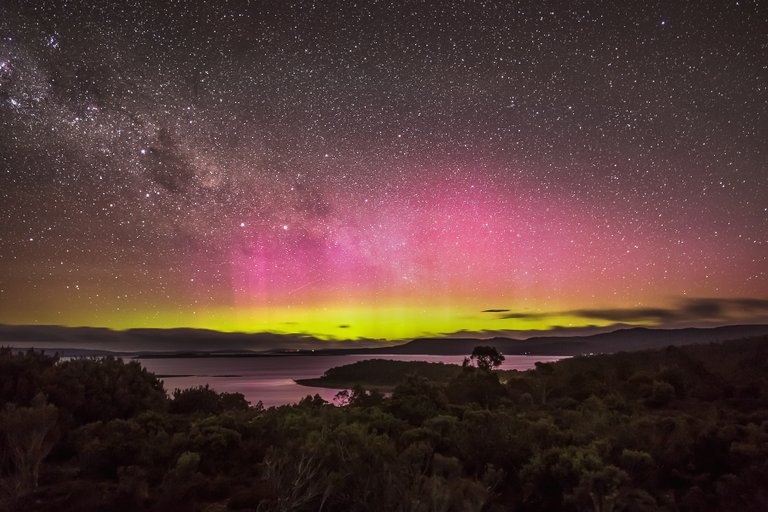 The Central Plateau of Tasmania resides at an elevation of 1,036 m (3,398 feet) which provides clear sky's looking south to the pole. Tasmania is an island state in the southern ocean the south of mainland Australia.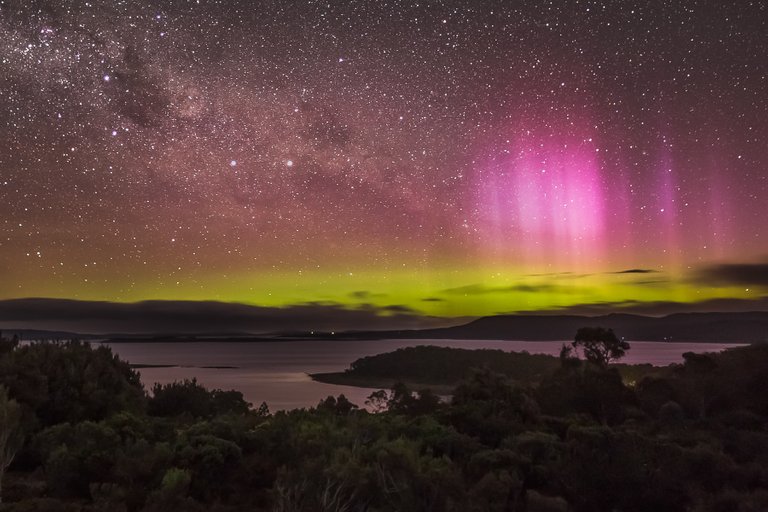 For those interested these photos were taken with a manual focus Samyang 24mm f/1.4 using a Canon EOS 6D, 30s exposure time, and ISO 2500. The exception being the wider shot which was shot with a Samyang 14mm f/2.8, 30sec exposure time, and ISO pushed up to 6400 to compensate for the narrower aperture.
If you would like to learn a little bit more about my background in photography you can read the interview @photofeed did with me here.
Robert Downie
Love Life, Love Photography
All images in this post were taken by and remain the Copyright of Robert Downie - http://www.robertdowniephotography.com