Hello all photography lovers! How's your life? I hope you're all very well.
I was walking through the small forest near my neighborhood. And of course, there are so many trees and also insects. The insects made me interested. So today, i'm gonna share u some photos of insects that i found in this small forest.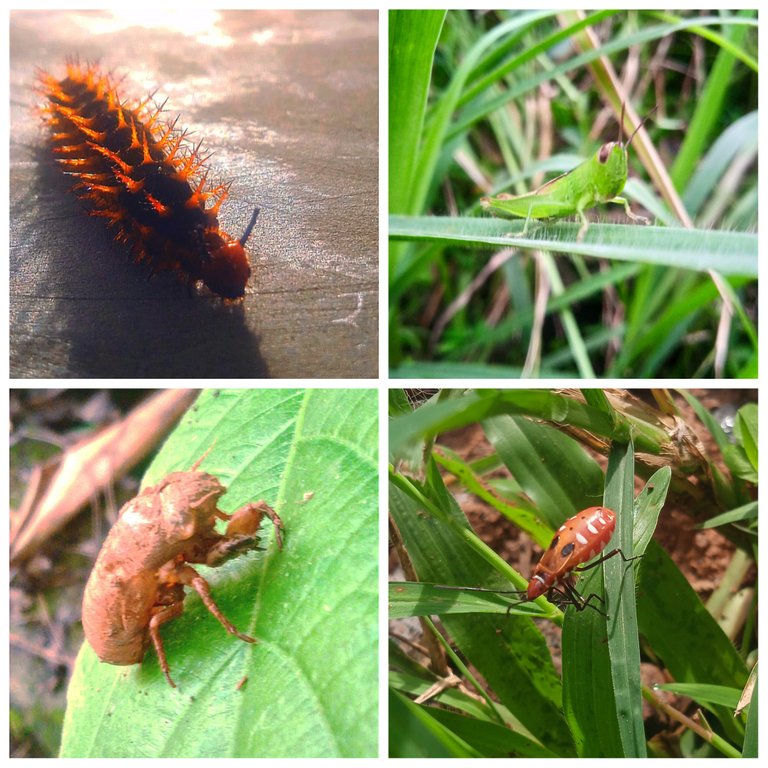 Grasshoppers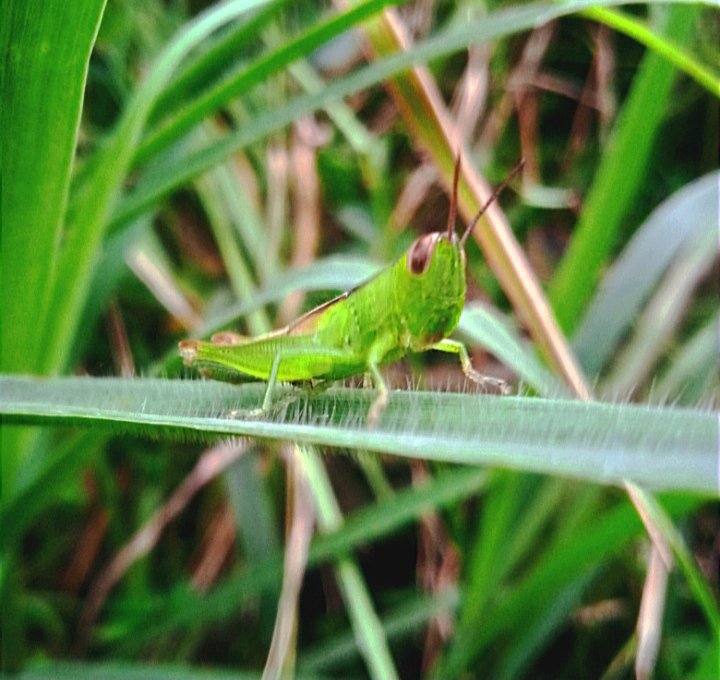 Okay guys, i can tell this is the common insect in this small forest (after ants). As its name, u can find them among the grass. They like to hop from grass to grass, or leaf to leaf. That's the simple reason why their name is Grasshopper. Well, i'm sure u already knew it.
Each grasshopper has 6 legs. 4 small legs in front and 2 large legs in back. A pair of large legs are used to jump. It also has a pair of wings.
I found 3 types of grasshoppers and took pictures of them.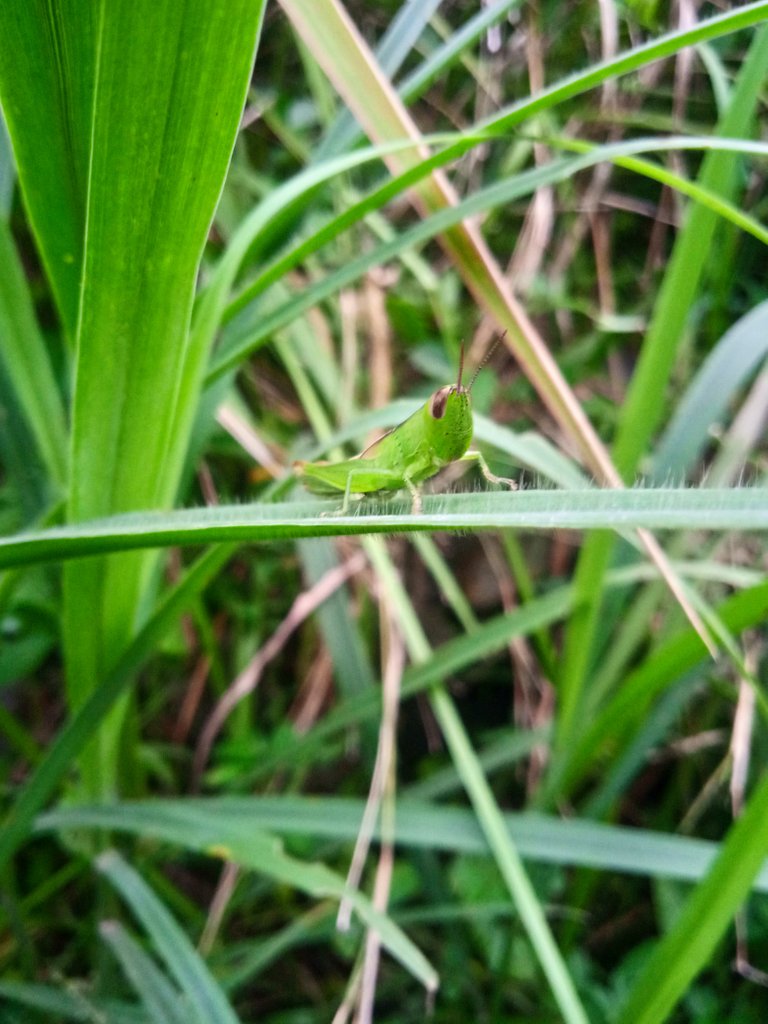 Green grasshopper (Omocestus viridulus)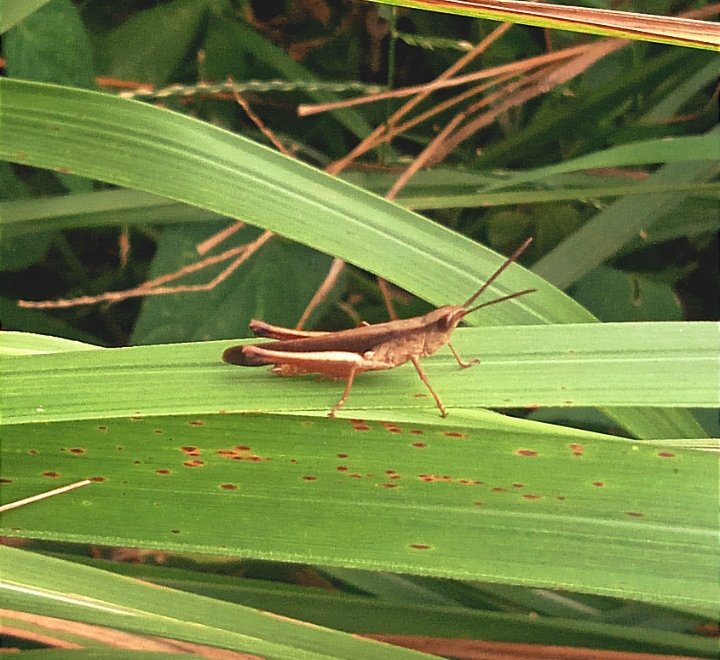 Brown grasshopper (Phlaeoba antennata)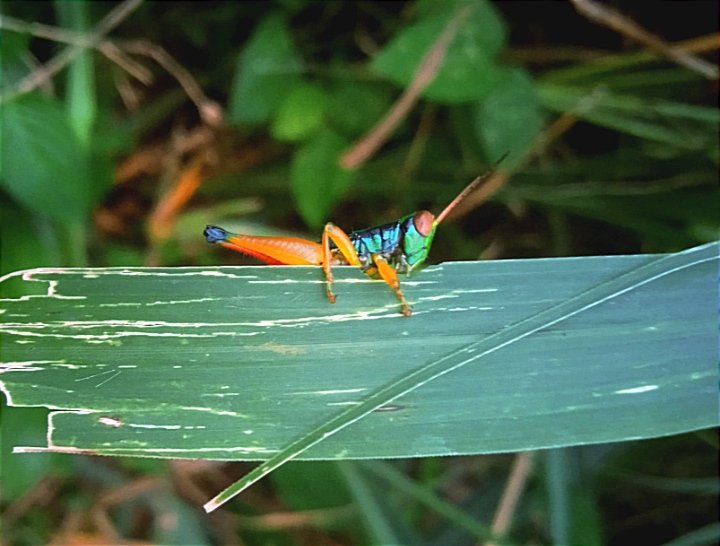 Chameleon grasshopper (Kosciuscola tristis)
Cotton Stainer Bug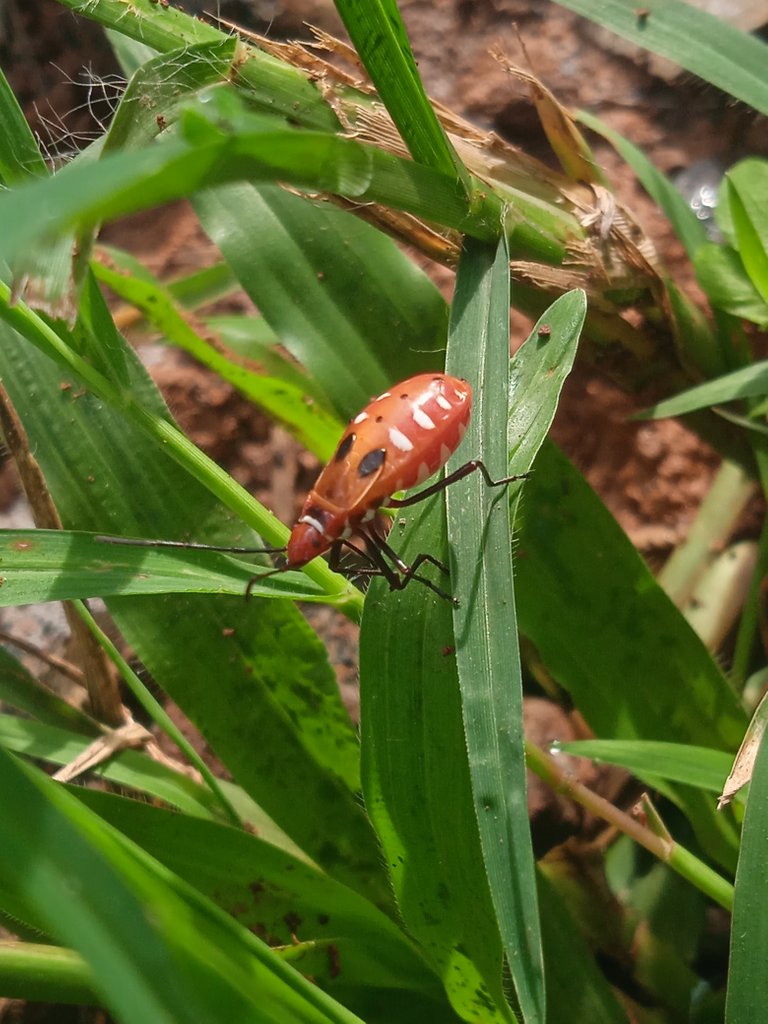 I found this bug among the grass under the cotton tree. These bugs usually live in groups. But sometimes there are also those who separate themselves from their groups, like in these pictures.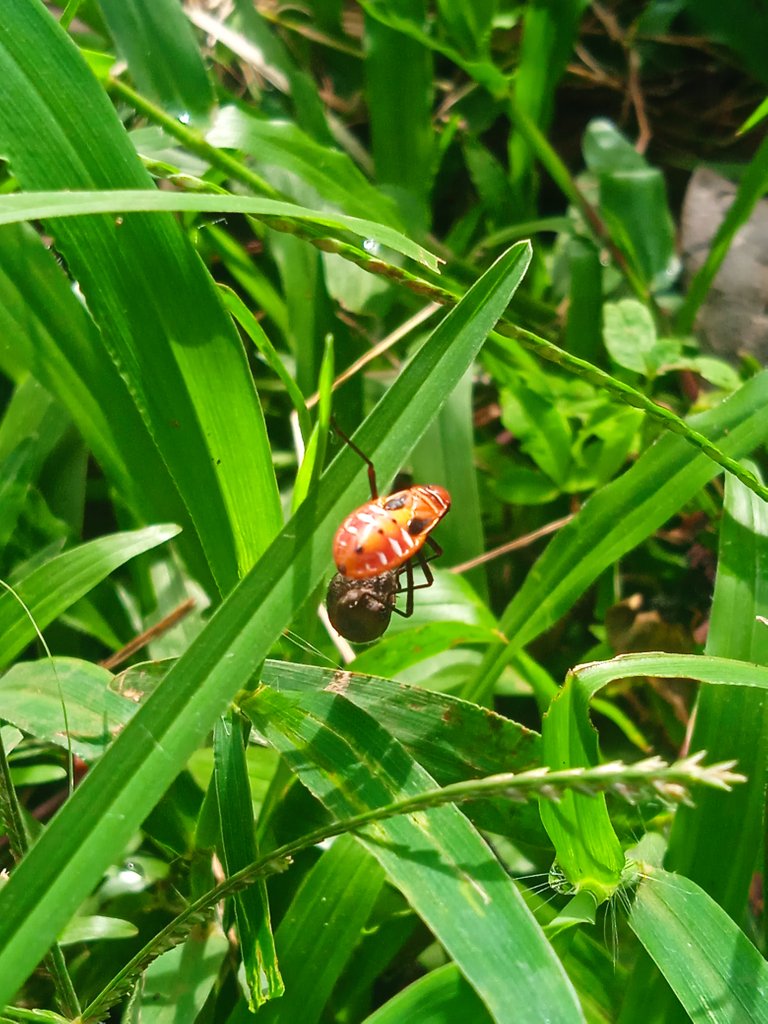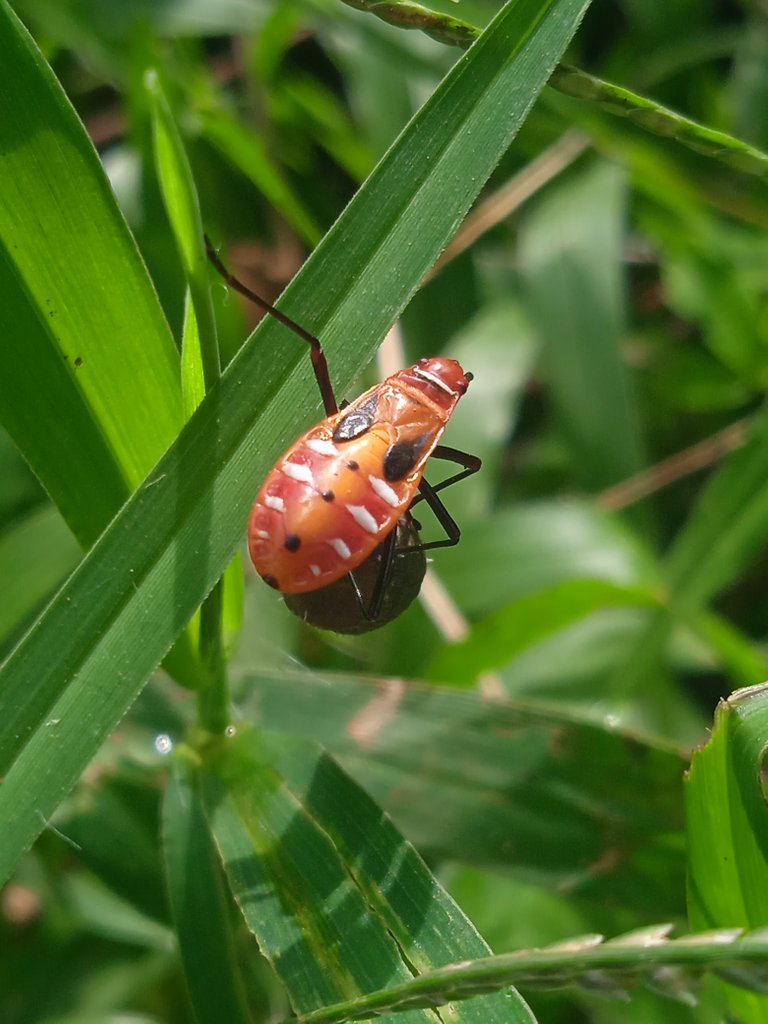 Cotton stainer bug (Dysdercus cingulatus) has red or orange body with black and white pattern and black legs. It likes to eat cotton and leaves the stain, so that the cotton they eat becomes dirty and rotten. Uhh... bad news for cotton farmers, these bugs can be the pests. Be careful if u meet them in your cotton tree. The appearance is kinda beautiful, but not with the behavior.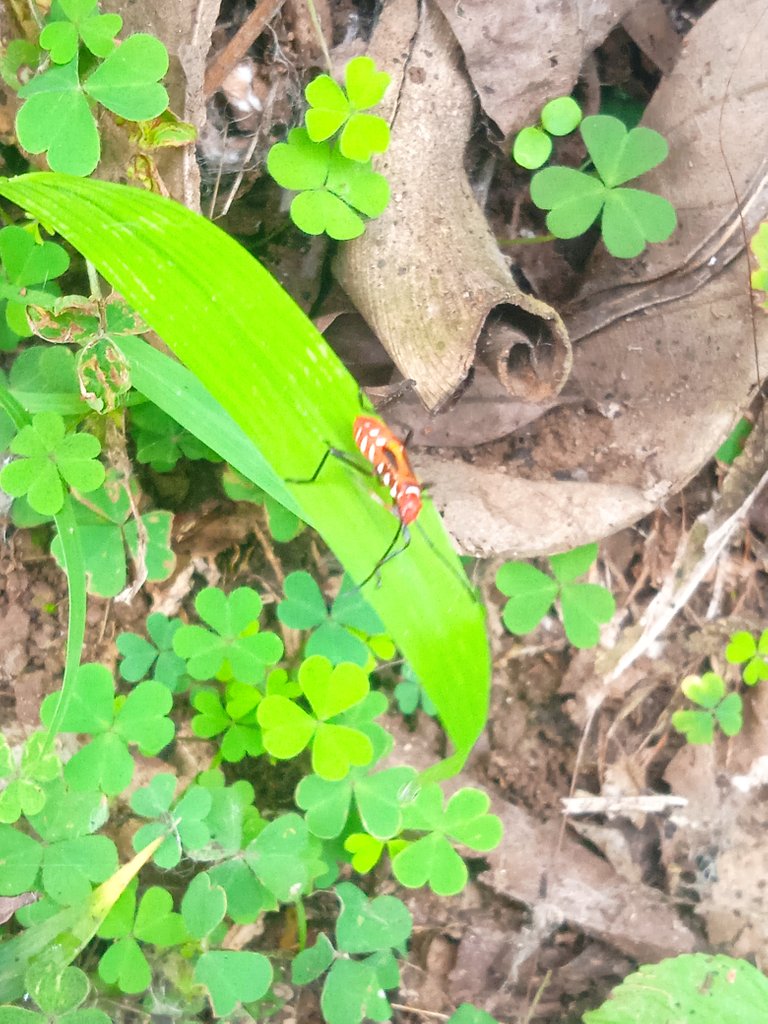 Cicada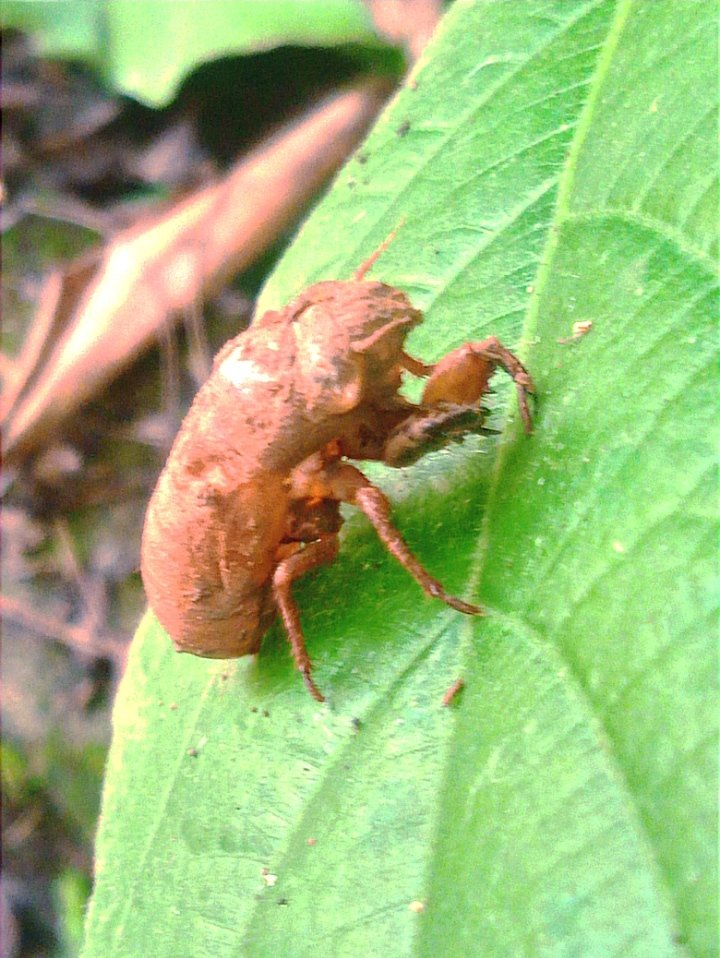 Cicada, its scientific name is Cicadoidea. To be honest, i dunno much about this insect. I think this bug is just about to molt or change its skin. As u see, it looks brown and rough. And maybe after molt, this insect will be black have a pair of wings.
Marmorated Stink Bug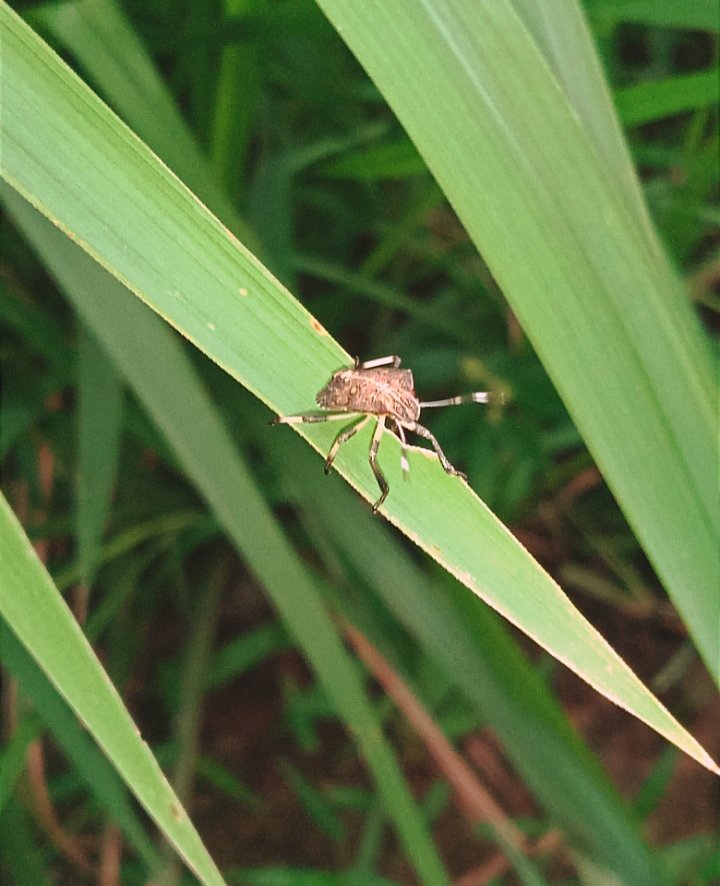 Hey yoo... Do u see that name? Cover your nose now! I guess it's stinky. Hahaha, no way. Marmorated stink bug (Halyomorpha halys) is only emits a bad stink when it feels threatened. That's when u touch it (for example).
This bug has thin body and black striped legs.
Spiky Caterpillar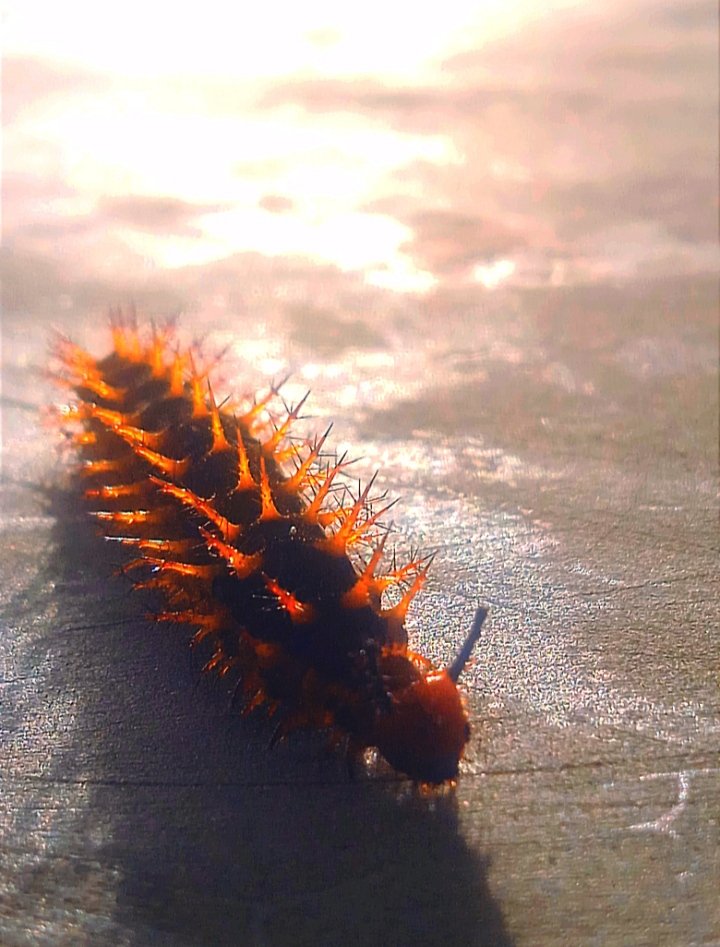 Ah well... This insect isn't in the small forest anymore. When i came home, i found it on the wall of my house. Spiky caterpillars actually have many types, but i think this one is black caterpillar with orange spikes.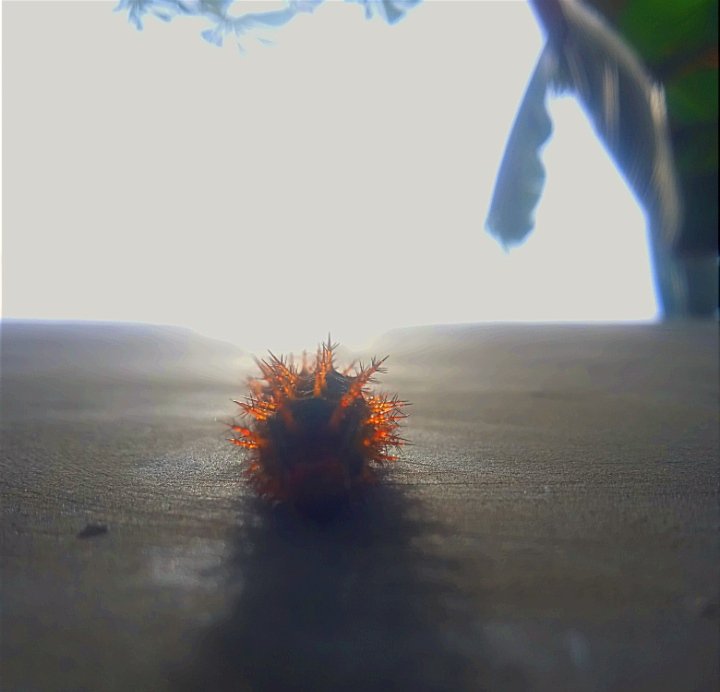 This is the larval phase of Hypolimnas bolina butterfly. Its spikes are toxic. So, don't dare u touch it or you'll get itchy!
Alright guys, those all a bit about some insects around me. I'm sorry if some of u have entomophobia (fear of insects). And thanks a bunch for visiting my post today.
See ya later!